Does Princeton Superscore the SAT?
Does Princeton superscore the SAT scores? Your SAT scores are a very important component of your application, especially considering the fact that the applicant pool grows larger and the level of competition increases each year.
The process by which colleges consider your highest section scores across all of the dates you took the SAT is called "superscoring," and it is named after the term "superscore." These educational institutions won't restrict your scores to a single date; rather, they'll take the highest section scores you've earned and combine them to create the best possible composite score.
On the most recent version of the SAT, this entails using the score that you achieved with the greatest consistency across all of your Math and Evidence-Based Reading and Writing (EBRW) sections.
You may have gotten a perfect 750 on the Math section of the first SAT you took, but your Reading and Writing scores were in the low 600s. You spent a few months preparing in order to improve your EBRW score, and you were successful in doing so, as your score went up by 100 points. However, to your dismay, you concentrated so intently on reading comprehension and grammar that you forgot some of your math skills, which resulted in a decline in your previously excellent math score when you took the test a second time
You wouldn't have anything to worry about if your colleges used the superscore system. Even if the question is "does Princeton superscore the SAT?", they would still add your new and improved EBRW score to your previous score of 750 in Mathematics and combine the two scores. You would end up with a strong SAT score in all of the test sections for your college applications, despite the fact that it took you a few test sittings to achieve it.
Even though the policy of superscoring is beneficial to you as an applicant, it was not entirely developed out of a spirit of generosity on anyone's part. The use of superscoring has the potential to improve the ranking of educational institutions. It is possible for a school's ranking to improve if it can demonstrate that the SAT scores of its admitted students are, on average, higher.
To answer the question, does Princeton superscore the SAT scores? "We allow applicants to use the score choice feature of…the SAT…but we encourage the submission of all test scores," the organization said in an official statement.
Advice on how to apply to Schools that have a superscore
Remember that many of these schools are competitive and will require more than just a strong test score to get in. Even if we are trying to know " does Princeton superscore the SAT?", you might believe that applying to a school that superscores might be easier than one that doesn't keep in mind that many of these schools are still very competitive.
Take a look at the reports of the average SAT score from the previous year of applications.
Even though this may be a superscored average, it will still provide you with a useful guide for determining what kind of score you should aim for when you take the SAT on your own.
Pay close attention to the requirements for the application, and ensure that you take them seriously.
Essays, letters of recommendation, and possibly even other types of information may be required by certain educational institutions. If they are asking for information, it means that they read it and take it seriously when deciding whether or not to admit you, so you want to make sure that you do your best on every part of your application. If they are asking for information, it means that they read it and take it seriously when deciding whether or not to admit you.
During your junior year, give the SAT a shot.
It is recommended that you take the SAT twice during your junior year, once in the fall and once in the spring. This will allow you to avoid the stress of preparing for the SAT while you are working on your college applications during your senior year, which will cause you more stress than is necessary. If this is not the case, you should take the exam at least once during the spring of your junior year to get an idea of how much additional preparation you will need to do before taking the exam at the beginning of your senior year.
Princeton Average SAT
What is the current Princeton average SAT score? Every student's goal should be to achieve a perfect score of 1600 on the SAT in order to surpass all previously recorded scores at Princeton. However, only a small percentage of them actually receive Princeton SAT scores that are considered to be satisfactory. If you get a score of 1500 on the SAT, do you have a chance of getting into Princeton, or do you need to get a higher score?
Using the chart that follows, let's find out what the required average score on the Princeton SAT is for each of the SAT's individual sections so that we know what to shoot for.
Score Requirements for Each Section of the SAT for Admission to Princeton
| | | | |
| --- | --- | --- | --- |
| Section | 25th Percentile | 75th Percentile | Average Score |
| Reading + Writing | 710 | 770 | 740 |
| Math | 740 | 800 | 770 |
| Total | 1450 | 1570 | 1510 |
In order to improve your chances of being accepted to Princeton, you should aim to achieve a total score of 1510 on the SAT as part of your preparation for the Princeton SAT.
Admission Chances by SAT Score
Your likelihood of being admitted to Princeton University is determined by your SAT score in comparison to the school's average admission rate of 5.6%. Even though we've been thinking about "does Princeton superscore the SAT?", we should always know that these probabilities are based on the assumption that your grade point average is close to the school's mean, which is 3.92.
If I get a 1570 on the SAT, do I have a chance of getting into Princeton?
A score of 1570 or higher on the SAT is required to be considered for admission to Princeton; this is a higher score than is required of three-quarters of the students who are admitted. Although applicants have a better than usual chance of being accepted, the admissions process is extremely competitive. The probability of being accepted is approximately 11% or higher, according to estimates.
If I get a 1510 on the SAT, do I have a chance of getting into Princeton?
You will have an advantage over the majority of applicants if you earn scores in the range of 1510 to 1560 points. The admissions process is extremely competitive, despite the fact that scores in this range are higher than those of many of the applicants. It is estimated that there is a 6% to 10% chance of being accepted into the program.
If I get a 1450 on the SAT, do I have a chance of getting into Princeton?
Scores in the range of 1450 to 1500 on the SAT are still considered to be in the middle range of accepted students, but they are slightly below the average. It is possible to enter, and you have somewhere between a 3% and 5% chance of being accepted.
Does Princeton Require SAT for 2022?
Does Princeton Require SAT for 2022? According to the website for the University's admissions process, Princeton University has decided to continue its test-optional admission policy for another academic year.
Princeton is aware of the numerous obstacles that students, families, counselors, and school administrators have been required to surmount as a result of changes that have taken place within school communities and the unprecedented challenges that COVID-19 has posed. As a result of the disruption to coursework and the inability to access the ACT and SAT, Princeton has made a few adjustments to the application cycle for the 2022-23 school year in order to simplify the application process.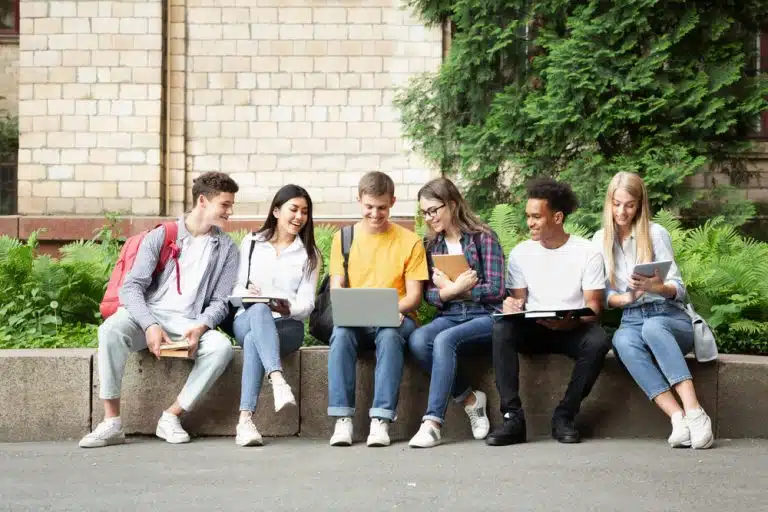 In its initial announcement of its test-optional policy for the 2021 admissions cycle, the University cited the difficulties students, particularly those from lower socioeconomic backgrounds, faced in testing during the pandemic. The announcement was made in the summer of 2020. At that time, the University was the last institution in the Ivy League to adopt a policy that allowed students to opt out of taking standardized tests.
There was a significant rise in the number of students who applied to attend colleges in the Ivy League after the implementation of the test-optional policy for the Fall 2021 admissions cycle.
The Office of Undergraduate Admission at Princeton University is continuing its investigation into the effects that the pandemic has had on teaching and learning in secondary schools all over the world, specifically the inconsistencies that have been created in classrooms as a result of the unpredictability of in-person instruction.
As a direct consequence of this, we will maintain our current policy of making the SAT or ACT optional for first-year applicants who submit their materials during the 2022–2023 admissions cycle for Princeton's Class of 2027. Students who choose to apply to Princeton without first taking the ACT or SAT will not be penalized in any way as a result of their decision. We will proceed with the evaluation of each application from a holistic perspective, and we will also proceed with the evaluation of the testing requirements for students who apply after the cycle of the following year.
Tests will not be required as part of the application procedure for transfer students during the 2022-23 cycle, and the process as a whole will be reevaluated after the cycle that concludes the next academic year.
Princeton GPA Requirement
What is the average Princeton GPA requirement?  When it comes to shortlisting applications, many schools use a standard grade point average. However, in order to fulfill Princeton's admission requirements, you will need to achieve the highest possible score.
Therefore, rather than focusing on achieving the bare minimum, make it a goal to achieve more so that your name remains on the admission list. In the event that you are curious about the minimum GPA required for admission to Princeton, please know that:
The minimum grade point average required to get into Princeton is 3.9. Therefore, in order to meet the Princeton University GPA requirements, you will need to have a grade point average of 3.9. What exactly does it mean when your grade point average is 3.9?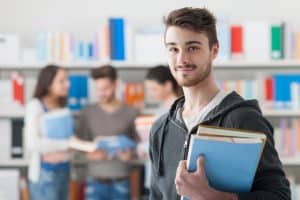 A perfect grade point average would be 3.9. To put it another way, in order to get a grade point average of 3.9, you need to be the best student in your class. In addition, all of your subjects should have earned you an "A" grade, and you should have a degree in either the IB or AP programs. If you currently have a grade point average that is lower than 3.9, it may be difficult for you to change it or improve it while you are still a high school student.
However, even though we've been thinking about "does Princeton superscore the SAT?", you can make up for this low score by working harder on future standardized tests such as the SAT or ACT. It is not necessary to take both the ACT and the SAT exams in order to evaluate your academic potential. You have the option of sitting for either one of the two.
When deciding which students to admit to the college, admissions officers look at both their grade point average and their SAT or ACT score. The college will also take into account how well you performed in activities outside of the classroom. It is possible to make up the difference with your other scores if you don't meet the minimum grade point average required by Princeton University.
Princeton Acceptance Rate
What is the current Princeton Acceptance Rate? Even though we've been thinking about "does Princeton superscore the SAT?", the admissions data for Princeton University's Class of 2026 will not be made public due to the university's decision. These statistics included Princeton's admissions rate for both the early and regular rounds, the number of applicants, the demographics of accepted students, and statistics regarding SAT scores and GPAs.
The university of Princeton "made the decision not to release admission data during the early action, regular decision, and transfer admission cycles," as stated in an online announcement that was made on March 30, 2022, one day before the annual Ivy Day celebration. Instead, they are going to publish an announcement later this year that is solely centered on Princeton's Class of 2026 students who have already been admitted.
In spite of this, Princeton intends to continue reporting aggregate data about the admission cycle to both the state and federal governments as well as the Common Data Set.
According to what was reported by Princeton, this momentous decision to not report acceptance rates was made so that the university could concentrate more on the students and alleviate some of the anxiety that applicants feel.
What is the overall acceptance rate at Princeton?
It is anticipated that Princeton's overall acceptance rate for the Class of 2026 will be somewhere in the range of three to four percent. When we look at the admissions trends over the past five years, we can see that Princeton has become increasingly competitive. In fact, the acceptance rate has dropped by more than 30 percent in just five years.
Applying early gives you the best chance of being accepted into Princeton, which has an acceptance rate of about 15 percent for early applications.
Admission Statistics at Princeton University
| | | | |
| --- | --- | --- | --- |
| Class of | Early Acceptance Rate | Regular Acceptance Rate | Overall Acceptance Rate |
| 2026 | Withheld | Withheld | Withheld |
| 2025 | NA | 3.98% | 3.98% |
| 2024 | 15.82% | 3.71% | 5.55% |
| 2023 | 13.93% | 4.19% | 5.78% |
| 2022 | 14.79% | 3.89% | 5.49% |
| 2021 | 15.39% | 4.30% | 6.09% |
| Average | ~15% | ~4% | ~5.4% |
Admissions Info for the Class of 2025 at Princeton University
The following items were included in the early admit profile for the Class of 2025:
22% of students are first-generation college-goers.
68% of students who are not white (U.S. citizens and permanent residents)
Students hailing from 74 different nations
Students from the following schools were included in the full profile for the Class of 2025:
12,298 high schools, with public schools accounting for 64% of the total.
There are fifty states, the District of Columbia, Guam, Puerto Rico, and the Virgin Islands that make up the United States.
164 different nations
There were 52% women and 48% men in the incoming class, and 22% of the students were the first in their families to attend college. Each year, Princeton receives applications from thousands of prospective students. Even though we've been thinking about "does Princeton superscore the SAT?", the level of competition to enter this prestigious school is at an all-time high, and it has only continued to rise over the past few years.
For instance, the Class of 2020 at Princeton received 29,303 applications, but it only accepted 6.5% of those applicants. There were 37,601 people who applied to be a part of Princeton's Class of 2025, but the university only accepted 3.98% of them.
If you need help putting the finishing touches on your early applications, or want some advice on whether or not applying Early Decision or an Early Action is a good option for you, at AdmissionSight, we have over 10 years of experience guiding students through the competitive admissions process, including our athletic recruitment program.
AdmissionSight can help you put your best foot forward when applying to college this fall. Contact us today for more information on our services.