Princeton Letters of Recommendation
How Many Letters Of Recommendation Does Princeton Require?
Princeton letters of recommendation can mean the difference between admission and rejection, just like your personal statement and supplemental college essays. You probably know or have heard of students who had stellar academic records and outstanding extracurricular activities yet were rejected from their top top-choice schools. In those situations, mediocre college essays and half-baked letters of recommendation are frequently the culprits.
The admissions committee is trying to get a sense of your personality and potential interactions with other students and professors. Reviewers will reject your application if they cannot visualize how you will benefit their school.
How many letters of recommendation does Princeton require? Three Princeton letters of recommendation are needed for your application. Your academic advisor or counselor should provide the first. Two teacher recommendation forms must be submitted to Princeton University by instructors who have taught you in higher-level courses, such as AP, IB Higher/Standard Level, A-levels, or others. Your recommendations must come from professors who instruct in two different fields of study in core subjects like:
Humanities
English
Foreign Languages
Math
Natural Sciences
Social Sciences
Be aware that the school report and the counselor recommendation are independent components if you are submitting your Common Application online. Make sure to "invite" your academic adviser or school counselor to finish both tasks.
Additional letters of recommendation are only beneficial if the person knows the applicant well and can offer fresh, in-depth details.
Most students do not submit extra non-academic recommendations because they are optional and are not necessary. Nevertheless, many non-traditional candidates find it useful to submit optional references from people who know them better than their required academic references, such as managers or colleagues from work or the military, who can attest to their character, work ethic, and other personal qualities that they would bring to our campus.
Defining a nontraditional student will cover a few factors. Many universities look at things like financial level, marital status, and/or whether a student has a high school diploma, while others consider all students over a particular age to be nontraditional.
The National Center for Education Statistics (NCES) bases its definition of a nontraditional college student on three key factors:
Enrollment Trends
You can tell if you're a traditional or nontraditional student by when and how you enroll in college. NCES classifies students who enroll one or more years after high school graduation or who enroll part-time in college as unconventional.
Family and Financial Status
Having one or more dependent children, being a single parent, maintaining a full-time job while in school, and being financially independent is among the family and money-related characteristics that NCES considers atypical.
Status of High School Graduation
NCES would classify you as a nontraditional college student if you obtained a GED certificate or another high school equivalency diploma instead of a conventional high school diploma.
You would be considered a nontraditional student in the eyes of the US government if you met at least one of the aforementioned factors.
What Should Be In A Princeton Recommendation Letter?
As discussed earlier, all in all, three Princeton letters of recommendation should be submitted. Your academic advisor or counselor should provide the first. The other two ought to be from instructors who have worked with you in a variety of academic settings and higher-level courses.
So, what should be in a Princeton recommendation letter? First, the recommendation you're your academic advisor or counselor should our suggestion will inform Princeton about your qualities and what you have achieved in the classroom and in your neighborhood.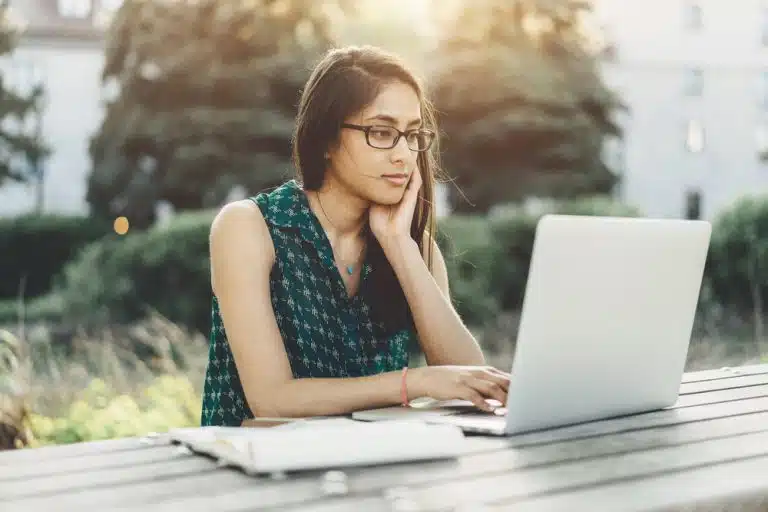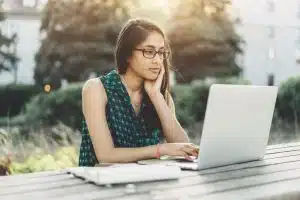 Princeton will also want information about the high school, including a description of the curriculum and the sequence of courses. If the school offers courses for the International Baccalaureate, Advanced Placement, honors, or dual enrollment, the advisor or counselor should explain the course offerings in the recommendation letter.
This will enable Princeton to assess the student's transcript more accurately in the context of your institution.
In addition, your guidance counselor must submit a school report in addition to giving you a recommendation letter. This report includes details about your high school, including student demographics, graduation standards, and course availability. Princeton will use this information to contextualize your academic accomplishments.
For the two teacher recommendations, select instructors who specialize in teaching fundamental courses like English, the social sciences, the natural sciences, the humanities, or a foreign language. Furthermore, choose instructors who are well-acquainted with you and who can fully convey to Princeton who you are and why you ought to be a member of the Princeton community.
You should select teachers with whom you have established a significant relationship because you will not have complete control over what is included in your Princeton letters of recommendation. Since they have had more experience with you, how you handle circumstances, and how you perform under pressure, having the same teacher for more than one subject might put more weight on their recommendation. Make sure you select teachers who will effectively represent you because doing so can greatly help your application.
If you ask someone to fill out a teacher recommendation or a school report and that person is not at ease writing in English, that person may fill out the paperwork in another language. However, before submitting the forms to the admission office, you must have them professionally translated.
Furthermore, you must submit at least two academic recommendations from the last two to three years if you are currently enrolled in college-level classes, whether full- or part-time, preferably in programs that are comparable to those offered at Princeton, such as those that are included in the General Education Requirements. Courses with instructions held in person are preferred, but if your only choices are online courses and/or courses of a different kind, you may submit letters from these courses in their place. It is also acceptable to replace recommendations from demanding academic seminars like the Warrior-Scholar Project.
If you do not have any recent academic coursework from which can provide recommendations, you can either choose non-academic references, ideally from people who can attest to your intellectual capacity, or you can submit the most recent recommendations you have.
What Is the Deadline For Princeton Recommendation Letters?
What is the deadline for Princeton recommendation letters? November 1st is the cutoff date for Single-Choice Early Action applications at Princeton. In mid-December, a decision notification is released. You can begin submitting your application in Mid-August for this decision plan.
Meanwhile, the Regular Decision application deadline is set for January 1st. All components of your application must be submitted by then, including the Princeton letters of recommendation. Applications open in mid-August as well, and admissions decisions are announced in April.
Remember that as long as you have created an application by the deadline, most schools will accept the "external" components of your application (counselor and teacher recommendations, art submissions, interview reports) even if you submit them after the deadline. So, there is no reason to be concerned if the teacher recommendation was due on January 1st.
What Are the Requirements To Get Into Princeton?
The admissions procedure at Princeton is comparable to that at other Ivy League universities. The admissions committee looks for applicants who will use Princeton's wealth of resources to improve their communities as well as those who have excelled in the classroom.
What are the requirements to get into Princeton? An outline of the prerequisites for applying to Princeton is provided below.
Application Components
The Common App or Coalition App
Princeton supplemental essays
A graded written paper
High school transcript
School report
School counselor letter
Two teacher recommendations
Interview (optional)
Princeton Supplemental Materials
There are three essays and three short-answer questions in the Princeton supplement.
Essays
Briefly elaborate on an activity, organization, work experience, or hobby that has been particularly meaningful to you. (about 150 words)
At Princeton, we value diverse perspectives and the ability to have respectful dialogue about difficult issues. Share a time when you had a conversation with a person or a group of people about a difficult topic. What insight did you gain, and how would you incorporate that knowledge into your thinking in the future? (about 250 words)
Princeton has a longstanding commitment to service and civic engagement. Tell us how your story intersects (or will intersect) with these ideals. (about 250 words)
Short-Answer Questions
What is a new skill you would like to learn in college? (50 words)
What brings you joy? (50 words)
What song represents the soundtrack of your life at this moment? (50 words)
Graded Written Paper
The Princeton graded paper requirement is not common, but fortunately, it shouldn't involve any additional work from you as all Princeton asks for is a 1-2 page essay you prepared for an academic course, preferably English or history, along with your teacher's remarks.
Keep in mind that this should not be a piece of creative writing but rather an academic paper. You can send this essay to Princeton or submit it using any application portal.
Interview
Princeton may provide you with an alumni interview depending on where you reside. If you are not contacted, do not be concerned—it is not a reflection of the caliber of your application. Whether or not you are offered an interview depends if interviewers are available in your area.
If you are given the chance to have an interview, you should take advantage of the chance to explain and supplement your application. Interviews are an opportunity for you to connect with a Princeton alum and ask any questions you may have about the university as well as for Princeton to learn more about you.
What Does Princeton Look For In Applications?
What does Princeton look for in applications? Princeton seeks students who have a thirst for knowledge and have worked hard to attain academic distinction, as well as outstanding extracurricular and personal accomplishments.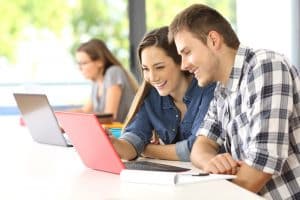 As you prepare your application, make sure to highlight your skills, academic success, and personal accomplishments. The admissions officers will request your transcript and Princeton letters of recommendation, as they are interested in more information than just the numbers in your file. Show them what makes you unique and how you plan to take advantage of Princeton's academic and extracurricular possibilities and how you will give back to the campus. Write in a voice that most accurately represents your own.
Courses
If possible, Princeton requires applicants to have studied English, mathematics, a foreign language, laboratory science, and history. Additionally, the school seeks individuals who have pushed themselves academically by taking advantage of the honors, AP, and dual-enrollment courses that were accessible to them. Diplomas earned through the International Baccalaureate (IB), A-Levels, or another program within the context of the program's curriculum will be assessed.
Essays
Essays and short answers are required as part of the application process. This is your chance to showcase your writing skills and your capacity for expressing concepts in your own words.  It's a good idea to have a parent, guidance counselor, or instructor check your writing, but you must write the essays yourself.
At Princeton, maintaining one's intellectual integrity is a core value. You are required to sign a statement acknowledging that all the information on your application, including the essays, is your original work when you submit it. Any applicant who submits writings that were written by someone else, even those that were found online, may have their application denied or their admission revoked by Princeton.
Tips to Stand Out in Your Princeton Application
Instead of stressing about fulfilling a predetermined set of requirements, try to develop an application that will enable Princeton to view your accomplishments — both academic and extracurricular. This will help the officers better understand your potential to utilize the resources at Princeton and the kind of contribution you would be able to make to the Princeton community.
Show the type of learner you are and how you have utilized the resources your high school has to offer, as well as what you have accomplished and how you have contributed to your unique situation. Tell the admissions officers about your leadership endeavors, interests, unique skills, and other extracurricular involvements because Princeton is looking for students who make a difference in their schools and communities.
Share if you have ever held a job or an important duty at home. While most Princeton students excelled academically in high school, a lot of them also made significant contributions outside of the classroom with their time and abilities. The institution is interested in learning about your values, your commitments, and the things you have done to follow through on them.
Well-made Princeton letters of recommendation hold substantial weight in admissions decisions. Therefore, when choosing your instructors, consider whom you pick carefully. Princeton is among the top universities not just in the country but globally. The 3.98% acceptance rate for the Class of 2025 comes as no surprise given the institution's title and prestige.
If you want to increase your chances of getting into Princeton, AdmissionSight is available to help. We have assisted students to be admitted to the top schools in the country with our expertise in college admissions honed by years of experience. Contact AdmissionSight and book your initial consultation today.