The Ultimate Guide to Writing the Harvard Supplemental Essays
The Harvard supplemental essay is a common source of stress and anxiety for students who have dreams of attending this excellent university. Without an opportunity to convey their academic prowess and personal skills in person, students are left with the application as the only way to explain their motivation and justification for wanting to join next year's enrollment roster. Although the Harvard supplemental essay is optional, it represents the perfect opportunity for students to display their personality and stand out from the crowd of applicants. Here, we'll explore the various prompts offered by the Harvard supplemental essays to help to write the best piece possible.
Getting into Harvard isn't easy, but it's possible.
There's no question that Harvard University is among the most distinguished, well-known, and revered universities in the entire world. Founded in 1636, Harvard has been continuing its tradition of world-class education for hundreds of years, having produced an impressive whos-who of uber-successful alumni such as Barack Obama, Mark Zuckerberg, and Conan O'Brien – just to name a few.
Along with the remarkable prestige, Harvard University also has a famously low acceptance rate. The acceptance rate in 2018 was a mere 5.2%. Tens of thousands of students apply, but only a few thousand make it through the application process successfully while everyone else is rejected. While course grades, standardized test scores, extracurricular activities, and recommendations are heavily considered when applying, Harvard supplemental essays are also a critical component of a great application.
With these kinds of statistics, it's no wonder that many students find the admissions process so intimidating. There's one key thing to remember about college acceptance rates, though: most students aren't applying correctly. A good number of applications are simply dead on arrival because students don't know how to formulate the best application that will make those tough college admission specialists at Harvard think twice. Here at AdmissionSight, we've cracked the code and know exactly what it takes to get students into the colleges of their dreams. We're here to help you rock that Harvard supplemental essays to boost your chances of getting accepted.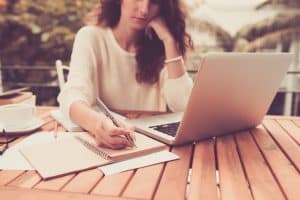 What are the Harvard Supplemental Essays?
Before we dive into the nitty-gritty of what's on the actual essays, let's explain what they are and what they're for. Harvard applicants have an option – but we highly recommend it – to write a few supplemental essays to address topics that might have been covered in sufficient depth on the application form. There are two 150-word essays and one longer form essay with no word length. Again, these are all optional, but AdmissionSight experts would recommend that all students write these to improve their chances of being accepted. Here are the prompts:
What Are the Preliminary Supplemental Essay Prompts?
Please briefly elaborate on one of your extracurricular activities or work experiences. (Length = 50-150 words)
This short essay is an excellent opportunity to take a step away from academically-focused traits and highlight some unique work experiences or extracurricular activities that stress your personality, skills, and background. Be sure to choose a subject that holds meaning for you. That passion will shine through more quickly than forcing something you don't care too much about. Showcasing something you've been doing for many years is ideal since you have a chance to show dedication, leadership, and longevity. However, it's still possible to phrase a newer activity or project in a light that stresses your eagerness and willingness to try new things. No matter what you write about, make sure to make it relevant to your desire to study at Harvard.
Your intellectual life may extend beyond the academic requirements of your particular school. Please use the space below to list additional intellectual activities that you have not mentioned or detailed elsewhere in your application. These could include but are not limited to, supervised or self-directed projects not done as school work, training experiences, online courses not run by your school, or summer academic or research programs not described elsewhere. (Length = 50-150 words)
If you're feeling confined by the application thus far, this prompt is your time to shine. Harvard wants to know what kind of intellectual activities you've been pursuing on your own time – outside of school, summer programs, and even extracurricular activities. Have you started your own online publication? Learned how to code to build apps? Maybe you've been taking online language lessons for fun. Whatever it may be, college admission counselors want to know what excites you and drives you outside of the academic bubble. Get creative, have fun, but remember to keep it relevant.
What Are the Topics for the Additional Essays?
While all of these Harvard supplemental essays are technically optional, many applicants might wrongly assume that complete the first two, shorter pieces suffice. This couldn't be further from the truth. At AdmissionSight, we've helped countless students get into the college of their dreams. If there's one thing we want to get across to students, it's that you should take every opportunity on an application to make yourself stand out. These essays have no word length, but 500 words are the right length to aim for. Even though this additional essay is a bit longer, it's still important to write it to make yourself stand out. Harvard outlines ten potential prompts for applicants and an open-ended option. We'll take a look at each further in-depth and provide some helpful tips to help you write the best Harvard supplement essays possible.
Unusual circumstances in your life
Although this might seem like a fairly open-ended question, Harvard admission counselors will be looking for something that makes you stand out. Try your best to avoid topics that might be common amongst the other applicants in the batch. This prompt can help you stand out, but you've got to choose the right issue. Maybe you have a particularly exciting story about the challenges you faced when you were younger, or perhaps you have had to overcome harsh circumstances related to a unique health condition. The subject of this piece doesn't necessarily have to be about something negative, but rather something that makes your life unique. This is your time to let your personal story shine through.
Travel, living, or working experiences in your own or other communities
There are many cliches associated with this subject, such as traveling abroad in high school and becoming more cultural and worldly. While that's a beautiful story, it doesn't do anything to set yourself apart from the crowd of students who might have had similar experiences. The key is to take a personal experience and put a unique spin on it. If you moved around a lot as a child, you could talk about how experiencing all those different cultures piqued your interest in the fields that study how humans interact. Even something as simple as working in your local community and recognizing the differences between particular demographics and being intrigued by that diversity is an excellent topic. Keep the subject unique and the angle fresh.
What would you want your future college roommate to know about you?
This prompt gives you the ability to be a little more informal since it's not strictly about academia. Resist the urge to go on a rant about how you'd be the best roommate ever. A laundry list of positives about you not only reads a little dry but doesn't sound believable to the readers. Instead, focus on writing a piece that humanizes you and shows who you are as a person. Be honest, open, and even a little humorous. Show your vulnerability, admit where you have shortcomings, relate some of your interests, and still talk about where you excel.
An intellectual experience (course, project, book, discussion, paper, poetry, or research topic in engineering, mathematics, science, or other modes of inquiry) that has meant the most to you
This is a great chance to give a little behind-the-scenes perspective on what inspires you in your desired field of study. Maybe a passionate high school history teacher ignited in you a passion for historical analysis, and it's relevance regarding current public policies. Perhaps you wrote a compelling high school paper on an illness that one of your loved ones is suffering from, and that drove you to make a difference in people's lives through medicine. Whatever the case, find something in your academic career that sparked something inside of you.
How you hope to use your college education
Students usually take this prompt as a chance to discuss their broad goals and wishes for the future of the world. While it's great to dream of an end to global warming and rampant starvation, talking about these generic and overdone topics isn't going to make you stand out. Admissions counselors read hundreds of Harvard supplemental essays about wanting to make the world a better place in general. Instead, you should narrow down that focus onto a little problem that, while seemingly insignificant, is actionable and realistic.
 A list of books you have read during the past twelve months
While it might be impressive that you knocked out War and Peace and Infinite Jest in the same year, it doesn't show admission counselors how you would be an excellent fit for Harvard University. Instead, you should take the readers on a journey through your interest in a particular subject and how your reading material progressed as you became more familiar and interested in the topic. For example, maybe you read The Selfish Gene by Richard Dawkins, then ventured into some earlier writings by Charles Darwin, before arriving at full textbooks about evolutionary biology. This covers the prompt while also showing how it relates to your academic interests and how dedicated you are to learning more about it.
The Harvard College Honor code declares that we "hold honesty as the foundation of our community." As you consider entering this community that is committed to honesty, please reflect on a time when you or someone you observed had to choose whether to act with integrity and honesty.
There's a fine line to be towed here in between choosing an issue that seems too sophomoric and is also open about a subject that Harvard views as a potential liability. You want the topic to be severe enough to warrant the attention of admissions counselors while not making it seem like you're a terrible person. The purpose of Harvard supplemental essays like this isn't to show how morally superior you are but rather to discuss a time when honesty and integrity were paramount and the lessons you learned from it. Whether you acted earnestly at the time isn't as important as what you took away from it.
The mission of Harvard College is to educate our students to be citizens and citizen-leaders for society. What would you do to contribute to the lives of your classmates in advancing this mission?
This topic is roughly along the same lines like the one about how you'd use your education in the future. Instead of focusing on the academic side of the equation, this piece requires you to look at it from a leadership perspective. In other words, you'll have to explain how you'll be a leader on campus to help encourage, inform, and inspire fellow students to be good citizens in the present and the future. Maybe you'll start a club, hand out flyers at rallies, invite speakers in your area of interest, or work on fundraisers. Whatever the case may be, let all of your ideas shine through here.
Each year a substantial number of students admitted to Harvard defer their admission for one year or take time off during college. If you decided in the future to choose either option, what would you like to do?
Don't worry. This isn't a trip to see if you'll defer your studies at Harvard or take a year off. Instead, the school just wants to see what kind of things you would do with your time away from school. Similar to all of the topics about extracurriculars and other things you've done outside of school, admission counselors want to know a little more about your general interests. You want to make sure the time you'd be taking off from school is used in a meaningful way. Lounging around and hanging out just for the sake of it won't sound like a legitimate reason to take time off school.
Harvard has long recognized the importance of student body diversity of all kinds. We welcome you to write about distinctive aspects of your background, personal development, or the intellectual interests you might bring to your Harvard classmates.
If you have a unique history, diverse background, and an exciting story to tell, this might just be the best prompt for you out of all the Harvard supplemental essays. Harvard has long celebrated diversity, and here's a great chance to explain how you can contribute to that long-standing tradition. Try your best not to stick to topics that hundreds (if not thousands) of other applicants would choose. Like with any issue, it's a good idea to choose something specific, unique, personal, and to approach it with a one-of-a-kind angle.
If none of these options appeal to you, you have to option to write on a topic of your choice.
This might be the most appealing topic for applicants who struggle to leverage other topics properly. However, the experts at AdmissionSight only recommend choosing this open-ended essay if you have something extraordinary to discuss that's not covered in the other prompts, or you can confidently and effectively advertise yourself with freeform content. Don't choose this just as a crutch of simplicity because the other topics were too challenging.
AdmissionSight is here to help you with all of your college admission needs. We've helped several students knocked their Harvard supplement essays out of the park to receive an eventual offer to attend this prestigious institution. Don't hesitate to reach out if you want to be next!