Johns Hopkins Graduation Rate
What Is the Graduation Rate for Johns Hopkins University?
Johns Hopkins University is a private American research university located in Baltimore, Maryland, which established a precedent for higher education institutions by being the first US research university.
Thousands of students desire to be a part of this university because of its prestige. Nowadays, graduation rates have become one of the deciding factors in whether to enroll in a school or not. So, what is the graduation rate for Johns Hopkins University?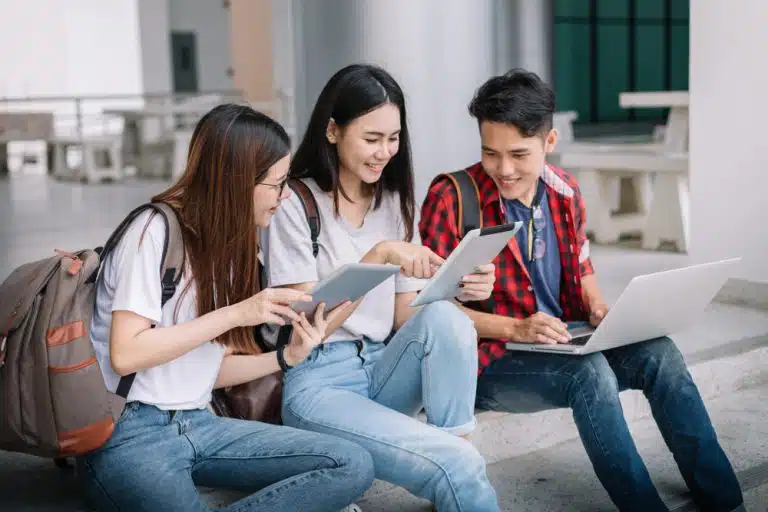 The Johns Hopkins graduation rate was 94.62 percent, comprised of 1,285 students out of 1,358 candidates who finished their degree within 150% normal time.
Graduation Rates By Gender
The previous academic year had a total of 632 male and 653 female students completing the requirements necessary to graduate from the institution.
| | | | |
| --- | --- | --- | --- |
| | Candidates for Graduation | Completers | Johns Hopkins Graduation Rate |
| Total Students | 1,358 | 1,285 | 94.62% |
| Male | 678 | 632 | 93.22% |
| Female | 680 | 653 | 96.03% |
Graduation Rates By Completion Period
A total of 1,187 students finished their program within the allotted time of four years, and 79 of them went on to earn their bachelor's degree or an equivalent for an additional year. Within the 150% normal time or six-year period, an additional 19 students graduated from the university.
| | | | |
| --- | --- | --- | --- |
| Completion Period | Johns Hopkins Graduation Rate | % of Male Students | % of Female Students |
| 4 Years or Less | 87.41% | 83.04% | 91.76% |
| 5 Year | 93.23% | 91.15% | 95.29% |
| 6 Year | 94.62% | 93.22% | 96.03% |
A graduation rate is a measure of how many students who started in the same cohort will graduate within six years for programs that are four years long or within three years for two-year programs. This rate represents the percentage of students who complete their degrees within the allotted period after enrolling in the program.
A higher graduation rate may be an indication that students' resources, time, and investment in a program at a particular school will likely be worthwhile, so it can also help prospective students evaluate the quality of a school. This is because higher graduation rates are statistically more likely to occur.
How Many Credits Do You Need to Graduate From Johns Hopkins?
Before getting a chance to be part of the Johns Hopkins graduation rate pool, you must first complete the requirements needed for your chosen program. Now, how many credits do you need to graduate from Johns Hopkins?
A student must complete multiple categories of requirements for an undergraduate degree at Hopkins. All approved credit earned through examinations or at other colleges and universities may be applied toward the fulfillment of the following requirements:
 Total Degree Credit Requirement: The total number of credits needed for the degree is regarded to be a separate requirement for the degree and can range anywhere from 120 to 130 credits, depending on the degree.
Residency Requirement: Students are expected to complete a certain minimum number of credits during their time spent in residence at JHU. There is a cap placed on the number of exam and transfer credits that can be included toward the overall number of credits needed for the degree.
Distribution Requirement: Students are required to achieve a certain number of credits in subject areas that are not related to their principal area of academic concentration. The humanities (H), natural sciences (N), social and behavioral sciences (S), quantitative and mathematical sciences (Q), and engineering (E) make up the academic areas of the Hopkins curriculum.
Writing-Intensive Requirement: The University requires all students pursuing a bachelor's degree to finish courses with an emphasis on writing to foster excellence in writing across all academic fields. These classes are marked with a "W" in the Johns Hopkins University course schedule, and an asterisk (*) is placed next to their names on the unofficial transcript.
Departmental Major Requirement and Minor Requirement: To be eligible for graduation with a bachelor's degree, a student must fulfill the requirements of both the major(s) and minor(s) in which they have expressed their interest (s). These criteria could call for students to take classes in fields other than their major to acquire the knowledge and skills that are necessary for working in that field.
Foundational Requirements for the First-Years (Arts and Sciences students only):

The primary major of an undergraduate student determines which school the student is affiliated with and as a result, which classes the student must take to fulfill the First-Year Foundations requirement. First-year students in the Arts and Sciences are required to take both a First-Year Seminar and a Reintroduction to Writing course to fulfill the prerequisites for their major.
Students who are transferring into the Arts and Sciences are required to finish both an authorized seminar and the Reintroduction to Writing course (or an equivalent transferred course). Because this prerequisite is not applicable to engineering undergraduates, even those who have an additional major in arts and sciences, the entire description of this requirement can only be found in the arts and sciences catalog.
What Do Most Johns Hopkins Graduates Do?
Research is at the heart of Johns Hopkins University, which has produced faculty and graduates who have made seminal discoveries in a wide variety of fields, from advances in surgical techniques to methods of purifying water.
Although it is best known for its pre-med, scientific, and engineering programs, Johns Hopkins University offers its students more than fifty different majors to select from. These include music degrees from the Peabody Institute, the school's conservatory.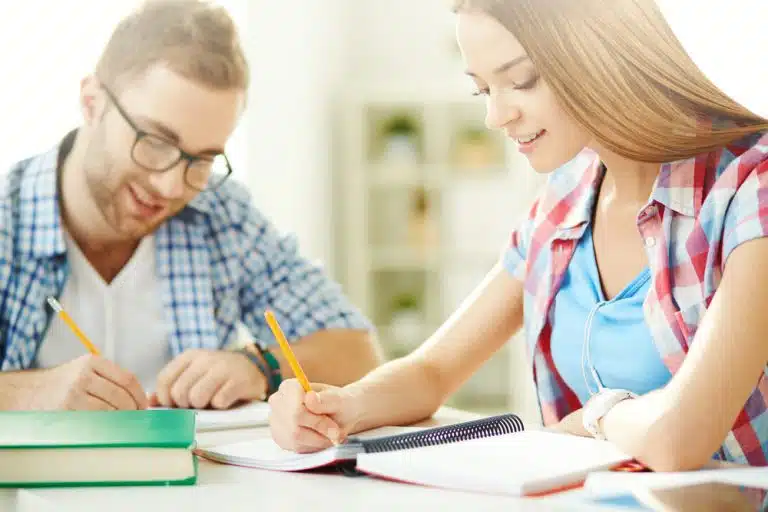 Now, a lot of students might be curious about "What do most Johns Hopkins graduates do?" Six months after graduation*, the following statistics pertain to members of the Class of 2021:
Full-time employment or in paid public service: 55%
Enrolled in a graduate or professional school: 31%
Fellowship, military service, entrepreneurial endeavors, etc.: 5%
Actively seeking work: 6%
Submitting applications to graduate or professional schools: 3%
Acceptance Rates to Medical and Law Schools
The overall acceptance rate to medical schools: 80%
The overall acceptance rate to law schools: 97%
*According to a poll taken after graduates of the Class of 2021
Famous alumni members include former President Woodrow Wilson, journalist Wolf Blitzer, and billionaire media businessman John Malone. Moreover, the school was able to strengthen its financial aid program and fulfill all demonstrable needs without resorting to loans as a result of a record-setting donation of $1.8 billion made by billionaire alumnus Michael Bloomberg in 2018.
Is a degree from Johns Hopkins worth it?
The University of Johns Hopkins is regarded as one of the leading educational institutions in the United States. The institution has climbed up to the 9th place on the list of the best colleges in the country that is compiled by U.S. News & World Report for the academic year 2022-2023. Over the course of the past years, Johns Hopkins University has consistently ranked among the top 10 institutions.
Johns Hopkins University is the place to be if you are interested in doing research. Students will find that the campus is an ideal environment in which to bring their business plans and ideas to fruition. Student creators have an additional opportunity for grants and prize cash that can total up to $30,000.
Recently, the FastForward U, a campus entrepreneurship hub at Johns Hopkins,  is preparing to give away more than $365,000 in scholarships to students. Exciting activities are held continuously throughout the year, such as mini-courses led by industry professionals and covering topics such as how to make a pitch to investors.
Additionally, Johns Hopkins University is dedicated to expanding access to prestigious educational opportunities for students coming from a variety of backgrounds and life experiences. The university can accommodate all admitted students, regardless of their documented financial need, through the generosity of several donors. Additional donations totaling one hundred million dollars are contributed each year to Johns Hopkins University.
There is much more to Johns Hopkins than just a reputable educational institution, medical center, and research organization. Its greatness stems from its ability to bridge the opportunity gap, allowing the brightest minds to collaborate with the best tools to build solutions that benefit the human race.
While deciding if you should attend college, you might wonder "Is a degree from Johns Hopkins worth it?"
As discussed, the Johns Hopkins graduation rate was 94.62% within the six-year normal time. It's not just the school's graduation rate that shows an impressive number but also the median salaries of graduates from the university. Alumni who are now employed six years after they graduated from the institution earn an average of $68,300 a year. While graduates have an average salary of $85,800 after 10 years in the workforce.
In terms of fields of study, the undergraduate degree that pays the highest starting salary is in the field of Computer and Information Sciences, with graduates earning a median starting income of $92,700. This is followed by Mathematics, which pays $78,600, and the field of Economics, in which graduates earn a median starting income of $70,800.
When looking at post-graduate and doctorate students, those who complete the Registered Nursing, Nursing Administration, Nursing Research, and Clinical Nursing (First Professional Degree) program rank first with a median starting salary of $128,000. This is followed by those who completed the Computer and Information Sciences (Master's Degree) program, who earn $115,900, and the Systems Engineering (Master's Degree) program, earning a starting salary of $109,900.
Financial security is one of the most obvious motivations for obtaining higher education. Bachelor's degree holders make around $59,124 per year on average, while associate's degree holders earn approximately $41,496 per year.
Earning a bachelor's degree promises a wage raise that will be well worth the investment throughout the length of your career. You can be confident that your investment in education will be returned.
Even though it is not the only way to gauge a school's quality and success, looking at the percentage of students who get a diploma after four or six years at a specific school can provide an accurate picture of that school's quality. This is especially true for high schools.
After all, if the number is low, this suggests that a significant percentage of students transferred to other educational institutions or just quit the program before completing their degree for various reasons.
Both things should give us pause for concern. Students typically only switch schools or drop out of school if they are considerably unhappy with their current institution's academic programs, social life, or administrative quality.
When considering attending any college or university, it is imperative that students consider the three aspects. While the graduation rate is one of the most important factors to consider, we should also examine a variety of other metrics.
The high Johns Hopkins graduation rate demonstrates the students' effort, teachers' dedication to their profession, and the several support systems within the campus. However, colleges with high graduation rates also have challenging admissions requirements and top criteria for prospective students. This is because these schools wish to keep their excellent reputation in the academic community.
The competition for Johns Hopkins' Class of 2026 was fierce, with only 6.5% of the 37,150 early and regular decision-round applicants receiving the coveted admissions letter. To boost your admission chances, you may consult with college admissions experts like AdmissionSight. AdmissionSight has programs and services that could help you with the different components of your application and help you build a strong application profile. Feel free to book an initial consultation to know us more.