What is Stanford Known For?
Why Is Stanford So Prestigious?
In that it values students with both technical talent and excellent leadership, Stanford is a mix between MIT and Harvard. The school values students with a variety of academic interests while placing a priority on STEM; this is reflected in the admissions process, in which Stanford gives a higher priority to the numerous brief essays contained in its supplement. That certainly applies to Stanford University, one of the most prominent and well-known universities in the world as well as in the United States.
In the heart of the Silicon Valley and Bay Area, in Palo Alto, California, is where Stanford University can be found.
What is Stanford known for? Stanford is recognized as a top research university and the site of countless technological and scientific innovations.
Stanford is known for its entrepreneurial culture and has a long history of supporting new businesses.
Redwood trees abound in the vicinity, and there are distinctive buildings with red tile roofs, sand-colored concrete walls, and numerous arches. The Stanford campus is beautiful. In fact, Stanford University was named one of the 50 most beautiful college campuses in the country by Architectural Digest last year.
But Stanford isn't just about looks; it's also about brains. If you're curious why is Stanford so prestigious, as of 2021, 84 Nobel laureates had graduated from the university. Academic excellence is taken into consideration while awarding merit scholarships to pupils.
Stanford and the University of Chicago are tied for the sixth-best college in the country, according to U.S. News, surpassing prestigious institutions like the University of Pennsylvania, Duke University, and Northwestern University.
Even greater results are achieved in the publication's specialist lists, where it ranks eighth for best-value colleges, second for top undergraduate engineering programs, and first for its computer science program.
Niche awards Stanford an A+, highlighting its excellent academics, dedication to diversity, and the financial value it provides. Stanford also takes first place on numerous of Niche's specialist rankings, including the Best Schools for Psychology in America, Best Colleges for Environmental Sciences in America, and Best Colleges for Student Athletes in America.
Another angle of "What is Stanford known for?" is the institution is usually presumed to belong to the Ivy League due to its illustrious reputation. After all, Stanford is well-liked based on its number of applications, which is about 50,000 applicants per year. However, the acceptance rate is just roughly 4%.
Stanford most definitely matches that definition, yet it's not an Ivy League school. It is an Ivy League institution in all but name. The leading universities in this discipline that are not Ivy League colleges include MIT, Caltech, Duke, Georgetown, and the University of Chicago.
Who Is the Most Famous Person From Stanford?
Stanford University is constantly at the top of the list when we consider the best and most prestigious universities in the world. Many students have been given a platform by this college to pursue the most fulfilling vocations via their zeal and confidence. Now, who is the most famous person from Stanford? Let's examine not just one but some of the outstanding Stanford University graduates.
Andre Braugher
The Gambler (2014), Fantastic Four: Rise of the Silver Surfer (2007), The Mist (2007), Poseidon (2006), Frequency (2000), City of Angels (1998), Primal Fear (1996), and Glory (1989) are just a few of the popular movies he has been in as a supporting character. Andre has been nominated for two Golden Globe Awards and has ten Primetime Emmy Award nominations overall (winning two).
Braugher graduated with a Bachelor of Arts in Theatre from Stanford University in 1984.
Kurtwood Smith
He is an American actor who has appeared in numerous episodes of the Star Trek series. He played a Cardassian named Thrax in the Star Trek: Deep Space Nine episode "Things Past." Also the Federation President in Star Trek VI: The Undiscovered Country and a Krenim scientist by the name of Annorax, in Star Trek: Voyager episode "Year of Hell."
Smith received three Drama-Logue Awards, two Behind the Voice Actors Awards, and an Independent Spirit Award from the Garden Street Film Festival over his career. He recently played farmer Peterson in the Netflix series The Ranch.
In 1969, Smith received his degree from Stanford University.
John McEnroe
He is a former top-ranked American tennis player in the world. Throughout his career, McEnroe won 856 singles matches, 78 ATP doubles titles, and 77 singles titles. John also has a record of 8 year-end championship victories and 19 lifetime Grand Prix Super Series victories.
McEnroe won his first Grand Slam in 1992 at the age of 33, making him the oldest male player to do so (French Open, Wimbledon, Australian Open, and U.S. Open).
John opened the John McEnroe Art Gallery in New York City in 1994 to exhibit up-and-coming artists.
He entered Stanford after being recruited by Coach Dick Gould in 1977, and in 1978, he helped the Stanford University team win the NCAA championship.
Sundar Pichai
He is an Indian-American business leader who was mentioned as a potential candidate to lead Microsoft in 2014; Satya Nadella ultimately won the job. Industry experts were not surprised when Sundar was appointed CEO of Google in August 2015.
Pichai also has an M.S. in material sciences and engineering from Stanford University.
Jennifer Connelly
She is an American actress who received an Oscar for her nuanced depiction of John Nash's wife, Alicia Nash, in the film "A Beautiful Mind," which chronicled John Nash's struggle with paranoid schizophrenia.
Jennifer played Jennifer Corvino in the 1995 picture Phenomena, which became her first substantial acting role. She received praise from critics for her performance as Marion Silver in the 2000 play Requiem of a Dream.
Connelly wrote "House of Sand and Fog" in 2003, which was adapted from a book by Andre Dubus III.
Jennifer was a Yale University English literature student before transferring to Stanford.
Reese Witherspoon
She is an American actress who later won an Academy Award for "Walk the Line" in 2005. Reese was featured in the 2004 film Vanity Fair, which was directed by Mira Nair and was based on the famous novel of the 19th century of the same name.
She received an Oscar nomination for the movies This Means War and Wild.
Reese is heavily interested in women's and children's advocacy groups and owns the apparel line Draper James and the production firm "Hello Sunshine."
She attended Stanford for a year before leaving to pursue acting.
Tiger Woods
He is an American professional golfer who, from August 1999 to September 2004 and from June 2005 to October 2010, held the world no. 1 ranking in golf.
Four PGA Championships, four Masters Tournaments, three British Open Championships, and three U.S. Open Championships are among his major victories.
At the age of 18, Tiger graduated from Western High School in 1994.
Additionally, among the graduating class, Woods was chosen as the one "Most Likely to Succeed." He attended school for just two years.
Sigourney Weaver
She is an American actress best recognized for playing Ellen Ripley in the Alien movie series.
Weaver received the Best Actress in a Supporting Role BAFTA Award for her performance in the 1997 movie The Ice Storm.
For her efforts in the movies Working Girl and Gorillas in the Mist, Sigourney Weaver won Best Supporting Actress and Best Actress in Drama in 1988, becoming the first actor to win two acting Golden Globes in the same year.
John F. Kennedy
He was the youngest man to be elected as the 35th President of the United States. Kennedy enrolled in Stanford University's MBA program but left before finishing it.
He was sitting in a convertible automobile when Lee Harvey Oswald shot him on November 22, 1963, in Dallas, Texas.
What Is Stanford Known For Academically?
What is Stanford known for academically? As you may expect, Stanford has made most of its significant contributions in the STEM fields. Stanford's computer science curriculum has produced ground-breaking research, and companies like Google, Sun Microsystems, and even the foundation of the internet itself were all born there.
The most popular major at Stanford is still computer science, as many students want to carry on the illustrious heritage started by those who came before them.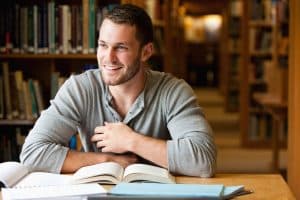 Due to the Stanford School of Medicine consistently being ranked among the top in the world, both the medical and pre-med programs are highly regarded. Its collaborations with nearby hospitals under the Stanford Health Care system have contributed to some of its success.
Through this approach, students can gain experience working at a 620-bed level-I trauma center and the Lucile Packard Children's Hospital, which is widely regarded as one of the best pediatric teaching hospitals in the country.
While science and technology may be associated with what is Stanford known for, those are far from the only fields in which the university excels. Stanford has a long tradition of success in the humanities and soft sciences and was initially created as a liberal arts college with a focus on these subjects.
For instance, Stanford Law School consistently ranks among the top five law schools in the United States, making it a favored choice for aspiring judges and attorneys. It receives this distinction in part because of the numerous cutting-edge research labs it provides, which not only allow students to get their hands dirty but also have an impact on national policies.
The Center for Internet and Society, which combines its focus on technology and law, researches the legal regulations surrounding technology, notably the internet. Common sense approaches to free expression, privacy, and the public commons are developed by professors, students, and lawmakers working together.
Finally, it should come as no surprise that Stanford students continue to major in economics. The School of Business is one of Stanford's most generously funded departments because of its well-known graduates.
Through the school's partnerships with alumni-founded businesses like Yahoo!, LinkedIn, and Snapchat, students can gain practical experience while pursuing their studies.
What Are Some Traditions At Stanford University?
A school as old and revered as Stanford should have a lot of traditions. Now, what are some traditions at Stanford University?
One of Stanford University's oldest customs and part of "What is Stanford known for?", Full Moon on the Quad (FMOTQ), dates to the early 1900s when freshmen women would meet during the first full moon of the year and share their first kiss with a senior man. The custom has changed over time, moving from exchanging white roses to kissing to hugging to meeting new people. This experience is still evolving to match the shifting and changing society.
The Cardinals, the name of the school's sports teams, relate to the color rather than the bird, and the institution has never decided on an official mascot, which is another unusual custom surrounding Stanford's mascot. The band selected a tree because they lacked a formal mascot. The student who wears the band's tree costume redesigns it each year.
When someone poses the topic, it's difficult to avoid mentioning "the Big Game" because an event is significant when it acquires such a well-known name. The Big Game's history began in 1892 when Stanford and UC Berkeley (Cal) played each other in a football game. On odd-numbered years, the game is played at Stanford; on even-numbered years, it is played at Cal. The rivalry between the two colleges is intense and permeates every facet of campus life.
What Are the Extracurricular Activities At Stanford?
Student-athletes might wonder what are the extracurricular activities at Stanford. Stanford is renowned for being a party school in addition to being a top academic institution. While some readers may find that puzzling, it simply implies that the school has a thriving campus culture because of its numerous organizations and busy student life office.
So, what is Stanford known for when it comes to clubs and organizations? The Alternative Spring Break Club is for folks who enjoy doing good deeds. The Alternative Spring Break program, which is a part of a bigger national organization, allows students to use their time off to improve the community by working on service and educational projects in underserved communities. This club not only helps actual individuals but also teaches kids about many communities and cultures.
The Spoon University organization offers a comparable balance of learning and entertainment. Students produce essays about nutrition and health through Spoon University, utilizing the resources available at their nearby college. Students may improve their writing and marketing abilities while simultaneously getting healthier with Spoon.
Athletic programs are sometimes weak at colleges with the top academic rankings. However, Stanford, which has won 131 NCAA titles, proves that wrong. At least one Stanford Cardinals team has won the NCAA title for 46 consecutive years.
Let's take a look at what is Stanford known for in terms of athletics.
The NCAA Division I football team has participated in 30 bowl games. The Cardinals even participated in the inaugural Rose Bowl in 1902, losing to the Michigan Wolverines easily despite it. The Cardinals have had plenty of chances to make amends since then, having participated in 15 Rose Bowls, which is the third-most of any school.
Three national championships have been won by the women's basketball team, the most recent of which was in 2021. The squad has qualified for the NCAA tournament 28 times and five times has advanced to the championship round.
The Stanford men's golf team has achieved individual records and won numerous national championships as a result of the efforts of individuals like Tiger Woods. The most recent championship the group won was in 2019. Along with Woods, Sandy Tatum and Cameron Wilson are the other two individual champions from the institution.
To recap, what is Stanford known for? Its academic standards and difficult admissions process are on par with those of Yale and Harvard, even while Stanford isn't legally a member of the Ivy League. The elite university, which offers a wide range of famous majors like engineering and environmental science, attracts a lot of students who are hoping to enroll.
Despite the difficulty of getting into Stanford University, AdmissionSight has a guide on how to get into Stanford. In addition, you should start your preparations for Stanford early. While you are still in high school, make use of all the assistance available. As we have discussed earlier what is Stanford known for, make it your goal to achieve academic and extracurricular excellence to align with the institution's goal towards greatness.
Practice your essay writing abilities so that you are prepared to communicate your thoughts, opinions, and ideas succinctly and accurately. Make every effort to convince Stanford that you deserve a place at their university. Show prospective students what you are capable of and how you may benefit their college by influencing admissions officers. Furthermore, college admissions experts like AdmissionSight, are here to guide you throughout the process. Feel free to book an initial consultation now.