Where To Find The Best Schools For Writing Degrees
Importance of writing as a degree
How important is a writing degree? A writing degree is an academic program that focuses on studying and practicing different kinds of writing, like creative writing, journalism, technical writing, and professional writing. It could also include classes in literature, communication, and other related fields. You can study at the best schools for writing degrees at either an undergraduate or graduate level, leading to jobs in publishing, advertising, media, education, and other fields.
In our digital society, writing is the main way most people talk to each other. Even though some people say the opposite, more people are writing now than ever. We use our phones less and less to talk and more and more to type.
Texts and emails have taken the place of phone calls and meetings. People can find out about politics, breaking news, scientific discoveries, and new technologies through social media posts. All of this information moves quickly between groups, countries, and cultures. Writing in the 21st century is global, social, and digital.
Students have found that taking writing classes or adding a writing minor to their degree programs improves their degrees and gives them an edge in today's fast-growing science and technology industries.
In writing degrees, courses, and programs, you will study theories of rhetoric and communication and apply principles of audience analysis, writing and editing, information design, oral communication, and visual rhetoric. You'll learn how to write as a process and look at how people write in communities of practice.
Career options for writers
There are many different writing degrees, such as those in professional writing, business writing, technical writing, creative writing, and science writing. By specializing in these fields during their degree programs, students can learn skills that are in demand and can be used in various jobs after graduating with a writing degree. Here are some examples of jobs that people who study at the best schools for writing degrees can have:
Technical Writer
Median salary: $70,240
Technical writers work in many fields, like engineering and manufacturing, and turn complicated information about products and systems into instruction manuals, technical documentation, how-to guides, and other materials. Technical writers work with product designers, project managers, and other staff to create content plans for specific audiences, choose the best way to deliver messages (such as videos or memos), and write copy that is easy to understand.
Grant Writer
Median salary: $58,920
Grant writers do research and write proposals for nonprofit and public organizations that want to get money from the government, charities, and private foundations. Like a matchmaker, grant writers must find funding opportunities that fit the group's mission, activities, and goals. It's a job that requires knowledge of how funding works and an eye for the organization since grant applications can be complicated and need cover letters, project descriptions, narratives, supporting documents, and financial records.
Science Writer
Median salary: $64,380
Science writers write about discoveries and developments in astrophysics, biotechnology, climate change, and genetics. They explain things that are hard to understand so that anyone can understand them. This makes science easy for everyone to understand. Science writers who write for websites, magazines, and other publications put this news into a bigger historical context. The general public can learn about the latest scientific developments because of this bigger picture.
Screenwriter
Median salary: $58,400
Screenwriters are freelancers who develop ideas and write scripts for TV shows and movies. These pieces can be completely new or based on something existing, like a novel, short story, comic book, or another film. Screenwriters know how to build a story and connect it to a larger plot and story in a way no one else can. In turn, screenplays become the plan a producer, director, and actors use to make a movie.
Copywriter
Median salary: $57,640
Copywriting is a broad field, and copywriters work in almost every industry, from advertising to healthcare. Copywriters are writers who can write about a wide range of topics. They write advertising and public relations materials, among other things. They write copy for different groups of people in different ways, like white papers, social media posts, emails, blog posts, and fliers. They are content marketers who know how to use language to persuade people, sell products, and tell stories.
The best schools for a degree in creative writing
University of Iowa
One of the best schools for writing degrees is the University of Iowa. The English and Creative Writing BA and the Literary Publishing Track are available at the University of Iowa. You'll also get your degree in creative writing in Iowa City, a UNESCO City of Literature, and home to an annual Book Fest and many other ways to get involved in the city's thriving literary scene.
Many people know about the famous Iowa Writers' Workshop. Still, fewer people know that you don't have to be a graduate student to take advantage of the College of Liberal Arts & Sciences' wealth of experience. Even better, this is one of the few universities on the list that is free to attend.
Northwestern University
The creative writing major is a concentration in the English Department at Northwestern University. However, it is very hard to get in. Students can take it as a major, a minor, or as part of a required sequence. As a major, you can meet with visiting writers one-on-one, get senior honors, and participate in the winter senior reading series.
Students can apply for admission no earlier than the spring semester of their second year, and they must do certain things before they can be considered. Accepted students will study with experienced professors and visiting writers from the Annual Writers' Festival, which takes place during the Evanston Literary Festival.
Columbia University
Columbia University in New York City has an undergraduate creative writing program that combines intensive workshops and seminars to help students write fiction, poetry, and nonfiction. As one of the best schools for writing degrees, students can choose to major in either a single genre or a cross-genre course. Students can also take workshops in writing for the theater and movies.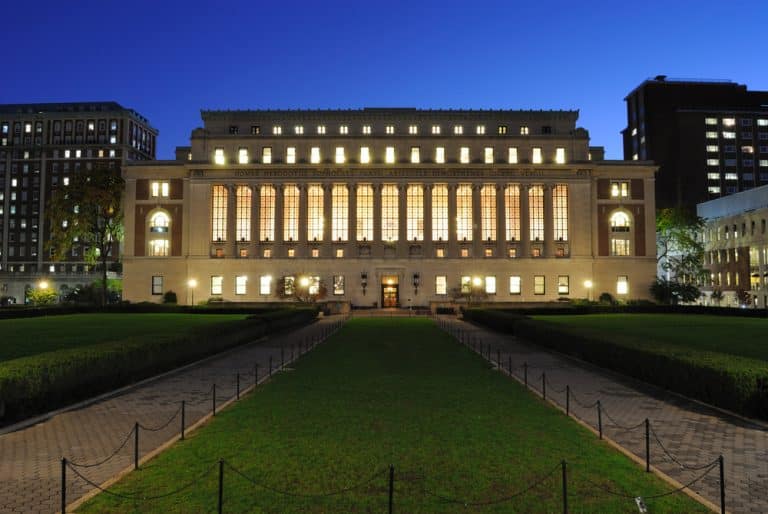 The program is based on the graduate writing program at The School of the Arts, one of the country's best MFA programs. Any student at Columbia can apply to join the program. Since the school is in New York City, students also benefit from being close to the most important publishing houses.
Emory University
The Emory University Undergraduate Creative Writing Program is 29 years old. What makes them known by many as one of the best schools for writing degrees is that it encourages students to study literature creatively, such as by following their interests in poetry, fiction, creative nonfiction, playwriting, and screenwriting.
The Creative Writing Program puts on the Creative Writing Reading Series every year. Four to six well-known and prize-winning authors from around the world come to Atlanta, GA, to talk to Emory students about writing.
Oberlin College
The creative writing program at Oberlin College is offered as a major and a minor. Students can learn much about fiction, poetry, nonfiction, playwriting, and screenwriting through the 57 courses and nine faculty members. One thing that makes this program stand out is that the department works with many creative writing programs that try to keep students from going abroad through the 5 Study Away program.
The program can be hard to get into even after you've been accepted. Students must fill out an application for all upper-level workshops and send 12 pages of their best work. The Ohio school with the best applications will give those students a seat in a classroom in the beautiful Peters Hall.
Hamilton College
Named after Alexander Hamilton, Hamilton College's Literature and Creative Writing Department has a creative writing program that focuses on small classes and improving reading and writing skills. Hamilton College is one of the best schools for writing degrees because there are many research opportunities.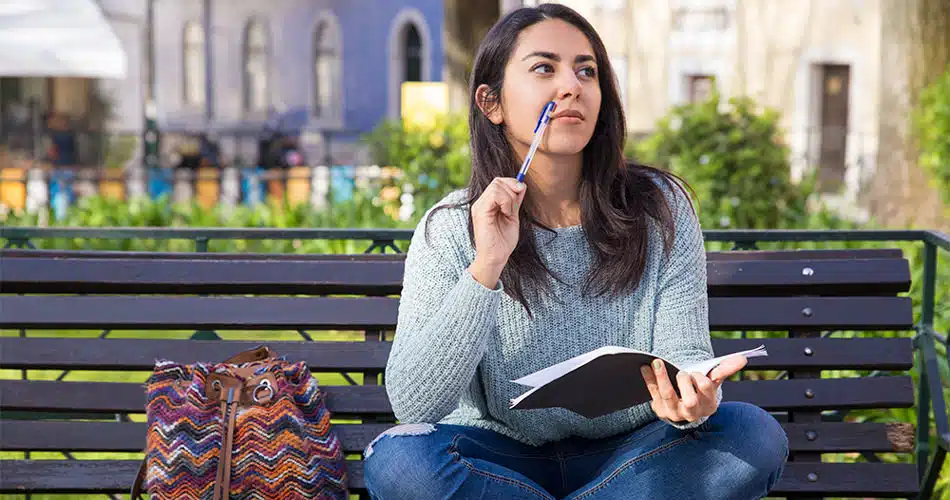 Students can use writing research opportunities and apply for the Emerson Grants program at their college. Students at Hamilton College in Clinton, NY, are just over four hours from the publishing industry.
Stanford University
Wallace Stegner, a well-known writer, and environmentalist, started the Creative Writing Program at Stanford University in 1946. Stanford has an English major with a focus on creative writing for students who want to get a bachelor's degree. Students with majors other than English can also get a minor in creative writing. This minor has tracks in both prose and poetry.
The Creative Writing Program has a major called the Stegner Fellowship. Each year, they accept five fiction fellows and five poetry fellows. Even though there is no degree attached, this is a chance to be a writer-in-residence and get help from Stanford faculty.
Brown University
In the English Department at Brown University, the Literary Arts program has a focus on the arts, but the main focus is on MFA students. For the undergrad concentration, students need to take a mix of reading-intensive and writing-workshop classes. But, as you might expect from a liberal arts college with such a good name, majoring in creative writing as an undergrad at Brown would be a good idea.
The University of Pittsburgh
The Writing Program at the University of Pittsburgh is one of the oldest in the country. It has three tracks for students to choose from: fiction, poetry, and nonfiction. Each path has three levels of classes, and the last one is a capstone senior seminar.
Undergraduates at the University of Pittsburgh are eligible for four writing awards and can also take part in events like the Pittsburgh Contemporary Writers Series. There is also an MFA program at the school.
The University of Miami
The College of Arts and Sciences at the University of Miami offers a Bachelor of Arts in English with a concentration in creative writing. As one of the best schools for writing degrees, students can also choose between a thesis track and a non-thesis track. Still, both routes have courses that involve more than one language, whether it's a completely different language or a form of English spoken in other places. The MFA program at UM is the only one in the country that takes a broad and multilingual approach.
Mangrove is a national literary magazine for college students. It gives them a chance to learn by doing, and they can also read their own work out loud at USpeak, UM's open mic night.
As you choose the school for the degrees you want to earn, it is equally important to learn how to enter school. At AdmissionSight, you will be guided through this process as needed. You can get all the right information and guidance from experts at AdmissionSight. Start your journey today with an initial consultation.