What Summer Programs Do I Need to Get into the Ivy Leagues?
After an entire school year of intense studying sessions, long bouts of homework, tough courses, and involved projects, you're ready to completely shut off academically once the summer rolls around.
However, if you're interested in getting into the Ivy League, you have to be willing to put in the extra work that other students won't. Yes, that means participating in summer programs to further develop your academic abilities. Here, we'll take a look at the best summer program to get into the Ivy League along with some tips for finding the best option for you.
All you need to know about summer programs
Why do they take place during the summer?
Summer programs are designed to give students an opportunity to engage in-depth with their field of interest. As a result, the school year doesn't provide sufficient time for the scope of these programs which is why they're hosted in the summer. This also ensures students who are coming in from out-of-state have sufficient time to get there.
How long do summer programs tend to last?
Summer programs typically last from three weeks to a month and generally take place in the middle of the summer – around June or July. Of course, this can vary depending on the school or organization hosting the summer program.
How hard is it to get into a summer program?
There are a good number of selective summer programs for high school students. As with universities, the more popular the summer program, the harder it is to get into. Generally, those offered by an Ivy League school are the most difficult to qualify for yet the most rewarding. That's why it's important to choose programs within your field of interest to increase your chances of getting in.
What are summer programs like?
Typically, summer programs are hosted on a college campus and are designed to simulate a standard college experience. Participants usually stay overnight on campus, although local students might have the option to commute. Classes, lectures, and projects are generally completed in a classroom setting, led by professors of the university where it's held.
Can I get into an Ivy League school without participating in a summer program?
While it's technically possible to get into the Ivies without joining a summer program, we strongly recommend it. It's a surefire way to have your application stand out from the crowd. It also takes some pressure off other areas of your application by giving admissions officers more to consider. For example, having a 4.0 GPA and no summer program isn't as ideal as having a 3.7 GPA and a prestigious summer program. It's all about presenting yourself as a well-rounded student.
Will participating in selective summer programs for high school students increase my chances of getting into the Ivy Leagues?
Have you ever wondered how your summer plans factor into Ivy League admissions? Well, let's finally clear the air on this common question among college applicants. Admissions officers are interested in seeing how students spend their summers to determine what applicants are doing in their free time.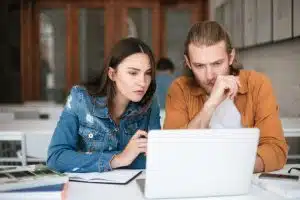 Colleges love to see individuals who are willing to put in extra effort to further develop their academic abilities. Students who participate in summer programs are in an excellent position to gain new skills, develop deeper knowledge in their field of choice, meet new friends, and get a little taste of the college experience.
If you're able to get accepted to a reputable summer program at an Ivy League school that lines up with your academic goals, you'll definitely have a higher chance of getting into the school of your choice.
It's important to remember that Ivy League universities take a holistic approach to the admissions process, meaning a wide variety of factors are taken into consideration when determining who gets accepted. One of those factors is how you spend your free time, especially during the summer. These programs show initiative, determination, and academic prowess.
Some awesome summer programs for future Ivy League admission
General Summer Programs
Yale Young Global Scholars (YYGS)
This summer program lasts for two weeks at Yale and is hosted three times throughout the summer. High school students from over 100 countries attend this interdisciplinary event and can choose one of four different tracks:
Solving Global Challenges
Politics, Law & Economics
Innovations in Science and Technology
Literature, Philosophy & Culture
Where: New Haven, CT
Duration: 2 weeks
Notre Dame Leadership Seminars
Designed for high school juniors, this summer program is aimed towards helping students develop skills needed to become leaders in their schools, local communities, churches, social organizations, and more. There are three different seminars, but each student only attends one. Each year, about 90 students get admitted and can receive college credit for the program.
Where: Notre Dame University, Notre Dame, IN
Duration: 10 days
STEM-Focused Summer Programs
Research Science Institute (RSI)
At RSI, participants will get to engage in a complete research cycle as this summer program pairs science-related coursework and an in-depth research internship. Under the leadership of an experienced scientist, students develop research projects on their own before presenting their findings at the end. About 80 students are accepted each year.
Where: Massachusetts Institute of Technology, Cambridge, MA
Duration: 6 weeks
Minority Introduction to Engineering and Science (MITES)
MITES is specifically designed for talented seniors from underserved and underrepresented backgrounds who have an eagerness to pursue advanced degrees and careers in both engineering and science. Participants will take five classes and partake in social events, lab tours, and counseling sessions.
Where: Massachusetts Institute of Technology, Cambridge, MA
Duration: 6 weeks
Simons Summer Research Program
As one of the more hands-on summer programs available, Simons sees students joining an ongoing research lab while taking on a specific project while under the direction of a mentor. There are weekly research meetings along with events, tours, and workshops. High schools have to nominate a student in order for them to be eligible. It's one of the more selective summer programs with only 8 students getting accepted each year.
Where: Stony Brook University, Stony Brook, NY
Duration: 7 weeks
The Summer Science Program (SSP)
Operating since 1959, SSP is one of the oldest and longest-running summer programs available to students. It's completely run and governed by its alumni. Participants can choose from two different programs: biochemistry or astrophysics. Each program involves field trips, lab sessions, classwork, and guest lectures. It's open to both sophomores and juniors. It's another selective summer program with only around 10% of applicants getting admitted.
Where: several campuses throughout the US
Duration: 39 days
Program in Mathematics for Young Scientists (PROMYS)
PROMYS is specifically designed for students who are talented in mathematics. However, it takes a unique angle by focusing on the creative aspect of the field. Students older than 14 years old are free to participate. It involves research, advanced seminars, lectures, and group work. About 80% of those who apply get accepted, making it one of the easiest summer programs to get into.
Where: Boston University, Boston, MA
Duration: 6 weeks
Research in Science and Engineering Program (RISE)
RISE is split up into two different parts: Internship and Practicum. Participants in the practicum portion work in groups on research in the field of neurobiology with oversight and guidance from a mentor. On the other hand, internship participants will conduct research projects individually in a lab. Only around 16% of applicants get accepted into this summer program.
Where: Boston University, Boston, MA
Duration: 6 weeks
Stanford University Mathematics Camp (SUMaC)
Juniors and sophomores can attend this summer program which consists of problem-solving in groups, lectures, and a research project. SUMaC focuses primarily on pure mathematics and gives participants two choices of course topics each of which explores the math topics from a contemporary and historical research perspective.
Where: Stanford University, Palo Alto, CA
Duration: 4 weeks
Girls Who Code Summer Immersion Programs
Girls Who Code is a summer program where participants explore various subfields of computer science, join lectures and workshops, and build a product for their final project. It's specifically designed for females who are interested in pursuing degrees and professions in the STEM fields. It's a great opportunity to network and meet like-minded students.
Where: several companies host these programs across the US
Duration: 7 weeks
Medical Summer Programs
Stanford Institutes of Medicine Summer Research Program (SIMR)
SIMR is composed of eight different research areas and has participants participating in medical research alongside Stanford researchers and faculty, making it a highly sought-after and prestigious summer program. After choosing a particular area, students are assigned to a lab to receive individual mentorship. It's open to seniors and juniors although only 50 students get admitted each year.
Where: Stanford University, Palo Alto, CA
Economics and Business Summer Programs
Leadership in the Business World (LBW)
At LBW, juniors and sophomores will receive an extensive introduction to the world of business through courses with Wharton teachers and guest lectures from prominent business leaders. Participants will also have a chance to engage in team-building activities. One of the highlights of LBW is the final portion where students present a business plan of their own making to venture capitalists. Only 160 students are accepted.
Where: University of Pennsylvania, Philadelphia, PA
Duration: 4 weeks
Economics for Leaders
This summer program gives students a hands-on opportunity to develop the skill of applying economics when making real-life decisions. Participants generally attend lectures in the morning while doing leadership exercises and workshops in the evening. It's open to juniors and sophomores. Only around 30 to 40 applicants are admitted, but this summer program is held at several different campuses.
Where: a wide variety of campuses throughout the US
Duration: 1 week
Wrapping it up: Are Ivy League summer programs really worth it?
Yes, summer programs are definitely worth it! They present a perfect opportunity to explore your field of interest in greater depth, develop relevant skills, meet like-minded students, and – perhaps most importantly – increase your chances of getting into the Ivies.
Admissions officers love to see applicants who are willing to go out of their way to pursue their academic development, especially outside of the classroom. Even though a relaxing summer with nothing to worry about might sound unbearable, you might be surprised just how much fun these summer programs can be.
Get more advice on how to get into Ivy League summer programs
Attending a summer program isn't going to automatically boost your chances of admittance to an Ivy League school. Although it's better than not participating in one of these activities, there are some important considerations to take into account when choosing the best summer program.
First and foremost, you should find one that lines up with your academic interests and field of study. Also, you'll want to make sure it matches what admissions officers at your school of choice are looking for in applicants.
But, with so many high-quality summer programs to choose from, it can be difficult to know where to begin. That's where AdmissionSight can help! We have over a decade of experience helping applicants find the best summer programs to meet their academic goals. We'll provide you with a variety of potential choices while guiding you through the decision-making process to ensure you land on the right one. We also offer a wide variety of other college admissions services aimed at helping increase your chances of getting into the schools of your dreams.
If you want to learn more about our services, feel free to contact AdmissionSight for a free consultation.