Duke Regular Decision
If Durham, North Carolina, and Duke University conjure up images of a stuffy university in a sleepy southern town, a closer look at the institution will dispel those notions. This 8,000-acre campus, located in the middle of the state, embodies the vitality and spirit of entrepreneurship that Duke's hometown of Research Triangle Park is known for. Duke University is a relatively new institution that hums with activity and enthusiasm, much like the area is a recent hotbed for economic development and growth.
Duke's Trinity College of Arts and Sciences and the Pratt School of Engineering have ascended to the top tier of undergraduate programs and are complemented by eight graduate and professional schools.
For what is Duke renowned? Obviously, basketball. One of the more recent and prestigious research universities in the nation is Duke University. Duke was founded in 1838 as Trinity College and did not change its name to Duke University until 1924.
The school is now regarded as one of the best in the South, if not the nation, for its competitive admissions process, outstanding academics, championship-level athletics, and global presence.
When Is Duke's Regular Decision Due?
When you apply through the Duke Regular Decision and are accepted, you are not legally obligated to attend this school. The application process for candidates who use this method has a slightly different timeline. Let us check when is Duke's regular decision due:
December 20
Deadline for applications (student portion only) to receive priority consideration for alumni interviews
January 4
The Duke Regular Decision Application (Common or Coalition Application)
Two Teacher Recommendations
High School Transcript;
Secondary School Report with Counselor Recommendation
Scores on the SAT or ACT (optional, standardized tests must be taken by January 31)
The Arts Supplement (optional)
February 1
Financial Aid Applications
FAFSA
CSS Profile
February 15
Report on Midyear Grades (or as soon as first marking period grades are available)
In order to be considered for the Duke Regular Decision program, your application must be received by the 4th of January, and the university will let you know its decision in late March or early April.
How Selective Is Duke?
Knowing what it takes to apply is a key component of understanding how to get into Duke University. The prerequisite for all undergraduate programs, regardless of the university at the top of your list, is some evidence of the applicants' academic qualifications. Duke accomplishes this by collecting past grades in the form of transcripts and submitting test results.
Standardized Test Scores
Applicants to Duke University have the option of submitting their SAT or ACT results; Duke does not prefer one test over the other. The admissions panel uses both tests to assess how prepared high school students are for college.
The fall of their junior year or the spring of their senior year is when most students take standardized tests. The test date you choose should allow you enough time to retake it if necessary in order to improve your score before submitting your application.
SAT
The College Board developed and delivers the SAT, a multiple-choice exam. The exam's subject matter takes into consideration both what you have already learned in high school and what you will learn in college.
The Math and Evidence-Based Reading and Writing sections make up the majority of the SAT. There is a third, optional section called the Essay. For a total of 1600 points on the SAT, you can score between 200 and 800 in each section. The average score for Duke students is between 1500 and 1560.
ACT
Similar to the SAT, the ACT examines subjects that students would have studied in high school and gives them a preview of what to expect in college.
ACT results are used by universities like Duke University to assess applicants' readiness for the rigorous academic demands of post-secondary education. The ACT is typically taken by high school students either in the spring of their junior year or in the fall of their senior year.
The four tests that make up the ACT are English, Math, Reading, and Science. The Writing Test, another optional section, is scored independently from the other tests and has no bearing on your overall score. Similar to the SAT, Duke does not require applicants to submit their ACT writing scores, though it is advised.
Scores for the ACT range from 1 to 36. The average score for successful Duke applicants is between 33 and 35.
Transcripts
Your official high school transcripts are another element that will assist you in learning how to enroll at Duke University. Typically, a representative from your school, such as a counselor, will send transcripts directly to you. The admissions committee reviews your transcripts and considers your cumulative GPA, the kinds of courses you have taken, the grades you have earned in each academic course, and your class rank if it is made available.
Data shows that most students have grades in the "A" range and an average GPA of about 3.8 or higher. Duke University does not publish GPA data of students accepted into their undergraduate programs on its website. This means that you must rank near the top of your class or higher to be admitted to Duke University. Ninety percent of Duke students were in the top ten percent of their class, while 97 percent were in the top twenty-five percent. This shows how selective is Duke.
Ideally, prospective Duke students should enroll in more difficult high school courses, including as much advanced-level coursework as they can handle. This could refer to honors, accelerated, college, or AP and IB courses, depending on what your school offers.
Essay Questions
Duke admissions essays are important. The admissions committee will use your essay responses to assess your likelihood of assimilating and enhancing Duke's reputation. Duke's admissions committee uses essays to sort through the sea of undergraduate applicants each year.
Candidates for Duke University are required to submit a minimum of two essay responses. You must complete at least one brief essay for Duke in addition to a one-page personal essay for the Common Application or Coalition Application (with the option of answering two additional questions).
1-Page Personal Statement
Applicants must respond to one of seven essay questions for the Common Application:
Some students have a background, identity, interest, or talent that is so meaningful they believe their application would be incomplete without it. If this sounds like you, then please share your story.
The lessons we take from obstacles we encounter can be fundamental to later success. Recount a time when you faced a challenge, setback, or failure. How did it affect you, and what did you learn from the experience?
Reflect on a time when you questioned or challenged a belief or idea. What prompted your thinking? What was the outcome?
Reflect on something that someone has done for you that has made you happy or thankful in a surprising way. How has this gratitude affected or motivated you?
Discuss an accomplishment, event, or realization that sparked a period of personal growth and a new understanding of yourself or others.
Describe a topic, idea, or concept you find so engaging that it makes you lose all track of time. Why does it captivate you? What or who do you turn to when you want to learn more?
Share an essay on any topic of your choice. It can be one you've already written, one that responds to a different prompt, or one of your own design.
Applicants must respond to one of five essay prompts for the Coalition Application:
Tell a story from your life, describing an experience that either demonstrates your character or helped to shape it.
Describe a time when you made a meaningful contribution to others in which the greater good was your focus. Discuss the challenges and rewards of making your contribution.
Has there been a time when you've had a long-cherished or accepted belief challenged? How did you respond? How did the challenge affect your beliefs?
What is the hardest part of being a student now? What's the best part? What advice would you give a younger sibling or friend (assuming they would listen to you)?
Submit an essay on a topic of your choice.
Short Essay (Required)
Applicants must respond to the following query on the Duke application in 200 words or less:
Please tell us why you think Duke is a good fit for you. Are there any particular aspects of Duke's academic or extracurricular offerings that you find appealing?
Optional Essays
Additionally, Duke encourages students to respond in 250 words or less to one or both of the following short-essay questions:
Duke University seeks a talented, engaged student body that embodies the wide range of human experience; we believe that the diversity of our students makes our community stronger. If you'd like to share a perspective you bring or experiences you've had that would help us understand you better, perhaps a community you belong to or your family or cultural background, we encourage you to do so here. Real people are reading your application, and we want to do our best to understand and appreciate the real people applying to Duke. (250 words maximum)
Duke's commitment to diversity and inclusion includes sexual orientation, gender identity, and gender expression. If you would like to share with us more about your identity in these areas, you can do so here, or use any previous essay prompt you feel is appropriate. (250 words maximum)
Interviews
Interviews are another way for Duke to find out more about you and your thought process. Duke's class profile reveals that admissions are extremely competitive and that many applicants have impressive records in their academic work, extracurricular activities, and volunteer work.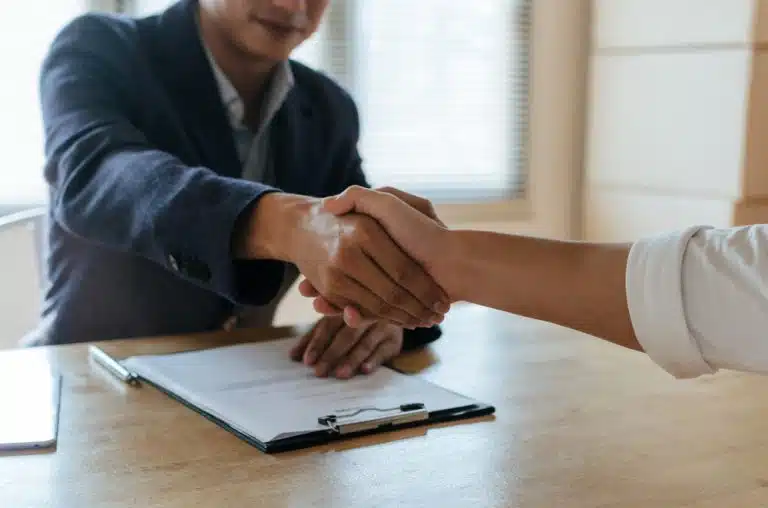 You should think about attending the Duke interview even though it is optional. You can't always be sure that your input will be taken seriously during the application process. You can express your interests, life experiences, and aspirations for the future in your own words by responding to these essay questions.
Duke interview can be frightening, remember that it is an opportunity to speak with a representative of the university. The interviewer will quiz you during the interview, but you are also free to ask questions of your own.
Admissions officers do not conduct interviews for Duke students on campus. Instead, they are conducted by a team of alumni volunteers, who come from more than 200 cities and regions around the world. Feel free to ask these alumni about life at Duke, both inside and outside of the classroom, as they have been in your exact position in the application process and can offer a wealth of insightful information.
What Is Duke's Acceptance Rate for Regular Admission?
This year, the most applicants have ever submitted over 50,000 applications for admission. A total of 3,085 applicants for the Class of 2026 have been invited, including the 855 Early Decision applicants who were accepted in December. Starting at 7 p.m. on Thursday, applicants received notifications.
This year, Duke received 50,02 applications for undergraduate admission, which is an increase of about 1% over the pool from the previous year and the largest year-to-year increase in the school's history.
The number of applicants for the Duke Regular Decision program increased from 44,133 to 45,941. A notice of acceptance will be sent to 2,120 students. To answer "what is Duke 's acceptance rate for regular admission?", admitted students exhibit 4.6% of the Regular Decision applicant pool.
The admission status of an additional 110 Early Decision applicants, whose decisions were postponed until March, will also be announced.
What Are the Odds of Getting Off the Waitlist?
Colleges include waitlist statistics in their annual Common Data Set reporting (CDS). For Fall 2020 admissions, Duke withheld the number of applicants who were given a spot on the waitlist but revealed the total number of applicants who were admitted to the university from the waitlist, which was 381.
In general, what are the odds of getting off the waitlist? Hundreds or even thousands of applicants are placed on waitlists by many colleges, but not all of them will accept a spot, sometimes expanding the applicant pool and increasing the likelihood of admission. According to NACAC, 20% of all applicants who chose to remain on waitlists were ultimately accepted. At selective colleges, the average was much lower; only 7% of applicants who applied for waitlist spots were accepted.
How Do You Increase Your Chances of Getting into Duke?
The overall acceptance rate at Duke for the Class of 2026 was around 6%, including the Early Action and the Duke Regular Decision admissions. They received a record-breaking 49,555 applications in the previous cycle, but only 5.8% of them were accepted, the lowest rate in school history.
Advice for Applying to Duke
You must be very clear about how eager you are to attend Duke and make your application stand out. How do you increase your chances of getting into Duke? You'll find some advice to help you get into Duke University below.
1. Be yourself and don't be afraid of it.
Being true to who you are will help you stand out from the thousands of other applicants Duke receives. There is no such thing as perfection, so don't try to change who you are to fit the mold that you believe Duke admissions representatives have for you.
Instead, concentrate on emphasizing the experiences, goals, and triumphs that have helped you become the person you are now and the person you hope to become in the future. In sections of the application that permit it, such as the Duke interviews or essays, don't be afraid to be open and show your personality.
2. Submitting your application earlier.
Beginning your application as early as possible is one of the simplest and arguably most crucial things you can do to increase your chances of being accepted to Duke. Keep from waiting until the last minute!
By starting and submitting your application early, you not only demonstrate to the admissions committee that you are serious and eager to join the Duke community, but you also give yourself the time to consider why Duke is the right university for you, what you can bring to the school, and what you hope to accomplish while you are there.
When writing your essays or speaking with an alumni representative in your interview, this kind of introspection will be useful and make you stand out from the competition.
Starting early will also give you time to collect all of the necessary materials for finishing the Duke application process, particularly when it comes to those materials, like recommendation letters, that take the longest to collect.
Remember to choose your recommenders well in advance of the deadline and to communicate with them about your interest in Duke as well as what is expected of them. By getting started early, you'll also have time to review your application to make sure it accurately reflects your personality, way of thinking, and goals for your time at Duke.
3. Consistency is the key.
While Duke's application process has a variety of components, it's crucial to keep in mind that they all work together to accomplish one goal: show the admissions committee who you are. For instance, your interview should expand on what you said in your essays since they are Duke's first impression of who you are and how you think outside of your academic background and references.
The same holds true for your extracurricular activities, transcripts, and letters of recommendation. It will be easier to present a more complete, consistent picture of yourself if you approach your application as a whole rather than as a collection of independent parts.
Whether you want to apply for early admission or choose the Duke regular decision program, planning early is one of the most important things to do if you want a higher chance to be admitted. To add, you can also join the Duke Summer Program to better your chances of being admitted to Duke while also preparing for your undergraduate study.
While crafting your application outline, AdmissionSight can assist you. As experts in college admissions, we can help you through the tough stages of planning and complying with your requirements. Feel free to set up an appointment today to book your initial consultation with AdmissionSight today.