How Does Duke's PH.d. Application Work?
What are the Ph.D. programs at Duke?
To begin your Duke Ph.D. application, let's go over what kind of doctoral programs Duke offers. Students have the opportunity to apply and are accepted directly to these departments or programs, but the Ph.D. can only be obtained by going through one of the participating departments that are specified.
Biological and Biomedical Sciences
Biochemistry
Biology
Biostatistics
Cell and Molecular Biology
Cell Biology
Cognitive Neuroscience*
Computational Biology and Bioinformatics
Developmental and Stem Cell Biology*
Ecology
Evolutionary Anthropology
Genetics and Genomics
Immunology
Integrated Toxicology and Environmental Health*
Medical Physics
Medical Scientist Training
Molecular Cancer Biology
Molecular Genetics and Microbiology
Neurobiology
Pathology
Pharmacology
Population Health Sciences
Humanities
Art, Art History and Visual Studies
Classical Studies
Computational Media, Arts & Cultures
English
German Studies (Carolina-Duke German Program)
Literature
Music
Philosophy
Religious Studies
Romance Studies
Physical Sciences and Engineering
Biomedical Engineering
Chemistry
Civil and Environmental Engineering
Computer Science
Earth and Climate Sciences
Electrical and Computer Engineering
Environment
Marine Science and Conservation
Materials Science and Engineering
Mathematics
Mechanical Engineering and Materials Science
Physics
Statistical Science
Social Sciences
Business Administration
Cultural Anthropology
Economics
Environmental Policy
History
Nursing
Political Science
Psychology and Neuroscience
Public Policy
Sociology
Who are eligible for Duke Ph.D. admissions?
So, who can apply to the Doctor of Philosophy program at Duke? All applicants are required to hold a bachelor's degree or a degree that is at least comparable to a US bachelor's degree from a school that is regionally approved.
If the degree was obtained from a school located outside of the United States, then the school in question needs to be approved by the appropriate educational authority in that nation (such as the ministry of education).
Candidates who did not earn a Bachelor of Arts degree from a four-year college or university that is regionally or nationally accredited should have their credentials evaluated by a third-party service such as WES or ECE (https://www.ece.org). These services can be found online. This examination will determine whether or not your degree is comparable to a US bachelor's degree that requires four years of study.
What are the application requirements for the Duke Ph.D. program?
In order to be considered for the Ph.D. program at Duke, what are the prerequisites? Make sure you prepare the following before you begin your Duke Ph.D. application journey:
Transcripts
You are required to upload one copy of the scanned unofficial transcript from each undergraduate and graduate institution from which you have graduated (or will graduate), studied for one semester or more, earned 12 or more hours of credit, or took classes that relate to your interests in graduate study as part of your online application.
Recommendation Letters and Cover Letters
In support of your admission to the Graduate School, you are required to provide three letters of recommendation (Applications for Graduate Liberal Studies require only two recommendation letters). Your recommenders are required to submit electronic versions of their letters of recommendation through the online recommendation system.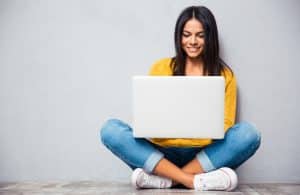 If the department to which you are applying specifically asks you to submit more than three references, then you should go ahead and do so. However, we strongly advise against doing so. It is possible that application reviewers will regard your file poorly if you submit an excessive quantity of recommendation letters. This will have the opposite effect of enhancing your chances of admission.
In the event that you are extended an offer of admission and choose to accept it, your recommenders may be contacted to confirm their authorship of the recommendation letters that were filed on your behalf.
Statement of Purpose
You are required to upload a statement of purpose as part of your application for the position that you are applying for online. The essay should be between one and two pages long and include only one space between each word. It should talk about the following briefly:
Your purposes and objectives in pursuing graduate study;
Your special interests and plans;
Your strengths and weaknesses in your chosen field;
Any research projects or any independent research in which you have actively participated and how they have influenced your career choice and desire to pursue graduate studies; and
Any particular reasons you may have for applying to Duke (e.g. you would like to work with a specific faculty member)
Resume
You must attach a resume or curriculum vitae (CV). This document ought to provide a synopsis of your educational background, academic accomplishments, employment history, and professional accomplishments. Additionally, it may include a list of abilities, publications, research experiences, and other credentials that highlight your readiness for graduate studies and help you stand out from other applicants.
GRE Scores
Applicants to programs that do not require the GRE might nonetheless send in their scores for the test if they believe that doing so will strengthen their application. If you opt to record your test scores based on your own self-reporting, then official test scores will become a necessary part of your application.
English Language Proficiency Test Scores (if English is not your first language)
If English is not your native tongue, you are required to provide scores from either the Test of English as a Foreign Language (TOEFL) or the academic modules of the International English Language Testing System (IELTS).
GPA
When evaluating applications, Duke does not utilize a specific grade point average threshold, but it may be helpful to look at the ranges and averages of grades received by applicants who were admitted in the most recent few years.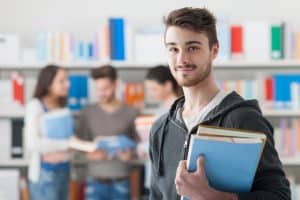 Supplemental Application Requirements
In some departments, applicants are required to provide writing samples in addition to other extra application materials.
Before beginning your Duke Ph.D. application, you should make sure that all of the necessary requirements have been met. This will help you have a competitive application.
What is the admission process for the Duke Ph.D. program?
What is the process involved in getting accepted into the Ph.D. program at Duke? Make sure to take note of the following as you begin your Duke Ph.D. application:
It is important to get a head start on any mandatory standardized testing to guarantee that your official scores are received in time for the application deadline.
When it comes to uploads, they only support the PDF file type. The maximum number of pages that can be uploaded into a document is 75 and supports files up to 5 gigabytes in size.
Check to see that your whole name, as it appears on your application, is included on all of the documents that are sent (e.g., GRE scores, letters of recommendation). Please bring to attention any different spellings of your name that could appear on the materials you have supplied.
Send in your application and all supporting documents online. Please refrain from sending any materials by mail unless specifically asked to do so.
Do not send any required application materials to the department to which you are applying unless the department expressly requests that you do so. This will help avoid any delays that may occur during the processing of your application.
Do not include any additional or extraneous documentation in your application, such as secondary school records, awards, diplomas, or recommendations that are not purely academic qualifications as outlined in the requirements. Your chances of admission can really be hindered by providing an excessive amount of information that is not required.
The office of graduate admissions does not make any changes to applications that have been submitted. Through your application site, you have the ability to upload an updated curriculum vitae that includes any recently received honors, appointments, or publications. You can add a file by logging in and using the button labeled "upload materials" that is located beneath your Application Checklist.
Applicants who already hold a doctoral degree or its equivalent are often ineligible for admission to Duke University in order to pursue a second doctorate degree there. Only in the event that the department or program can demonstrate that the proposed field of study is unrelated to the field in which the applicant earned their first Ph.D. and that the educational experience afforded by the proposed doctoral field is essential for the applicant's long-term research objectives, will the dean of The Graduate School consider making an exception to this rule.
How do you get a Ph.D. admission to Duke?
How exactly does one go about enrolling in the doctoral program at Duke? To help you with your application, here are some of the tips to guide you:
It is important that you don't fear being yourself.
Being true to who you are, rather than trying to be someone else, is the most effective method to differentiate yourself from the thousands of other candidates. Don't stress out about attempting to change who you are in order to fit the profile you think admissions officers at Duke want to see in applicants.
Instead, you should concentrate on highlighting the experiences, goals, and accomplishments that have made you who you are today and who you plan to be in the future. You should not be hesitant to show some vulnerability in the parts of the application that allow for it, such as the interviews or essays required by Duke.
Send in your application in a timely manner.
Beginning the application process sooner rather than later is one of the simplest and, possibly, most important things you can do to improve your chances of being accepted into Duke University. Don't put it off until the very last second.
You will be able to give yourself the required time to deliberate on why you are choosing to apply to Duke University, what you want to offer to the university, and what you intend to achieve while you are there if you start and submit your application early (which leads to a more detailed application).
It is possible to increase your chances of acceptance by submitting your application through early decision. At Duke, early decision candidates had acceptance rates that were more than three times greater than regular decision applicants. Having said that, this strategy will only be successful if your application is polished and flawless before it is submitted.
Be consistent.
All of the components of your application to Duke should ultimately demonstrate one thing, which is who you are and why you would be a good fit for the university.
For instance, your extracurricular activities and transcripts should complement the letters of recommendation that you submit. If you approach your application as a whole rather than as a collection of different parts, you will be able to present an image of yourself that is more vivid and consistent. Strive for coherence if you want to create a strong applicant profile.
It is important that the many parts of your application to Duke work cohesively together to provide an overall story about who you are and why you would be a wonderful addition to Duke's thriving community if accepted. Because the application process at Duke takes a lot of time, you should get started as soon as you possibly can. You are in a better position to succeed in the admissions process at Duke University now that you are aware of the requirements for entering the university.
Should you need any help, AdmissionSight got you covered. We have more than a decade of experience helping students get into the best colleges in the world despite the fierce competition for admission. Feel free to set up an appointment today to book your initial consultation.