Johns Hopkins Pre-College Programs
The Johns Hopkins pre-college programs are open to academically gifted high school students who are interested in gaining college-level knowledge in a fast-paced environment while also having the opportunity to interact with classmates who share similar interests.
Summer at Hopkins provides an unequaled opportunity to learn from world-renowned teachers at Johns Hopkins University and engage with academically-focused students from around the world. Students have a wide variety of options to choose from when it comes to Johns Hopkins pre-college programs in the fields of medicine, neuroscience, and psychology. These programs allow students to expand their knowledge, strengthen their college applications, and earn academic credit.
What do pre-college programs mean?
What do pre-college programs mean? High school students have the opportunity to pack their bags and get a taste of higher education through pre-college summer programs. These programs give students the chance to participate in higher education for a few weeks before they enter college. The length of these programs, which are similar to the Johns Hopkins pre-college program, can range anywhere from one week to seven weeks.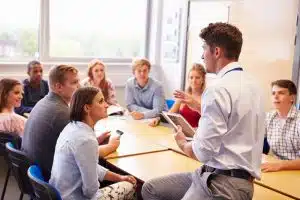 By taking part in a pre-college summer program, you will have the opportunity to sample college-level coursework, engage in campus community activities, investigate on-campus living options, and more generally visualize yourself as a student at the host institution.
The Johns Hopkins pre-college programs are, at their most fundamental level, educational experiences; yet, they provide students with a great deal more than that. High school students have the opportunity to experience college life, which typically includes living in dorms with other students.
In certain instances, they may even be able to earn college credit and meet new people who share their skills and interests, explore new levels of freedom (while still being supervised by staff), and develop new levels of confidence.
In addition, the admissions committees at Hopkins are pleased when they see prospective students spending their summers learning and following their interests. Not only does participation in Johns Hopkins pre-college programs reveal that a student is academically engaged, but it also demonstrates that the student is so concerned with a subject that they go beyond what is covered in the standard high school curriculum to learn more about it.
What are the pre-college programs at Johns Hopkins?
What are the pre-college programs at Johns Hopkins? Johns Hopkins University will offer three different two-week sessions, both online and on campus, during the summer of 2023. These sessions will run between the end of June and the beginning of August.
Students have the opportunity to participate in the Johns Hopkins pre-college programs in Baltimore, where they will have access to the extensive resources offered by Johns Hopkins University, including its libraries and other facilities, as well as extracurricular activities designed to help high school students relax and foster connections with their peers, teachers, and adult role models.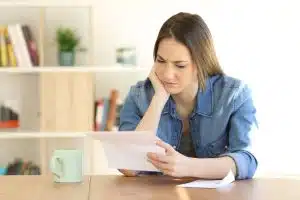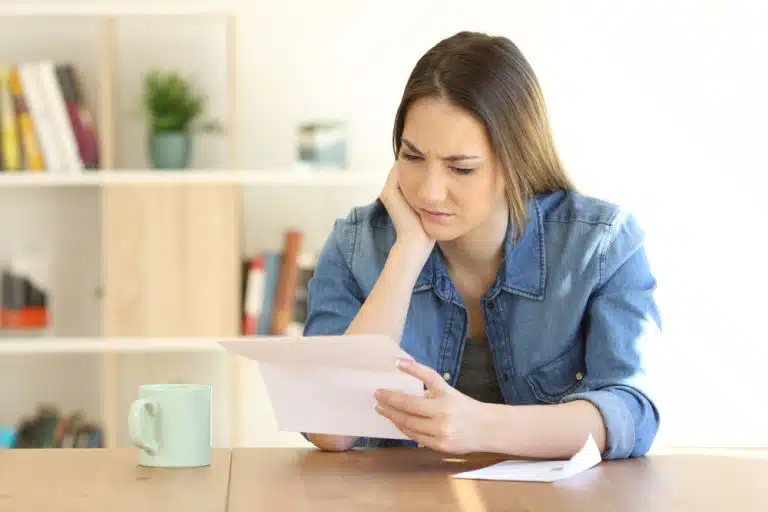 In addition, kids in high school can get their education online, where they can study at their own speed and from any location, interact with other students in a lively online community, and take part in a variety of fun online activities. Attendance at one, two, or all three of the sessions is encouraged for high school students.
Here are the following Johns Hopkins pre-college programs
On-Campus Programs
Students in high school have the opportunity to participate in college-level coursework taught by outstanding Johns Hopkins faculty members, with guest lectures delivered by leading academics and industry professionals.
A typical day for students consists of morning lectures conducted by instructors, followed by afternoon outings, presentations by guest speakers, and other exciting possibilities for socializing and furthering their studies.
The following is a list of some of the on-campus courses that high school students can select from within the online Johns Hopkins pre-college programs.
Exploring the Universe with Space Telescopes – AS.171.135
You will discover how astronomers examine things in space by utilizing a variety of lighting conditions, observatories, and instrumental approaches through a combination of in-class lectures and hands-on lab exercises.
You will also hear from active researchers about the major unanswered problems in astronomy and how we hope to answer those questions with space observatories such as Hubble and Webb.
On the basis of this information, you will collaborate with a small group to create your very own space telescope, which you will then display to the other students in the class. There is no expectation that you have any prior knowledge of astronomy, physics, or mathematics.
Medical School Intensive – AS.020.132
Participating in interactive lectures and laboratories is the best way to acquire the fundamental information and skills necessary for a career in the fields of surgery, internal medicine, pediatrics, emergency medicine, and biomedical science.
At one of the most prestigious educational establishments in the country, you and your fellow high school students, under the instruction and direction of professionals working in the medical area, will investigate new facets of this vitally important field.
Minds and Machines – AS.140.316
Are the mind and the brain one and the same thing? Is it possible that the mind (or the brain) is a computer? Is it possible for a computer to think, feel, or make morally questionable decisions? How has the use of computers altered our mental processes? This class takes a philosophical and historical approach to investigating such concerns.
Early research on AI, computationalism, connectionism, 4EA cognitive science, simulation theory, and Singularity are some of the topics covered in this course.
Introduction to Surgery – AS.020.134
Acquire a comprehensive knowledge of surgery by becoming familiar with its historical landmarks, surgical anatomy, pre-and post-operative patient care, subspecialties within the discipline, and surgical technology.
Complete daily modules, which may include content from lectures as well as activities that provide the opportunity to apply what you've learned about the subject matter. This program is intended to pique your interest in a wide variety of medical professions, from surgery and nursing to biomedical engineering, so that you might pursue those fields further.
Online Programs
Students can participate in the curriculum of the Summer Programs through the use of online offerings that are interactive and flexible in design. The self-paced program for high school students is almost always offered asynchronously; however, the student's instructor may schedule live interactions as well.
The curriculum for the students ought to emphasize these chances in addition to other significant program deadlines. In addition to that, it is anticipated students that will devote around 15 hours per week toward the completion of the program.
The following is a selection of the online courses that are available to high school students as part of the online Johns Hopkins pre-college programs.
Anatomy, Physiology, and Disease – AS.020.131
You are probably aware that having a solid grasp of physiology is an extremely valuable skill set for any aspiring medical professional, scientist, or other healthcare practitioner. Learn about the human body's traditional anatomy and physiology, covering topics such as the neurological, muscular, cardiopulmonary, renal, digestive, and immune systems, and gain an understanding of how each system contributes to either health or disease.
In addition to the work you do in the classroom, you will have the opportunity to participate in activities that require you to synthesize the information you have learned. The understanding of the fundamental physiological processes that you will acquire via participation in this program will be useful to you in the future if you plan to pursue studies in biomedicine or other scientific fields.
Applications of Chemistry in Medicine – AS.030.104
Learn about the tremendous contributions that chemistry, one of the oldest scientific disciplines, has made to a variety of fields, including health care, medicine, pharmaceutical sciences, materials and polymer science, and forensic chemistry.
For instance, doing chemical research and creating new compounds are both necessary steps in the manufacture of brand-new pharmaceuticals.
Additionally, chemistry is an essential component in the expansion and development of a variety of consumer-oriented sectors, including those dealing with pigments and paints, pharmaceuticals and cosmetics, as well as oil and natural gas. You will be concentrating on the applications of chemistry in the medical and pharmaceutical sciences during the course of this program.
Epidemics, Pandemics, and Outbreaks – AS.360.146
It is more important than ever before to have a deeper understanding of the evolution of outbreaks, epidemics, and pandemics in the midst of a global pandemic that has shifted the ways in which we move, work, and interact with others around the world.
This is because the pandemic has shifted the ways in which we move, work, and interact with others around the world. You will investigate a selection of infectious and non-infectious diseases that affect public health around the world, including COVID-19, Ebola, Zika, and HIV, as well as diabetes, cancer, cardiovascular disease, injuries, and mental health.
Investigate the extent to which these diseases are affecting people all around the world and the many approaches to disease prevention that are being pursued by international and national organizations. This program will encourage participation from a wide audience by utilizing a format that includes student presentations, as well as lectures, and group discussions.
Are pre-college programs worth it?
Are pre-college programs worth it? There are several reasons why Johns Hopkins University deserves its reputation. The first university in the United States to be dedicated to research has earned a stellar reputation for the quality of its academic programs in a wide variety of fields, including the sciences, international studies, and others.
In addition to providing an excellent education for students at the undergraduate and graduate levels, Johns Hopkins University also provides pre-college opportunities for high school students. Students have the opportunity to not only engage in authentic research and acquire practical experience across a variety of fields, but they may also investigate Baltimore's illustrious past by visiting historical sites such as Inner Harbor.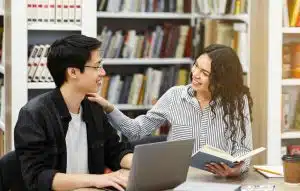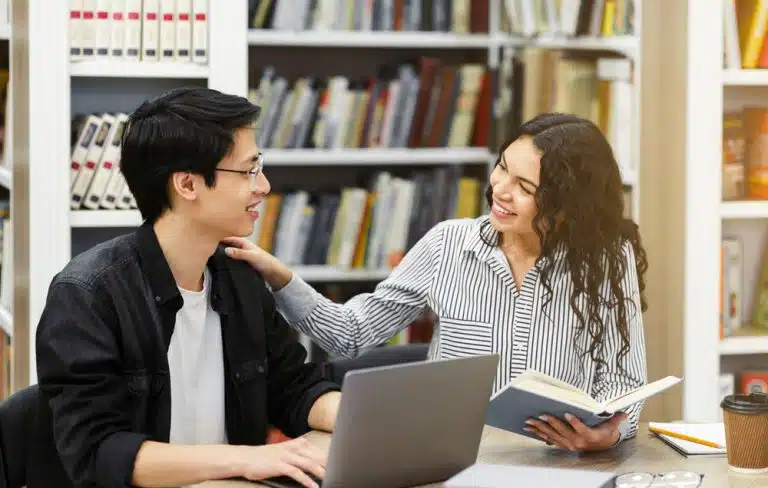 Students in high school who participate in Johns Hopkins pre-college programs enjoy a variety of advantages. They receive a taste of the campus as well as the atmosphere of college life when they take a class that is offered at a college or university.
They are also able to meet people who are already enrolled in college, which allows them to maybe form friendships with people their age before they start school. These experiences can help kids become more prepared for college, as well as make it easier for them to navigate the process of applying to colleges. Even in this day and age of widespread Covid infection, there are a great many reasons to enroll in Johns Hopkins pre-college programs.
Want to learn more about Johns Hopkins pre-college programs? You've come to the right place. At AdmissionSight, we have over 10 years of experience guiding students through the competitive admissions process.
AdmissionSight can help you put your best foot forward when applying to college. Contact us today for more information on our services.