Johns Hopkins Campus Life
Johns Hopkins draws students with a wide range of interests and backgrounds. There is probably a group for whatever interests you have, whether it be singing or kayaking, photography or robot construction, talking about world affairs, or playing Quidditch (yep, they have a team). There are more than 400 undergraduate student-run groups and organizations at Johns Hopkins since the university encourages students to start their own clubs. What a range of interests and activities at the Johns Hopkins campus life, right? Are you getting interested?
Johns Hopkins University's Campuses
Although Johns Hopkins University has its headquarters in Baltimore, its ten departments are dispersed across ten campuses on three continents.
They have four campuses in Baltimore: Homewood, where their schools of Arts and Sciences, Engineering, and Education are situated; East Baltimore, where their schools of Medicine, Nursing, and Public Health are situated; the Peabody campus, where the Peabody Institute, the country's oldest conservatory, is situated; and Harbor East, where the Carey Business School is situated on the waterfront.
Their School of Advanced International Studies has campuses in China and Italy in addition to Washington, D.C., which is about an hour south of Baltimore. And in nearby Laurel, Maryland, they have their Applied Physics Laboratory, the biggest university-affiliated research facility in the country.
Is there campus housing at Johns Hopkins?
Is there campus housing at Johns Hopkins? Living on campus is a necessary component of the Johns Hopkins campus life undergraduate experience; for the first two years, and often longer, nearly all Homewood campus-based undergraduates reside in residence halls.
Freshmen have two choices:
Classic residential halls with mostly doubles (your roommate and you) and a few singles, as well as communal bathrooms
Suite-style accommodations with private bathrooms, doubles, singles, or triples, with central heating and air conditioning (some also have small kitchenettes)
Others can find a variety of rental homes and apartments close to all four of the Baltimore campuses. The Off-Campus Housing Office at JHU, which posts ads for vacant properties, can be of assistance.
Meals for Students
One of the top campus food systems in the country is something Johns Hopkins takes great pride in. In fact, Daily Meal recently placed them at No. 6 on its list of the "Best Colleges for Food," praising their menu and dedication to social responsibility.
They offer kosher-compliant, trans-fat-free, nut-free, vegan, and vegetarian alternatives as part of their dining program. Favorites from the menu include hand-rolled sushi, house-smoked beef brisket, and fresh salads made with organic ingredients.
Johns Hopkins takes their obligations to their community very seriously. By September 2019, all of their Homewood eateries had stopped using plastic straws. They do this by using cage-free eggs, hormone-free milk, locally sourced produce, biodegradable paper products, and other sustainable ingredients.
Can culture and art at Johns Hopkins satisfy your desire?
Of course, there should be culture and arts when we say Johns Hopkins campus life. The arts are readily available to Johns Hopkins students on the campuses; they could be viewers, participants, and creators.
Can culture and art at Johns Hopkins satisfy your desire? Yes, they can. Whether you enjoy singing, dancing, acting, making your friends laugh, or playing an instrument in an ensemble—or if you just want to be delighted and educated by the skills of your fellow students.
The Peabody Institute, the country's first conservatory, is home to some of the most talented musicians in the world and hosts more than 50 public events annually, including orchestral and jazz concerts, operas and symphonic plays, Renaissance music, and incomprehensible modern renditions.
To perform at Hopkins, however, you do not need to be a music major; there are more than 30 student dance and a cappella groups, as well as the Hopkins Pep Band, which is a regular at football and lacrosse games. The Choral Society was the first student organization on campus, established by Woodrow Wilson in 1883. In addition, they have a jazz band, a wind ensemble, a gospel choir, and the esteemed Hopkins Symphony Orchestra.
If you prefer the stage, there are a few theater companies that present everything from Shakespeare to improv comedy. You may even enroll in a theater arts undergraduate minor to learn about acting, directing, and playwriting. And if you're feeling very daring, check out the Entertainers Club, which is ideal for people who enjoy yo-yoing, unicycling, and other forms of fire-juggling.
The Center for Visual Arts at Johns Hopkins offers students a studio setting to perfect their painting, drawing, cartooning, design, and photography talents. Visit one of the university's three museums, the nearby Baltimore Museum of Art (which is directly next to the Homewood campus), or one of the many other museums or galleries in the Baltimore area for inspiration.
Are there wellness programs at Johns Hopkins?
Are there wellness programs at Johns Hopkins? When it comes to wellness programs–as part of the Johns Hopkins campus life–the students at Johns Hopkins have access to a wide range of resources and services to safeguard their physical, mental, and emotional wellness.
Center for student health
Six days a week, the Student Health and Wellness Center on the Homewood campus is open to provide free health care for students. Primary care is provided by licensed medical experts who also offer immunizations, travel advice, routine gynecologic care, and treatment for injuries and illnesses.
Health insurance through JHU or another company offering comparable coverage is necessary for all students.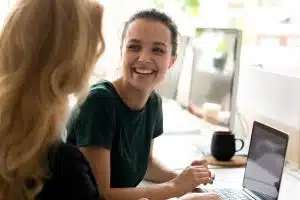 The Student Health and Wellness Center's division for health promotion, known as the Center for Health Education and Wellness (or CHEW for short), offers services and activities to students in order to promote a healthy JHU community.
Mental Wellness
Representatives from the Counseling Center are available for consultations, individual or group treatment, or psychiatric assessments since Johns Hopkins values your mental health just as much as your physical health. They offer free and confidential services.
Prevention and Response to Sexual Assault
The Sexual Assault HelpLine (410-516-7333) provides students with free, round-the-clock access to qualified, experienced counselors. If, in the event of a sexual attack or act of sexual violence, there are services and support options available that are clear, accessible, and unified on a website dedicated to sexual assault that was created in the summer of 2014.
Fitness
Johns Hopkins has an indoor track and pool, a 2,500 square-foot weight room and fitness facility, squash courts, and a climbing wall at their O'Connor Recreation Center.
What are the sports available at Johns Hopkins?
There is also the sports category when we talk about Johns Hopkins campus life. What are the sports available at Johns Hopkins? A total of 22 of the 24 varsity teams that Johns Hopkins fields play in the NCAA Division III. Men's and women's lacrosse are the other two, and they also play in Division I. They have seventeen programs that are affiliated with the Centennial Conference.
One of the most successful athletic programs in college sports is Hopkins men's lacrosse. Seven years after the establishment of the university, in 1883, they fielded their first men's lacrosse team. Since then, the Blue Jays have captured 44 national championships, including nine since men's lacrosse was added to the NCAA's list of sports.
Their men's lacrosse team joined Michigan, Ohio State, Penn State, Rutgers, and their bitter foe Maryland as the founding members of the Big Ten Conference for lacrosse, which started its inaugural season of competition in 2015. Prior to the 2017 season, the women's lacrosse team joined the Big Ten.
Many students participate in one or more of the university's ten intramural sports, which include 3-on-3 basketball, flag football, innertube water polo, and wallyball. These activities are offered in addition to varsity athletics. There are also about 40 club sports, including water polo, cricket, ultimate frisbee, ice hockey, badminton, Brazilian jiu jitsu, and—for aspiring wizards—Quidditch.
Is Johns Hopkins campus secure?
We can't forget security when the topic is Johns Hopkins campus life. Is Johns Hopkins campus secure? The university places importance on the security of its students. The Homewood campus and the surrounding areas are kept safe and secure by more than 200 campus police officers, security guards, and support employees.
On foot, on bikes, on Segways, and in security cars, officers monitor the campus. They receive specific instruction on issues such as racial and ethnic diversity, sexual harassment, hate crimes, AED/first aid, community policing, and crime prevention. They do not carry weapons.
On or around campus, there are 117 blue emergency call stations; hitting one will sound an alert and link you to the Homewood Communication Center, which is open around the clock. Additionally, 186 intelligent CCTV cameras on and around campus allow security personnel to keep an eye out for criminal behavior or other safety concerns.
Call: to speak with Campus Security or 911 if there is an emergency.
6-7777 (on-campus)
 410-516-7777 (off-campus)
Resources for sexual assault
Sexual Assault Helpline (410-516-7333): A private, 24-hour service run by experienced professionals at the Johns Hopkins University Counseling Center.
Resources for responding to and preventing sexual misconduct: Comprehensive, easily accessed information on sexual misconduct policies as well as services and assistance that are offered.
The Title IX coordinator at JHU can be reached at 410-516-8075. This office oversees the treatment of sexual misconduct accusations made by teachers, staff, and students.
Sexual Assault Resource Unit (410-516-7887): A Hopkins student-run peer counseling service that assists victims of sexual assault
Are there disability services at Johns Hopkins?
Are there disability services at Johns Hopkins? Yes, and the disability services at Johns Hopkins are committed to creating an inclusive and accommodating environment on its campuses and welcome students, teachers, staff, and visitors with disabilities.
They advise anyone considering applying to Johns Hopkins as an undergraduate who has a handicap to get in touch with the Office of Student Disability Services to arrange a face-to-face consultation. You'll be able to learn more about their institution, ask them questions, and assess how well they can accommodate your demands at this time.
As soon as you enroll, personnel from Student Disability Services can give you advice on services and accommodations, including note-taking, sign language interpreters, physical access, and assistive technology. They'll make sure you receive the assistance you need to succeed.
Equal opportunity statement from the university:
Johns Hopkins University is committed to equal opportunity for its faculty, staff, and students. To that end, the university does not discriminate on the basis of sex, gender, marital status, pregnancy, race, color, ethnicity, national origin, age, disability, religion, sexual orientation, gender identity or expression, veteran status, or any other legally protected characteristic.
How challenging is it to enter Hopkins?
1,586 new students were accepted by Johns Hopkins University today for the Class of 2026. The 821 early decision students who received admission offers in December and February are now joined by them.
More than 37,150 students from 7,774 high schools across the globe applied to Hopkins this year just to experience the  Johns Hopkins campus life. This includes 729 who were first-time applicants.
The accepted Class of 2026 is made up of citizens from 63 foreign nations as well as 48 US states, the District of Columbia, Puerto Rico, the US Virgin Islands, and Guam. 91% of high school students worked during the summers, on internships, or during the school year; 34% participated in student government, demonstrating their desire to influence change in their neighborhoods; and 20% will be the first members of their families to attend college.
In December 2021, Johns Hopkins released its Early Admission Round I results for the Class of 2026. The university reported that 520 applicants were accepted, with a 21% early decision acceptance rate. This coincidentally has the number of applicants who were accepted in the Class of 2025's Early Decision I round.
JHU's admission rate is incredibly low by any standard. Your individual odds of admittance, however, depend on your particular profile. If it is about the admission process, AdmissionSight can definitely help you!
How to raise your chances of being accepted by JHU?
Take the most difficult classes that are offered while maintaining a GPA of at least 3.9.
Students should aspire for a GPA that is at least as high as the 3.9 average of Johns Hopkins admitted students. Furthermore, if your high school is ranked, you ought to graduate among the top 10% of your class.
The Academic Index is used by selective universities like Johns Hopkins to weed out applicants. Your academic statistics, such as your GPA and test results, are combined in this metric.
Therefore, in order to be given serious consideration as a candidate, you must have excellent marks. But you should aim for more than simply straight As. You should also enroll in the most difficult courses you can find. No, you are not required to enroll in every single AP course, but you should, at the very least, finish the AP courses that fit your profile.
Aim for a 35 ACT or a 1550 SAT.
In that regard, your exam results—SAT 1500–1550 and ACT 34–35—should fall within JHU's middle 50% range. While being at the higher end of this range is preferable, anything within it is acceptable. Johns Hopkins superscores, which means they will only take into account the top portions of each test version. This implies that you can retake the SAT or ACT two to three times to raise your score.
AdmissionSight advises taking the test if you can safely do so in light of COVID-19 test-optional policies (students who submit scores are accepted at higher rates than those without). If your score is at or above the 25th percentile for admitted students at that school, we usually advise submitting it (this means a 1500 SAT and 34 ACT at Hopkins).
Develop one or two Tier 1-2 extracurriculars, at the very least.
Admission committees frequently employ a tier system to assess extracurricular activities at extremely selective institutions like Johns Hopkins.
Produce interesting essays.
Your essays help to paint a complete portrait of who you are. While grades, test results, and extracurricular activities show your academic aptitude and interests, essays and recommendations provide admissions examiners a glimpse into your character. Spend enough time writing the JHU supplement and your essay for the Common Application or Coalition Application.
Apply Early Decision.
It does give you a slight advantage over applicants who apply RD to Johns Hopkins if you apply Early Decision. With Early Decision, the university is guaranteed to only accept applicants who are likely to attend.
However, keep in mind that using this plan to apply has certain disadvantages. For starters, it's binding, so if you're accepted, you'll have to enroll at Johns Hopkins (except in the case of rare circumstances). Consequently, you must only apply to ED if Hopkins is really your top choice. Additionally, you won't be able to use and contrast financial assistance offers like you would if you submitted applications to other universities RD.
Are interviews required at Johns Hopkins?
Many students are interested in the Johns Hopkins interview when they check into how to get into Johns Hopkins. But there is no interview at Johns Hopkins.
The university recently stopped conducting interviews. In place of a Johns Hopkins interview, you can demonstrate your uniqueness in your recommendation letters and Johns Hopkins supplemental essays. These documents will be used by Johns Hopkins admission to assess your qualities as a candidate and member of the community.
Therefore, these materials should give your application life and allow your personality to shine through instead of the Johns Hopkins interview. This will make it easier for the admissions staff to envision you as a member of Johns Hopkins University's overall student body.
Your Johns Hopkins additional essays should improve your application narrative in place of a Johns Hopkins interview. This story explains who you are and what's important to you to the admissions committee.
How to apply to JHU?
The Johns Hopkins deadlines are listed below:
| | |
| --- | --- |
| Early Decision I | November 1 |
| Early Decision II | January 3 |
| Regular Decision | January 3 |
Here at AdmissionSight, we can help you with your application to Johns Hopkins University, and our experienced consultants can give you professional advice. Contact us today to learn about our committed service.