Notable Alumni at Duke
What is Duke University known for?
What is Duke University known for? Obviously, basketball. One of the most recent and prestigious research universities in the nation is Duke University. Contrary to universities established in the 1600s and 1700s, such as Harvard, Yale, and Princeton, Duke was founded in 1838 as Trinity College and did not change its name to Duke University until 1924.
The school is today regarded as one of the best in the South, if not the nation, for its competitive admissions process, outstanding academics, championship-level athletics, and global presence. Talking about being very competitive, so are the notable alumni at Duke, too.
Even though Duke consistently ranks among the top 15 institutions, it is frequently seen as a "safe target" school for applicants seeking admission to a more prestigious Ivy League institution. However, it is also said that Duke engages in yield protection, a process in which universities turn away or waitlist outstanding applicants who they anticipate will be admitted to more prestigious institutions.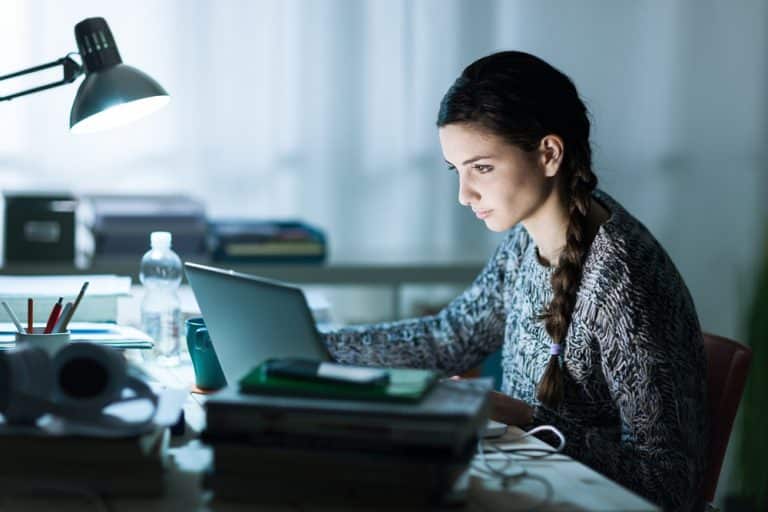 Despite this, it doesn't employ yield protection as strictly as institutions in a comparable situation, such as Washington University in St. Louis.
Duke does give special consideration to the 150-word essay that explains why it is a "safe target" institution. Additionally, it gives admissions interviews greater weight than other institutions—at Duke, they carry roughly 10% of the weight, compared to 3% to 4% at other colleges.
Is there anything special about Duke University?
Is there anything special about Duke University? If you ask AdmissionSight, the following are the answers. Its scholarly tenets support multidisciplinary research outside of the classroom. Due to this, Duke offers a stimulating environment for students to learn about anything from academics to athletics to the arts.
Academics
The Trinity College of Arts & Sciences and the Pratt School of Engineering are Duke's two undergraduate institutions. The Trinity College of Arts & Sciences enrolls about 80% of Duke's undergraduate students, while the remaining 20% are Pratt School of Engineering students.11
The Trinity College of Arts & Sciences serves as the foundation of a Duke education and is where all students take classes. Students gain skills that transfer to other academic disciplines and career paths through these courses, such as the ability to balance tradition and innovation, think critically, consider issues from various angles, analyze thoughtfully, and communicate effectively. This is one of the many reasons why notable alumni at Duke are very successful.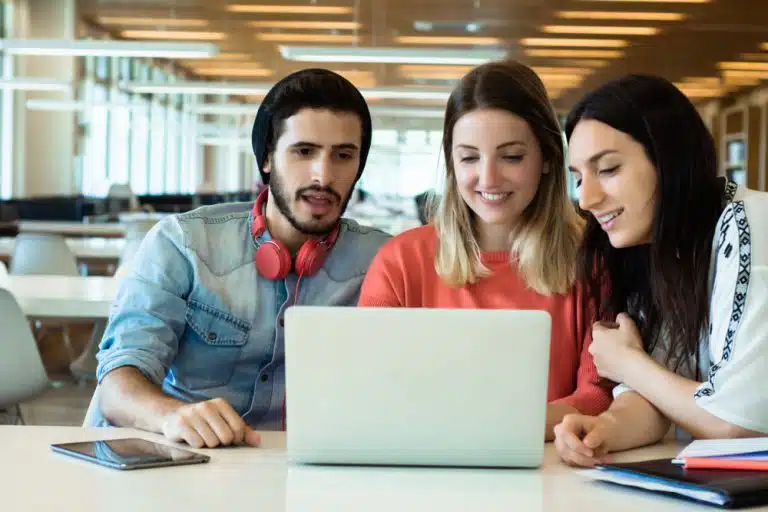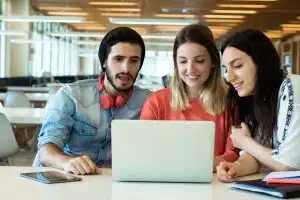 There are 53 majors, 52 minors, and 23 certifications available at Duke University. These majors span a wide range of interests, from African & African American Studies to Visual Arts. Double majors are chosen by 20% of Duke undergraduates; however, they are unusual between Trinity College of Arts & Sciences and the Pratt School of Engineering.
The 4+1 curriculum offered by the Pratt School of Engineering is a well-liked choice for undergrads. With the help of the 4+1 program, engineering students can earn both a bachelor's and a master's degree in as little as five years. The program is accessible for all of Pratt's master's degrees.
Duke's Program II is exclusive. Program II is not a normal major; rather, it is a customized degree path that enables students to investigate a particular field of research. Frequently, this field is one of interdisciplinary or developing knowledge that is not offered in current majors. Students collaborate with a committee to create coursework that leads to a bachelor's degree in either the arts or sciences.
Does Duke consider legacy?
Does Duke consider legacy? The fact that Duke is frequently listed among the universities under consideration by the children and grandchildren of alumni speaks much about Duke's uniqueness. Their tradition places a high priority on enduring family bonds. But with record numbers of candidates, Duke admittance is becoming more competitive, making the admissions process more difficult than ever.
Children and grandchildren of Duke alumni who are considering attending Duke for their undergraduate education are welcome to do so, and Duke Alumni Admissions (DAA) is happy to provide guidance and support.
All alumni's children and grandchildren who apply for undergraduate admission have a strong advocate in them. There is no need for the family to seek this because it is a part of the service they offer to all alumni families. Although DAA does not actively assess applications or decide who gets admitted, they do offer advice and information to applicants and their families during the admissions process.
All applicants seeking admission are subjected to a comprehensive evaluation by Duke. Although being affiliated with notable alumni at Duke does not guarantee admission, the institution does take into account alumni status when considering applicants since it appreciates having a strong connection to Duke and its traditions.
You'll probably get into Duke more easily if you have a legacy. Even if it merely delays the time the admissions office spends examining their application. Being a legacy alone does not ensure admission, though. The fact that not all legacy candidates will be admitted to Duke, or perhaps even the majority, is only a reflection of how competitive Duke has grown, particularly recently.
With a record low of 4.3% for the Class of 2025 and a most recent acceptance rate of 4.6% for the Class of 2026, the regular decision acceptance rate has been circling around 5%. This rate is quite competitive. Applying for Early Decision should be the first thing to think about.
The Class of 2026's acceptance percentage to Duke was 21%. For legacy candidates, ED is very beneficial. A total of 81.7% of legacy students applied for early decision to Duke compared to 54.4% of normal decision applicants for the Class of 2025.
You will benefit greatly from applying for ED, but it's crucial that your application always stands out. When it comes to the admission process, AdmissionSight can help you!
Who were the notable alumni at Duke?
Who were the notable alumni at Duke? The accomplishments of alumni serve as the best possible endorsement of the value of a Duke education. Duke alums hold powerful positions around the globe and are changing almost every industry and profession through their leadership, innovation, and service. Here are some of them. If you want the complete list, visit Duke's official website.
Leaders
Timothy Donald Cook, MBA'88; CEO, Apple
Chad Dickerson '93: CEO, Etsy
Amy Hood '94: CFO, Microsoft
Lesa Kennedy '83: CEO, International Speedway Corporation
Sean McManus '77: President, CBS Sports
Adam Silver '84: Commissioner, NBA
Melissa Bernstein '87: Cofounder, Melissa & Doug toys
Lisa Borders '79: President, WNBA
Martin Dempsey AM'84: Former chairman, U.S. Joint Chiefs of Staff
Heads of State
Richard Nixon JD'37: 37th president of the United States
Ricardo Lagos AM'63, PhD'66: President of Chile, 2000-2006
Champions
Ibtihaj Muhammad '07; Bronze medalist in fencing at the 2016 Olympics
Abby Johnston '13: Silver medalist in diving, 2012 Olympics
Nick McCrory '14: Bronze medalist in diving at the 2012 Olympics
Becca Ward '12: Won two medals in fencing at the 2008 Olympics
Alana Beard '04: Four-time WNBA All-Star
Grant Hill '94: Seven-time NBA All-Star. Turner Sports and NBA-TV broadcaster
Nancy Hogshead-Makar '86: Won three gold medals in swimming, at the 1984 Olympics
Influencers
Melinda French Gates '86, MBA'87; Cofounder, Bill & Melinda Gates Foundation
Neal Keny-Guyer '76: CEO, Mercy Corps
Shannon Huffman Polson '93: Former U.S. Army Apache Helicopter Pilot and Founder of the Grit Institute
David M. Rubenstein '70: Philanthropist and co-founder of The Carlyle Group
Mayassa al-Thani '05: Chairperson, Qatar Museums Authority, daughter of the Emir of Qatar
Elizabeth Dole '58: Former U.S. senator, cabinet member, and president of the American Red Cross
Sylvia Earle AM'56, PhD'66: Former chief scientist at National Oceanic and Atmospheric Association, Time magazine's first Hero for the Planet
Paul Farmer '82: Physician and cofounder of the global-health organization Partners in Health
Innovators
Kathryn Minshew '08: Founder of The Muse
Dylan Smith '08: Cofounder and CFO, Box.net
Luis von Ahn '00: Inventor of CAPTCHA Internet security system; MacArthur genius grant winner
Blake Wilson BSE'74: Duke professor who co-developed the cochlear implant; won the 2013 Lasker Award for clinical research
Ge Wang '00; Stanford University computer scientist, a pioneer in technology-aided music
Kimberly Blackwell '89: Duke professor and oncologist, a pioneer in breast-cancer research
Dr. William Kaelin Jr. '79, M.D.'83: Winner of the 2016 Lasker Prize for cancer research; 2019 Nobel Prize in Physiology or Medicine
Josh Kun '93: Cultural historian and winner of the 2016 MacArthur genius grant
Entertainers
Ken Jeong '90: Comedian, TV and film actor (The Ken Jeong Show, The Hangover, Knocked Up)
Retta Sirleaf '92; Comedian and actress on NBC's Parks and Recreation
Amy Gravitt '95: Executive vice president of comedy, HBO
Martin Kratt '89: Co-host of PBS children's show Wild Kratts
Charles Randolph-Wright '78: Director of Broadway musicals (Motown: The Musical)
Ryan White '04: Documentary filmmaker (Good Ol' Freda, The Case Against 8)
Robert Yeoman '73: Cinematographer (Drugstore Cowboy, The Royal Tenenbaums, Bridesmaids, The Grand Budapest Hotel)
Mike Posner '09: Singer/songwriter
Commentators
Nia-Malika Henderson '96: Senior political correspondent, CNN
JJ Ramberg '92: MSNBC host and anchor (Your Business)
Judy Woodruff '68; Co-anchor and managing editor of PBS NewsHour
Jay Bilas '86, JD'92: ESPN sports analyst
John Harwood '78: Chief Washington correspondent for CNBC, political writer for The New York Times
Dan Abrams '88: ABC News chief legal analyst and co-anchor of ABC's Nightline
What does Duke University look for in its applicants?
For students hoping to gain admission to an Ivy League institution, Duke is regarded as a "safe school." Students who dream of HYPSM aren't penalized for considering Duke a "safety school" like they are at institutions like WashU since it doesn't have the same level of yield protection as other prestigious colleges outside the Ivy League.
What does Duke University look for in its applicants? Even though Duke doesn't have the same level of yield protection as some of its competitors, the university still gives the "Why Duke?" essay special attention and gives interviews more weight than other colleges because it serves as a "safe school" for some of the best and brightest high school students in the country.
As the strongest Division I sports team at any top 15 colleges, Duke's basketball program enjoys a reputation that equals that of its academics, making it a popular choice for students who are interested in both academics and athletics. One of the most well-known and successful basketball teams in the nation is the Duke Blue Devils; they have won five national titles and played in 11 championship games, and the NBA is stacked with former Duke Blue Devils players. The notable alumni at Duke in the sports category really are awesome!
Acceptance Rate at Duke
Duke University is a highly esteemed institution with a low admittance rate, making it one of the most competitive institutions in the country, even though it is not a part of the Ivy League.
The Class of 2026 has a 6.2% acceptance rate, according to The Chronicle, an independent news source affiliated with Duke University.
Even though Duke is quite selective, you shouldn't worry if you've always wanted to be a Blue Devil.
Here are some pointers to increase your likelihood of getting accepted to Duke University:
Apply early decision
For the Class of 2026, Duke University accepted 4% more applicants through Early Decision than they did for the Class of 2025.
The Class of 2026's Regular Decision and Early Decision are as follows:
| | | | |
| --- | --- | --- | --- |
| Class of 2026 | Applications Received | Applicants Accepted | Acceptance Rate |
| Early Decision | 4,015 | 855 | 21.2% |
| Regular Decision | 45,941 | 2,120 | 4.6% |
Apply as soon as possible to enhance your chances of admission to Duke. If you apply by November 1st, your chances of being accepted will be significantly higher. Additionally, even if you submit an early application and are postponed, there is still a potential that you will be approved during the Regular Decision acceptance period.
Take rigorous classes.
It is crucial that you enroll in challenging classes throughout high school to better your chances of admission and get you ready for the level of effort Duke requires.
The weighted or unweighted average GPA for accepted students at Duke University is either 4.13 or 3.94, respectively.
The implication of this is that you must enroll in difficult classes that will give you a weighted GPA and earn "As" in them.
While achieving excellent results in difficult courses is not always easy, working with a private tutor can increase your chances of doing well in even the most challenging courses.
To plan your course schedule, speak with your guidance counselor as soon as possible. You should also meet with your teachers and tutor so that you may get the greatest grades you can in each of your subjects.
Achieve the highest percentile on the ACT and SAT
Duke is a test-optional school, but if you want to submit your best SAT or ACT results, they will still be taken into account.
AdmissionSight strongly advises including your scores in your application because it will make it appear more impressive and provide college admissions staff with another factor to take into account when evaluating your application.
This will, however, be more detrimental than beneficial if your SAT or ACT score is poor.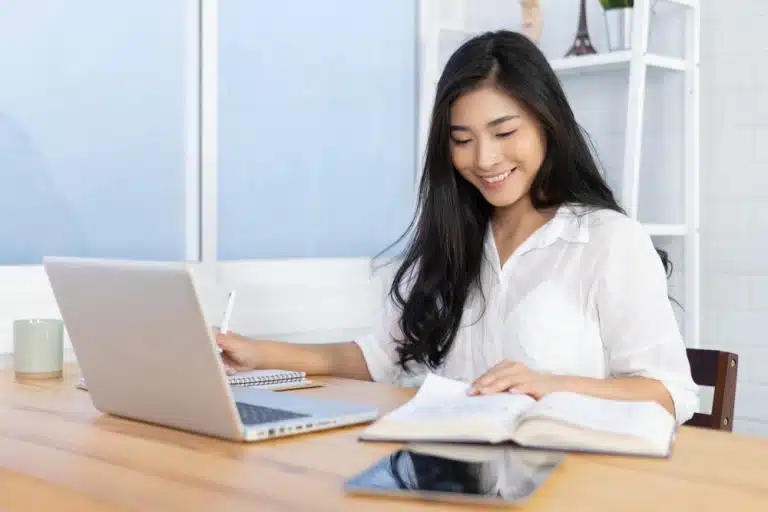 The 72% of accepted applicants who submitted scores to Duke University had an ACT score of 34 or higher or an SAT score of 1570 or higher.
Your chances of getting into Duke will be greatly increased if you impress the people who are reviewing your application by achieving a score that is higher than normal for classes with typical incoming freshmen.
Each alumnus is an extraordinary individual who entrusted their education to their chosen institution. If you're eager to enter Duke University, you should be dedicated to each step of its admission process. Your ideal life here as a student can become a reality with professional assistance from us, AdmissionSight. Contact us today, and we will help and guide you in strengthening your profile to increase your chances of admission.