Open Curriculum Colleges
When selecting a university to spend the next four years of your life, one of the first considerations you should make is how adaptable the coursework will be. Your educational and professional aspirations may be significantly influenced by the requirements. So you might wonder, what are some of the best open curriculum colleges in the country?
If you want to have a significant impact on the direction that your own educational journey takes, you should seriously consider enrolling in an institution that offers a flexible course of study. Open curriculum colleges provide an excellent chance for individuals who are self-motivated and wish to pave their own educational route in higher education.
Some of the open curriculum colleges may have a plan that could be the best option for you if you are a self-directed learner who desires the freedom to design your own timetable and mix subjects in a manner that is distinctive to you. Everything you need to know about open curriculum colleges, as well as the various contexts in which the word might be employed, is presented here.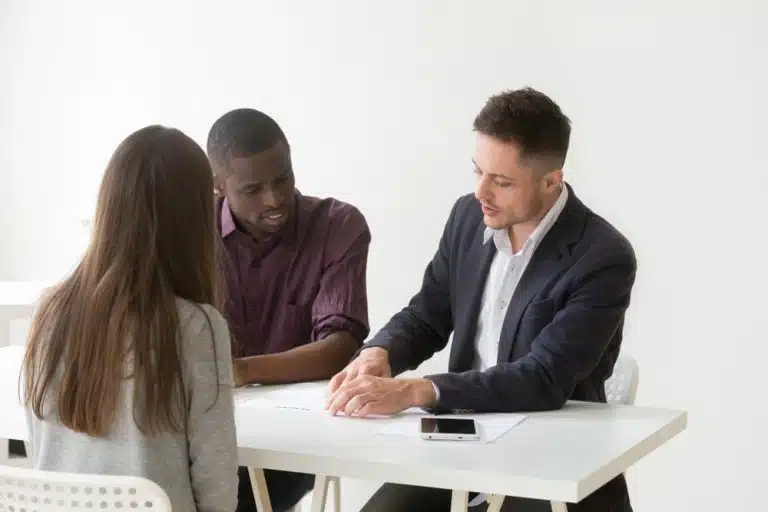 What exactly is meant by the term "open curriculum," and which schools give students the opportunity to choose? We will discover together some of the open curriculum colleges in the US.
What is an Open Curriculum?
So, what is an open curriculum? Students who attend schools with open curricula have the freedom to select their own courses and organize their own timetables. Some universities and colleges still insist that their students choose a concentration of study, although the way in which they fulfill this requirement varies from institution to institution. Students will be responsible for designing their own course loads with the assistance of academic counselors and teachers, rather than following a predetermined core curriculum of subjects.
In addition, rather than laying out a rigid schedule of classes for you to complete, your major will assist you in directing the focus of your own self-directed efforts. It will also be helpful in demonstrating what you studied to graduate schools and potential companies in the future.
You, along with your instructors and counselors, will decide how to best explain and defend the choices you've made regarding your academic pursuits. You and your lecturers can have a conversation about your objectives to decide whether or not a certain course will help you achieve those objectives.
If you want to attend law school after you graduate, you should discuss your plans with your instructors so that they may provide guidance regarding the courses that will make you a more desirable candidate for admission to law schools. After you have completed your studies, they will also assist you in finding employment in the field of marine biology. No matter what you want to accomplish, the instructors will support you and work with you to build a plan that will get you there.
The trade-off for this expanded liberty, however, is increased responsibility. Because you are developing your own academic plan, you will be responsible for putting all of the pieces in their proper places. Understanding how each of your classes relates to the others will be an essential element of your educational experience and will play a significant role in the process you go through. The completion of this process can be of tremendous assistance in ensuring that you obtain what you want out of your college experience. However, it comes with a significant duty, which you ought to be certain you are prepared to handle before you provide your word of approval to some of the open curriculum colleges.
Open Curriculum vs Core Curriculum
The difference between an open curriculum and vs core curriculum is that the core curriculum will often outline the courses that must be completed. In order to receive your degree, you will need to obtain all of these credits. That denotes that all first-year students are required to take the same foundational or "core" coursework. The term "general education" (GE) refers to the subjects that are often covered in core classes. Such as mathematics, the natural and social sciences, and several languages other than English.
No matter what your intended field of study or school of study is inside a college, you are required to take these classes. The reasoning for this is that studying several disciplines helps to shape a learner who is well-rounded in many different aspects. You might not be able to take general education classes if you have an open curriculum. In some instances, you do not need to follow a specific formula in order to choose how you will spend your credits.
That doesn't imply you don't pick a major or an area of concentration, though. But once you do, it's possible that you won't have to fulfill any of the fundamental conditions. Because it's possible that you won't need to attend these standard classes, you might have greater flexibility with your credit allocation. As a result, many students choose to earn two degrees so that they can go more deeply into both of their chosen fields.
What Colleges have an Open Curriculum?
Since we already have an idea of the nuances of some of the open-curriculum colleges, we will now learn what colleges have an open curriculum. The great majority of educational institutions in the United States of America have in place what are known as "core curriculums" and "distribution requirements," which outline the individual classes and/or broad subject areas that all undergraduate students are required to finish in order to graduate.
In many educational institutions, students are expected to follow a predetermined path through their required core classes, which may include subjects such as foreign language, the humanities, mathematics and science, the social sciences, and others. As a consequence of this, students frequently have a very limited number of open slots in their schedules for elective classes, and the majority of them are unable to double major without continuing their education for more than four years.
On the other hand, there are a few colleges and universities, most of which are of the liberal arts variety, that provide undergraduate students with an exceptionally high level of curricular flexibility or even an entirely open curriculum. We investigate open curriculum colleges whose first-year students have the greatest amount of control over the direction of their undergraduate education.
Brown University
Brown University is a private, four-year institution that offers 6,752 undergraduate students and is well-known for its rigorous research. The Rhode Island campus is home to 57 unique academic concentrations. Economics, computer science, applied mathematics, and biology are all viable options.
They have greater freedom to study what they desire, and they have the flexibility to discover what they love… Brown students construct a tailored plan of study because they are given the opportunity to do so.
The particular method utilized at Brown places a significant amount of responsibility and accountability on the shoulders of the students. Brown students act as the architect of their own education and are accountable for their own intellectual and creative growth. The majority of first-year students take classes in a wide variety of topics before committing to one of more than 80 academic specialties for more in-depth and concentrated study.
Amherst College
Amherst College is a private, four-year institution that focuses on the liberal arts and has a total of 1,855 undergraduate students. The institution has 36 different areas of study available for MA students. The subjects of economics, mathematics, and English are covered in some curricula.
The curriculum at Amherst College allows for both freedoms of choice and flexibility. It lauds initiative and hard work. Students accept the whole responsibility for their intellectual development, just as they will accept the duty to make significant life decisions in the future.
Many students decide to double major. They are able to pick two majors because there are no core prerequisites to meet, and they still have plenty of time to investigate other areas of study. They also have access to a wider variety of opportunities to further their education elsewhere.
Hamilton College
New York's Hamilton College is a private institution that offers four years of study and has 1,989 undergraduate students. It is a school of the liberal arts and provides 37 different areas of study within the liberal arts. The fields of economics, mathematics, political science, and language are all options.
Because Hamilton is one of the few colleges in the United States to have an open curriculum, you will have the freedom to choose courses that reflect your interests while still satisfying the expectation of the faculty that you study broadly across the liberal arts. This is because Hamilton is one of the few colleges in the United States to have an open curriculum.
University of Rochester
A Private institution, the University of Rochester has a total of 6,348 undergraduate students. The institution in New York provides access to 66 distinct areas of academic focus (and 12 libraries). A few of these include registered nursing, bio, economics, and music; these are just some of the options.
Undergraduate students in the Arts, Sciences, and Engineering departments at Rochester can design their own courses of study using the Rochester Curriculum. There are no standards for general education, and there is no typical "core" curriculum either.
Colorado College
Its curriculum, when combined with its distinctively interesting Block Plan format, produces a robust basis for locating one's passions and gaining an understanding of the wider world. You won't just dabble in it; you'll actually learn how to learn. During your four years at Colorado College, you will have a lot of freedom while also having plenty of opportunities to learn on your own under the watchful eye of faculty.
They are energized by the fact that there is not a single route to take, and it is reasonable to state that you will not experience boredom during any of your semesters at Colorado College.
Wesleyan University
Wesleyan University is a private institution in Connecticut that has 36 areas of study and caters to undergraduate students numbering 2,922. A few examples of majors are economics, English, area studies, and political science.
Students who take charge of their own education while working closely with highly involved faculty advisors develop habits of critical thinking that are characteristic of a liberal education. These habits include the ability to think independently, investigate questions from a variety of perspectives, and explore issues from a variety of angles. Wesleyan upholds the concept that student choice cultivates the will to explore freely and search for connections across courses, so fostering the intellectual thrill that can sustain liberal education as a lifelong pursuit.
Students are able to experience the surprise of unexpected ability in fields that are new to them and to make fruitful connections across subject areas that do not traditionally intersect when they are given the freedom to sample liberally from across the curriculum. This freedom allows students to experience both of these benefits.
Grinnell College
Grinnel College is a private institution that offers a total of 1,683 undergraduate places. There are thirty different areas of study available to students in the liberal arts at Iowa. Some of these fields include economics, political science, computer science, and biology.
Grinnell upholds the values of open-mindedness and unfettered inquiry in its academic community. The only obligatory course is the First Year Tutorial, which is taken by all students at the beginning of their studies.
Smith College
There are 2,496 undergraduate students and 49 different areas of study at the private liberal arts institution that is Smith. It is one of the largest women's institutions in the United States and is located in Massachusetts. This policy is solely applicable to graduate programs at the institution, even if the school does accept male students. Undergraduate degrees are offered in a variety of fields, including psychology, economics, biology, and languages.
As a first-year student, you are needed to finish at least one course that has a heavy emphasis on writing; however, there are no additional mandatory courses outside those that are specific to your major. In collaboration with a member of the faculty, you will develop an educational strategy that is tailored to your specific areas of interest.
Wake Forest University
The undergraduate enrollment at the four-year private institution Wake Forrest is 5,225 students. In North Carolina, there are thirty-five different areas of concentration available. Some of the programs include communication, economics, psychology, and finance.
A select group of high-achieving students at Wake Forest can make use of the school's open curriculum option. These students collaborate with faculty members to develop their own academic plans. A committee's blessing is required before moving forward with the plans. Students who choose this path do not need to worry about whether or not they will meet the fundamental prerequisites.
Is an Open Curriculum Right for You?
Is an open curriculum right for you? Although not all students are good candidates for open curricula, those who are motivated to learn on their own and like having options may thrive in such an environment. In general, it provides a fairly well-rounded education that is heavily rooted in the liberal arts. And it's one that you can shape to fit the things you're really excited to find out about.
Topics in the liberal arts frequently revolve around significant concepts, motifs, and events in addition to arts and culture. You also spend a lot of time reading and writing. And this may help you develop your thinking skills, as well as your ability to solve problems and communicate effectively.
In contrast, a core curriculum offers more structure to an educational program. You will often need to register for general education classes in addition to those in your major and specialization. If you want to plan out your trips in advance, this route might be the right one for you. Or, if you want to focus your attention on a single technical domain and acquire knowledge about it from a variety of perspectives. Moreover, an open curriculum:
Still requires academic direction
Open curriculum colleges also typically put significant resources into academic advising. Their administration and teaching staff do not want their graduates to have a "degree in nothing," and neither do the students.
Pre-requisites still drive course selection
Faculty members at colleges that provide an Open Curriculum for courses above the introductory level continue to have the final say over which students are allowed to participate in their classes and which must be turned away.
A "shorter ride" through college is rare, and quite possibly non-existent
Students who join college having already completed college-level coursework during their time in high school may be eligible for advanced placement or transfer credit for the coursework they completed in high school, depending on the regulations and practices of the college. When a student earns advanced placement, it indicates that they are capable of skipping the introductory course and moving directly into a more advanced one.
It requires more explanation when seeking employment in a more traditional corporate setting
These types of employers are more accustomed to looking for candidates to fill internships or entry-level professional positions who have completed particular coursework and/or degrees. The decision of a student to create their own degree program can make for a very intriguing and, at times, fruitful dialogue with a prospective employer.
However, this student will need to put in significantly more effort in order to persuade a human resources professional, who spends only a few seconds on each student's resume, to approve the interview request. When larger firms continue to automate their search processes, it becomes increasingly difficult for "interesting people" to be brought to the attention of hiring managers.
If you need help putting the finishing touches on your college applications,  at AdmissionSight, we have over 10 years of experience guiding students through the competitive admissions process
AdmissionSight can help you put your best foot forward when applying to college this fall. Contact us today for more information on our services.