Brown Interview
How Do You Get An Interview With Brown?
How do you get an interview with Brown? Brown has discontinued the Alumni Interview Program starting on the 2020–2021 admissions cycle because of challenges brought on by the pandemic and access issues from prior years' Brown interview processes.
To make up for this, Brown University will conduct several webinars throughout the college application process, providing plenty of chances to attend and speak with Brown alums. Like the interview, your application's chances will not be impacted by your presence at a webinar demonstrating interest.
Brown Admissions encourages students to provide an optional video portfolio demonstrating their voice and personality in place of an interview. The video is not being judged for its production value or editing because there is no clear prompt. Rather, it's intended to offer some insight into your hobbies and personality, just like an alumni interview would.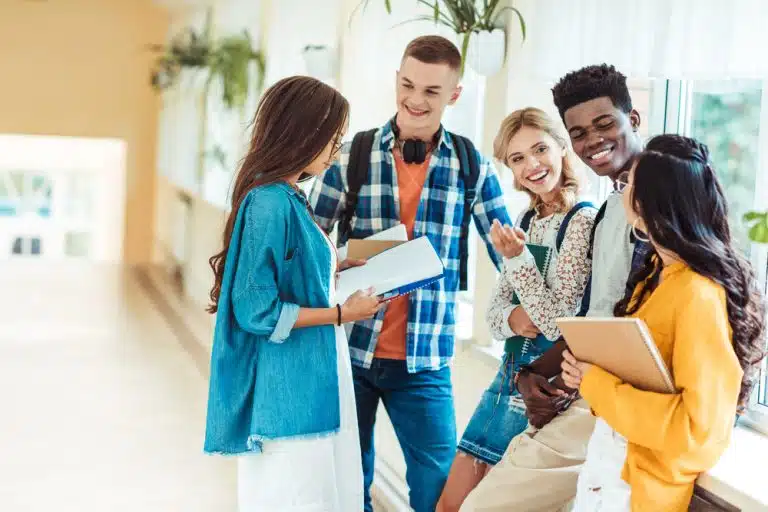 This video will provide the admissions officers with a deeper understanding of who you are, including interests, accomplishments, and hobbies that might not have been included in your application. Additionally, you can discuss the events and things that have molded who you are as a person by describing your hometown or a particular work of art.
The freeform video introduction is a great asset that can help you get accepted to Brown University. However, bear in mind the following guidelines:
Your video must be no longer than two minutes.
You must submit your video before the Early Decision due on November 4 or the Regular Decision deadline on January 10.
Upload your video file immediately using the link provided on the sidebar after logging into your applicant portal to submit it.
The admissions team is not requiring any specific topics or formats in your video. This is your chance to be creative.
What Are the Questions To Expect In A Brown Interview?
If you look up what are the questions to expect in a Brown interview, it would be challenging now since admissions interviews are not conducted anymore. However, here is a list for you to become acquainted with the kind of queries Brown is seeking while getting to know its applicants. By doing this, you can gather insightful answers to learn more about the school, which can help you prepare your video introduction and draft your essays.
Why Brown University?
Consider this question as a chance to show that you have done your study. Remember that Brown University is a private Ivy League institution with a distinguished reputation and a sizable alumni network.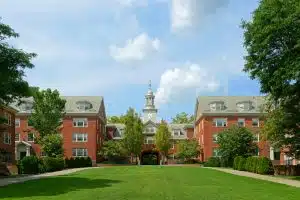 Use this background knowledge as a starting point, but be sure to add some personal touches by noting some of the Brown courses you're interested in attending and emphasizing certain particular features that make it the best option for you. If you got the opportunity to visit a college campus as part of your visits, describe any features of the campus or community that particularly stuck out to you.
Tell Me the Most Interesting Fact About You.
This type of open-ended question can be tricky, so planning your best answer requires knowledge of how to pass the Brown interview. Even if it's not the most interesting fact, be sure to emphasize an appealing side of you that you think the admissions office should know.
What Do You Consider to Be Brown University's Best Aspect?
Another opportunity to prove to the admissions committee that you have done your homework and are an authority on Brown University. Select an attribute that ties to your hobbies and interests to emphasize. Brown, for instance, has a renowned arts program. That can be something to mention if you have always been active in the arts.
What Contributions Can You Make to the Brown Community of Students and Teachers?
Your interviewer will be attempting to gain a clear understanding of the kind of influence you will have on campus during the Brown admissions interview, which is why they may ask this question. This is an excellent chance to highlight your commitment to volunteer work in the community or to discuss previous leadership positions you've held.
What Activities Do You Enjoy Outside of School?
Students must have developed hobbies in addition to having acceptable marks to get admitted. What sort of extracurricular activities do universities value, then? Admissions officials will endorse candidates who have consistently pursued their interests over time and who show a commitment to doing so.
What Is Brown's Best Quality?
There is no one correct response due to the breadth of what Brown University has to offer. Instead, consider what, whether it be a research opportunity or a specific professor whose work you like, you believe you'll appreciate most about Brown. Then, work on developing a response that is based on the information or opportunity that truly excites you.
Why Did You Pick This University Over Others?
Use this question to explain precisely how Brown differs from other universities you have considered. You will need to conduct your homework to ensure you can identify particular reasons why you want to attend Brown as many universities have large campuses and a close-knit atmosphere.
What Is the Most Innovative Idea You Have Applied At Work Or School?
The Brown admissions interview has several goals, including learning more about your thought process and imagining the contribution you could make on campus. Spend some time thinking about your academic accomplishments so that you are ready to respond to this question.
Keep in mind that creativity, not academic achievement, is the focus here. Did you solve a difficult philosophical problem or make a significant finding in an experiment? Examine your past experiences, and be prepared to explain how you put your creative idea into practice.
Where Do You See Yourself In Ten Years?
Predicting where you'll be in the future, much less in ten years, can be difficult. Thankfully, your interviewer doesn't anticipate you to explain a detailed plan outlining every career move you desire to take. Instead, they simply want to understand your career aspirations and how you intend to use your Brown degree to further these ambitions.
How Would You Describe Your Personality?
Admissions personnel want to know who you are as a person in addition to your academic achievements, which are perhaps the most important factors in the admissions process. They are interested in how you might get along with a roommate and any on-campus organizations you might like to join. Use this query to help them understand who you are better.
How Would You Describe Yourself in one Word?
Take care when answering this query. Don't reveal anything that could actually harm your reputation, and stay away from providing any private information that makes you uncomfortable. Instead, take advantage of the occasion to highlight something about yourself that you're proud of or passionate about but haven't had a chance to share elsewhere on your college application.
How Do You Think You'll Fit into Brown Culture?
One of the most challenging interview questions for Brown University might be this one. You must now demonstrate your depth of knowledge of the institution and discuss how your own development and growth relate to Brown's culture.
Which Course, If Any, Would You Add To Your Program If You Had The Chance To?
Taking a look at Brown concentrations is one approach to getting the answer to this query. Look over the different classes and descriptions to see what catches your attention. Therefore, you can be prepared to describe a course that isn't already provided when your interviewer asks you this question. Make sure your choice aligns with your other hobbies and is something you are interested in.
Do You Have Any Questions at All?
You should always respond affirmatively when your interviewer asks whether you have any questions. By coming up with your own inquiries, you show that you are interested in the interview and want to learn more about Brown. Before your talk, make a list of 5–10 good questions so that you will be prepared for them. This will save you from having to come up with ideas now. Examples include: What's one thing you think many new freshmen don't know about Brown? How would you describe Brown's culture?
What Kind Of Students Does Brown Look For?
Getting ready for each step of the application process is crucial. Before you begin, you must understand precisely what Brown University is seeking while assessing application profiles.
So, what kind of students does Brown look for? In the end, the school is looking for learners who are inquisitive, ambitious, and eager to have a positive impact on the world. When reviewing applications, admissions staff consider a variety of factors, such as class rank, GPA, the difficulty of your high school report, test scores, application essays, letters of reference, and, more recently, the video introduction.
The rigor of the high school curriculum, GPA, and class rank are given priority by Brown University since they are thought to be crucial in the admissions process. Standardized test results are also viewed as being less significant. Bring your A-game to whatever interactions you have with Brown University even though the video introduction is informative rather than evaluative.
Does the Brown Alumni Interview Matter?
Does the Brown alumni interview matter? Brown has stopped offering its former alumni interviewing program in recent years and now asks applicants to submit a two-minute video introduction as an additional part of their application. This strategy, according to Brown, ensures equity across its candidate pool and gives applicants the chance to speak to the Office of College Admission in their own words.
Now, Brown doesn't track demonstrated interest, as opposed to Brown interviews' purpose which is to try to show the interviewers and admissions officers that you are interested in attending the university. Moreover, the interviews were put to a halt and Brown offered an option to send a video introduction. However, one of the pros of having Brown interviews is the chance to speak with someone who has previously attended the school. It is a great approach to determine your personal fit and desire for the college. It is also a fantastic chance to impress your admissions officers because your interviewer will submit a brief interview report on your behalf.
How Do I Prepare For A Brown Interview?
Before reading this article, you might have thought of "How do I prepare for a Brown Interview?" As a recap, at Brown University, prospective undergraduate candidates have no option to participate in an interview, unlike at several other institutions. However, if they want the Board of Admission to know more about them, every applicant has the option to submit a video introduction and an alumni interview along with their application. Both are completely up to you.
An excellent option to offer details in addition to those in your application is through the video introduction. You can be imaginative and contribute anything you wish to share because there is no set theme or format. If you choose to submit a video interview, you should plan and include something noteworthy that will set you apart from the competition.
Tips for Video Introduction
 Say your name and the location of your high school in the opening of your video; the rest is up to you.
Video production and filmmaking quality will not be judged. To make sure you are satisfied with the outcome, check the lighting, and listen to the audio after recording. Even though the video quality does not need to be high-definition, there are still some dos and don'ts to bear in mind while you record your video introduction. Make sure you take the following into account:
Location: You can record indoors or outdoors as long as there are no obstructions in the background. For instance, you might wish to refrain from recording in a space with a lot of background noise. This can divert their attention away from what you have to say in the end.
Framing: As stated previously, make sure to video in landscape orientation with your face in the middle of the frame. Support your phone on a table or tripod if you plan to record something with it. Holding it up in selfie mode might be distracting and unprofessional. Avoid doing this.
Lighting: Ensure that your video's lighting enables viewers to properly see your face. Avoid recording at night or in locations where the light source is behind you, especially if you are outside. The ideal position for your light source is in front of you.
Sound: Lastly, check that the location where you're recording can hear your voice. Avoid recording in naturally loud places, such as crowded cafes and main streets, even though some background noise may occasionally be unavoidable.
 Keep it brief—no more than two minutes—and keep it basic.
Dress comfortably but make sure it's appropriate for a shoot for an admission requirement.
Prepare for things you want to say and but avoid creating a script for your video. Write an outline and practice a few times before recording to ensure that you cover all you want to without seeming robotic.
In the past, Brown interviews with alumni volunteers have been provided as a way for prospective students to learn more about the university and share their own stories. Now, you can take part in the video introduction even though this optional portion of the application. Since the video introduction is just one of the components of your application. You must also comply with several Brown undergraduate requirements and it could get overwhelming. AdmissionSight is here to assist you in your Brown admissions journey. Book an initial consultation with AdmissionSight today to learn more about what we could offer.