Columbia Deadlines
What are the current Columbia deadlines for admission? The admissions process at Columbia University is exceedingly competitive, with just 6.7% of applicants being accepted. The University received 40,203 applications for enrollment during the most recent academic year and ultimately enrolled 2,214 students hailing from 152 different nations.
Applications for first-year study at Columbia College and Columbia Engineering are accepted by prospective students who intend to attend either institution full-time. The staff in charge of admissions at Columbia University conducts a comprehensive and careful evaluation of each application in order to gain an understanding of what each applicant may bring to the undergraduate community at Columbia.
The objective of the admissions process at Columbia is to select those candidates who, in the opinion of the university, will benefit the most from their time there and throughout the rest of their lives.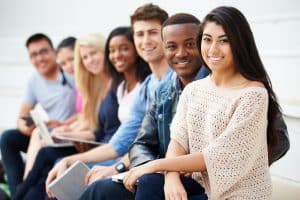 If Columbia is your top-choice university and you are willing to make a legally binding promise to attend the university if you are accepted, Columbia strongly recommends that you think about submitting an Early Decision application.
Before November 1 of the Columbia deadlines, submit both a first-year application and a signed Early Decision agreement to be considered for the scholarship. In addition, make sure that all standardized tests are finished by the November test date if they apply.
The Early Decision agreement needs to be filled out on the Common Application website by applicants who are submitting the Common Application. After submitting their applications on Columbia deadlines, applicants for Coalition and QuestBridge will be able to view the Early Decision agreement on the applicant status page for their respective programs.
Students who have additionally submitted an application for financial assistance on Columbia deadlines will be provided with an anticipated financial aid package when they are accepted into the program. No matter which of our two admissions programs the student chooses, Early Decision or Regular Decision, they will have access to the same amount of financial aid.
You are required to withdraw all other applications and accept our offer of admission if you are accepted into the program. Only students who, after consulting with Financial Aid and Educational Financing, claim financial reasons for not attending will be freed from the Early Decision agreement. The release will only be granted to those students who cite financial reasons for not attending.
If Columbia extends an offer of admission to you through its Early Decision program, the university anticipates that you will continue to demonstrate a high level of academic achievement for the duration of your senior year by taking a challenging course load. Any changes to required or recommended coursework that will take place after admission must first receive prior approval from the Columbia Undergraduate Admissions office.
As Columbia will continue to evaluate your academic achievement through the end of your senior year, you will be required to submit both the Mid-Year School Report as well as a final transcript at some point.
As part of Columbia deadlines, you will be notified by April 1 of the ultimate decision on your candidacy, which will be made in conjunction with the Regular Decision applicant pool if the Early Decision plan decides to defer your application. Deferred candidates who wish to apply to Columbia are strongly encouraged to send an updated transcript and a list of any major new accomplishments during the winter.
However, if you apply under the Early Decision process and are rejected, you are required to give careful consideration to the alternative college options available to you. You are not permitted to submit another application to Columbia for that academic year, whether it be to Columbia College, Columbia Engineering, or the School of General Studies. Below is a detailed view of the application timeline.
November 1
The end of the application period for Early Decision
The cutoff time for applications to the QuestBridge National College Match
November 15
The end of the application period for financial aid with Early Decision
Mid-December
The admissions and financial aid decisions for Early Decision candidates have been made available online.
January 1
The cutoff time for applications using the Regular Decision process
Early January
The deadline for responses to the Early Decision
February 15
The last day to submit an application for financial aid using the Regular Decision process
Early April
Candidates who submitted their applications through the Regular Decision process will be able to view admissions and financial aid decisions online.
May 2
Regular Decision response deadline
May 15
Enrollment deferral request deadline
Late June
Deadline for submitting the final transcript for incoming students,
In addition, Columbia is aware that students who have been personally impacted by natural disasters, community disturbances, or other exceptional circumstances may have difficulties completing their applications in a timely manner. As a result, these students are encouraged to email Columbia if they anticipate that their application will be received after the deadline.
When does Columbia Release Decisions?
When does Columbia release decisions? Even though Columbia does not provide you a specific date for when you should hear about your application, they do give you date ranges in which you should anticipate hearing an answer.
If you are interested in applying to Columbia through the Early Decision program, your application must be received by the university on or before November 1. Midway during the month of December, you will be notified of the admissions committee's decision.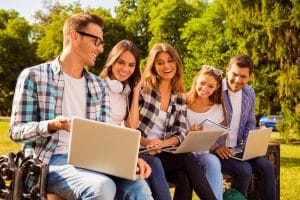 If you are applying under the Regular Decision process, your submission is due on or before January 1st. On Ivy League Decision Day, which occurs somewhere in early April, a decision about your acceptance will be rendered.
Students who are interested in transferring to Columbia must submit their applications by March 1 to meet the deadline. At the beginning of June, an online announcement will be made on your admissions choice. Deferral from the Columbia Early Decision program may be discouraging, but it does not necessarily imply that you have been eliminated from consideration.
Your application will be assessed along with the applications of the other students who submitted them for the Regular Decision round, and a final admissions decision will be communicated to you by the beginning of April. The schedules shown below are the ones that are adhered to for the various admissions programs:
Admission decisions for first-year applicants who submit their applications under the Early Decision program are normally available on or before the 15th of December.
Admission decisions for first-year applicants who submit their applications through the Regular Decision process are normally available on or about April 15th.
Generally speaking, admissions decisions for transfer applicants will be made accessible by the end of May or before.
Candidates for the Combined Plan Program can find out the results of their admissions decisions in the spring.
Because this is a rolling admissions program, candidates for the Visiting Student Program can expect to hear about their admissions status between four and six weeks after submitting their complete applications.
Does Columbia require SAT 2022?
Does Columbia require SAT 2022? According to an announcement that was published on the Columbia Undergraduate Admissions website, the test-optional admissions policy that Columbia University has in place for candidates to Columbia College and Columbia Engineering has been extended through the Class of 2026. This decision was reportedly taken "in reaction to persistent delays to standardized testing availability owing to the COVID-19 outbreak," as stated by the Office of Admissions.
Because of the widespread cancellation of standardized tests like the SAT and ACT as a result of the COVID-19 pandemic, the University made the decision to implement a test-optional policy for first-year applicants during the admissions cycle for the academic year 2020-2021 in late May of 2020. The rationale behind this decision was given as the widespread cancellation of standardized tests.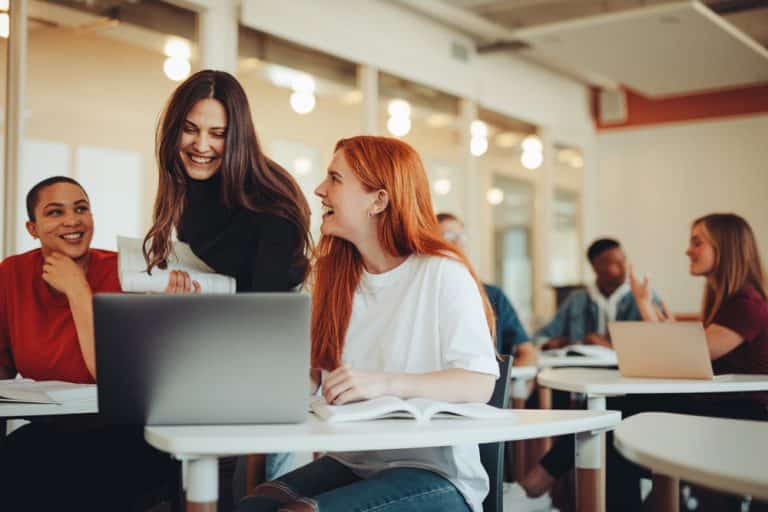 Applicants whose plans to take the test had to be scrapped because of the pandemic will be able to submit their applications even if they do not have test scores. Applicants who already have test scores will have the option of submitting them, but it is strongly recommended that they do so. The revised policy will go into effect on October 1.
Columbia University has announced that they will continue to accept self-reported scores and official scores upon enrollment, but that the university will be test-optional for an additional year in order to accommodate students who experienced difficulty during the COVID-19 pandemic. This decision was made in recognition of the fact that some students may not be able to take the test more than once.
The student's grade point averages, their high school academic accomplishments, and the criteria for successful high school education will continue to serve as the primary indicators of student achievement even if they choose not to submit a test. Transfer students attending Columbia will still be expected to provide their test scores, assuming they have taken any exams. The university will act in accordance with the recommendations made by the Ivy League, but it has not yet decided what kinds of tests student-athletes are required to take.
What GPA is required for Columbia?
What GPA is required for Columbia? There are many colleges that need a minimum GPA, but in most cases this is merely the bare minimum that must be met in order to submit an application without it being immediately rejected.
The grade point average that truly matters is the minimum GPA required to have a chance of getting into the school. In order to determine this, we look at the overall average grade point average of the school's current student body.
The minimum GPA required to get into Columbia University is normally approximately 4.12. This figure represents the average grade point average of successful applicants who were granted admission to Columbia University.
Columbia University does not expressly announce this number; yet, it is the case. You will need to maintain exceptionally high grades throughout your academic career in order to be admitted to Columbia University; however, you can rest assured that the vast majority of students there had grade point averages in the A range.
Over ninety-five percent of admitted students who submitted data in 2019 reported that they were in the top ten percent of their high school graduating class.
Having said that, Ivy League schools such as Columbia University don't often have a set minimum GPA requirement because it can shift depending on the subject you want to study and how well you do overall in your application. Even if a candidate's GPA is lower than 4.12, there is still a chance that they will be accepted into Columbia University as long as their application demonstrates that they have outstanding achievements in areas such as extracurricular activities, athletics, high scores on standardized tests, or other noteworthy accomplishments that set them apart from other applicants.
What SAT score is required for Columbia?
What SAT score is required for Columbia? The standards for standardized testing might vary greatly from school to school. The majority of schools require students to take either the SAT or the ACT, and many also require students to take SAT subject tests. Scores on either the SAT or ACT are required of all candidates to Columbia University.
The SAT gives a standardized measurement to test your intellectual performance, and as a result, the standards for admission to Columbia University and the other universities in the Ivy League are quite stringent. The college does not require the subject SATs or the optional writing part but does require standardized test scores in general. However, they do permit super scoring in order to meet the requirements set forth by Columbia University.
The following table provides information regarding the average SAT scores of students who were accepted to Columbia University in the past. These scores can serve as a basis for the SAT requirements that will be implemented by Columbia University in 2022:
| | | | |
| --- | --- | --- | --- |
| SAT Section | Score | 25% | 75% |
| Math | 770 | 740 | 800 |
| Reading & Writing | 735 | 710 | 760 |
| Composite Score | 1505 | 1450 | 1560 |
The first column gives the average SAT score of first-year students who were admitted, so if you achieve a composite score of 1505, you will be well within the range that is considered acceptable for Columbia University.
A score in the 25th percentile places you below the average but still in the running for the position, but a score in the 75th percentile places you above the average, or above the 75th percentile of previous successful test takers.
The average score on the Scholastic Aptitude Test at Columbia University in the City of New York is 1500. If you want to have a chance of getting into Columbia University in the City of New York, you should aim to have a SAT score that is quite near to the norm.
If you have a score that is closer to 1410, it is likely that you will have a more difficult time being admitted. You should strive for a score of 1590 on the college entrance exam in order to consider Columbia University in the City of New York a "target" school (one that you are likely to get into).
What kind of students does Columbia look for?
What kinds of students are most successful at Columbia University? Although there is no secret formula for the qualities that Columbia seeks in an ideal student, the university does look for applicants who are intellectually curious, fun, open-minded, respectful toward differing points of view, enthusiastic towards diversity and diverse points of view, dedicated to the community and community service, understand Columbia's culture and are able to fit into it.
Students who, in Columbia's estimation, have the potential to go on to become top-level leaders in their chosen field or career are the ones who get admitted to the university. This is because Columbia has the goal of producing graduates who will go on to achieve this goal.
Academically speaking, Columbia University seeks out exceptional students who have good grades and test scores, highly driven individuals who are motivated towards a specific vocation, and those who possess the character and work ethic to bring future objectives to fulfillment.
Additional characteristics that Columbia University seeks to find in its students are the following:
the capacity to demonstrate leadership
be involved and engaged with members of their community
sociability
time management skills
as well as direct experience in real-world settings
They search for students who can exemplify these attributes in their extracurricular activities and the volunteer work that they do in their communities. If the extracurricular activities of a student can also be tied into the student's future professional goals, then that is even better.
And last but not least, Columbia University is looking for prospective students who have an interest in the Core Curriculum. The Core Curriculum at Columbia University, which is sometimes referred to as the "heart" of the university's academics, is a source of great institutional pride. Those who are interested in being academically well-rounded while also specializing in the field in which they hope to work in the future will be seen favorably by Columbia University. This is because the Core curriculum offers students the opportunity to do both.
If you need help putting the finishing touches on your early applications, or want some advice on whether or not applying Early Decision or an Early Action is a good option for you, at AdmissionSight, we have over 10 years of experience guiding students through the competitive admissions process, including our athletic recruitment program.
AdmissionSight can help you put your best foot forward when applying to college this fall. Contact us today for more information on our services.