Columbia Law Application: What You Need to Know
Columbia Law School, founded in 1858, is a prestigious and globally renowned institution located in New York City. As one of the oldest and most distinguished law schools in the United States, it has produced numerous prominent legal scholars, practitioners, and public servants. The Columbia law application is an extremely competitive process, given its reputation for academic excellence, accomplished faculty, and vast resources available to its students.
The application process is a crucial step in securing a place at this esteemed institution, as it allows prospective students to showcase their skills, experiences, and commitment to the study of law.
This article is designed to guide applicants through the various components of the Columbia Law School application process, highlighting the key requirements and offering insights into preparing a strong and compelling application. Following the steps outlined herein, applicants can increase their chances of standing out among their peers and gaining entry into one of the world's leading law schools.
Columbia Law School Application Requirements
Application form
As one of the Columbia Law School Application Requirements, the application form serves as a comprehensive overview of each candidate's profile, enabling the admissions committee to better understand the applicant's background and qualifications. The form typically requires applicants to provide personal information such as their name, contact details, and citizenship status.
Additionally, candidates must detail their educational background, including the institutions attended, degrees obtained, and academic performance. This information helps the committee assess the applicant's academic potential and suitability for the rigorous curriculum at Columbia Law School.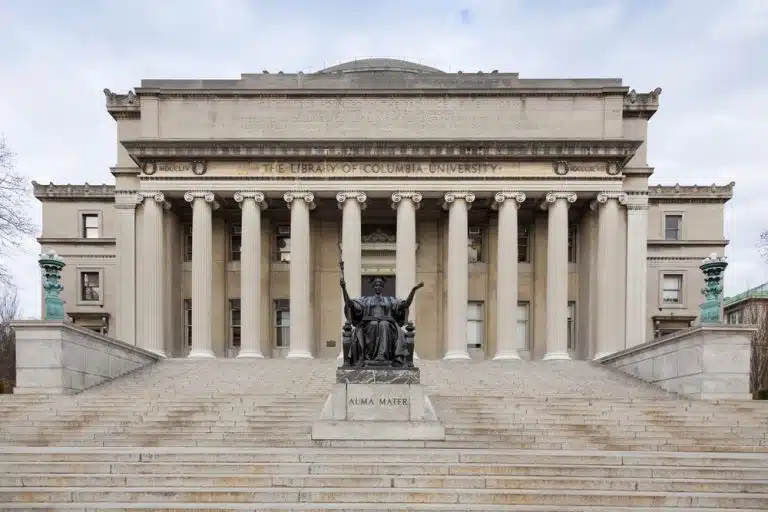 Furthermore, applicants must outline their work experience, including internships, part-time or full-time positions, volunteer work, and other relevant experiences. By highlighting their professional accomplishments and skills gained, candidates can demonstrate their ability to contribute meaningfully to the Columbia Law community and the legal profession.
Application fee
The application fee is a mandatory component of the application process for Columbia Law School. This non-refundable fee helps cover the administrative costs of reviewing and processing each application. The fee amount is subject to change, so applicants should refer to the law school's official website for the most current information.
Recognizing that the Columbia Law application fee may present a financial burden for some candidates, Columbia Law School offers a fee waiver process. To request a fee waiver, applicants must follow the instructions on the school's website and submit the necessary documentation to demonstrate financial need.
The granting of a fee waiver is typically determined on a case-by-case basis, and applicants are encouraged to submit their request well in advance of the application deadline to ensure timely processing.
Law School Admission Test (LSAT) or Graduate Record Examination (GRE) scores
1. LSAT
The Law School Admission Test, also known as the LSAT, is a standardized exam to evaluate the critical thinking, reading comprehension, and analytical reasoning skills required for success in law school. The test format comprises five 35-minute multiple-choice sections: one reading comprehension, one analytical reasoning, and two logical reasoning sections, along with an unscored experimental section.
Additionally, the LSAT includes a 35-minute unscored writing sample, which law schools may review as part of the application. The LSAT's scoring system ranges from 120 to 180, with the average score typically around 150. A higher score significantly improves applicants' chances of admission to top-tier law schools like Columbia.
To prepare for the LSAT, candidates should familiarize themselves with the test format, develop a study plan, practice using official LSAT materials, and consider taking timed practice tests to build stamina and identify areas for improvement. Engaging in self-assessment and seeking additional resources, such as tutoring or test prep courses, can also enhance one's test-taking strategies and overall performance on the LSAT.
2. GRE
The Graduate Record Examination, also known as the GRE, is a standardized test accepted by some law schools, including Columbia, as an alternative to the LSAT. The GRE is created to measure verbal reasoning, quantitative reasoning, and analytical writing skills. The test format consists of six sections: two verbal reasoning sections, two quantitative reasoning sections, and two analytical writing tasks.
The verbal and quantitative sections are valued on a scale of 130 to 170, while the analytical writing section is valued on a scale of 0 to 6. A competitive GRE score can enhance an applicant's chances of admission to top-tier law schools. To prepare for the GRE, candidates should familiarize themselves with the test format, create a study plan, and utilize official GRE materials for practice.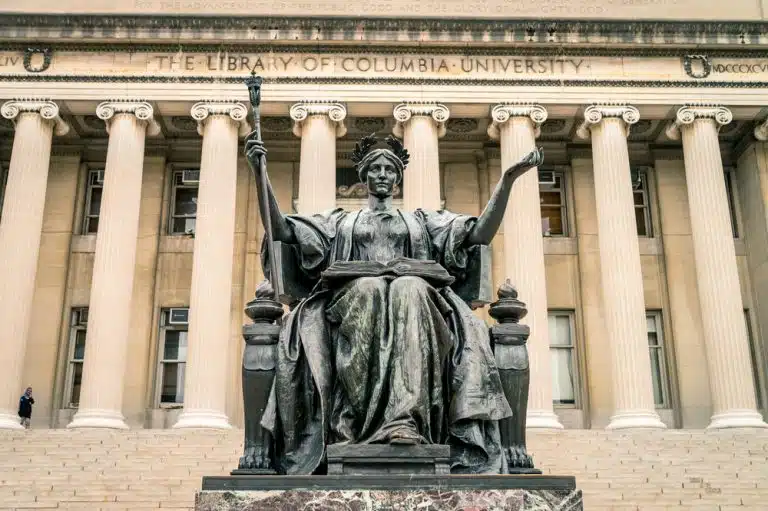 Taking timed practice tests can help build endurance and identify areas needing improvement. Additionally, applicants may consider enrolling in test prep courses or seeking tutoring to further hone their test-taking strategies and bolster their overall performance on the GRE.
Credential Assembly Service (CAS) report
The Credential Assembly Service (CAS) report is a crucial part of the Columbia law application process, as it streamlines the submission of essential documents to the law school. The CAS report contains three key components: transcripts, letters of recommendation, and LSAT or GRE scores. Applicants must request official transcripts from all post-secondary institutions attended, which will be forwarded to CAS for evaluation and inclusion in the report.
Additionally, candidates must secure letters of recommendation, ideally from individuals who can attest to their academic abilities, personal qualities, and potential for success in law school. These letters should be submitted directly to CAS by the recommenders.
Finally, the CAS report includes the applicant's LSAT or GRE scores, which are automatically incorporated once the respective testing agency sends the scores to CAS. The CAS report provides a comprehensive overview of each applicant's academic background and achievements, enabling the admissions committee to assess the candidate's qualifications and potential for success at Columbia Law School.
Personal statement
The personal statement is a crucial part of the Columbia Law School application. It allows applicants to showcase their unique qualities, experiences, and aspirations that may not be apparent from other parts of the Columbia Law application.
The main purpose of the personal statement in admissions is to provide the admissions committee with insight into the candidate's character, motivation for pursuing a legal education, and the potential impact they may have within the legal profession. While the length and format may vary, Columbia Law School generally recommends that personal statements be two to three pages, double-spaced, in a readable font and size.
Regarding content, applicants should share compelling stories or experiences highlighting their strengths, passions, and personal growth. Being genuine, reflective, and persuasive is crucial while demonstrating strong writing skills and a clear understanding of the qualities that make a successful law student and legal professional.
To craft a compelling statement, candidates should begin by brainstorming significant experiences, outlining their ideas to ensure a coherent structure, and revising the statement multiple times to refine the content and eliminate errors.
Seeking feedback from trusted individuals, such as mentors, professors, or professional advisors, can also be beneficial in strengthening the personal statement and ensuring it effectively communicates the applicant's unique attributes and potential for success at Columbia Law School.
Optional Application Components
Diversity statement- A diversity statement is an optional component of the Columbia Law School application that allows candidates to share additional information about their unique backgrounds, perspectives, or experiences that may contribute to the diversity of the law school community.
The diversity statement aims to highlight the applicant's potential to enrich the academic and social environment, fostering a more inclusive and collaborative atmosphere within the school.
In terms of content guidelines, applicants should focus on sharing specific instances or aspects of their lives that demonstrate their commitment to diversity, such as personal experiences with adversity, cultural or socio-economic background, or unique skills and perspectives they possess.
The diversity statement should be written genuinely and engagingly, emphasizing the applicant's understanding of the importance of diversity in the legal profession and how their unique attributes will contribute to the overall richness of the Columbia Law School community.
Resume or CV
A resume or CV is an optional yet valuable component of the Columbia law application. It offers a concise and organized summary of an applicant's professional and academic achievements, skills, and experiences. The purpose of including a resume or CV is to provide the committee with a clear understanding of the candidate's accomplishments, highlighting their potential to succeed in law school and contribute to the legal profession.
A well-structured one- to two-page document is generally preferred when it comes to format and length, ensuring that the content is easily digestible and focuses on the most relevant information. Content suggestions for a strong resume or CV include highlighting academic accomplishments, relevant work experience (including internships, part-time or full-time positions), volunteer work, leadership roles, awards and honors, and any additional skills or certifications relevant to the study of law.
Addenda
Addenda are optional documents that applicants can submit as part of their Columbia Law School application to provide context or clarification for specific aspects of their background that may raise questions or concerns for the admissions committee.
Submitting an addendum addresses any potential issues proactively, ensuring that the committee has a complete understanding of the circumstances surrounding the matter in question. There are several types of addenda that applicants may consider including in their application:
Character and Fitness Addendum: This addendum is used to explain any past incidents or issues related to characters, such as disciplinary actions, legal matters, or ethical concerns. Applicants should provide a clear, concise, and honest account of the situation, taking responsibility for their actions and detailing any steps taken to rectify the issue or learn from the experience.
Academic Performance Addendum: This addendum is utilized when an applicant's academic record contains discrepancies or irregularities, such as a significant drop in grades, multiple withdrawals, or educational gaps. In this case, applicants should explain the circumstances surrounding the issue, including any personal, health, or family-related challenges they faced and how they overcame these obstacles to succeed academically.
LSAT/GRE Score Explanations: If an applicant's LSAT or GRE scores do not accurately reflect their academic potential, they may submit an addendum to provide context for the scores. This can include explaining any extenuating circumstances that may have affected their performance on the test, such as illness, personal difficulties, or testing accommodations.
If the applicant has retaken the exam and achieved a significantly higher score, they may also explain the factors contributing to the improvement.
When submitting addenda, applicants should remain focused, concise, and factual in their explanations, avoiding overly emotional or defensive language. By providing appropriate context and clarification for these concerns, candidates can help the admissions committee gain a more accurate and comprehensive understanding of their qualifications and potential for success at Columbia Law School.
Early Decision Program
Columbia Law School offers an Early Decision Program for applicants who have identified the school as their top choice and are committed to attending if admitted. The benefits of applying through the Early Decision Program include receiving an expedited admissions decision, potentially increasing the chances of acceptance, and allowing candidates to finalize their law school plans earlier in the application cycle.
To be considered for the Early Decision Program, applicants must meet all standard application requirements and submit a binding commitment to attend Columbia Law School if admitted. Additionally, they must withdraw all other law school applications once accepted under this program.
The Columbia Law application deadline for the Early Decision Program typically falls earlier than the regular decision deadline, so candidates should consult the Columbia Law School website for the most up-to-date information on specific dates.
By applying through the Early Decision Program, highly motivated candidates can demonstrate their dedication to attending Columbia Law School and secure a seat at this prestigious institution.
Columbia Law School Application Timeline
Key dates and deadlines
When applying to Columbia Law School, candidates must be aware of the law school Application Timeline to ensure timely and successful application submission. For the Early Decision Program, the application deadline typically falls earlier in the application cycle, often in November or December, while the Regular Decision deadline usually occurs in January or February.
It is important to note that these deadlines may change yearly, so applicants should consult the Columbia Law School website for the most accurate and up-to-date information. Adhering to these deadlines is essential, as submitting a complete and polished Columbia law application on time demonstrates an applicant's commitment to the law school and ability to manage deadlines effectively, which is a crucial skill for success in law school and the legal profession.
Rolling admissions process
Columbia Law School follows a rolling admissions process, which means that the admissions committee reviews and makes decisions on applications as they are received rather than waiting until after the final deadline to review all submissions.
The importance of timely submission cannot be overstated. Applying early in the cycle can increase an applicant's chances of acceptance, given that more seats are available at the beginning of the review process.
Furthermore, early application may also result in receiving an admissions decision sooner. The notification timeline for accepted applicants varies, as decisions are made on a rolling basis. However, applicants must know the school's specific response deadlines to secure their place in the class, should they be admitted.
By submitting their application promptly and meeting all deadlines, applicants can demonstrate their commitment and dedication to pursuing a legal education at Columbia Law School.
Financial Aid and Scholarships
Need-based financial aid
Columbia Law School is committed to providing financial assistance to needy students, helping make legal education more accessible for all. The need-based financial aid application process typically requires students to submit the Free Application for Federal Student Aid (FAFSA) and any additional forms or documents required by the school to assess the applicant's financial situation.
The law school can allocate appropriate financial aid packages to qualifying students by thoroughly evaluating each applicant's financial needs. The types of aid available include federal loans, institutional grants, and work-study opportunities. Federal loans, such as the Direct Unsubsidized Loan and the Grad PLUS Loan, are borrowed funds that students must repay after graduation.
Institutional grants, on the other hand, are need-based awards that do not need to be repaid. Work-study opportunities allow students to work part-time on-campus or in approved off-campus positions, earning money to help cover educational expenses.
Columbia Law School strives to support students from diverse financial backgrounds in pursuing a world-class legal education by offering various need-based financial aid options.
Merit-based scholarships
Columbia Law School offers merit-based scholarships to recognize and support academically outstanding students and those who have demonstrated exceptional leadership, service, or other qualities that set them apart.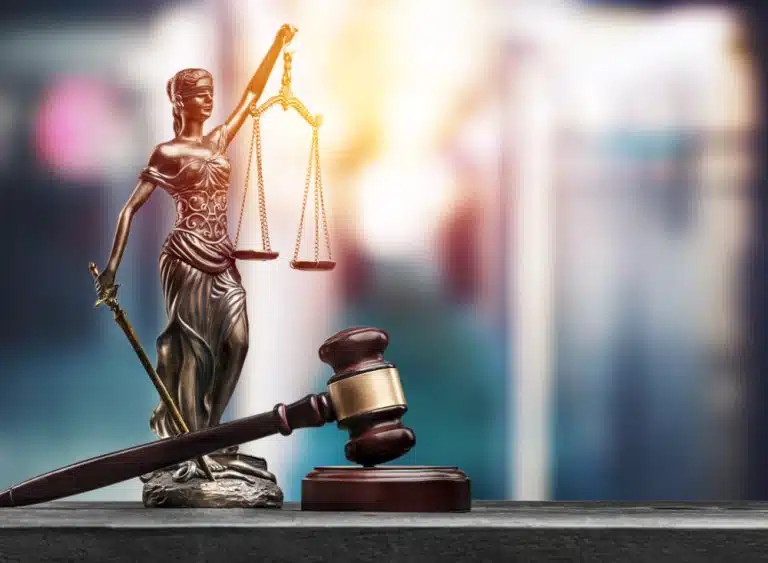 Eligibility criteria for these scholarships generally include factors such as academic achievement, LSAT or GRE scores, personal accomplishments, and potential for success in the legal profession.
The Columbia Law application process for merit-based scholarships may vary, with some requiring a separate application and others being awarded automatically based on the candidate's law school application. In some cases, applicants may need to submit additional materials, such as essays or project proposals, to be considered for specific scholarships.
Candidates should carefully review the scholarship information provided by Columbia Law School to ensure they meet the eligibility requirements and submit all necessary materials by the appropriate deadlines. By securing merit-based scholarships, exceptional students can alleviate some of the financial burdens of law school while gaining recognition for their achievements and potential.
Columbia Interview Process
The interview process for Columbia Law School allows the admissions committee to gain a deeper understanding of an applicant's qualifications, character, and motivation to pursue a legal education. The interview aims to evaluate the candidate's communication skills, critical thinking abilities, and overall fit with the law school community.
There are various types of interviews, including in-person, telephone, or video conference formats. The format may depend on the interviewer's preferences, the applicant's location, or current circumstances, such as public health guidelines.
In order to prepare for the interview, candidates should research the school thoroughly, familiarize themselves with their own Columbia law application materials, and be prepared to discuss their experiences, interests, and goals.
It is essential to practice answering common interview questions, maintain a professional demeanor, and dress appropriately for the interview setting. Finally, applicants should also prepare thoughtful questions to ask the interviewer, demonstrating genuine interest in the law school and its offerings.
By preparing diligently and showcasing their unique attributes, applicants can make a strong impression during the interview process and enhance their chances of admission to Columbia Law School.
Now that you have an idea about Columbia Law School, your college admissions to that university should be next on your mind. To ensure that you get into Columbia, you can get help with AdmissionSight. With ten years of experience with college admission experts, AdmissionSight can help you get into Columbia Law. You can talk to our experts today to get an initial consultation.