Harvard vs Williams: A Comprehensive Look
When it comes to choosing a college, the decision can be overwhelming. There are many factors to consider, from location to curriculum to campus life. Two elite institutions often emerge in these discussions are Harvard and Williams. In this article, we'll compare Harvard vs Williams in various areas to help you make an informed decision.
A Brief History of Harvard and Williams
Harvard University was founded in 1636, making it the oldest institution of higher learning in the United States. It was named after its first patron, John Harvard, who left his library and half his estate to the institution upon his death.
On the other hand, Williams College was founded in 1793 and is located in the small town of Williamstown, Massachusetts. It was established as a non-profit college and has been coeducational since 1970.
Despite their differences in age and location, both Harvard and Williams have a strong commitment to academic excellence and have produced many notable alumni. Harvard has produced eight U.S. presidents, while Williams has produced several Pulitzer Prize winners and Rhodes Scholars. Both institutions continue to attract top students and faculty from around the world.
Ranking System: Which University is the Best?
Regarding Harvard vs Williams' ranking, there are multiple factors to consider. According to U.S. News and World Report's 2021 Best National Universities Rankings, Harvard is currently ranked #2, and Williams is ranked #1 among National Liberal Arts Colleges.
However, it's important to note that rankings aren't everything. Both universities have their strengths and weaknesses; what matters most is finding the school that fits your needs and goals.
It's also worth considering that rankings can be subjective and may not necessarily reflect the quality of education or experience at a particular institution. Factors such as location, campus culture, and extracurricular opportunities can also significantly determine the best fit for a student.
Campus Life: A Comparative Analysis
Both Harvard and Williams offer unique campus experiences. Harvard's campus is primarily located in Cambridge, Massachusetts, with additional facilities in Boston. It's an urban campus with a vibrant student life and many extracurricular options.
Williams College's campus, on the other hand, is located in the picturesque Berkshire Mountains in western Massachusetts. It's a rural setting with beautiful scenery and a strong sense of community among students.
Ultimately, campus life is subjective and depends on personal preferences. If you're drawn to the excitement of the city, Harvard might be a better fit. Williams might be the better choice if you prefer a more serene and nature-filled environment.
However, it's important to note that both campuses offer a range of opportunities for students to get involved and make the most of their college experience.
Harvard has various student organizations, including clubs focused on community service, cultural interests, and sports. Williams also has a solid extracurricular scene, with options ranging from a cappella groups to outdoor adventure clubs.
Additionally, both schools have a rich history and tradition in which students can immerse themselves.
Harvard, founded in 1636, is one of the oldest universities in the United States and has produced numerous notable alumni. Williams, founded in 1793, has a strong liberal arts curriculum and a reputation for academic excellence.
Ultimately, the decision between Harvard vs Williams comes down to individual preferences and priorities. Both schools offer unique and rewarding campus experiences that can shape students' lives meaningfully.
Admission Process: How to Get into Harvard vs Williams
Admission to both Harvard and Williams is highly competitive. For the Class of 2024, Harvard had an acceptance rate of 4.9%, while Williams had an acceptance rate of 12.1%. Both universities consider many factors in the admission process, including academics, extracurricular activities, essays, and test scores.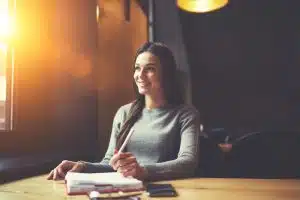 It's important to note that admission to these top-tier institutions is a holistic process, meaning they look at the whole picture of each applicant. It's not just about having a perfect transcript or test scores but also about showcasing your unique talents and experiences.
Additionally, both Harvard and Williams offer need-blind admission, meaning that an applicant's financial need is not considered during the admission process.
However, both universities are committed to meeting admitted students' full demonstrated financial need through a combination of grants, scholarships, and work-study programs. Applicants need to research and understand the financial aid options before applying.
Curriculum and Academic Programs at Harvard vs Williams
Both Harvard and Williams offer a wide range of academic programs and majors. Harvard has over 50 concentrations and allows students to design their own majors. Williams has over 60 academic departments and programs, with a focus on the liberal arts.
It's worth noting that Harvard is a larger institution with more resources, while Williams has a smaller student body and a focus on intimate classroom experiences.
Additionally, Harvard offers a variety of interdisciplinary programs that allow students to explore multiple fields of study. These programs include the Harvard-MIT Program in Health Sciences and Technology, the Harvard Kennedy School of Government, and the Harvard Business School.
On the other hand, Williams strongly emphasizes undergraduate research and provides students with numerous opportunities to conduct independent research projects in their chosen fields of study.
Faculty and Student Ratio: Who Has the Better Faculty?
Both universities boast impressive faculty, with accomplished scholars and researchers in their respective fields. Harvard has over 2,400 faculty members, while Williams has around 350.
However, Williams has a smaller student-to-faculty ratio of 7:1 compared to Harvard's 7.8:1 ratio. This means Williams students have more access to individualized attention and mentorship from faculty members.
In addition to the student-to-faculty ratio, Williams has a higher percentage of faculty members holding terminal degrees in their fields.
Approximately 97% of Williams faculty members hold a Ph.D. or other terminal degree, compared to Harvard's 91%. This indicates that Williams strongly emphasizes hiring highly qualified and experienced faculty members.
Furthermore, Williams has a unique faculty-led tutorial system, where students meet one-on-one or in small groups with a faculty member to discuss and analyze course material. This system allows for even more personalized attention and guidance from faculty members and is not offered at Harvard.
Extracurricular Activities: Which School Offers More Opportunities?
Harvard and Williams offer many extracurricular activities, including clubs, sports teams, and performance groups. Harvard has over 400 organizations, while Williams has around 150.
However, it's worth noting that even though Harvard has a higher number of organizations, Williams has a higher percentage of students who participate in extracurricular activities. This could be due to Williams's smaller student body and sense of community.
Additionally, both schools offer unique extracurricular opportunities. Harvard strongly focuses on entrepreneurship and innovation, with organizations like the Harvard Innovation Lab and the Harvard Undergraduate Capital Partners.
On the other hand, Williams strongly emphasizes outdoor activities and sustainability, with organizations like the Williams Outing Club and the Williams Sustainable Growers.
Job Prospects After Graduation: Comparing Employment Statistics
In terms of post-graduation employment, both universities have impressive outcomes. According to the National Association of Colleges and Employers, 85% of Harvard graduates had jobs within six months of graduation, compared to 86% of Williams graduates.
Additionally, both universities have strong alumni networks and offer career services to help students and graduates search for jobs.
However, there are differences in the types of jobs that Harvard vs Williams graduates tend to pursue. Harvard graduates tend to gravitate towards finance, consulting, and technology careers, while Williams graduates are more likely to pursue careers in education, non-profit work, and the arts.
Alumni Network: Who Has a Stronger Network?
As mentioned, both institutions have strong alumni networks. Harvard's alumni network is larger due to its size and history, with notable graduates, including eight U.S. presidents and many successful business leaders.
Williams College, on the other hand, has a loyal and engaged alumni network, with notable graduates including former U.S. Secretary of State James A. Baker III and Pulitzer Prize-winning author Michael E. Arndt.
Harvard's alumni network is not only larger, but it also has a global reach. With alumni in over 150 countries, Harvard graduates have access to a vast network of professionals and resources. This network can especially benefit those pursuing international business or political careers.
On the other hand, Williams College's alumni network is known for its close-knit community and strong connections. Graduates often stay in touch with each other and with the college, providing opportunities for mentorship and career guidance. This network can benefit those pursuing careers in education or the arts.
Affordability and Financial Aid Packages: A Comparison
Attending Harvard or Williams can be expensive, but both institutions have robust financial aid programs to help offset costs for students with financial need. Harvard's financial aid program is need-based and covers 100% of demonstrated need, while Williams' financial aid program is also need-based and meets 100% of demonstrated need.
It's worth noting that Williams College has a no-loan policy, meaning students are not required to take out loans to pay for their education.
Additionally, Harvard and Williams offer merit-based scholarships to students with exceptional academic or extracurricular achievements. These scholarships can cover a significant portion of tuition costs and are awarded on a competitive basis.
Students need to research and apply for these scholarships early in the application process to increase their chances of receiving them.
Campus Diversity and Inclusivity: Which School is More Diverse?
Both institutions have made strides in recent years to improve campus diversity and inclusivity. Harvard has a diverse student body and offers resources and support for marginalized communities.
Williams College has also made efforts to increase diversity and inclusivity, such as implementing changes to its curriculum and offering programs to support students from marginalized backgrounds.
However, it is essential to note that diversity and inclusivity go beyond just the student body. Both Harvard and Williams College have also taken steps to diversify their faculty and staff, recognizing the importance of representation and diverse perspectives in all aspects of campus life.
Both institutions have implemented policies and practices to address issues of discrimination and bias, such as mandatory diversity training for all members of the community.
Diversity and inclusivity are ongoing efforts, and both institutions are committed to creating a welcoming and inclusive environment for all students.
Athletics and Sports Programs: How Do They Compare?
Harvard is a Division I school with 42 varsity sports teams, while Williams College is a Division III school with 32 varsity sports teams. While Harvard's athletic program is more robust in size and funding, Williams College has a strong athletics culture and a history of success in many sports.
Additionally, both schools offer a variety of intramural and club sports for students who may be interested in something other than varsity athletics. Harvard has over 50 club sports teams, while Williams College has over 20 intramural sports options.
These programs provide opportunities for students to stay active and engaged in sports, regardless of their skill level or interest in competing at a varsity level.
Campus Tours and Visits: A Guide to Exploring Harvard and Williams
If you're considering either Harvard or Williams, visiting the campuses can be helpful in making a decision. Harvard offers informational sessions and tours, and Williams provides campus visits and overnight stays with current students.
Both universities have beautiful campuses with unique features and amenities; experiencing them in person can give you a better sense of campus life.
During your visit to Harvard, you can explore the Harvard Yard, the historic heart of the university and home to many of its academic buildings. You can also visit the Harvard Art Museums, which house a vast collection of art worldwide.
Additionally, Harvard Square, located adjacent to the campus, is a bustling area with many shops, restaurants, and cafes.
At Williams, you can stroll through the beautiful Chapin Hall Meadow, a popular spot for picnics and outdoor activities. You can also visit the Williams College Museum of Art, which has an impressive contemporary and modern art collection.
The town of Williamstown, located near the campus, is a charming New England town with many cultural attractions and outdoor recreational opportunities.
Harvard vs Williams: Which University Is Right for You?
It's important to note that while Harvard and Williams are both highly respected universities, they have distinct differences. Harvard is in Cambridge, Massachusetts, a bustling city with a diverse population and numerous cultural attractions. On the other hand, Williams is situated in Williamstown, Massachusetts, a small town with a tight-knit community and a focus on outdoor activities.
Additionally, Harvard is known for its strong emphasis on research and graduate programs, while Williams is primarily an undergraduate institution focusing on liberal arts education. These differences may play a significant role in your decision-making process.
Deciding between Harvard and Williams ultimately comes down to personal preferences and goals. Both universities are top-tier institutions with outstanding academic programs, extensive resources, and strong alumni networks.
Consider factors such as campus life, academic programs, faculty, financial aid, and personal fit when choosing between Harvard vs Williams. Visiting the campuses and speaking with current students and faculty can also be helpful.
Ultimately, both Harvard and Williams offer exceptional educational experiences, and it's up to you to decide which is best for you.
AdmissionSight is crucial in helping students choose between Harvard vs Williams College by providing personalized guidance tailored to each student's academic goals and preferences. With our team's comprehensive knowledge of both institutions, we help students evaluate the unique advantages of each university.
Furthermore, AdmissionSight's expertise in college admissions equips students with the strategies and support needed to navigate the competitive application processes for Harvard and Williams, maximizing their chances of securing admission to their preferred institution.