Johns Hopkins Interview: Everything You Need To Know
How do you get an interview with Johns Hopkins?
How do you get an interview with Johns Hopkins? The university recently stopped conducting interviews for undergraduate admissions. In place of a Johns Hopkins interview, you can demonstrate your uniqueness in your recommendation letters and supplemental essays. These documents will be used by Johns Hopkins admission to assess your qualities as a candidate and member of the community.
Therefore, these materials should give your application life and allow your personality to show through instead of the Johns Hopkins interview. This will make it easier for the admissions staff to envision you as a member of Johns Hopkins University's overall student body.
Your Johns Hopkins additional essays should improve your application narrative in place of a Johns Hopkins interview. This story explains who you are and what is important to you to the admissions committee.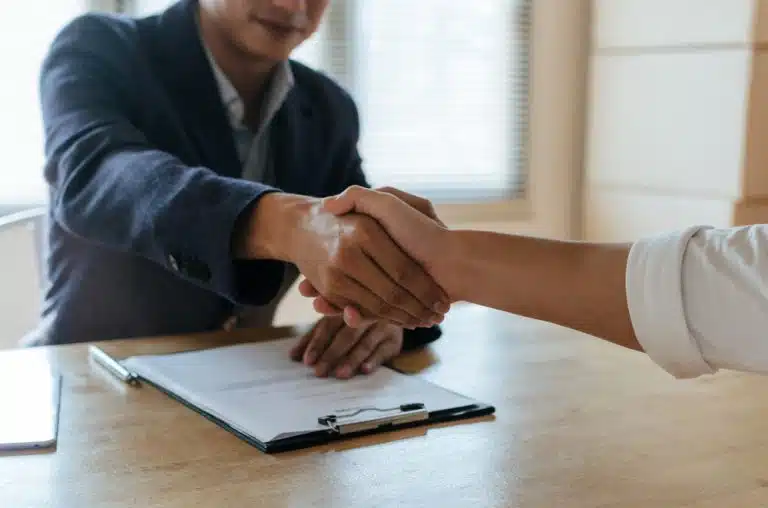 Some of JHU's graduate school programs offer admission interviews. We'll briefly go over the interview process for each program below.
Johns Hopkins Carey Business School
After a submitted application has been initially evaluated, interviews are only offered via invitation. Carey Business School is looking for candidates who can express their stories and how the Johns Hopkins MBA will prepare them for the future. Make sure to answer inquiries honestly, rather than providing the response you believe the interviewer wants to hear.
The Johns Hopkins interviews for the MBA program are held in English and often last 30 to 45 minutes. On campus and in locations all over the world, interviews are conducted in person. To schedule, the admissions officers work with each candidate separately. A Zoom interview invite will be sent if an in-person interview is not feasible.
JHU has also implemented Kira interviews as a component of their admissions procedure a few years ago. John Hopkins Carey MBA and Masters admissions are continuing that practice this academic year. The admissions office wants applicants to have the opportunity to present their case in a more engaging format such as a video, as compared to just presenting essays and test results.
You will get an email inviting you to a video interview a few weeks after submitting your application and being accepted by the first step of the admissions process. You will have a few days from the time you receive the invitation to finish the video interview, so make use of that time to prepare with a tool like Voomer.
Johns Hopkins School of Medicine
The Committee on Admission will assess applications and conduct interviews after receiving all necessary credentials. The committee will inform candidates who have been chosen for an interview. Virtual interviews will be taken into consideration on an individual basis and require the Assistant Dean for Admissions' approval. Acceptance notifications are sent out between late fall and mid-spring.
The Johns Hopkins interviews for the School of Medicine are held on Thursdays and Fridays from late August to late February each year. You will be notified by email from The Office of Admissions if you are selected for an interview. If a candidate is abroad, they may also ask to be interviewed through Skype. The Assistant Dean for Admissions will examine and approve requests for Skype interviews.
What are the questions to expect in a Johns Hopkins interview?
What are the questions to expect in a Johns Hopkins interview? While the Johns Hopkins interview for undergraduate admissions is currently not offered, we will focus on possible questions during the graduate programs interview.
Johns Hopkins Carey Business School interview questions
There are two primary categories to the questions that you will be asked during your Kira interview. The behavioral questions will be the first category, looking at the competencies that Johns Hopkins Carey is interested in. The second group of questions will test your drive and motivation. For instance, you can be asked in those questions why you chose to apply for an MBA.
There is a third category, but it doesn't come up very often on Kira interviews, so we won't get too into it here. These inquiries test your technical expertise in your area of specialization and your understanding of current advancements, among other things. They hardly ever arise because Kira is a "one size fits all" solution and those questions are very context-dependent. Here are some Johns Hopkins masters and MBA programs sample interview questions:
What motivates your decision to attend Johns Hopkins Carey?
What makes now the ideal time for you to pursue an MBA?
What are your plans after receiving your MBA?
What is your background?
Your employer needs to hear from you regarding a long-overdue promotion, but she is being reluctant. Show me how you would negotiate for a favorable result.
What do you believe is the future of your chosen field?
Describe a period when you were swamped with work and describe how you handled it.
Describe an instance when you had an idea and needed to persuade your group or management of it.
Describe a period when you showed a lot of motivation to achieve a goal.
What role do you play in your community?
What business do you admire the most, and why?
Describe an instance when you had to collaborate with a particularly varied group.
Johns Hopkins School of Medicine interview questions
Members of the admissions committee are subjected to two one-on-one open-file interviews by Johns Hopkins. Normally, the interview lasts between 30 and 45 minutes. If an applicant is outside of the nation, they may also seek to have the interview via Skype with the Assistant Dean for Admissions' consent.
The emphasis on specific activities from applicants' applications, their excitement for Johns Hopkins and medicine, and typical medical school interview questions is heavily influenced by applicants' prior experience. JHU interviews are designed to evaluate a candidate's abilities in problem-solving, motivation and dedication to medicine, teamwork, interpersonal skills, and academic preparation.
Teamwork
What prior teamwork experience do you have?
What pillars do you believe a solid team ought to have?
Which role did you play in your most recent extracurricular activity?
Inspiration and perception of medicine
What motivated you to apply to Hopkins?
What do you think of the medical profession at Hopkins?
What prompted you to choose to study medicine?
When did you first decide you wanted to become a doctor?
What do you believe a doctor should do to help their patient?
What difficulties do you anticipate as a medical student?
What area of medicine most interests you?
What problems do you believe the medical sector is currently facing most urgently?
Describe a time when you interacted with patients or shadowed a doctor.
How did your undergraduate training benefit you as a doctor?
Ethical conflicts
What ethical issues could arise from giving a homeless man medication?
Task prioritization
If you are not admitted to medical school this year, what are your plans?
How would you handle stress while studying medicine?
How do you find the time for your private life?
Medical and scientific topics
How would you handle care for the terminally ill?
How would you care for a patient who was addicted?
What do you believe to be the cause of condition X (an interest)?
How would you handle patients who are outpatients?
What kind of students does Johns Hopkins look for?
Many people ask about the review procedure when considering how to apply to Johns Hopkins. What transpires between the Johns Hopkins application deadline and Decision Day has been somewhat clarified by Johns Hopkins. The institution reviews applications holistically, which means that each application is considered as a whole and is not disqualified based just on one aspect.
If you wonder what kind of students does Johns Hopkins look for, they do stress the following factors:
Academic Integrity
Initiative and Impact
Individual Contributions
The importance of academic character is paramount. Therefore, you should aim for grades that are on par with the Johns Hopkins average GPA and SAT scores that are in the top percentiles.
Impact and initiative are indicators of your involvement in your community and your determination to follow your passion. Again, your highlighted impacts and actions should relate to your application narrative. If you play the cello and are passionate about music therapy, your volunteer work performing music in your community may better relate to your life story than a semester spent playing soccer. Johns Hopkins admissions officers evaluate applicants on their service, leadership, and creativity.
Your personal attributes have something to do with your own contributions. What personal traits does this applicant have that would make them a good fit for our institution, says Johns Hopkins admissions as they assess applications? Therefore, be sure to explain your hobbies and how they will enhance campus life.
Does the Johns Hopkins alumni interview matter?
Johns Hopkins has discontinued its alumni interview program for first-year applicants. Because of this, writing essays is one of the finest ways for admissions officers to get to know you personally.
The essay allows you the chance to express yourself, create a good first impression, and demonstrate to the admissions committee who you are as a person. This is more than a list of your extracurricular activities or your test scores. Visit the Essays That Worked to read notes from our admissions committee about how the essay helped us learn more about the applicant and their compatibility with Hopkins.
One of the elements of the college application process that causes the most anxiety is undoubtedly the college interview. Many students think that having a mediocre to horrible interview will harm their chances of being accepted. Contrary to popular belief, college admissions committees assign less importance to the interview. Even while it only accounts for about 5% of your overall application, the interview gains additional weight if it is conducted on campus by an admissions officer.
Despite the John Hopkins interview being put to a halt, for now, you might be curious "Does the Johns Hopkins alumni interview matter?" There is no component of the application that "won't count" or "doesn't matter," so you should take your interview seriously and adequately prepare for it. While a poor interview may prevent you from getting the job, a strong one might.
How do I prepare for a Johns Hopkins interview?
"How do I prepare for a Johns Hopkins Interview?" this question might have kept your mind busy for a while now. Nobody should show up unprepared for a college interview. Students can build their confidence by getting ready early and being accustomed to the process. Before your college interview, follow these steps:
A few weeks prior to the interview
Follow the news and educate yourself on current affairs in case the interviewer inquires about your position.
Consider your objectives, passions, and extracurricular activities so you can discuss them in the interview in a natural way.
Start looking into the schools you will be interviewing with.
The week leading up to the interview
Prepare for the interviewer's questions in advance.
Ask a friend or member of your family to grill you on potential interview questions.
If necessary, purchase a new outfit or choose an appropriate one.
Discover how to get to the school.
Make sure to include details about your extracurricular activities on your CV.
The day before the interview
Review the college's information and be ready to discuss it.
Get comfortable responding to potential interview questions.
Double-check the location, time, and directions for your interview.
Print your resume and any other necessary documents or information.
Have a restful night's sleep.
The morning of the interview
Have a substantial breakfast.
Verify that the chosen route is accurate and that unforeseen traffic or an accident will not affect your trip time by consulting a map of the campus and directions to the school.
Plan to leave early and arrive at least 15 minutes early.
Before the start of your scheduled interview, turn off or set your phone on silent mode.
A week following the interview
Send a thank-you note; an email is perfectly appropriate.
Contact the school or admissions office via phone or email if you have any additional queries.
If you are an undergraduate applicant, while you might not be able to take advantage of the Johns Hopkins interview in the upcoming admissions cycle, you can check out the supplemental essay prompts and tips on how to write a stellar essay for Johns Hopkins at AdmissionSight. Interviews are also offered in graduate courses so if you are interested to enter one, make sure to be well-prepared to nail your admissions interview. AdmissionSight can assist you in how to ace your admissions interview. Book an initial consultation with us to discuss this further.