Notable Alumni at Columbia
Introduction to Columbia University
Columbia University is a private institution of higher education and a member of the prestigious Ivy League. It was founded in New York City in 1754 as King's College and changed its name to Columbia College in 1784. In 1896, when its campus was relocated to Morningside Heights in New York City, it was renamed Columbia University.
At Columbia University, you can experience worthwhile and diverse learning opportunities. It is a place and home to a richly varied student body that fuels a world-class core curriculum. There are more than two hundred research centers and institutes available to undergraduates at Columbia College and Columbia Engineering, who can use their findings to enrich classroom discussions. If you get a degree from Columbia, it will help you stay committed to self-improvement, intellectual curiosity, and the pursuit of knowledge for the rest of your life.
At AdmissionSight, we are committed to helping students get into their dream colleges. We can provide substantial guidelines and proper tools and resources to improve the chances of a student being accepted. Our team is comprised of professionals that have extensive years of experience in their respective fields. You can depend on their expertise during the admission season.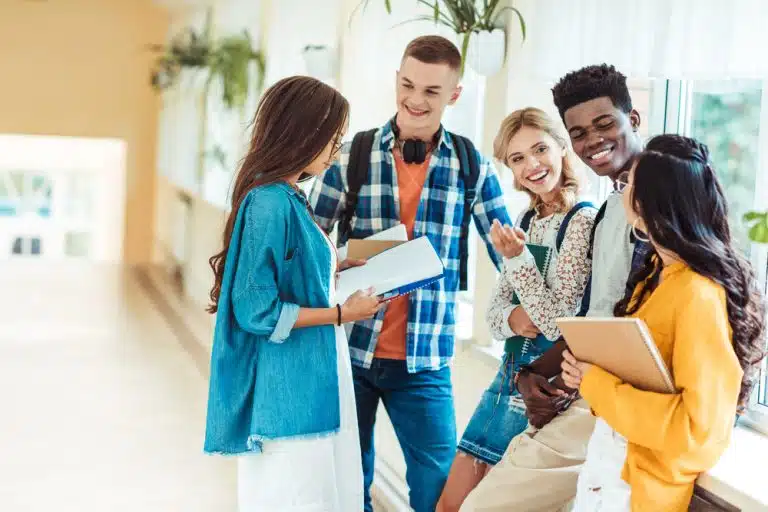 If Columbia is your dream college and you're already seeing yourself as an alumnus of this prestigious college one day, then you should finish this entire article to get interesting facts about the list of notable alumni at Columbia. Let's talk about them below.
Acceptance Rate for the Columbia Class of 2025
What is the acceptance rate for the Columbia Class of 2025? Columbia received 60,551 applications and only admitted 2,358 students, resulting in a 3.9% acceptance rate. The number of applications received by the schools increased by 60,551, which is a 50% increase from the previous year. They chose to accept 2,218 candidates, which included students from all 50 states and more than 100 other countries. They also had a mind-bogglingly wide range of educational and professional backgrounds.
The students who got in have shown that they would do well at Columbia and be a part of its large community through their talent, intelligence, curiosity, resilience, and enthusiasm.
How hard is it to get into Columbia?
How hard is it to get into Columbia? With its low acceptance rate, which is discussed above, Columbia exhibits a very selective approach in its enrollment, making it a difficult institution to get into.
Although the percentage of applicants accepted at Columbia University is quite low, this does not necessarily mean that you have near-impossible reasons for getting in. You need to make sure that you have exemplary grades, test scores, and extracurricular activities, along with other factors.
Let us talk about the GPA requirements at Columbia. It's known that Columbia places emphasis on the value of having a solid academic record, which includes a higher GPA score. Columbia did not indicate a specific GPA requirement, but looking at its low acceptance rate and the academic profiles of previously admitted students, its GPA requirement is quite high.
You must achieve a 4.0 GPA or higher. All of the notable alumni at Columbia are known for their brilliant minds in their respective fields, and their academic profile is strong when they were students at Columbia.
In terms of SAT and ACT score requirements at Columbia, the middle fifty percent of students admitted to Columbia who chose to submit their standardized scores had SAT scores ranging from 1510 to 1560 and ACT scores ranging from 34 to 35.
The admissions committee at Columbia University will also consider how well you performed in comparison to the rest of your senior year in high school. Over 95% of the students who got into the Class of 2025 had finished in the top 10% of their high school classes.
However, much like every other elite college, Columbia has specific characteristics that it searches for in a student, or rather, there are specific characteristics in students that are likely to make them a better fit for Columbia. You need to uphold characteristics that align with the values of Columbia, such as having broad and applicable knowledge, critical thinking, and general intellectual ability and inquiry.
Remember that admissions officers search for well-rounded applicants who excel in their academics, extracurricular activities, and personal essays since the admissions process at Columbia is a holistic one, which means that every part of your application is taken into consideration when admissions officers make a decision.
Students applying to Columbia are expected to demonstrate not only a certain depth of intellectual inquiry but also diversity in their intellectual activities. When it comes to qualitative elements, Columbia places a particular premium on intellectual curiosity. Either by the hard course load that you are maintaining or the essays that you have written, you need to demonstrate that you are actively pursuing intellectual advancement.
On your transcript, if you have excellent courses in STEM (science, technology, engineering, and math), you should also have great courses in the humanities, and vice versa. Your participation in extracurricular activities should also reflect that you are involved in activities outside of the classroom. To become one of the notable alumni at Columbia, you should thrive to enrich yourself in various aspects and succeed in your chosen discipline using all the lessons you've learned from the different activities and opportunities available at Columbia.
When deciding whether or not to admit a student, Columbia University takes a number of considerations into account. First, your enrolled curriculum and grades. Your transcripts should reflect your active pursuit of intellectual progress across a range of fields through demanding coursework and great grades.
Second, your extracurricular activities. You also need to be engaged in extracurricular activities because, as mentioned earlier, Columbia is seeking well-rounded students who not only excel in their academic grades but also in leadership and commitment to their local communities outside their school grounds.
Third, your commitment to Columbia. If you're committed to your application, you must show that you will be a dedicated student that has the ability to succeed through the educational curriculum of Columbia.
Lastly, your letters of recommendation. You also need to guarantee your academic interest and promise as an excellent is supported through your letters of recommendation. You need to submit this as evidence of your participation in your current school and your local community, and your overall character that could have an influence on Columbia.
The "holistic" review procedure that Columbia uses means that it takes into consideration all aspects of an applicant's application while also taking into account the background and experience from which they originate. This encompasses the resources provided by the family, the high school, the community, interests, and access to resources.
Columbia Alumni Interview
What happens during a Columbia alumni interview? Let us first discuss the purpose of such an interview. The interview for Columbia University is very much like the interviews for other colleges.
The purpose of it is to give the admissions committee a more complete picture of who you are, beyond what can be gleaned from your essays, grades, and activity sheet. As a result, the interview is nothing more than a dialogue in which you can further elaborate on your interests and aspirations, discuss relevant experiences, describe your special interests in the school, and, as a final step, ask any questions that come to mind.
You should exhibit respect throughout the interview. Keep in mind that each of the notable alumni at Columbia is a respected and famous public figure because of their worthwhile contributions, so if you dream of becoming a well-known alumnus, demonstrate humility at all times.
The alumnus is required to question you in-depth and try to get to the bottom of who you are as a person. Some interviewers find it necessary to convey to the admissions committee the views they have regarding how the student can integrate into the community at Columbia. Their main goal is to see if you can show that you are both intellectually curious and emotionally mature, which are both necessary for success at Columbia.
You may find other interviewers with a different approach to questioning a student. They tend to confront the student's weaknesses and focus mostly on looking for possibilities for improvement. Columbia is an institution of higher education that has a challenging curriculum so the interviewers are making sure that the student can be open to their weaknesses and find significant ways to improve them.
In addition, the interviewers will evaluate whether you have the motivation and drive to persevere through academic challenges, the maturity to deal with the feeling of being lost in a healthy manner, and the self-starter mentality to seek answers and ask for assistance when you find yourself in a situation where you do not know what to do (which you most certainly will at some point during college).
The interviewers are also interested in determining whether you are able to explain how you might integrate into the community at Columbia. If you're applying for Early Decision, they want to know if you've given serious consideration to the reasons why you want to attend Columbia, if you've spent the time to become familiar with the nuances of the experience, and if you've been self-reflective enough to believe that you'd be a good fit for the school. You can also choose from the list of notable alumni at Columbia your inspiration to do well in the interview.
They want to know if you've given serious consideration to the reasons why you want to attend Columbia. Make sure to provide a clear and comprehensive explanation of why you want to study at Columbia University.
You can also ask thoughtful questions to the interviewer as well to demonstrate that you have considered and researched Columbia sufficiently to come up with a good set of questions, and to show that you have some fundamental social skills and foresight about your time spent at college.
Avoid asking questions that can be easily answered through the website of Columbia University. Go with questions that ask the interviewer about their time at the college, because you don't want to miss out on the wealth of personal experience that they have to share about the institution, right?
You don't have to get anxious about the interview because, in general, interviewers tend to keep things as relaxed as possible because they understand how stressful the college admissions process could be because they've been in your shoes right now and they've survived the process.
Columbia Graduation Rate
What is the Columbia graduation rate? The 6-year graduation rate at Columbia is 96%, while 87% of students graduate in four years. Even with its challenging academics, you can look forward to a successful professional career once you graduate from Columbia because you came from one of the most prestigious universities in the United States.
How many alumni does Columbia have?
How many alumni does Columbia have? The university has graduated a lot of notable alumni, which will be discussed below, including former presidents of the United States, Oscar winners, and many more.
As a prestigious educational institution that has been operating for more than two centuries, there are already a total of more than 385,000 alumni at Columbia University. It's exciting to learn that the university has graduated hundreds of thousands of alumni and several individuals of notable alumni at Columbia contributed massive innovations to the world that led to the betterment of humanity.
The Columbia Alumni Center on West 113th Street provides the ever-growing Columbia alumni group with access to university resources and an abundance of cordial hospitality. Alumni who are on campus at Columbia's Morningside Heights site can stop by the Alumni Center to catch up on the latest university news, learn about the perks available to them, revisit a yearbook, or simply enjoy a cup of coffee.
On the first floor of the Alumni Center, there is an area designed just for alumni. There is a lounge, a library, and a courtesy office in this area. It is the ideal place to converse with other Columbia students or simply rest in solitude while walking around campus.
In addition, the Columbia Alumni Center houses the Office of Alumni and Development as well as the Office of Alumni Affairs and Development for Columbia College. This location is where both Columbia Magazine and Columbia College Today are published.
List of notable alumni at Columbia
You can find several famous public figures on the list of notable alumni at Columbia, and we are going to provide a brief list of those popular personalities below. Expect to find Founding Fathers of the United States, an author of the United States Constitution and a member of the Committee of Five, United States presidents, Justices of the Supreme Court of the United States, including three Chief Justices, Pulitzer Prize winners, Oscar winners, National Academy members, and billionaires, among many others.
List of notable alumni at Columbia
Charles Evans Hughes
11th Chief Justice of the United States; 44th United States Secretary of State; 35th Governor of New York
Harlan Fiske Stone
12th Chief Justice of the United States; 52nd United States Attorney General
Alan Greenspan
13th Chair of the Federal Reserve 
Theodore Roosevelt
26th President of the United States; 25th Vice President of the United States; 33rd Governor of New York; Nobel laureate
Hamilton Fish
26th United States Secretary of State; United States Senator from New York; 16th Governor of New York
Franklin D. Roosevelt
32nd President of the United States; 44th Governor of New York 
Barack Obama
44th President of the United States; United States Senator from Illinois; Nobel laureate 
Madeleine Albright
64th United States Secretary of State; first female Secretary of State 
William Barr
77th and 85th United States Attorney General
Wellington Koo
Acting President of the Republic of China; judge of the International Court of Justice
James Cagney
Actor at Yankee Doodle Dandy
Ed Harris 
Actor at Apollo 13
Timothée Chalamet
Actor at Homeland
Jake Gyllenhaal
Actor at Nightcrawler and Film Producer
Lewis A. Sanders
AllianceBernstein Chairman and CEO 
Josephine Platner Shear
Archaeologist 
Dr. B. R. Ambedkar 
Architect of the Constitution of India
Neil Gorsuch
Associate Justice of the Supreme Court of the United States
Ruth Bader Ginsburg
Associate Justice of the Supreme Court of the United States
J.D. Salinger
Author of The Catcher in the Rye
Upton Sinclair
Author of The Jungle
Ursula K. Le Guin
Author of Earthsea
Danielle Valore Evans
Author of Before You Suffocate Your Own Fool Self
Hunter S. Thompson
Author of The Kentucky Derby Is Decadent and Depraved
Jonathan Lavine
Bain Capital Co-Managing Partner
Robert Kraft
Billionaire; owner of the New England Patriots; chairman and CEO of the Kraft Group
Gail Koziara Boudreaux 
CEO of Anthem
Vikram Pandit 
CEO of Citigroup
Devin Wenig 
CEO of eBay
Philippe Dauman 
CEO of Viacom
Robert Bakish 
CEO of Paramount Global
Ralph Izzo 
CEO of Public Service Enterprise Group
Frank Blake 
CEO of The Home Depot
Ursula Burns 
CEO of Xerox
Warren Buffett
CEO of Berkshire Hathaway; one of the world's wealthiest people
S. Robson Walton
Chairman of Wal-Mart 
William Barclay Parsons
Chief-engineer of the New York City Subway
Oscar Hammerstein II
Composer 
Lorenz Hart
Composer 
Art Garfunkel
Composer 
Kathryn Bigelow 
Director of The Hurt Locker
Sidney Lumet 
Director of 12 Angry Men
Amelia Earhart
First female aviator to fly solo across the Atlantic Ocean
Larry Grossman
Former CEO of PBS and NBC 
Bank Alan Greenspan
Former Chairman of the U.S. Federal Reserve
Kai-Fu Lee
Founder of Google China 
B. R. Ambedkar
Founding Father of India; architect of the Constitution of India; First Minister of Law and Justice
John Jay
Founding Father of the United States; author of The Federalist Papers; first Chief Justice of the United States; second Governor of New York
Alexander Hamilton
Founding Father of the United States; author of The Federalist Papers; first United States Secretary of the Treasury
Gouverneur Morris
Founding Father of the United States; author of the United States Constitution; United States Senator from New York
Robert R. Livingston
Founding Father of the United States; drafter of the Declaration of Independence; first United States Secretary of Foreign Affairs
Frances Perkins
fourth United States Secretary of Labor; first female member of any U.S. Cabinet
Zora Neale Hurston
Harlem Renaissance author, anthropologist, and filmmaker
Langston Hughes
Harlem Renaissance poet, novelist, and playwright
Ali Javan and Mihajlo Pupin
Helium–neon laser inventor 
Edwin Armstrong
Inventor of FM radio 
Herman Hollerith
Inventor; co-founder of IBM
Richard Rodgers
Legendary Emmy, Grammy, Oscar, and Tony award-winning composer; Pulitzer Prize winner
Robert J. Stevens 
Lockheed Martin
James P. Gorman 
Morgan Stanley
Lynn Martin
New York Stock Exchange president 
Milton Friedman
Nobel laureate, leading member of the Chicago school of economics
Isidor Isaac Rabi
Nobel Laureate; discovered nuclear magnetic resonance
Simon Kuznets
Nobel laureate; invented concept of GDP; Milton Friedman's doctoral advisor
Robert A. Millikan
Nobel laureate; measured the elementary electric charge
Julian S. Schwinger
Nobel laureate; pioneer of quantum field theory
Louise Leonard McLaren 
Notable labor organizer and women's educator 
J. D. Salinger
Novelist, The Catcher in the Rye
Georgia O'Keeffe
Painter 
Irwin Edman
Philosopher
Robert Nozick
Philosopher
Jack Kerouac 
Pioneer of the Beat Generation
Allen Ginsberg
Poet; founder of the Beat Generation
Jack Kerouac
Poet; founder of the Beat Generation
T. V. Soong
Premier of the Republic of China (1945-1947)
Jose Ramos Horta
President of East Timor 
Toomas Hendrik Ilves
President of Estonia 
Mikheil Saakashvili
President of Georgia 
Gaston Eyskens
Prime minister of Belgium
Radovan Karadžić
Psychiatrist
Harriet Babcock
Psychologist 
Isaac Asimov
Science fiction writer; biochemist
Stephen Jay Gould
Scientist
Robert Millikan
Scientist
Joseph L. Mankiewicz 
Screenwriter of All About Eve
Howard Koch 
Screenwriter of Casablanca
Lewis A. Coser 
Sociologist
Rose Laub Coser
Sociologist
Tom Glocer
Thomson Reuters CEO 
Eric Holder
U.S. Attorney General
Donald Verrilli Jr.
U.S. Solicitor General
DeWitt Clinton
United States Senator from New York; sixth Governor of New York; responsible for construction of Erie Canal
Each of the notable alumni at Columbia is an extraordinary individual who entrusted their college education to Columbia, one of the most prestigious educational institutions in the United States. If you're eager to enter this college, you should be dedicated to each step of its admission process. Your ideal life as a student at Columbia can become a reality with our professional assistance at AdmissionSight. Contact us today and we will talk about strengthening your profile to increase your chances of admission.