The Best Colleges In Marine Biology
More than 96 percent of the water that covers the Earth's surface is contained within its oceans, making up more than 70 percent of the total water on the planet. The importance of marine biology study can be better understood because of these statistics. For that reason, more students strive to find the best colleges in marine biology.
Students who have completed degrees in marine biology are in extremely high demand in today's job market. After finishing their degrees, many people go on to pursue fulfilling professional careers in fields such as environmental consulting, marine engineering, research science, policy advisory, and many other related fields. Opportunities to pursue a graduate or even a doctoral degree are readily available for marine biology students interested in continuing their education in the academic sector.
What is marine biology?
What exactly is marine biology, though? The study of marine organisms, including their behaviors and how they interact with their surroundings, is known as marine biology. Marine biologists' study biological oceanography and the associated chemical, physical, and geological oceanography fields. They do this to better understand marine organisms and their ecosystem.
Because marine biology is such a broad subject, most researchers concentrate on one subfield within the discipline. One can develop a specialty following specific species, group, behavior, technique, or ecosystem of interest.
The scientific method is utilized in the study of marine biology, just as it is in all other subfields of the natural sciences. Discovering the truth is the most important objective of any scientific endeavor. Even though adhering to the scientific method is by no means a simple task, research is typically carried out methodically and logically. This is done to reduce the margin of error present in any scientific study and eliminate the researcher's bias to the greatest extent.
Why is marine science important?
Many things make knowledge of the ocean important. As a result of the increased strain that a growing global population places on our society's capacity to produce food, water, and shelter, we will continue to look to the oceans for assistance in meeting these fundamental requirements.
Our capacity to derive food, drinking water, energy sources, waste disposal, and ocean transportation will improve due to technological advancements and increased consumer demand.
It will be up to the current generation and subsequent generations to build upon our knowledge of the ocean and its potential to assist in meeting the world's needs.
What are the best colleges for marine biology?
Students who want a successful future in marine biology can get the academic groundwork and practical experience they need to launch their careers successfully by enrolling in the appropriate college program. As such, many people wish to know which universities offer the best programs in marine biology.
Duke University – B.S. Biology with Marine Science Concentration
The university is known to be one of the best colleges in marine biology, which includes the option to concentrate on marine biology. However, the fact that Duke University does not consider Marine biology to be an independent field from general Biology is one thing that sets Duke's program apart from others. Students will have the opportunity to acquire as much knowledge and experience in Biology as is humanly possible while also having the option to specialize in Marine studies thanks to this.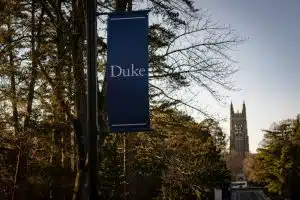 The following are examples of marine biology classes that students can take at Duke:
Marine Ecology
Biology and Conservation of Sea Turtles
Comparative Physiology of Marine Animals
Sojourn in Singapore: Urban Tropical Ecology (study abroad).
In addition, before graduating, students at Duke must have substantial research and laboratory experience. This ensures that when it comes time for them to look for work, they are equipped with both theoretical and practical knowledge of marine biology.
Boston University – BA in Marine Science
In contrast to Duke University, Boston University has what is known as the Boston University Marine Program, which allows students to earn a degree in Marine Biology (BUMP). The program provides extensive training in the form of hands-on experience in subjects such as ocean biology and exploration, marine ecosystems, and marine conservation. Additionally, to broaden their knowledge scope, students in this program are required to take foundational biology and science classes.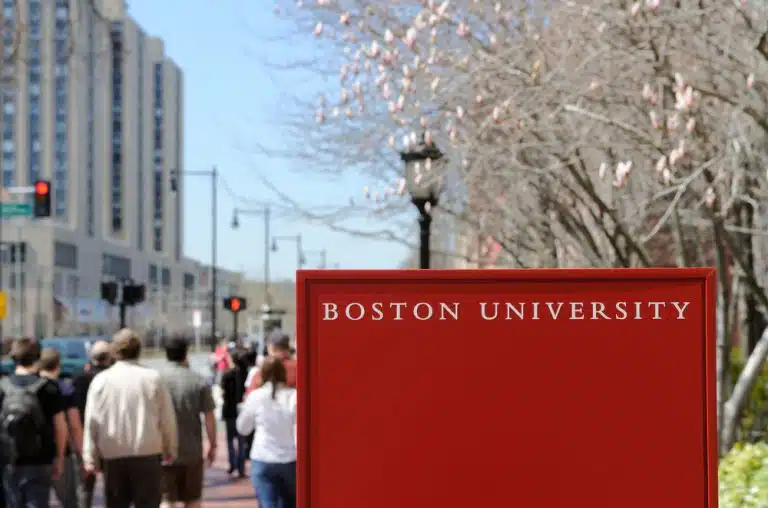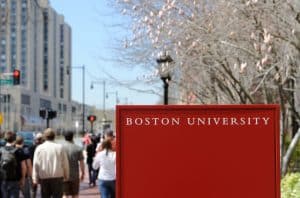 Some of the many Marine science courses offered at Boston University include:
Marine Biogeochemistry
Dynamical Oceanography
Aquatic Geochemistry
Biology of Sharks
This college takes pride in being one of the best colleges in marine biology. Students will have ample opportunities to participate in research thanks to university partnerships. Some of the institutions partnered with this school include the New England Aquarium, the Stellwagen Bank National Marine Sanctuary, and the University of Belize. Participation in research is one of the requirements for graduating with a degree in marine biology.
Stony Brook University – B.S in Marine Sciences
The program at Stony Brook University is focused on the marine sciences, similar to the one at Boston University. However, unlike Boston University's program, Stony Brook offers four areas of specialization: Biological Oceanography, Experimental Marine Biology, Marine Pollution, and Diseases of Aquatic Organisms. Before moving on to upper-division electives, students begin their education with foundational classes in the sciences of biology, chemistry, and physics.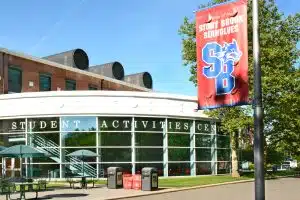 A few highlighted Marine science courses at Stony Brook University include:
Biological Oceanography
Experimental Marine Biology
Marine Pollution
Diseases of Aquatic Organisms
Students at Stony Brook University have access to both the Long Island Sound and the Atlantic Ocean coastlines, which provides them with prime opportunities for hands-on training and research in the field of marine sciences. The university's laboratory facilities are state of the art, and the university also has access to both of these bodies of water. Because it is a public university, Stony Brook University is very reasonably priced for students who are residents of New York State.
University of North Carolina at Chapel Hill – B.A in Biology with a Minor in Marine Sciences
The University of North Carolina at Chapel Hill is a well-known university that can be found in the city of Chapel Hill in the state of North Carolina. There is no concentration in marine science at UNC. Instead, it is a component of the institution's Biology program, which holds the number one position in its field.
Students at the University of North Carolina at Chapel Hill interested in studying marine sciences are strongly encouraged to declare a major in Biology (123 credit hours), as this is the overarching discipline that includes marine biology. After that, they can choose a marine sciences minor that requires a minimum of 12 credit hours to complete.
Among the Marine science courses offered at UNC-Chapel Hill include:
Barrier Island Ecology and Geology
Modeling of Marine and Earth Systems
Marine Phytoplankton
Marine Invertebrate Biology
Students can find both the Institute of Marine Sciences and the Aquarium Research Center on the University of North Carolina campus at Chapel Hill. These are two of the world's leading research institutions in marine studies, and they provide students with access to some of the most valuable hands-on learning opportunities available. As such, many students see this as one of the best colleges in marine biology. UNC, like Stony Brook, is a public university, which means that attendance there is very reasonably priced for people who live in the state of North Carolina.
University of California, Los Angeles – B.S in Marine Biology
The university's Marine Biology Quarter (MBQ), which allows students to actively participate in marine biology expeditions and experiments over a term, is a component of this program that stands out as particularly notable. At UCLA, this is a prerequisite for any future student interested in studying marine biology. A minimum of 134 credit hours is necessary for students to graduate with a degree in this major, which means they will need to put in a lot of effort.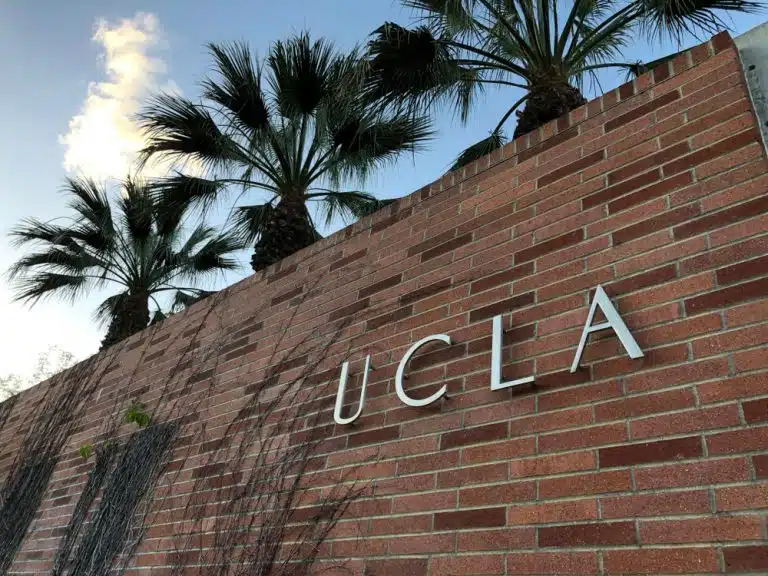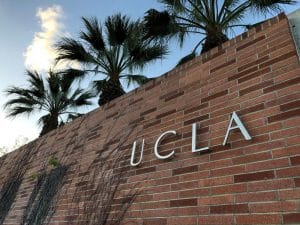 Some courses in UCLA's Marine Biology program include:
Marine Biology Quarter
Oceanography
Marine Organismic Biology
Marine Laboratory
In addition to the Molecular Biology Quarantine, the University of California, Los Angeles (UCLA) is home to one of the best marine biology programs in California. Because it is a public institution, the university's cost for state residents will be lower.
As you choose from the best colleges in marine biology, Admissionsight can help you get through your college of choice. With 10 years of expert experience, AdmissionSight is a team of trained professionals who can help you through the college of your choice. Book your initial consultation today.