What Are The Best MBA Programs In Europe?
Have you given any thought to obtaining your MBA and considering an MBA program from a school in a country other than the US? You might be interested in these programs, but you're curious about how they stack up in comparison to the most prestigious business schools in the United States in terms of the curriculum they offer and the employment opportunities they provide. You have found the right resource if you are interested in gaining an understanding of how the leading full-time MBA programs in Europe compare to the most prestigious business schools in the United States.
Is an MBA in Europe worth it?
Is it worthwhile to get an MBA in Europe? MBA schools in Europe are consistently ranked among the most sought-after by students from other countries. Your dream of getting an MBA from a prestigious institution is within reach for many of the reasons listed below.
Best MBA schools
Europe is home to a number of the world's most illustrious and established educational institutions. According to the QS Global MBA Rankings 2021, all ten of Europe's best business schools are positioned within the top 25 worldwide.
Short course duration
The majority of the best educational institutions that offer MBA programs in Europe can be finished in one academic year by students. The addition of specialized concentrations could add a few months to the total length of your program.
Even if you choose to specialize in your MBA education, the amount of time required to do so in Europe is still going to be less than in the United States, where the typical length of an MBA program is twenty-four months.
Exposure on the global stage
The best business schools give their students a worldwide perspective on the business world and equip them with essential skills that will allow them to work for some of the best companies in the world while earning competitive salaries.
Studying at one of Europe's most prestigious universities allows you to meet people from a wide variety of nationalities and cultural traditions. When you are looking to form business partnerships in the future, a network that you established while you were attending a business school can be very useful.
The majority of these educational institutions have robust alumni networks, which can provide you with guidance and mentoring whenever you have questions or require assistance with a professional challenge.
Is an MBA better in the USA or Europe?
Where can you get a better MBA, the United States or Europe? In the past, the majority of people interested in obtaining an international MBA chose to enroll in MBA programs in the United States. Students are looking to Europe to acquire this in-demand degree because there is currently a higher level of interest in this course than there has ever been.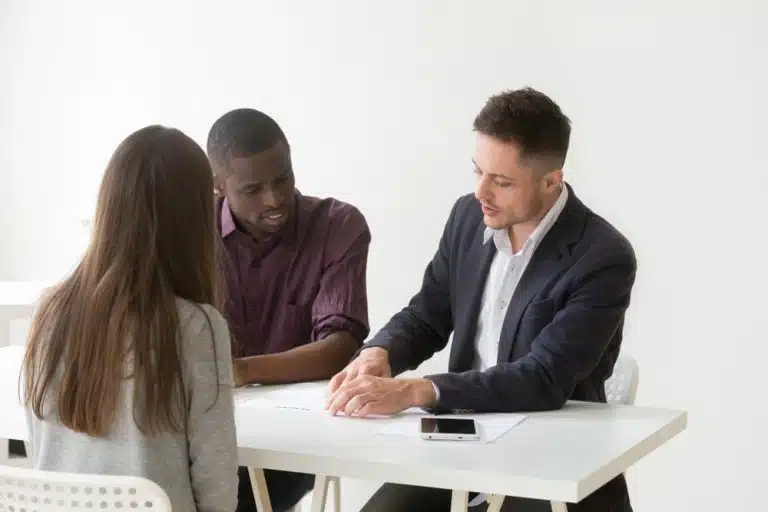 Even though it is abundantly clear that earning an MBA from either region comes with a multitude of benefits, we have compiled a list of things for you to take into consideration to assist you in determining which of the two is more appropriate for you.
Expenses
MBA programs across the board tend to be quite pricey, but on average, MBA programs in Europe cost significantly less than those offered by universities in the United States. There are, of course, some notable exceptions, such as the Master of Business Administration program offered by the London School of Economics.
Instructional approaches and methods
MBA programs in the United States are well-known for providing students with opportunities that go beyond the classroom to give them an advantage both on the national and international stage. In addition to the regular lectures that they attend, students also participate in seminars and hear guest lectures delivered by well-known experts in the field.
They work on case studies to gain a better understanding of how to address issues that occur in the real world. In addition to that, internships are required. A significant number of these programs also include student exchange programs, which have proven to be very popular.
In the past, all of these elements combined to make an MBA from a university in the United States the most desirable type of degree. However, this dynamic is shifting as MBA programs all over the world are becoming more comparable to one another.
Specialized MBA programs
Even though a general MBA is still quite popular in today's world, an increasing number of students are choosing to enroll in specialized MBA programs instead. They do this because they believe that these programs can add more value to their careers as a result of the concentrated focus on particular fields of business administration or industries. Regarding areas of concentration, both the United States and Europe provide excellent opportunities to earn a highly specialized MBA.
Exposure to Foreign Cultures
The number of students from other countries enrolled in MBA programs in Europe is significantly higher than the number enrolled in MBA programs in the United States. In most cases, Europe is regarded as the superior option for students who wish to broaden their experience in other parts of the world.
Scholarships
You will likely have a better chance of being awarded a scholarship in the United States to assist you financially while you are pursuing your MBA degree there. There is a wide variety of financial aid available, and most of it is accessible to students from other countries.
Class size
If you would like to attend a school with a greater chance of receiving more individualized attention and smaller classes, Europe is a better option than the United States. Due to the high demand for MBA programs in the United States, many schools accept a large number of students each year.
Program duration
The typical length of time spent on an MBA program in the United States is two years. You can earn your MBA degree in just one year in Europe; however, some specialized MBA programs in Europe may take up to two years to finish. If you are eager to finish your degree as quickly as possible and get started working, a European Master of Business Administration might be more suitable for you.
Not only can you learn more over a longer period, but you will also be able to network more in that period, which could be richly rewarding for your career. It is important to note that some people believe that the two-year MBA program is necessary. It is important to note this because it is worthwhile to note that some people believe that the two-year MBA program is necessary.
Faculty
It's possible that a few years ago universities in the United States had the edge when it came to having the most qualified faculty in MBA programs, but universities in Europe are quickly catching up to them. If this is the factor that is most important to you, then you will need to dig deeper and do more research on the members of the teaching staff at the colleges and universities to which you are giving serious consideration.
Return on investment
The return on investment (ROI) for a US MBA is quite high. An MBA from a university in the United States continues to be highly valued by businesses located all over the world. Today, MBA programs in Europe are also considered to be of very high value.
It is essential to keep in mind that ultimately, there will be a lot of importance placed on the school from which you receive your MBA. This is something that should be kept in mind at all times. Your return on investment (ROI) is more likely to increase if you earn your MBA from a business school that is ranked higher.
In the end, getting your MBA in either Europe or the United States can be very beneficial for your professional life. Your decision might end up being a lot less complicated as a result of the increasing similarity between MBA programs found all over the world.
The most useful piece of guidance is to investigate the reputation of the college to which you are applying and make certain that the program they offer is the one that will best prepare you for the kind of job you want to have. Even though you will need to take all of these things into account when determining where you should get your MBA, the fact that you are reading this right now indicates that you have already taken the first step on your journey.
What are the best MBA programs in Europe?
What are the best MBA programs in Europe? Because it is home to approximately 4,000 educational institutions across more than 30 nations, Europe has long been considered one of the most desirable places in the world to pursue higher education by students coming from other parts of the world. MBA hopefuls should give serious consideration to attending one of the many prestigious schools of business located in Europe.
The best MBA programs in Europe provide their students with a comprehensive education that prepares them for success in their chosen fields and caters to their specific requirements.
HEC Paris
HEC Paris, which has a history dating back 130 years, is widely regarded as one of the most prestigious business schools in all of Europe. To this day, it has been consistently successful in luring students who are extremely talented, driven, creative, and extremely open-minded.
The HEC campus is situated just outside of Paris and is particularly well-known for its MBA program. Young managers with at least six years of work experience are the target audience for HEC's specialized MBA program.
London Business School
MBA programs at London Business School are widely regarded as among the very best in all of Europe; the school itself is located in the thriving city of London. The university provides prestigious Master of Science, Master of Business Administration, and Executive Master of Business Administration (MBA) programs in the areas of finance, management science, operations, marketing, organizational behavior, strategy, and entrepreneurship. The London Business School has a well-deserved reputation for turning out some of the most talented graduates in the world.
IE Business School
One of the best MBA programs in Europe for students is IE Business School, which has a modern campus in the center of Madrid. More than 500 outstanding professors and students hailing from approximately 128 nations make up the institution's student body and faculty.
The IE Business School is renowned for its Master of Business Administration programs, but it also confers graduate degrees in Management and Finance to its students. This European business school also features a multiethnic community, which is another selling point for the institution.
INSEAD
Over 80 different nationalities are represented at INSEAD's three campuses, which are located in Asia, Europe, and the Middle East. As a result, the MBA program at INSEAD is a multicultural experience that offers life-changing perspectives.
INSEAD, widely regarded as one of the top business schools in Europe, is committed to the values of intellectual freedom and academic rigor in both its classroom and research environments. It holds a firm belief in the preeminent role that business should play as a driving force for enhancing the quality of life for people.
IESE Business School
If you're going to talk about the best business schools in Europe, you have to include IESE Business School in the conversation at some point. As a component of the University of Navarra, it is responsible for administering some of the most prestigious MBA programs in Europe.
The focus of the education at this institution is on developing future business leaders who can have an effect on society that is both significant and long-lasting. You also have the option to personalize your education by choosing from a variety of electives, internships, and exchange programs.
Esade Business School
With more than fifty years of illustrious history, Esade Business School has earned a place among the most prestigious MBA schools in all of Europe. Training students to become professionals who are both self-aware and highly competent is the primary objective of this educational institution. It does this while maintaining a steadfast commitment to intellectual rigor and the highest standards of scholastic achievement in education, research, and practical training. If you want to enroll in the MBA program that is considered to be the best in Europe.
Oxford University (Saïd Business School)
A Master of Business Administration (MBA) from the Sad Business School at Oxford University is a highly esteemed degree that is given to create global world leaders. It is known for having some of the best MBA programs in Europe, which include a rigorous curriculum of theoretical classes, seminars, and collaborative projects.
The Executive MBA program at Saad Business School encourages students to participate in a variety of demanding and intensive experiences throughout the course of their education.
Cambridge University (Judge Business School)
The Master of Business Administration (MBA) program offered by Cambridge Judge Business School at Cambridge University is founded on the most contemporary thinking from both academic research and professional practice.
It emphasizes providing the students with both theoretical and practical learning opportunities. In general, CJBS is one of the best colleges in Europe for getting an MBA, and it is also a powerhouse when it comes to inspiring students, conducting research, and contributing to the practical needs of the market.
Imperial College London (Imperial College Business School)
Advanced Master of Business Administration (MBA) programs are provided by the Imperial College Business School at Imperial College London. These programs are intended to produce leaders for a technology-driven world.
It is widely recognized as having a reputation as one of the best business schools in Europe, and it provides a variety of MBA programs, both full-time and part-time. Learners in the fields of business, management, and entrepreneurship have access to a plethora of unfathomably rewarding opportunities thanks to the advanced curriculum.
Bocconi University (SDA Bocconi School of Management)
The SDA Bocconi School of Management at Bocconi University is last but not least on the list of the best MBA programs in Europe. Bocconi University is located in Italy. It is a business school that operates on a not-for-profit basis and views maintaining economic equilibrium as a means to achieve long-term cultural autonomy.
Students at SDA Bocconi are provided with a variety of opportunities to play meaningful roles in the institution's governance and management systems, which contributes to the school's commitment to the student's individual growth and development.
AdmissionSight provides several different counseling and tutorial programs that could assist you in selecting and enrolling in the school that is the ideal fit for you. Because the professionals at AdmissionSight have worked in the field of college admissions for the past ten years, we can guarantee that the service that we provide will be of the highest possible standard. Book a free initial consultation to learn more.