UIUC vs Washington University in St. Louis: Which School Is Right for You?
Choosing the right college is a big decision that will impact your future career and life path. If you're considering attending either the University of Illinois at Urbana-Champaign (UIUC) or Washington University in St. Louis (WUSTL), you'll want to explore the similarities and differences in both schools before making a final decision. By comparing various aspects of UIUC vs Washington University in St. Louis, you can determine which one would be the best fit for you.
UIUC vs Washington University in St. Louis: Location and Campus
UIUC is located in Urbana-Champaign, Illinois, while WUSTL is located in St. Louis, Missouri. UIUC's campus spans over 6,000 acres of land, while WUSTL's campus is situated on 169 acres. Despite being situated in different cities, both schools offer a vibrant and dynamic campus life.
UIUC boasts many cultural and sporting events, with its location in the heart of Illinois providing access to beautiful natural landscapes. WUSTL is located in a metropolitan area with museums, theaters, and a variety of restaurants that offer many entertainment options.
UIUC's campus is home to over 40,000 students, making it one of the largest universities in the United States. The campus is divided into several colleges, including the College of Engineering, the College of Liberal Arts and Sciences, and the College of Business. Each college has its own unique facilities and resources, providing students with a diverse range of academic opportunities.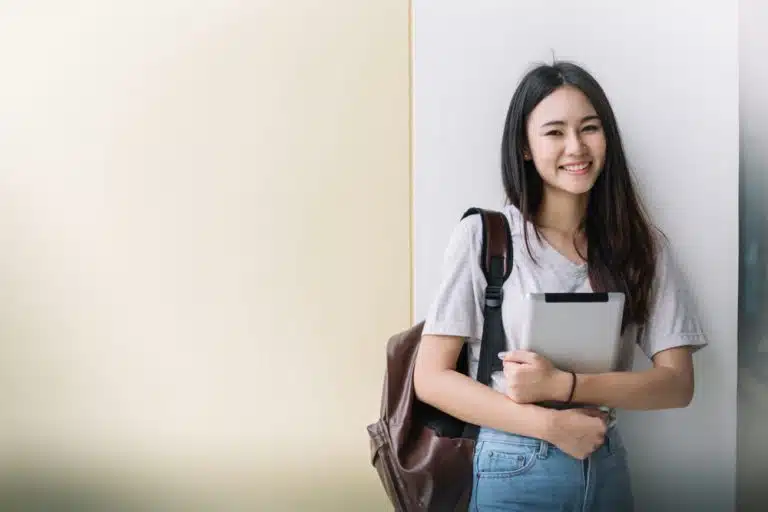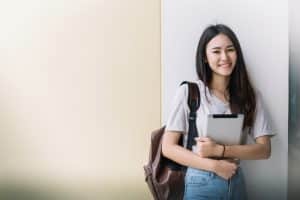 WUSTL's campus is known for its beautiful architecture, with many of its buildings designed in the Gothic Revival style. The campus is home to over 14,000 students, with a student-to-faculty ratio of 8:1. This allows for small class sizes and personalized attention from professors. WUSTL also has a strong emphasis on research, with many opportunities for students to get involved in cutting-edge projects and initiatives.
UIUC vs Washington University in St. Louis: Faculty and Staff
Both UIUC and WUSTL feature highly qualified faculty and staff who are dedicated to cultivating a supportive and engaging learning environment for students. UIUC's faculty includes numerous Nobel Prize laureates and leaders in their respective fields. Meanwhile, WUSTL also boasts a talented faculty who are dedicated to providing top-notch education and training.
In addition to their impressive faculty, both UIUC and WUSTL have a dedicated team of staff members who work tirelessly to support students in their academic and personal pursuits.
From academic advisors to career counselors, these staff members are committed to helping students succeed both inside and outside of the classroom. They provide resources and guidance to help students navigate the challenges of college life and achieve their goals.
UIUC vs Washington University in St. Louis: Academic Programs and Majors
Both UIUC and WUSTL have a wide range of academic programs and majors to choose from. UIUC offers over 150 majors, including highly regarded programs in engineering, business, and computer science. WUSTL offers over 300 majors across many fields, including engineering, business, and liberal arts.
UIUC also offers unique programs such as the James Scholar Honors Program, which provides opportunities for students to engage in research and independent study projects. Additionally, UIUC has a strong reputation for its agricultural and environmental sciences programs, with the College of Agricultural, Consumer, and Environmental Sciences being one of the top-ranked programs in the country.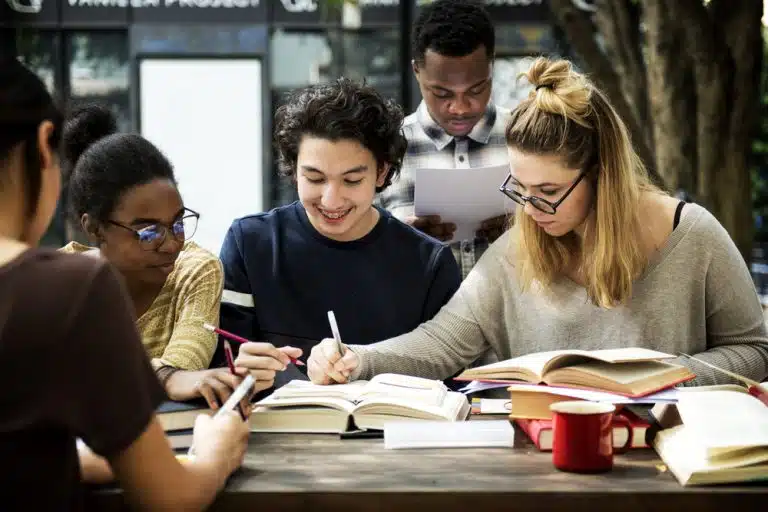 WUSTL has a strong emphasis on interdisciplinary studies, with many majors and programs that combine multiple fields of study. For example, the Environmental Studies program combines courses from biology, earth and planetary sciences, and anthropology. WUSTL also offers a variety of pre-professional programs, including pre-med, pre-law, and pre-dental, to prepare students for graduate studies in these fields.
UIUC vs Washington University in St. Louis: Admission Requirements and Application Process
The admission requirements for UIUC and WUSTL vary slightly. UIUC places significant importance on academic performance in high school and standardized test scores, while at WUSTL, admission criteria include an applicant's academic achievement, extracurricular activities, letters of recommendation, and test scores.
Additionally, UIUC requires applicants to submit an essay as part of their application, while WUSTL offers the option to submit a supplemental essay. UIUC also considers demonstrated interest in the university, such as attending campus visits or events, as a factor in the admission decision.
Both universities have a selective admission process, with UIUC admitting around 60% of applicants and WUSTL admitting around 13%. It is important for applicants to carefully review the admission requirements and deadlines for each school and to submit a complete and competitive application.
UIUC vs Washington University in St. Louis: Student Life and Extracurricular Activities
Both UIUC and WUSTL offer a vibrant student life with many opportunities for students to get involved in activities outside of their studies. UIUC offers over 1,000 clubs and organizations, sports teams, and recreational activities, while WUSTL offers over 300 student clubs and organizations, numerous sports teams, and intramural sports. Both schools provide ample opportunities to make meaningful connections with peers and to engage in diverse communities.
Additionally, both UIUC and WUSTL have strong traditions of community service and volunteerism. UIUC's Office of Volunteer Programs connects students with local organizations and events, while WUSTL's Gephardt Institute for Civic and Community Engagement offers a variety of programs and initiatives to promote civic engagement and social responsibility. Students at both schools have the opportunity to make a positive impact on their communities and develop valuable leadership skills through their involvement in service projects.
Housing and Accommodation Facilities
UIUC and WUSTL both offer on-campus housing options for students. UIUC has a wide variety of residence halls and apartment-style housing options available, while at WUSTL, students have access to many campus-owned housing options, including traditional dorms, apartments, and suites.
Additionally, both universities have off-campus housing resources available for students who prefer to live off-campus. UIUC has a database of off-campus housing options, including apartments, houses, and rooms for rent, while WUSTL has a partnership with a local real estate company to provide students with off-campus housing options.
Furthermore, both universities offer resources and support for students who need assistance with housing and accommodation. UIUC has a Housing Information Office that provides guidance and support for students seeking housing, while WUSTL has a Residential Life Office that offers resources and support for students living on-campus.
Internship Opportunities and Career Services
Both schools provide numerous internship opportunities for students, helping them to gain practical skills and experience in their chosen career fields. UIUC has a vast alumni network and various on-campus resources dedicated to a student's professional development, career exploration, and job search support. WUSTL also provides a wealth of resources and opportunities for students to grow professionally, with career planning and job search assistance available through the school's Career Center.
Additionally, both schools offer mentorship programs that connect students with professionals in their desired fields. These programs provide students with valuable guidance and advice from experienced professionals, helping them to navigate their career paths and make informed decisions about their futures.
UIUC's mentorship program, called the Illini Success Initiative, pairs students with alumni mentors who provide career advice and networking opportunities. WUSTL's mentorship program, called the Career Interest Network, connects students with alumni and other professionals in their fields of interest, providing them with valuable insights and connections.
Research Opportunities and Funding Options
Both UIUC and WUSTL are at the forefront of research, with numerous opportunities for students to engage in research activities. Many resources are available for students in both schools to pursue research internships and to obtain funding for their research projects.
At UIUC, the Office of Undergraduate Research provides students with a variety of research opportunities, including the chance to work with faculty members on ongoing research projects. The university also offers funding options such as the Illinois Undergraduate Research Apprenticeship Program, which provides financial support for students to conduct research during the summer.
Similarly, WUSTL has a strong commitment to undergraduate research, with programs such as the Undergraduate Research Symposium and the Summer Research Program. The university also offers funding opportunities through the Office of Undergraduate Research, including the Exploration Fund, which provides grants for students to pursue independent research projects.
Tuition Fees and Financial Aid Packages
Cost is a significant factor when choosing a college, and both UIUC and WUSTL offer different tuition fees for in-state and out-of-state students. However, both institutions provide generous financial aid packages to assist in covering tuition costs for students who need financial aid. It's important to consider the various financial aid options available and compare them when making a decision.
UIUC offers a variety of scholarships and grants to students who demonstrate academic excellence, leadership skills, and financial need. The university also provides work-study programs that allow students to earn money while gaining valuable work experience. Additionally, UIUC offers payment plans that allow students to pay their tuition fees in installments, making it easier for them to manage their finances.
Similarly, WUSTL offers a range of financial aid options, including scholarships, grants, loans, and work-study programs. The university also has a need-based financial aid program that provides assistance to students who demonstrate financial need. WUSTL's financial aid office works closely with students to help them navigate the financial aid process and find the best options to cover their tuition costs.
Alumni Network and Job Prospects
Both schools have an extensive network of alumni who are a great resource for students seeking career guidance. UIUC has an enormous and active alumni network, with a vast number of alumni working in fields ranging from engineering to finance. WUSTL also has an alumni network that spans across a wide range of fields and disciplines, with links to top firms in the region and beyond.
Furthermore, both schools offer various career services and resources to help students prepare for the job market. UIUC has a Career Center that provides students with career counseling, job search assistance, and networking opportunities.
WUSTL has a Career Center as well, which offers similar services, including resume and cover letter reviews, mock interviews, and career fairs. With the support of these resources and the strong alumni networks, students from both schools have excellent job prospects after graduation.
Campus Safety and Security Measures
Both schools prioritize the safety and well-being of their students. UIUC and WUSTL have numerous measures in place to ensure campus safety, including emergency alert systems, police patrols, and 24/7 security personnel.
Additionally, both schools offer resources and programs to educate students on how to stay safe on campus. UIUC provides self-defense classes and safety escorts for students walking alone at night. WUSTL offers a campus safety app that allows students to quickly and easily report any safety concerns or incidents.
Student Diversity and Inclusivity
Both schools take pride in creating a diverse and inclusive environment for students from all backgrounds. UIUC and WUSTL offer numerous resources and initiatives aimed at promoting diversity and inclusivity, including active student groups and on-campus offices dedicated to diversity and inclusion work. Both institutions serve as agents of social change, supporting initiatives that aim to create a more equitable society.
At UIUC, the Office of Inclusion and Intercultural Relations (OIIR) offers a variety of programs and services to support underrepresented students, including the Diversity and Social Justice Education program and the Women's Resources Center. Additionally, UIUC has a strong commitment to recruiting and retaining diverse faculty and staff, with initiatives such as the Faculty Excellence Program and the Diversity and Inclusion Hiring Toolkit.
Similarly, WUSTL has a number of resources and programs aimed at promoting diversity and inclusion, such as the Center for Diversity and Inclusion and the Diversity and Inclusion Grants program. The university also has a Diversity and Inclusion Advisory Council, which works to develop and implement strategies for creating a more inclusive campus community. WUSTL is committed to fostering a culture of inclusion and equity, both on campus and beyond.
Athletics Programs and Facilities
Both UIUC and WUSTL offer a wide range of sports programs and facilities for students to participate in and enjoy. UIUC has over 30 varsity sports teams, while WUSTL has over 20 varsity sports teams. Both schools have state-of-the-art athletic facilities, including arenas, stadiums, and gyms, which provide a safe, healthy, and competitive environment.
In addition to varsity sports teams, both UIUC and WUSTL also offer a variety of intramural and club sports for students who want to stay active and compete in a more casual setting. These programs range from traditional sports like basketball and soccer to unique options like quidditch and ultimate frisbee. Additionally, both schools have outdoor recreation areas, such as hiking trails and rock climbing walls, for students who prefer to exercise in nature.
Campus Sustainability Efforts
Both UIUC and WUSTL strive to be environmentally sustainable and have implemented various environmentally-friendly policies and initiatives. UIUC has a robust energy conservation program and has set an ambitious target to reduce waste and promote recycling. WUSTL, on the other hand, has a comprehensive sustainability plan in place, which includes initiatives to reduce water consumption, promote green transportation, and reduce greenhouse gas emissions.
Additionally, both universities have implemented sustainable food practices. UIUC has a program called "Illinois Sustainable Food Project" which promotes local and sustainable food sourcing, as well as education on food systems and agriculture.
WUSTL has a "Green Dining" program which focuses on reducing waste and promoting sustainable food choices, such as vegetarian and vegan options. Both universities also have community gardens and composting programs to reduce food waste and promote sustainable agriculture.
Student Support Services
Both schools provide numerous support services for students to ensure they are successful academically, socially and emotionally. UIUC's on-campus resources include academic advising, health services, peer mentoring programs, and counseling services. At WUSTL, students have access to similar resources that include counseling, health services, disability services, tutoring programs, and academic coaching.
Additionally, UIUC offers a variety of career services to help students prepare for life after graduation. These services include resume and cover letter reviews, mock interviews, and career fairs. WUSTL also provides career services, including job and internship search assistance, networking events, and career counseling.
Both schools also have a strong commitment to diversity and inclusion. UIUC has a number of cultural centers on campus, including the Asian American Cultural Center, the Bruce D. Nesbitt African American Cultural Center, and the Native American House. WUSTL has a similar commitment to diversity and inclusion, with a number of student organizations dedicated to promoting diversity and multiculturalism on campus.
Infrastructure and Technological Resources
Both institutions have excellent infrastructure, top of the line facilities, and technological resources to support academic and research work. UIUC boasts cutting-edge technology, a state-of-the-art library, and highly advanced research and laboratory facilities. WUSTL also has modern facilities and sophisticated technological resources, including libraries, research centers, and innovation labs.
Furthermore, UIUC has a vast network of high-performance computing resources, including supercomputers and clusters, which are available to students and faculty for research purposes. The university also has a dedicated team of IT professionals who provide technical support and assistance to ensure that all technological resources are functioning optimally.
Similarly, WUSTL has a robust infrastructure that supports research and innovation. The university has a dedicated research park that provides space and resources for startups and established companies to collaborate with faculty and students. Additionally, WUSTL has a state-of-the-art data center that supports the university's computing and storage needs.
Study Abroad Opportunities
Both UIUC and WUSTL provide numerous study abroad opportunities for students to explore different cultures, languages, and academic environments across the globe. UIUC has partnerships with over 300 universities in more than 50 countries, while WUSTL has various programs available in over 35 countries.
Studying abroad can be a life-changing experience for students, as it allows them to gain a new perspective on the world and develop valuable skills such as adaptability and independence. In addition to traditional semester-long programs, both UIUC and WUSTL offer short-term study abroad options, such as winter or summer break programs, which can be a great way for students to fit international experiences into their busy schedules.
Furthermore, many study abroad programs offer opportunities for students to participate in internships, research projects, or service learning activities, which can enhance their academic and professional development. These experiences can also help students stand out in the job market and demonstrate their global competencies to potential employers.
Class Sizes and Teaching Methods
UIUC and WUSTL both offer small class sizes and a personalized learning experience, with faculty members who are easy to engage with and encouraging of active participation. In addition to traditional classroom learning, both schools provide experiential learning opportunities, hands-on projects, and research-oriented courses to enhance students learning.
At UIUC, students have the opportunity to participate in the "Illinois in Washington" program, which allows them to intern in Washington D.C. while taking courses related to politics and policy. This program provides students with a unique opportunity to gain hands-on experience in their field of study while also earning academic credit.
Similarly, WUSTL offers a program called "Beyond Boundaries," which allows students to design their own interdisciplinary majors and take courses across different departments. This program encourages students to think outside the box and pursue their academic interests in a personalized and innovative way.
Campus Culture and Traditions
Both UIUC and WUSTL have a unique campus culture and traditions that add extra meaning and fun for students outside of the classroom. At UIUC, traditions include Homecoming events, the annual Engineering Open House, and the springtime celebration of Moms Weekend. WUSTL has its annual Thurtene Carnival, a student-run fair, and many other events and traditions that build a strong sense of community.
In conclusion, both UIUC and WUSTL are renowned institutions that offer a robust and immersive collegiate experience. Therefore, it's necessary to weigh all the options and choose a college that offers the best fit for a student's academic, social, and personal goals.
One of the unique aspects of UIUC's campus culture is its strong emphasis on sports. The Fighting Illini have a storied history in college athletics, with notable achievements in football, basketball, and other sports. The university's sports teams are a source of pride for students and alumni alike, and attending games is a popular pastime for many.
At WUSTL, community service is a significant part of campus culture. The university has a robust network of volunteer organizations and service projects that allow students to give back to the local community. This emphasis on service helps students develop a sense of civic responsibility and fosters a culture of compassion and empathy.