USA Math Talent Search (USAMTS)
Getting into college has never been as competitive as it is today. In order to get in, students need to prove not only that they have the grades and smarts to get in, but that they also have a real like and appreciation for the area they plan to major in.
At AdmissionSight we believe that extracurricular activities are key to the college admissions process. They are one of the most important things that can help set your application apart from thousands of other applications.
If you're interested in a career that has anything to do with Mathematics, math competitions are an excellent way to improve your skills, meet peers with the same interests, get in touch with mentors that can help you, and show colleges that you're serious about a career in Mathematics.
The United States of America Mathematical Talent Search (USAMTS) is a free Mathematics competition for all students from the U.S. in middle school or high school. But what sets it apart from most Mathematics competitions is that it permits students to take a full month (or more) to work in solving the problems. For each problem, they require carefully written justifications, and the problems can be at reach for most students in high school or be challenging for even the best students in the country.
Another factor that sets the USAMTS apart from other contests, is that students can use any type of materials, like books, calculators, and computers, but their work has to be their own, as it runs on the honour system. The organization warns against asking even general questions to others, as it can lead to crossing the line to other types of questions. It's an individual competition, where the competition comes second. But there are prizes, as in every competition.
The USA Math Talent Search is a highly regarded, extremely competitive competition that will surely add a lot to students' college applications. It will also help develop the necessary math skills to get to college, like practising math for the SATs and the like.
What's the goal of the USA Math Talent Search?
The goal of this competition is to help all students develop the necessary skills to solve problems, work and improve their abilities regarding technical writing, and help them mature mathematically, all while also enjoying themselves.
What the USA Math Talent Search aims to do is improve students' insight, ingenuity, and creativity, all through the development of the skill of perseverance. These skills are essential for a career in Science, and that's why this contest is so important—if students want to show colleges they're serious about a scientific career path, then they should have this contest as part of the extracurricular activities in their resume.
The answers the students send in are graded by mathematicians, and their comments are sent back to the students, with suggestions and possible ways to improve their work. This way, they get to learn from their work, and all of the effort they put into solving the different problems can help them improve their skills.
What's one of the most important factors about the USA Math Talent Search?
Do you want to be part of the Olympiad team? Then this is the contest for you! The USA Math Talent Search is one of the ways in which students can be part of the process that selects the USA Mathematical Olympiad team. That team is the one that competes in the International Mathematical Olympiad.
At AdmissionSight we believe that when you're applying to college, having a resume that indicates that you were part of the Mathematical Olympiad team is a sure way to stand out among the different applicants.
The American Mathematics Competitions sets the necessary scores from the USAMTS to qualify for the American Invitational Mathematics Examination (AIME). It's different year to year. If you get a good score at the USAMTS, then you can take the AIME, the second necessary step towards being selected for the USA Mathematical Olympiad Team.
Another interesting fact? If you give your permission, the USAMTS will provide your name and address as a contestant to colleges, universities, and employers for recruitment purposes. This is another way this excellent competition can help you forge a career in Mathematics and increase your chances of getting into the college of your dreams.
What's the format of the contest?
The USA Math Talent Search is all about proof and research. Participants have to enter proofs during the one month (or more) time period of the competition, sending their answers by mail or uploading a PDF file through the USAMTS site.
Students can use any resources they see fit, as long as they work without anyone else's help. They need to provide carefully written arguments to their answers.
Since the 2010-2011 academic year, the format has consisted of two rounds of six problems each. Students have approximately six weeks to complete each round.
The format is comprised of three problem sets. Each set has five problems, and students have about one month to solve them. They can win up to five points per question.
What are some tips for solving the competitions' problems?
The USA Math Talent Search says they recommend keeping a binder of all USAMTS materials, which of course sounds like very helpful advice to any organized participant. In it, you can keep copies of all of the problems, your work, the rules, research, and anything else you deem necessary to help you find the solutions and stay organized.


When you start trying to solve the problems, there are some steps that can help:
Start by coming up with a simpler version of the problem you were given, and try to solve it, to get your thinking going.
If you find yourself stuck, try and see what information from the problem you haven't yet used. The answer might be there.
When working on geometry problems, make large and precise diagrams. They can help you figure out the solution without wasting time.
Look for similar problems you've worked on in the past, and see how you approach solving those problems, and how that may apply to the current problem you're trying to solve.
Can Computers be used to solve the problems posed?
A commonly asked question is whether or not computers can be used to find answers to the problems posed. And yes, you can use computers and still win all five points. But it's not as easy as it sounds.
Computer answers are very matter of fact, whereas solutions found by students are more detailed and can provide more proof and insight.
If you use a computer, you need to include an outline of the program or process you used, and you have to prove how that process solves the problem. You can't expect the grading mathematicians to know computer programming, so you have to provide detailed explanations on how the problem is solved using the computer program you selected.
You can also use tools like "Mathematica" as well as versions of "Mathematica for Students."
Can the Internet be used to solve the problems posed?
Of course, you can use the Internet to do research, as long as you're doing it on your own and not asking other people to help you out.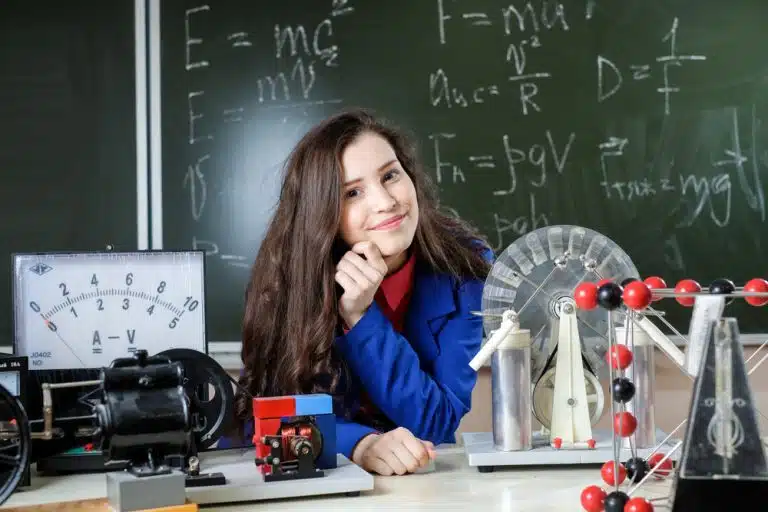 Since the honour system is part of how the USA Math Talent Search operates, professional ethics come into play. All participants need to sign a statement declaring they are the only ones who solved the problems and didn't discuss the process or the answers with anyone else. If you did seek out help, then you need to acknowledge that and give them proper credit.
What happens if a student has managed to solve all five problems posed?
The most important thing to do if you believe you've been able to solve all five problems is to make absolutely certain that your answers and solutions are 100% clear for the graders to analyze and understand. You need to provide enough details to prove with absolute certainty that you arrived at the right conclusion.
The next step would be to see if you can generalize all five problems. And from that, see if you can answer the generalizations, just how mathematical research is done. It's up to you to figure out how to generalize a problem, and there's not just one way to go about it.
If you're able to generalize a problem, then you've achieved a very important quality for a mathematician to have. At AdmissionSight we believe that this will also help you in your college applications, as you will have proven your abilities in the field of Mathematics beyond what regular high school students know.
What prizes can students expect?
If you place among the top students, you can get a prize that includes shirts from AoPS, software, and different types of mathematical books.
If you manage to excel in a particular problem, you can also receive a prize for an individual round.
And what's even more helpful and beneficial to students, after the third round, if you get a score that is high enough, some students may qualify to take the AIME exam, without having to qualify through the AMC 10 or 12 contests.
Who can participate in the contest?
The USA Math Talent Search is only open to citizens and residents of the United States of America, with no exceptions. Students cannot have graduated high school to participate, and middle school students are welcome to compete as well.
How was the contest started?
The USA Math Talent Search was started in 1989 but Professor George Berzsenyi under the Kömal model and with a joint sponsorship with the Rose-Hulman Institute of Technology and the Consortium for Mathematics and its Applications.
Who are the sponsors of the USA Math Talent Search?
The National Security Agency started sponsoring the USAMTS in 2004. The NSA has funded the program since 1992. It's also worth mentioning that mathematicians at the NSA donate hours to grade students' submissions to the USA Math Talent Search contest.
The USAMTS is administered by the Art of Problem Solving Foundation. It also receives support (financial and logistical) from AoPS Incorporated.
Is the USAMTS connected to the AMC?
The USA Math Talent Search is a sponsor of the AMC. In turn, the AMC sponsors the American Mathematics Competition 12 (AMC 12, previously known as AHSME), the AMC 10, the AMC 8, the America Invitations Mathematics Examinations (AIME), the USA Mathematical Olympiad (USAMO), and the U.S. participation in the International Mathematical Olympiad (IMO).
At AdmissionSight we encourage all students to enter all of these competitions, as they will certainly help enhance your chances of getting into the college of your dreams.
The USA Math Talent Search is a highly competitive Mathematics competition that will surely enhance your resume. When applying to college you need to remember that you need to show deep interest and commitment to a certain area of studies. You need to show you're serious about a certain career path. And competitions like this are a great way to do that.
At AdmissionSight we believe that you need to be a well-rounded individual to stand out during the college admissions process. You need not just grades and a superbly written essay that shows who you really are and why you deserve a spot in the college of your choice, but you also need extracurricular activities. You need to show you care.
Participating in contests like the USA Math Talent Search also prepares you for the high-pressure life of being a college student at a top university. You will have participated and competed against the top students, solving problems few can actually solve on their own. You will have proven to yourself and to others that you have what it takes to make it in college.
So if you're serious about a career in Science and Mathematics, don't wait to apply to the USA Math Talent Search. It'll open your path, and help guide you towards your college goals.