USC Campus Life
The University of Southern California (USC) is a renowned institution known for its vibrant campus life. As a student at USC, you will have access to many opportunities and experiences that will enrich your college years. From the unique campus culture to the academic rigor and extracurricular activities, USC offers a well-rounded experience for its students. In this guide, we will delve into various aspects of USC campus life, providing you with valuable insights and tips to make the most of your time.
Understanding the USC Campus Culture
One of the defining features of USC is the strong sense of Trojan Pride that permeates throughout campus. From the moment you step foot on campus, you will feel the energy and enthusiasm that students have for their university. The Trojan Family is a tight-knit community that values camaraderie, collaboration, and a shared love for USC. Whether it's cheering on the football team at the iconic Los Angeles Memorial Coliseum or participating in the annual Springfest celebration, you will quickly become a part of this spirited community.
USC's campus is not only known for its vibrant student life but also for its rich history and architectural beauty. As you explore the campus, you will be greeted by stunning buildings that blend traditional and modern design elements. From the iconic Tommy Trojan statue to the picturesque Doheny Library, every corner of the campus tells a story.
The Spirit of Trojan Pride
Trojan Pride encompasses more than just cheering on the athletic teams. It's a mindset that encourages students to excel academically, engage in meaningful extracurricular activities, contribute to the community, and strive for personal and professional growth. USC's commitment to excellence and innovation is reflected in the achievements of its students and faculty.
Academically, USC offers a wide range of programs and majors that cater to diverse interests. Whether you're interested in business, engineering, film production, or any other field, you'll find top-notch faculty and resources to support your educational journey. The university's emphasis on experiential learning ensures that students have ample opportunities to apply their knowledge in real-world settings, preparing them for successful careers.
USC Campus Life: Diversity and Inclusion
USC prides itself on its diverse student body. The university embraces students from all walks of life, fostering an inclusive environment where different perspectives and ideas are valued. As you interact with fellow students from different backgrounds, you will have the opportunity to broaden your horizons, challenge your assumptions, and develop a deep appreciation for cultural diversity.
Moreover, USC actively promotes diversity and inclusion through various initiatives and programs. The university hosts cultural events, workshops, and seminars that celebrate different cultures and promote dialogue on important social issues. Additionally, USC's student organizations provide a platform for students to come together based on shared interests, identities, and causes, further enhancing the sense of community and inclusivity on campus.
Outside of the classroom, USC offers a wide range of extracurricular activities and clubs that cater to diverse interests. Whether you're passionate about community service, performing arts, sports, or entrepreneurship, you'll find a welcoming community of like-minded individuals who share your passions. These extracurricular opportunities not only allow you to pursue your interests but also provide avenues for personal growth, leadership development, and lifelong friendships.
USC Campus Life: Academics
At USC, you will be exposed to a rigorous academic curriculum that challenges you to think critically and explore new horizons. The university's academic programs are designed to foster intellectual curiosity and prepare you for a successful future. Whether you are pursuing a degree in business, engineering, or the arts, USC offers a wide range of majors and minors to cater to your interests and aspirations.
When it comes to academic life at USC, the possibilities are endless. The university is known for its commitment to academic excellence and offers a plethora of opportunities for students to engage in rigorous coursework and research. USC's faculty members are renowned experts in their respective fields, ensuring that you receive a top-notch education. They are not only dedicated to teaching but also to mentoring and guiding students throughout their academic journey.
One of the highlights of academic life at USC is the emphasis on research. The university provides numerous research opportunities that allow you to engage in groundbreaking discoveries and contribute to the advancement of knowledge in your field of study. Whether you are interested in conducting experiments in a state-of-the-art laboratory or collaborating with faculty members on cutting-edge research projects, USC offers a supportive environment for you to explore your intellectual curiosity.
Rigorous Academics and Research Opportunities
Academic excellence is at the core of USC's mission. The university's renowned faculty members are experts in their respective fields, ensuring that you receive a top-notch education. In addition to classroom learning, USC provides numerous research opportunities that allow you to engage in groundbreaking discoveries and contribute to the advancement of knowledge in your field of study.
At USC, you will have access to state-of-the-art facilities and resources that will enhance your learning experience. Whether it's a fully equipped engineering lab, a cutting-edge computer science center, or a world-class performing arts venue, USC's commitment to providing students with the best possible learning environment is evident.
Furthermore, USC encourages interdisciplinary collaboration, allowing students to explore multiple fields of study and gain a well-rounded education. The university offers a variety of interdisciplinary programs and research centers where students can work alongside faculty members from different disciplines, fostering a rich and diverse academic experience.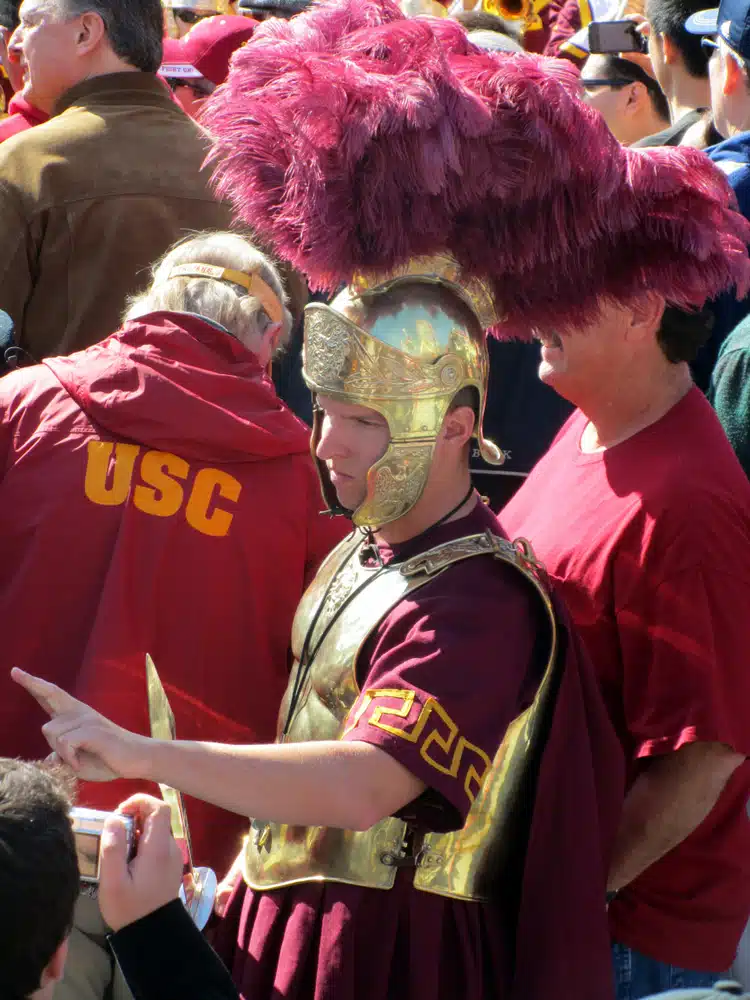 Support Services for Students
USC recognizes the importance of providing comprehensive support services to help students thrive academically and personally. The university offers resources such as tutoring services, academic advising, career counseling, and wellness programs. These services are designed to assist you in achieving your academic goals while maintaining a healthy work-life balance.
When it comes to academic support, USC goes above and beyond to ensure that students have the resources they need to succeed. The university's tutoring services provide individualized assistance in various subjects, helping students overcome challenges and excel in their coursework. Additionally, academic advisors are available to guide students in selecting the right courses, exploring major options, and planning their academic journey.
USC also understands the importance of preparing students for their future careers. The university's career counseling services offer guidance in resume building, interview preparation, and job search strategies. USC's strong network of alumni and industry connections further enhances students' career prospects, providing valuable networking opportunities and internships.
Furthermore, USC recognizes the importance of student well-being and offers a range of wellness programs to support students' mental and physical health. From fitness classes and counseling services to mindfulness workshops and stress management resources, USC is committed to fostering a supportive and nurturing environment for its students.
USC Campus Life: Residential Life
Living on campus is an integral part of the USC student experience. By residing in one of USC's diverse residential communities, you will have the opportunity to develop lifelong friendships, immerse yourself in campus life, and forge connections with faculty and staff members.
When you choose to live on campus at USC, you are not just finding a place to sleep and study. You are joining a vibrant community that is filled with opportunities for personal growth and development. From organized social events to academic support resources, living on campus provides a supportive environment that fosters community engagement and helps you make the most of your college experience.
Overview of Housing Options
USC offers a variety of housing options to suit every student's preferences. From traditional residence halls to apartment-style living, there is a housing option that caters to your needs. Each residential community has its own unique features and amenities, providing a home away from home for students.
One popular housing option at USC is the traditional residence halls. These halls are not just a place to sleep; they are a place to build lasting friendships and create memories. With shared common areas and organized social events, residence halls offer a sense of community that is hard to find elsewhere. Whether you are studying together in the lounge or participating in a floor-wide game night, the residence halls are a hub of activity and connection.
If you prefer a more independent living experience, USC also offers apartment-style housing. These apartments provide a greater level of privacy and autonomy, allowing you to create a home that reflects your personal style. With fully-equipped kitchens and spacious living areas, apartment-style living offers a taste of independent adulthood while still being connected to the vibrant USC community.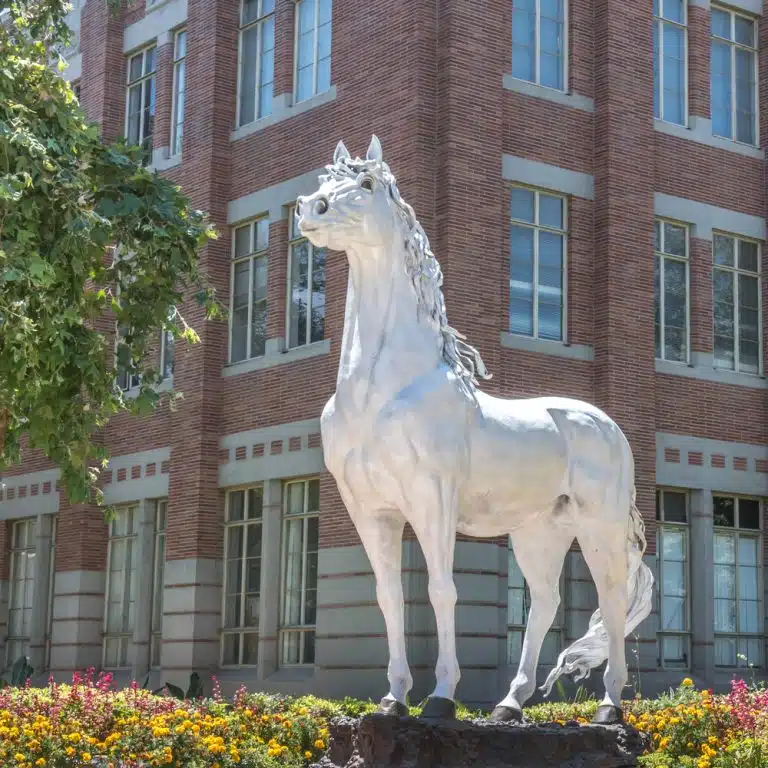 Building a Community in Residence Halls
Residence halls at USC are more than just places to stay; they are vibrant communities where lifelong friendships are formed. From organized social events to academic support resources, residence halls offer a supportive environment that fosters personal growth and community engagement.
Living in a residence hall means being part of a close-knit community. You will have the opportunity to participate in floor-wide activities and events, such as movie nights, game tournaments, and study groups. These activities not only provide a chance to relax and have fun, but also create opportunities for you to meet new people and form lasting connections.
In addition to social events, residence halls also offer academic support resources. Many halls have study lounges and tutoring programs, providing a convenient and supportive environment for academic success. Whether you need help with a challenging class or simply want a quiet place to study, the residence halls have you covered.
Living in a residence hall also means having access to a dedicated team of staff members who are there to support you. From resident advisors who can provide guidance and support, to maintenance staff who ensure that your living environment is safe and comfortable, the residence hall staff are committed to creating a positive and inclusive community.
USC Campus Life: Extracurricular Activities and Organizations
While academics are an essential part of the student experience, your time at USC will be enriched by engaging in extracurricular activities and joining student organizations. USC offers a wide range of choices, allowing you to explore your passions, develop leadership skills, and create lasting memories.
Sports and Fitness Opportunities
USC's athletic program is known for its rich history and dedication to excellence. Whether you are a varsity athlete or simply enjoy participating in recreational sports, USC offers state-of-the-art facilities and a variety of intramural and club sports. From cheering on the Trojans at football games to joining a fitness class at the Lyon Center, there are numerous ways to stay active and support fellow Trojans.
Clubs and Societies for Every Interest
USC boasts a vibrant student organization scene, with over 800 clubs and societies to choose from. Whether you are interested in community service, arts and culture, professional development, or academic pursuits, there is a club or organization that aligns with your interests. Joining a club not only allows you to pursue your passions but also provides opportunities for networking, skill-building, and leadership development.
Dining and Food Options on Campus
When it comes to dining at USC, you will find a wide array of options to satisfy your taste buds. From traditional dining halls to food trucks and local eateries, there is something for everyone.
Meal Plans and Dining Halls
USC offers meal plans that provide convenient access to dining halls on campus. These dining halls offer a variety of cuisines, catering to different dietary preferences and restrictions. Additionally, USC is home to a diverse range of food trucks that offer a unique culinary experience for students.
Local Eateries and Food Trucks
If you're looking to explore the culinary scene beyond campus, USC is located in the heart of Los Angeles, offering a multitude of local eateries and food trucks. From world-class restaurants to trendy food markets, you will never run out of options to satisfy your cravings.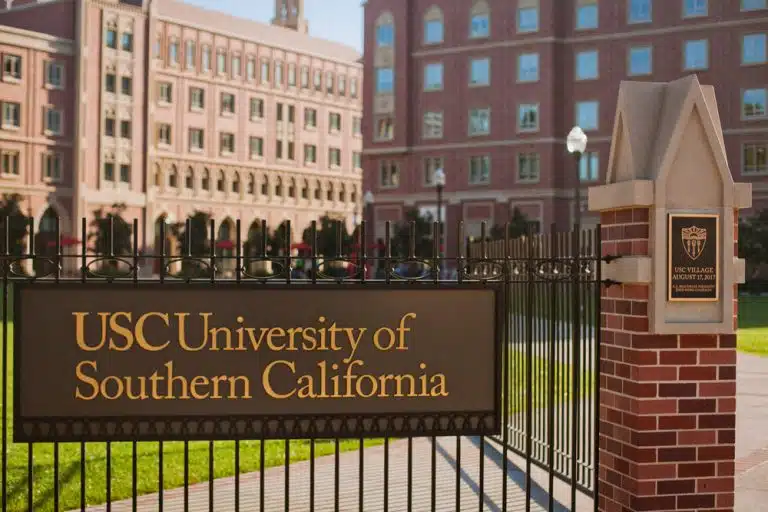 Final Thoughts
Exploring campus life at USC is an adventure filled with opportunities for personal and academic growth. From the vibrant campus culture to the rigorous academics and diverse extracurricular activities, USC offers a well-rounded experience that prepares you for success in the real world. By embracing the Trojan Pride and immersing yourself in the rich tapestry of student life, you will create unforgettable memories and forge lifelong connections.
How AdmissionSight Can Help You With College Admissions
AdmissionSight is a college consulting firm that provides personalized assistance to students throughout the college admissions process. Here are some ways that AdmissionSight can help you:
Admissions strategy: AdmissionSight can help you develop a strategic plan for your college application process. Our professional consultants can assist with identifying schools that are a good fit for your academic, extracurricular, and personal goals and help you plan and prioritize your application strategy.
Application review: AdmissionSight can review your application and provide feedback on how to improve it. We can offer suggestions on making your application stand out and highlighting your strengths and unique qualities.
Essay coaching: AdmissionSight can help you craft compelling essays that showcase your personality, goals, and achievements. We can guide you through the essay writing process and provide feedback on your drafts to help you refine your writing.
Interview preparation: AdmissionSight can provide interview coaching to help you feel confident and prepared for college interviews. Our experts can offer tips on how to present yourself professionally and how to answer common interview questions.
Extracurricular planning: AdmissionSight can help you plan and develop your extracurricular activities to make them more impactful and meaningful. We can suggest activities that align with your interests and goals and provide guidance on demonstrating your leadership and initiative.
Overall, AdmissionSight can provide valuable guidance and support throughout the college admissions process to help you maximize your chances of getting accepted into the college of your choice.
With a high success rate of over 75%, we have built a strong network in the past decade. Book an initial consultation today, free of charge!