Top Schools for Dentistry in the US
What is dentistry?
What is dentistry? If you're a student interested in this field, we've got you covered! Dentistry is a medical and scientific discipline that focuses on the diagnosis, treatment, and prevention of oral diseases. It is a dynamic health profession that provides the opportunity to grow one's career and earn one's place as a highly valued and accomplished community member. The high demand for dental care is expected to remain steady for the foreseeable future, which results in great demand for more dentists. Hence, the reason why aspiring dental students are eyeing to attend one of the top schools for dentistry in the US.
Oral health having a significant influence on overall health is one of the primary factors that promote the expansion of new professional opportunities each year.
What are the top schools for dentistry in the US?
It takes a lot of time and effort to be a dentist. It really requires a great academic background and experience. In line with this, we have compiled here the top schools for dentistry in the US.
1. University of Michigan – Ann Arbor
Dentistry students at the University of Michigan in Ann Arbor have access to a vast network of associated clinics through which they can receive valuable hands-on experience. These clinics offer a wide variety of learning opportunities.
There are a total of 15 different programs that are being taught by 120 full-time instructors. In addition, the institution offers dental services and programs to promote oral health to community members.
2. University of North Carolina – Chapel Hill
The Adams School of Dentistry at the University of North Carolina at Chapel Hill has maintained its position among the top schools for dentistry in the US.
The Advocate-Clinician-Thinker (ACT) principle is incorporated into the curriculum of the institution's Doctor of Dental Surgery (DDS) Program. Dentistry students learn to be problem-solvers and to advocate on behalf of their patients as part of their education.
They also offer superior care in the clinical setting. Students obtain clinical experience by rotating through one of North Carolina's fifty different sites and by volunteering at one of two student-run free clinics.
More than 90 thousand patients per year visit these clinics in order to receive dental and oral health care services.
3. Harvard University
When it comes to rankings of the best universities, Harvard University is consistently found at the top, not just in this country but also among dentistry schools located all over the world. This dental school at this Ivy League university is often considered to be among the very best in the United States.
The Longwood Medical Area in Boston is home to the Harvard School of Dental Medicine (HSDM).
Students at HSDM usually collaborate with their counterparts at Harvard Medical School on some aspects of their academic curriculum.
Clinical rotations at the Harvard Dental Center, which treats more than 25,000 patients on an annual basis, provide students with the opportunity to obtain practical experience.
4. University of California, Los Angeles
The School of Dentistry at the University of California in Los Angeles (UCLA) confers its Doctor of Dental Dentistry degree to more than one hundred students each year.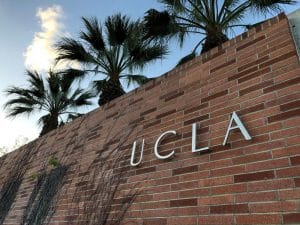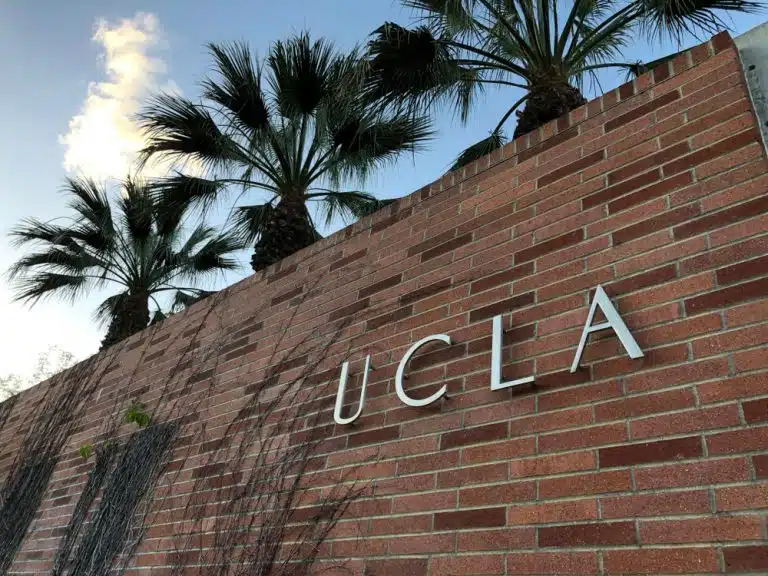 The majority of students who graduate from this institution either continue their education by getting post-graduate training or by earning advanced degrees in oral biology. They also typically begin gaining clinical experience during their second year of study.
They participate in rotations at a variety of community service programs as well as specialized clinics in order to continue gaining clinical experiences.
5. University of California, San Francisco
The School of Dentistry at the University of California in San Francisco (UCSF) offers its students the opportunity to participate in research and get clinical training. Each year, more than one hundred students are able to graduate.
Students have the opportunity to obtain practical experience by working in the school's dental facility, which provides care to more than 120,000 patients each year.
The UC San Francisco School of Dentistry gets excellent marks for research as well. It has consistently received the most funding from the National Institutes of Health, making it one of the top schools for dentistry in the US.
6. University of Washington
At the University of Washinton, students in the dental program receive experience by participating in the following:
A mobile geriatric clinic
A clinic specializing in treating patients with various impairments
A specialized dentistry office for patients suffering from major dental phobias and psychosocial problems.
In addition, there are a plethora of possibilities to get clinical experiences in settings such as Seattle Children's Hospital, Harborview Medical Center, and even the School of Dentistry's own clinics.
7. University of Pennsylvania
The top dentistry schools in the US include another institution from the prestigious Ivy League. The School of Dental Medicine at the University of Pennsylvania was first founded in the year 1878. DMD students at the University of Pennsylvania have a number of degree choices to choose from, including the following:
Bioethics
Business Administration
Education
Law
Public Health
In addition to this, the institution gives its students access to a wide variety of clinical experiences and runs outreach initiatives for the local community.
Approximately 22,000 individuals each year receive dental care and services from the Primary Care Unit of this organization.
8. University at Buffalo, the State University of New York
Dentistry students at the University at Buffalo School of Dental Medicine (UBDM) have access to comprehensive educational programs that place an emphasis on research and clinical practice.
The first year of the program is dedicated to providing students with hands-on clinical experience.
There are approximately 500 students enrolled in either a Doctor of Dental Surgery degree program or a dual degree program that combines a Doctor of Dental Surgery degree with a Master of Business Administration degree.
9. University of Iowa
Since its founding in 1882, the University of Iowa College of Dentistry and Dental Clinics has been recognized as one of the nation's preeminent institutions for patient care, dental education, and research in oral science.
There is only one dental school in Iowa, and this particular university is responsible for the education of 78% of the state's dentists.
Their dentistry program is one of the most extensive and rigorous in the industry. It places a strong emphasis on teaching its students the value of critical thinking and learning via problem-solving activities. More than 170,000 individuals visit one of their dental clinics each year.
10. New York University
The dental school of New York University is widely regarded as the most prestigious in the entire country. NYU is responsible for the education of over 10% of all dentists in the United States. Its College of Dentistry confers Doctor of Dental Surgery degrees to about 400 students each academic year.
Students studying dentistry must complete coursework in a variety of clinical, behavioral, and biological specializations. The clinical training opportunities available at NYU are comprehensive and involve a wide variety of patients.
During the course of a student's four years in school, they will obtain experiences that are relevant to the real world. They collaborate extensively with the teaching staff, the practice directors, and their group.
About 300,000 patients are cared for each year at NYU, and each of them is offered exceptional experiences and opportunities that cannot be found anywhere else.
How should one apply to dentistry schools?
Going over the top schools in the US, the next step is to choose the best fit for you and ace the admission process. How do you apply to dental schools? There are some key points you need to remember.
It goes without saying that you should always try to keep your grade point average as high as you possibly can. It is also essential to prepare for the DAT in the most comprehensive and efficient manner possible.
Because of the high level of competition, dental schools can admit only a tiny fraction of the students who submit an application. It is absolutely necessary for you to put in as much effort as possible in order to achieve the highest possible GPA and DAT scores.
Tutoring, study groups, and office hours with professors are all options for students who feel they could benefit from assistance in raising their grade point average or standardized test performance.
In addition, the admissions committees for dental schools are also interested in how much you give to the community in which you live. It is essential to have a track record of successfully completing relevant volunteer activity, maintaining relevant employment, and/or actively participating in relevant clubs.
Students also have a fantastic opportunity to advance their education by taking part in relevant research laboratories while they are undergraduates.
Moreso, a one-of-a-kind opportunity for you to differentiate yourself from other applicants through the essays you write,  interviews you conduct, and the letter of recommendation that the professor who has really worked with you has written.
Most importantly, it is imperative that you conduct research on the schools to which you will be applying, as well as visit those schools, and then customize your application accordingly.
Regardless, AdmissionSight is always ready to help you. We have more than a decade of experience helping students navigate the rigorous application process at the world's best colleges. Seventy-five percent of our students are accepted to top schools like Stanford, MIT, UChicago, and Caltech, giving us one of the best admissions records in the business. Please feel free to contact us at any time to schedule your free preliminary consultation.