Berkeley Letters of Recommendation
How Many Letters Of Recommendation Does Berkeley Require?
Even though they make up a small portion of your application, letters of reference are crucial to the college admissions process. These letters give admissions officers important information that might not be apparent from your college application alone. Your distinctive traits, character, determination, academic excellence, and personal accomplishments are attested to in your recommendation letters. However, Berkeley letters of recommendation are not required for everyone by the time students submit their applications.
When submitting your application, official transcripts should not be included as well. When you get admitted to UC Berkeley, that is the time the final transcripts are needed by the admissions office on your campus. In addition, you should check your inbox frequently because the campus can ask for recommendation letters later as part of a supplemental review.
How many letters of recommendation does Berkeley require? At the beginning of the fall of 2015, selected UC Berkeley candidates will be required to submit two letters of recommendation. Submission is optional and not required for admissions application review in its entirety.
As of the Fall of 2017, the UC Policy for Augmented Review permits Berkeley letters of recommendation. The augmented review procedure is intended to give a select group of applicants who are on the cusp of admission additional assessment since their original applications either give an incomplete picture of their qualifications or present unique circumstances that call for further explanation.
For instance, applicants could have unique skills, aptitudes, or successes in particular fields that have the potential to improve the campus but may need more explanation. It could also be that the details included in an application might not sufficiently describe the impact of  a tough obstacle the applicant has faced.
What Should Be In A Berkeley Recommendation Letter?
Some freshmen applying for admission will have the chance to submit two letters of recommendation starting in the fall of 2015. It will not be necessary and will be optional. This change was made in recognition of the value of letters of recommendation in supplying extra academic and personal context.
A maximum of two Berkeley letters of recommendation should be submitted, as well as additional feedback from third parties such as the candidate's professors, guidance counselors, coaches, program coordinators, or anybody else who is familiar with their academic qualifications and extracurricular skills/talents. What should be in a Berkeley recommendation letter? The emphasis of letters of recommendation should be on the candidates' cognitive and psycho-social skills.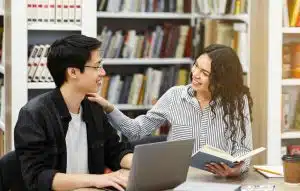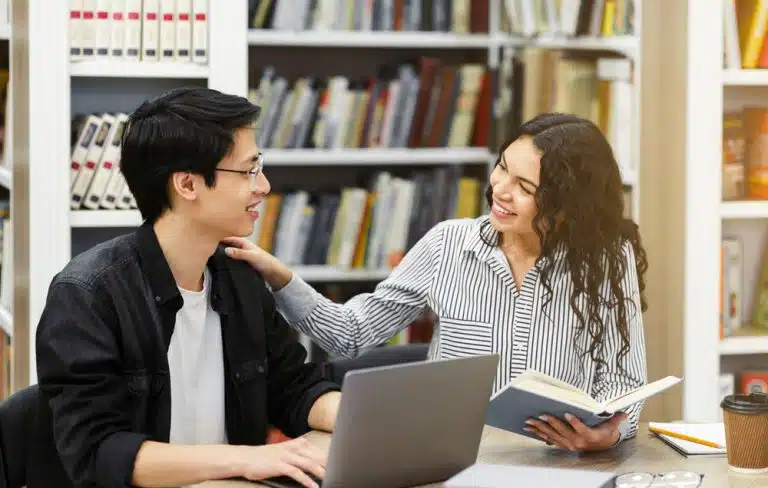 Students will receive an email inviting them to fill out an online form with their information and the people writing the letters. Recommenders will get an email with information on how to send letters to UC Berkeley electronically after submitting the form. These letters could not be viewed in the UC Application Center since these letters are sent to UC Berkeley directly and are solely used for the school's review process.
Berkeley invites those who write letters to consider the following ideas when asked to add a letter to the application process to foster the belief in the importance of holistic review:
Academic potential and performance (overall and about the applicant's high school class)
Passion for learning
Leadership (in the classroom, at home, or in the society)
Persistence amidst difficulties
Engagement with people from different cultures
Originality/creativity
Demonstrated concern for others
For applicants, but before asking others to write recommendation letters on your behalf, consider who knows you well both within and outside of the classroom because Berkeley letters of recommendation will provide crucial information about you. Identify the best person to address these traits. It is best to find others who are aware of the Berkeley ideals you exhibit as well.
Be sure to inquire from your potential recommenders first. If they agree, provide them with details about your recent achievements and other facts that could help them write a compelling letter about you. Assure them of the timeframes, specifics, and how the process works.
What Is the Deadline For Berkeley Recommendation Letters?
What is the deadline for Berkeley recommendation letters? An "early decision" or "early action" application is not available at UC Berkeley. However, because Berkeley uses a rolling admissions decision process, the earlier you submit your application, your admissions result will most probably be included in the initial round of admissions decisions, should they choose to conduct one.
Here is the application timeline at Berkeley:
| | |
| --- | --- |
| Activity | Date |
| UC Application Opens | August 1 |
| UC Application Submission Period | November 1-30 |
| Request for Letters Sent to Students | First three weeks of December |
| Letters of Recommendation Due | January 15 |
For those selected students who are required to submit supplemental materials, give your recommenders enough time to prepare your Berkeley letters of recommendation. Despite being busy, your recommenders can write well-thought letters with extra time on their hands.
What Are the Requirements To Get Into Berkeley?
What are the requirements to get into Berkeley? Although there are a few minimal standards that applicants must meet to be considered for admission to UC Berkeley, most successful candidates considerably exceed these standards. Your academic performance is one of the first factors admissions officers will consider as an early "cutting factor" to sift through a huge pool of applicants. Therefore, having strong academics is essential.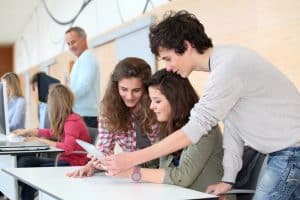 Students should adhere to the following minimum standards before applying to Berkeley:
Meet the requirements for the A-G subject courses:
History/Social Science: Two years required
One year of world history, cultures, or geography
One year of U.S. history or half a year of U.S. history and half a year of U.S. government
English: Four years required
Mathematics: Three years are required but four years recommended
One year of geometry
Laboratory Science: Two years are required but three years recommended
Must include two of the following: biology, chemistry, and physics
Language other than English: Two years required but three years recommended
Visual and Performing Arts: One year required
College Preparatory Electives: One year is required
Can be additional A-F courses beyond what is required
Other approved courses: Psychology, speech or debate, computer science, economics, etc.
Completion of A-G courses in the 10th and 11th grades with a 3.0 GPA (For non-residents, 3.4 GPA is required).
SAT/ACT Prerequisites
When selecting applicants or giving scholarships, UC Berkeley and all other University of California institutions do not take applicants' SAT or ACT results into account. Test results may be used as an alternative to meet minimal eligibility requirements or, following admission and enrollment, for course placement.
Essays
There are eight questions for the University of California personal questions but you need to respond to 4 essay questions. Additional comments will be made available if there is something about you that you would like to express in your application but do not have the chance to.
Requirements for International Students
Over 50 nations are represented among UC Berkeley students. Using the UC application, international students can apply as freshmen or transfer students.
UC Berkeley will accept scores from any of the following language exams for students whose first language is not English but who can demonstrate English proficiency:
International English Language Testing Service (IELTS)
Test of English as a Foreign Language (TOEFL)
Duolingo English Test (Fall 2021/2022 only; under revision for Fall 2023)
The TOEFL test results you submit to one UC campus will automatically be sent to all the campuses you apply to, while IELTS and DET results must be submitted separately to each campus.
What Does Berkeley Look For In Applications?
For Freshman applicants and Transfer applicants, the selection is based on a thorough examination of the information—both academic and personal—presented in the application.
UC Berkeley was the first UC university to implement the holistic review procedure, which has since been adopted by most UC campuses. As a result, the university was able to admit a diverse undergraduate class from 74 countries, 53 states and commonwealths, and 17% first-generation college students.
The term "holistic evaluation" describes the method of assessing Freshman applications in which no one piece of information is given a higher priority than any other. "Comprehensive review" describes the evaluation procedure for Transfer applications when all academic and personal characteristics are considered, but academic preparation for the major is given more weight.
Selection Process
UC Berkeley is one of the more difficult universities in the nation to get into, with admissions getting tougher every year. The level of selectivity varies amongst colleges due to student demand.
Berkeley's selection procedure aims to find candidates who are most likely to make contributions to Berkeley's intellectual and cultural community as well as, in the long run, to the State of California, the United States, and the rest of the globe.
What does Berkeley look for in applications? The basic criteria are frequently insufficient to be competitive for selection at Berkeley because of the competitive campus environment. In addition to the fundamental prerequisites for admission, the school chooses its freshman class after a comprehensive evaluation of your academic achievement, which is primarily determined by:
Your UC grade point average, both weighted and unweighted (calculated using 10th and 11th-grade UC-approved courses only)
Your planned courses for the 12th grade
The number of college preparatory courses, AP, IB, honors, and transferable college courses you have taken
Your degree of accomplishment in those courses as a comparison to other UC applicants at your school
Your scores on AP or IB examinations and SAT subject exams
Your pattern of grades over time
Personal Insight Questions
The personal insight questions, which are short-answer questions from which you can choose, are an essential component of your application and are read by both the Admissions and Scholarship offices.
The personal insight questions at Berkeley are used for the following:
Identify and assess differences among applicants whose academic records are frequently quite comparable.
Give facts that may not be clear from other areas of the application, such as your level of academic, personal, and extracurricular achievement.
Berkeley looks for the following information in your personal insight questions:
All accomplishments in light of the opportunities available to you.
Any unusual circumstances or hardships you have faced and how you have overcome or have responded to them.
Initiative, motivation, leadership, persistence, service to others, exceptional potential, and substantial experience with other cultures. The presence of hardship does not guarantee admission. If you decide to write about challenges you have faced, you should focus on:
How you dealt with and got through your obstacles rather than just recounting a challenge to mention it for the sake of your application.
What you learned as a result of these circumstances.
Transcripts and Portfolios
UC Berkeley and other UC schools do not require applicants to submit transcripts, portfolios, or other supporting materials as part of the UC application process. Applicants must correctly and honestly self-report their grades from their transcripts. The official transcripts are compared to what the applicant said on the application if the student is accepted and enrolled. Enrollment may be canceled in the event of any irregularities.
Other supporting materials, such as art portfolios, resumes, etc., are not considered by UC Berkeley when reviewing applications, except for few special cases. The school anticipates that the student's stated grades, test results, extracurricular activities, personal insight questions, and Berkeley letters of recommendation (for select students) will provide a complete picture of their background and goals.
Even while the Berkeley applicant pool is extremely competitive and grades and test scores are crucial, the admissions read each application carefully and look beyond the numbers for candidates who can contribute to Berkeley's exceptional educational environment. On your application, you may show your leadership in several ways. Start your application early and set yourself apart from other candidates by writing about your personal experience.
AdmissionSight assists hundreds of high school students every year to get into their dream schools. If you are one of those students who aim to attend one of the best public institutions in the nation, consult with AdmissionSight experts. Know more about what we can offer by booking an initial consultation today.