Caltech Pre-College Programs
The mission of the Center for Teaching, Learning, and Outreach at Caltech, which is home to the Educational Outreach programs at the California Institute of Technology, is to translate and transfer the essence of the institute's research to the general public with the goal of increasing public awareness and comprehension of fundamental scientific and engineering principles. This includes programs like the Caltech pre-college programs for high school students.
Our students, faculty, and staff are all actively involved in every facet of these high-impact, portable programs. These programs are designed to provide local and regional PreK, elementary, middle, and high school students, as well as their teachers and parents, with an opportunity to learn about cutting-edge science and technology.
The Caltech pre-college programs are designed to enlighten, excite, and motivate students in preparation for college. This is done by utilizing both informal and formal education methods and procedures in a manner that is consistent with state and national science education requirements.
What do pre-college programs mean?
What do pre-college programs mean? High school students who are interested in furthering their education have the opportunity to attend college or university programs through participation in a pre-college program, which often takes place over the summer months. Students are able to form a more accurate mental image of what their lives would be like if they joined the specified college after completing their high school education thanks to this activity.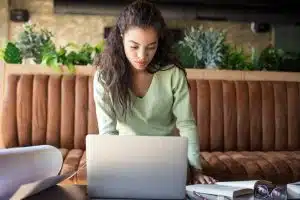 Students have the option of participating in pre-college programs that are residential, in which case they would live in the college's dorms with their fellow classmates, or commuter, in which case they would remain at home and travel to the school each day. Pre-college programs like that of Caltech pre-college programs typically last anywhere from one to eight weeks.
Students have the opportunity to attend a variety of lectures and take part in other social activities on campus while participating in these programs. Some high school juniors and seniors who are interested in participating in pre-college programs like the Caltech pre-college programs have the opportunity to do so, while other programs may choose their participants through a variety of means. A standardized test, an essay, or a recommendation from a teacher are all examples of these procedures.
What are the pre-college programs at Caltech?
What are the pre-college programs at Caltech? Caltech provides programs for students still in high school. Not only in high school but also students who are a few years younger are eligible to participate in several of these activities. On the other hand, there are certain Caltech pre-college programs that are reserved just for students enrolled in high school. The Caltech Summer Enrichment Program is the name of this particular initiative.
Students in the ninth through twelfth grades who are interested in pursuing careers as creative researchers are the target audience for this program. You will do research projects in the labs on campus under the direction of the instructors, and then you will apply what you've learned to other initiatives that will have a beneficial effect on the community around you.
The duration of each stage of the program is six weeks, and it takes place over the course of three distinct summers. The Community Science Academy, or CSA, is the name given to each individual program that is offered as part of the Caltech Summer Enrichment Program. Students will begin their studies in CSA 1, and if they wish to continue their education, they may enroll in CSA 2 and CSA 3 during the subsequent two summers.
Each summer at the Community Science Academy, the highlighted events are different, and completion of one program is necessary to move on to the next. The Caltech Summer Enrichment Program, on the other hand, places a greater emphasis on scientific learning through hands-on workshops that are connected to a requirement in the local community.
You will need to go through a rigorous application process in order to be considered for entry into this program. On the other hand, if you are chosen to participate, you will not be required to submit a new application for any of the three summers that follow your acceptance.
Summer Research Connection
The Summer Research Connection (SRC) is a program that lasts for six weeks and is designed for K-12 science teachers as well as high school students from the Pasadena Unified School District. Participants are placed in research labs at Caltech, where they work together in student-teacher teams to undertake scientific research while being supervised by research mentors. This is a program for students ages 15 to 18 as well as teachers from the Pasadena Unified High School District.
The goal of the Hybrid Summer Research Connection (HSRC) is to increase participation in SRC by utilizing the virtual learning approaches that were developed during the COVID-19 epidemic. This six-week program offers students and teachers from underserved communities across Los Angeles and Orange Counties the opportunity to participate in research experiences both on and off campus through a combination of on-campus and remote research opportunities.
Da Vinci Camp
The DaVinci Camp Summer Institute is a day camp that runs for three, five, or eight weeks and consists of programs that run all day long. These sessions seamlessly mix social and academic components drawn from the arts and applied sciences. Students in middle school and high school who are already gifted and have a lot of drivers will benefit the most from this program since it will help them improve their interests and abilities (rising 6th – 12th grades and graduating seniors).
In the spirit of Leonardo da Vinci's conception of a Renaissance scholar, the camp activities combine training in mathematics, engineering, and physics with instruction in the fine arts. The kids' learning is reinforced through interactive workshops, as well as through a variety of additional activities, which help to keep their day balanced.
Students are challenged to utilize their full capacities for analysis and creativity within the context of a fast-paced academic setting, all while making connections with peers who have similar interests and skills.
Are pre-college programs worth it?
Are pre-college programs worth it? The answer to the question of whether or not participating in pre-college summer programs is worthwhile, depending on what your long-term objectives are, is "it depends." If you already have your heart set on a particular line of work and are prepared to do everything in your power to turn your goals into a reality, then participating in a pre-college summer program like that of the Caltech pre-college programs could very well be beneficial to you.
It will provide you with the opportunity to learn about the degree program that you have selected, as well as the opportunity to learn how you will deal with the pressure that you will experience as a student on campus. You will be in a much better position to keep your cool and your concentration if you are able to learn how to conduct yourself in challenging circumstances and apply what you have learned.
For students who are already struggling to make ends meet, this may be an expense that is out of their price range. It is possible that you will be able to participate in the Caltech pre-college programs and acquire additional information on how you will be able to proceed in the future if you have been fortunate enough to win a scholarship or a grant.
Pre-college programs, on the other hand, do not come with any sort of guarantee and could end up costing you money in the long run. You should try to avoid spending the money that you have set aside for college on a summer program because you will need that money to pay for your actual tuition and books.
You will benefit greatly from participating in a pre-college summer program if you are completely prepared to do well in it. This means on a scholarly level as well as a financial one. There is a good chance that you will be selected to enroll in the program if you have good grades and can demonstrate that you are dedicated to the course of study. Take advantage of each and every possibility that presents itself to you.
Want to learn more about the Caltech pre-college programs? You've come to the right place. At AdmissionSight, we have over 10 years of experience guiding students through the competitive admissions process.
AdmissionSight can help you put your best foot forward when applying to college. Contact us today for more information on our services.