Columbia's Transfer Acceptance Rate
What is the transfer acceptance rate at Columbia?
How many Columbia students are accepted as transfers? Columbia is a very selective university, as seen by its acceptance rate for first-year students, which is below 4%. On the other hand, in contrast to those other schools, Columbia is rather more accommodating to transfer applications.
To put this into perspective, the average number of transfer candidates accepted each year is between 400 and 500. This is a substantially larger number of people than you are likely to encounter at other educational institutions.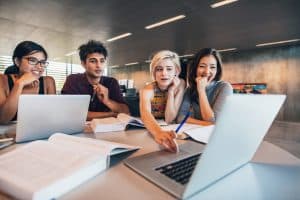 There were 3,039 people that applied to transfer in the fall of 2021,  and 448 people were chosen to be accepted. This indicates that 14.7% of applicants to Columbia are accepted into the program.
When we examine these numbers by gender, we find that Columbia's transfer acceptance rates are as follows:
Male transfer applicants: 17%
Female transfer applicants: 12%
Who can transfer to Columbia?
Who is eligible to transfer to Columbia University? You must have taken note of the following before you can be admitted to Columbia University as a transfer student:
You either have completed 24 points of credit at another educational institution, which is comparable to one year of full-time study, or be registered to finish 24 points of credit by the time you enroll.
A diploma from an accredited high school or its equivalent (by the application deadline).
In the event that you dropped out of high school prior to receiving your diploma in order to enroll in an early college program, you will not be eligible for transfer admission and will be required to submit an application as a first-year student by the applicable Early Decision or Regular Decision deadline.
You will not be eligible to receive credit for such accelerated programs except for credit earned through standardized examinations (such as AP and IB exams); such credit will be limited to 16 points, which is the equivalent of one full semester at Columbia.
If you have already earned credit through standardized examinations, you are eligible to receive credit for such accelerated programs.
Candidates who have already finished more than four semesters of college courses at another institution are strongly discouraged from applying for this position. Because of Columbia's academic standards and other rules, it is highly improbable that a student will be able to complete all of the prerequisites for graduation in a reasonable amount of time.
Applicants to Columbia who have taken a break in their education of more than a full year (for any reason other than the required completion of national military service) or who wish to attend school part-time should consider applying to Columbia University's School of General Studies instead of Columbia College.
Please be aware that admission for transfer students is only granted for the fall semester.
What are the transfer requirements at Columbia?
In order to transfer to Columbia, what are the requirements? Despite Columbia's transfer acceptance rate being higher than other institutions, it is still competitive. The following components make up a transfer application that you must fulfill:
Coalition Application powered by Scoir
All prospective transfer students must submit their application for admission to Columbia University via the Coalition Application powered by Scoir.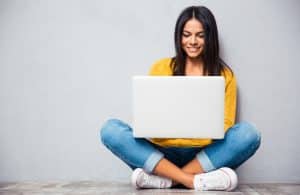 The Application Profile is broken up into numerous areas; however, only some of them have to be filled out.
The following areas of your Application Profile must be filled out in order for your transfer application to Columbia to be considered complete:
Personal Information
Contact Information
Demographic Information
Citizenship
Family Information
High School Information
College Information
Additional Information
In-Progress College Coursework
Completed College Coursework
Additional Exams
English Proficiency Tests
Fee Waiver
Honors & Distinctions
Activities and Experiences
Please enter information about activities you participated in while attending both high school and college in the box labeled "Activities/Experience".
You should be sure to include any and all extracurricular activities, such as memberships in extracurricular clubs and organizations, jobs, internships, and volunteer work.
On the application, it is advised to transfer applicants to disclose all of their college coursework, including current schoolwork, but not list any parts of the high school curriculum.
Meanwhile, the following components of your Application Profile are optional and can be omitted from your total application to transfer to Columbia:
9th-11th Grade Coursework
12th Grade Coursework
Coalition Essay
Please take note that the Coalition Essay in the Application Profile is not required for a complete transfer application; however, applicants will be asked to upload a 400-600 word essay on the Columbia Supplement to the Coalition Application in response to the following prompt in the Uploads section of the application:
Please include an explanation as to why you are considering leaving the university you are currently attending. The personal essay does not need to be particular to Columbia; nonetheless, it should educate the committee on the reasons why you wish to leave your current university.
Columbia Supplement to the Coalition Application
In order to give the Admissions Committee more information about the applicants' academic, extracurricular, and intellectual pursuits, they require applicants to respond to questions that are special to Columbia.
These questions provide the university the opportunity to gain a deeper comprehension of your intellectual curiosities, mental routines, passion for education, and sense of identity.
These questions also give the Admissions Committee the opportunity to learn more about you as a member of the community in which you currently reside as well as the reasons why you believe the distinctive experiences offered by Columbia University both inside and outside of the classroom would be a good fit for your undergraduate education.
Application fee
You need to pay $85 or request a fee waiver.
Official Transcript (from each and every high school that was attended and from each and every college institution that was attended)
Please upload transcripts from all high schools and universities you attended, beginning with your most recent.
For quick processing, electronic transcripts are strongly recommended. Please be aware that Columbia receives a large volume of papers on a regular basis, and that the processing of transcripts may take several days.
Columbia is unable to recognize the transcripts that applicants send in as official unless they are mailed in an envelope that has been signed and sealed.
Electronic transcripts are only considered official if they are sent directly from the educational institution or from an authorized school representative.
Coalition Application Transfer Report
A school official at your present institution, such as an advisor, dean, or registrar, should fill out the Transfer Report on your behalf.
This report gathers information on your standing at your current institution and provides it to the receiving school. It's also possible that this form will be included with your official college transcript.
In the event that your Transfer Reports are unable to be included with your official transcript, they should be emailed to ugrad-confirm@columbia.edu.
Coalition Application Curriculum Report
The Coalition Application Curriculum Report asks you about the classes that you are currently enrolled in.
Because midterm results do not often become available until after March 1, Columbia will continue to accept this form until April 15, but they strongly encourage that it be submitted as soon as possible after midterm grades become available.
Curriculum Reports should be emailed to ugrad-confirm@columbia.edu or immediately uploaded through your application site.
Students who are not currently enrolled in a college or who are not attending a school that uses the quarter system are exempt from the need that they provide a report on their curriculum.
Standardized Test
During the 2022-2023 or 2023-2024 application cycles, standardized tests are not required to be performed. However, candidates have the option of self-reporting their test results.
The deadline for submitting scores is the end of March when the exams are held.
Two (2) Recommendations for College Academic Performance
Do your research and make sure you're prepared to meet Columbia's requirements if you're considering transferring.
Since you are well aware of Columbia's transfer acceptance rate, making a decision will be simpler for you, and this could be a once-in-a-lifetime opportunity if you're up for the challenge.
AdmissionSight is available to assist you if you need more help. Our team has more than ten years of experience negotiating challenging admissions procedures at numerous colleges and universities. Set up a consultation by getting in touch with us.