Cornell Freshman Class Size
How Big Is the Freshman Class At Cornell?
How big is the freshman class at Cornell? Around 8.7 percent of applicants were accepted for the Class of 2025. Cornell freshman class size consists of only 3,765 students who choose to attend out of the 5,852 that were accepted. There was an overall pool of 67,380 applications for the Class of 2025.
Now in its third application cycle, which was shaped by the COVID-19 epidemic, Cornell once again received record interest, and it admitted a smart and diverse Class of 2026 from a wider range of places than it had ever admitted students from before.
The increased interest and breadth of applicants is attributable to enhanced internet access to Cornell's stories, ethics, and resources, according to Shawn Felton, the executive director of undergraduate admissions at the university. This is a silver lining to the pandemic.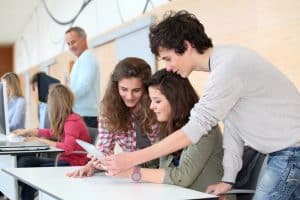 "We've had extraordinary attendance at our online events, often reaching thousands of students at a single event. More than not, those students are coming from more broadly and widely diverse places, schools, and spaces than we would have ever been able to occupy without virtual components as part of our engagement efforts," said Felton. "This expanded audience, due to greater access, speaks to the founding of the university – the diversity of person, practice, and thought – that makes us who we are."
This diversity is reflected in the admitted class across several dimensions, such as the student's interests, experiences, backgrounds, and geographical locations.
The total number of students that Cornell will welcome into the Class of 2026 is 4,908. This number includes admitted early decision candidates. There were nearly 71,000 applications received for a spot in the freshmen class of 2022-23, but they only accepted 4,908 of them. The current admission rate, which is approximately 6.9%, is the lowest in the history of the school.
Students who were admitted through the usual decision process will be invited to participate in a select number of on-campus events for the first time since the pandemic began.
Students have the opportunity to tour the campus on April 16 and 23, listen to Cornell administrators, and ask questions of current Cornell students during these two days.
Because these sessions will be live-streamed and archived, all admitted students and their families will have the opportunity to benefit from the information and guidance that will be shared at these gatherings. Students can explore materials on the Virtual Visit and the Welcome to Cornell websites without the constraints of travel, as Visitor Relations continues to provide live or prerecorded virtual tours online, and students can take advantage of these opportunities.
Despite the fact that the majority of admitted students were unable to visit and experience the campus before making their decision to enroll at Cornell, Felton said that last year there was a correlation between the rise in the number of applicants to Cornell and the rise in the percentage of admitted students who accepted Cornell's offer.
"It just goes to show you that more students were able to find and use many different modes and ways to engage with us, talk with us, learn about us, and imagine themselves here," said Felton. "We've done a lot of work to make those online experiences meaningful. And we look forward to meeting and engaging with this amazing newly admitted class."
Where are most Cornell students from?
A popular query among students is "Where are most Cornell students from?" Cornell freshman class size pool of students is from all fifty states in the United States, as well as the District of Columbia, Puerto Rico, the United States Virgin Islands, Guam, American Samoa, and the Northern Mariana Islands. Additionally, students come from eighty-five different countries. In addition, Cornell freshmen class size is represented by 115 countries other than the United States.
The following countries are represented in the Class of 2025:
International: 10.5%
Mid-Atlantic States: 18.6%
Southeastern: 6.2%
Western States: 12.2%
Midwestern States: 6.5%
New England:  9.7%
Southwestern: 4.4%
New York: 31.7%
Those who hail from states that consistently produce an overwhelming number of eligible candidates face the most intense levels of competition (the entire Northeast, including New York, & the West Coast).
On the other hand, if you come from a state with a lower population density, such as Nebraska, South Dakota, or Alaska, the fact that you are from that state is more likely to help your chances of getting accepted.
What Are the Demographics of Cornell?
In 2026, what are the demographics of Cornell? Around 32.7% of admitted students self-identified as members of underrepresented minorities, while 57.7% of admitted students self-identified as students of color. Approximately, 19.9% of those who were offered admission, or 978 students, will be the first in their families to attend college.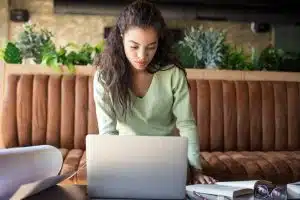 Let's re-examine the ethnic identities of the Cornell freshman class size for the Class of 2025:
White: 50.5%
Asian American: 30 %
Hispanic: 17.4%
African American: 13.7%
American Indian: 2.2%
A closer study indicates that 27.9% of the Cornell Class of 2025 consider themselves to be members of an under-represented minority group. In total, 53.1% of students consider themselves to be students of color.
The following gender distribution can be seen in the Class of 2025:
What Are the Top Majors At Cornell University?
What are the top majors at Cornell University? Cornell University offers a wide variety of degree programs, but the ones related to science, technology, engineering, and mathematics (STEM) are probably the most well-known. For instance, according to US News & World Report, the university's biology and agriculture programs are tied for fifth place as the best in the country.
In addition, Cornell's engineering program has maintained a national ranking that places it among the top 10 in the country, most recently holding the ninth slot in this ranking. According to Times Higher Education, Cornell University's programs in the field of biological sciences are ranked as the 14th best in the world among all universities.
In addition, Cornell University has a superb reputation for its research initiatives. According to Good Food Institutes, the institution's study on plant-based meat has been ranked as the finest in the world in terms of its innovativeness in the field of faux meat production. This rating was given based on how the research compares to other research conducted across the world.
Cornell is known not only for its excellent programs in science, technology, engineering, and mathematics (STEM) but also for its excellent degrees in architecture and hotel management. There is a consensus among industry professionals that the School of Hotel Management is the most prestigious hotel management school in the United States.
Some students attend classes at two or more educational institutions at the same time to earn what is known as concurrent degrees. Students must already be enrolled in a college or school at the time of application to the second college or school, in addition to meeting the prerequisites for both programs. This option is not available at all schools and universities.
Cornell freshman class size students, for instance, can acquire a Bachelor of Arts degree from the College of Arts and Sciences in addition to a Bachelor of Science degree from the College of Engineering. The completion of multiple degrees at the same time often takes five years.
There are further dual-degree options available, such as the Five-Year MBA Program, which is offered in partnership with the Johnson Graduate School of Management. Participants in this program have the opportunity to acquire both a bachelor's degree and an MBA in just five years.
Many students end up attending law school, medical school, or veterinary school, and Cornell is one of the few universities in the country that has its own veterinary school. The university provides advising resources and tracks for students who are interested in attending these types of schools.
Participation in international programs is offered to more than a third of Cornell's undergraduates. Cornell Global Programs, College Exchanges (with top schools in the selected region), Faculty-Led Programs in the winter and summer, and approved programs with universities located outside of Cornell are some of the available options.
Is Cornell A Large University?
Cornell University is a prestigious private institution of higher education that may be found in Ithaca, New York. The most prestigious schools in the Ivy League include Cornell, which is also the largest of those schools.
If you'll ask "Is Cornell a large university?", the Ithaca Campus is home to a total of twelve educational institutions, including eight undergraduate and four graduate schools and colleges. The campus encompasses a total area of 2,300 acres and features a total of 608 buildings, 20 libraries, and over 30 eating facilities.
Cornell University has a total of 15,503 undergraduate students and 7,101 graduate students last fall semester of 2021. The Cornell faculty make up 1.72 percent of the total student body.
At Cornell, Cornell freshman class size students are required to live in the residence halls located on the north campus. On the other hand, once they have completed their first year of undergraduate studies, students are allowed to relocate off campus for the subsequent years of their education.
Cornell provides students with an intimate classroom and setting, as well as many opportunities for them to get to know their professors and classmates, as the student-to-faculty ratio is under 9:1, and over 60% of classes have no more than 20 students.
The first-year retention rate of the school is an excellent 97%, which is a benchmark that is commonly regarded to determine how satisfied students are at a certain college. This indicates that the vast majority of students at Cornell are satisfied with their experiences to the point that they wish to continue their education for a second year.
In addition to this, Cornell University has a four-year graduation rate of 89%, which is approximately 30 percentage points better than the national average of just 60.4%. Therefore, students who attend this college can anticipate graduating with their degree within the allotted amount of time.
There are around 260 different university buildings, the majority of which are dispersed between the Central and North Campuses, which are located on the plateau of the Hill, West Campus, which is located on the slope of the Hill, and Collegetown, which is directly south of Central Campus. The majority of the university's academic buildings, sporting facilities, auditoriums, and museums are located on Central Campus. Other buildings on the campus include laboratories and administrative offices.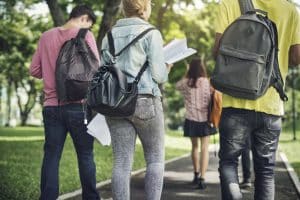 Hughes Hall, which houses the residential college for the Law School, is the only residential building located on Central Campus. The North Campus neighborhood is home to residence halls for first-year and graduate students, as well as 29 different fraternity and sorority houses. Residential colleges for upper-class students are located on West Campus, in addition to 25 different fraternity and sorority houses.  A neighborhood of residences, restaurants, and businesses can be found in Collegetown. It is also home to the Schwartz Performing Arts Center as well as two dormitories for upper-class students.
The slogan of Cornell University, "Any person… any study," can also be extended to the various extracurricular activities that are made available at the university and rephrased as "Any person… any club." There are approximately 1,400 groups that are operated by students, and students have the opportunity to initiate a new one if they so desire.
The current student organizations at Cornell include things like dance teams, a cappella groups, pre-professional clubs, cultural organizations, project teams, religion-based organizations, major-specific clubs, honors societies, social justice groups, special interest clubs, and many, many more (including the interesting cheese tasting and chocolate tasting club).
Students are also in charge of organizing some of the most well-known traditions on campus, such as Convocation, Slope Day (for more information on campus traditions, see the Traditions section), and the Cornell Concert Commission.
There are sixty different sororities and fraternities that you can join if you are interested in participating in Greek life. These Greek organizations range from social to pre-professional to community service Greek groups.
Cornell University features a Division I sports program, in addition to organized intramural and club sports, for students who are interested in participating in athletics. There is a team for everyone, whether you participated in a sport while you were in high school or you simply want to check out a new sport with your friends.
There are a wide variety of opportunities available on campus for anyone interested in finding work there. You have the option of participating in one of the many well-known research programs or even working one-on-one with a professor on an independent research project. There are several employment options available on campus, including those in the several libraries, the various resource centers, and the dining halls.
In addition to the encouraging data about the quality of Cornell's academic programs, the university also benefits from its ideal location. Ithaca is often regarded as one of the top college towns in the United States due to its vibrant nightlife, welcoming small-town population, and breathtaking natural beauty, which includes awe-inspiring waterfalls.
If the students are looking for a change of pace, they may easily travel to the downtown area of Ithaca, the stunning natural landscape that surrounds the city, or even New York City. There are many restaurants, boutiques, and even a movie theater located in the downtown area of Ithaca.
Additionally, the town of Ithaca hosts a variety of themed events on an annual basis. Some of these festivals include Apple Fest, Ice Fest, and Chili Fest. Apple Fest features a variety of apple-themed foods and beverages, while Ice Fest features ice carving competitions and hot chocolate (self-explanatory). Being a member of the Cornell freshman class size will allow you to take advantage of the gorges, waterfalls, and hiking trails located all around Ithaca, regardless of whether you are on or off campus.
Ithaca is not always located in the "middle of nowhere," contrary to what the majority of people believe. It takes only four hours to drive or take the bus to New York City, and buses leave often throughout the day. It only takes two hours to travel to Buffalo and Rochester, and it takes five hours to drive to Canada, which is close by and a popular destination for students during their breaks.
Admission to Cornell is not easy, as we can see in the Cornell freshman class size and admission statistics this year. If enrolling at Cornell is something you want to do, you should start making plans to go there as soon as you can. Do well in all of your high school courses and invest the time necessary to get the best ACT or SAT score. Utilize the opportunities offered by your high school and community while writing the most compelling essay you can.
AdmissionSight can guide you through this process and can help you boost your application. Several programs in AdmissionSight could help with admission processes, for example, profile evaluation to writing college essays. Schedule an appointment for an initial consultation now.