Dartmouth Graduation Rate
What Is the Graduation Rate for Dartmouth?
A small, private institution, Dartmouth College located in Hanover, New Hampshire, has a total undergraduate enrollment of 4,170 students, and the acceptance rate is only 6.4%; hence it is an exceptionally competitive institution to get into. The college has a student-faculty ratio of 7:1, offers a total of 75 bachelor's degrees, and boasts a Dartmouth graduation rate of 93.60 percent.
To expound the answer to the common query "What is the graduation rate for Dartmouth?" the graduation rate was 93.60 percent, with 1,039 students out of 1,110 candidates completing their degrees within 150% normal time in the previous year.
Dartmouth Graduation Rate by Gender
The previous academic year saw a total of 507 male and 532 female students graduate from the institution after completing the requirements of their degrees.
| | | | |
| --- | --- | --- | --- |
| | Candidates for Graduation | Completers | Graduation Rates |
| Total Students | 1,110 | 1,039 | 93.60% |
| Male | 558 | 507 | 90.86% |
| Female | 552 | 532 | 96.38% |
Dartmouth Graduation Rate by Completion Period
There were 952 students who completed their courses within the allotted time, and 71 of them went continued to pursue their bachelor's degree or an equivalent for an additional year. Sixteen more students graduated within the 150% normal time which equates to a six-year completion period.
| | | | |
| --- | --- | --- | --- |
| Completion Period | Overall Dartmouth Graduation Rate | Male | Female |
| 4 Years or Less | 85.77% | 82.26% | 89.31% |
| 5 Years | 92.16% | 89.25% | 95.11% |
| 6 Years | 93.60% | 90.86% | 96.38% |
How Many Credits Do You Need to Graduate From Dartmouth?
How many credits do you need to graduate from Dartmouth? A student must complete thirty-five courses, though this number can be partially met by credits transferred from another university. A course dropped or withdrawn before completion will not be credited; unless the withdrawal is permitted, the course will be included with a failing grade in the student's cumulative average.
At most, eight courses with a D (including those obtained through the Non-Recording Option) may be counted toward the thirty-five courses required for graduation. A maximum of 17 transfer courses may be counted toward the graduation requirements.
A student must satisfy the academic requirements of the College and, at the least, six terms in residence, registered and enrolled in courses. Terms spent elsewhere while enrolled in absentia in several Dartmouth off-campus programs, and exchange or transfer programs, do not count toward this requirement.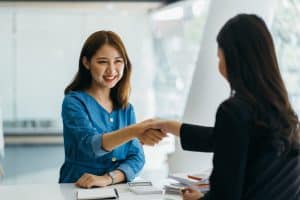 A student must be registered and enrolled in courses for all three terms of the first year, the summer term after the sophomore year, and the two terms of the senior year. A student is generally allowed to enroll for twelve terms but is eligible for thirteen if two are summer terms.
First-Year Writing and Seminar Requirement
The first-year writing and seminar requirements are obligatory for all students enrolled in the first year at Dartmouth.
The College provides incoming students with a wonderful opportunity to hone the thinking and writing skills that are hallmarks of academic work and educated public discourse.
General Education Requirements
This category contains two requirements: World Culture Requirement and Distributive Requirement.
World Culture Requirement: Each student is required to complete and pass one course in each of the following areas: Western Cultures, Non-Western Cultures, and Culture and Identity.
Distributive Requirement: Each student must take and pass the following ten courses:
one course for Arts;
one for Literature;
one course in Systems and Traditions of Thought, Meaning, and Value;
one in International or Comparative Study;
two courses in Social Analysis;
one course in Quantitative and Deductive Science;
two from the Natural and Physical Science;
a bachelor's degree in technology or applied science.
one of the Technology or Applied Science that must include a laboratory, field, or experimental component.
Language Requirement
By the end of their seventh term in residence, students must have completed their Foreign Language Requirement. The residence includes Dartmouth-sponsored programs abroad.
The Language Requirement can be met with the following:
Putting out either through a placement test or individual evaluation by the appropriate department.
Taking the Dartmouth coursework to fulfill the requirement.
This entails completing the study through level 3 (i.e. Spanish 3, Greek 3, Chinese 3). This is possible on campus or through one of the LSA programs. Some languages such as French, Greek, Italian, Latin, and Portuguese can be completed in two terms.
Physical Education Requirement
Before graduating, students are required to finish three terms of physical education and have completed and passed a 50-yard swim test.
Students who compete in intercollegiate or club sports can earn credit for their participation in those activities during the term they have participated in. You are only allowed to earn a maximum of two credits in this manner. Improving one's skills and active participation are two of the requirements for completing the physical education course.
Please be aware that the procedure of registering for physical education classes is distinct from the process of registering for regular courses.
The College has revised the Physical Education (PE) requirements for students who will be graduating in the academic years 2021-2022 up to 2024-2025 as a result of the extenuating circumstances caused by the COVID-19 pandemic. These extenuating circumstances include the impacts on students' schedules and ongoing concerns about virus transmission.
Please take note that these alterations are not dependent on the student's class year but rather on their graduation term. If you have any questions, please email the Registrar.
Take note that Physical Education courses do not count toward the required 35 credits to graduate.
What Do Most Dartmouth Graduates Do?
With its impressive Dartmouth graduation rate, students might be curious about "What do most Dartmouth graduates do?" After graduating from Dartmouth, a significant number of students proceed to distinguished academic careers as scholars and noted researchers. The percentage of Dartmouth graduates who are accepted into law school and medical school is consistently and significantly higher than the national average.
Additionally, they compete successfully for the most prestigious scholarships and fellowships, such as the Rhodes, Marshall, Truman, Udall, Goldwater, Fulbright, and other awards.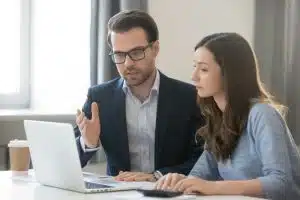 Dartmouth alumni who are now employed six years after they graduated from the institution earn an average of $68,200 a year. After ten years, graduates earn as much as $104,000 on average.
Median starting salaries also differ in terms of specific areas of study. The following are starting salaries that Dartmouth graduates earn in their first year after graduating from their respective degree programs.
The undergraduate degree that earns the highest starting salary is Computer Science, with graduates earning a median of $100,500. This is followed by the field of economics, with graduates earning a median of $84,200, and lastly, Engineering Science, with a median starting salary of $74,900.
When looking at students who have completed post-graduate and doctoral programs, those who have completed the Business Administration, Management, and Operations (Master's Degree) program have the highest median starting salary at $163,100, followed by those who have completed the Medicine (First Professional Degree) program at $57,900.
After graduating from Dartmouth, students become part of a global network consisting of almost 80,000 active alumni.
Dartmouth graduates maintain contact with one another, act as trusted advisors and mentors to one another, and assist one another in climbing ladders, entering markets, and achieving their highest professional and personal goals. This alumni community is one of the most tight-knit on the planet. The alumni network is operating and ready to assist Dartmouth graduates wherever they may be in the world.
Dartmouth alumni have distinguished themselves in various fields, including being Nobel laureates, government leaders, judges, scientists, authors, researchers, journalists, and entertainers. There have been more than 164 people who have served in the House of Representatives and the Senate of the United States.
The following is a list of graduates who are notable influencers in their respective fields:
Humanities – Theodor Geisel (Dr. Seuss), a writer and illustrator
Engineering – William Kamkwamba, the author of "The Boy Who Harnessed the Wind"
Art and Performing Arts – Michael Arad, the designer of the World Trade Center 9/11 memorial
Social Sciences – Kirsten Gillibrand, U.S. senator from New York since 2009
Physical and Life Sciences – K. Barry Sharpless, a winner of the Nobel Prize in Chemistry
The Center for Professional Development (CPD) at Dartmouth College provides support to all first-year students in their pursuit of career exploration, identification of career strengths and opportunities, application for jobs and internships, preparation for interviews, and learning about the professional world.
CPD works together with companies, alumni, instructors, parents, and other colleagues to educate students about the dynamic world of work through collaborative efforts with all of these groups.
Students at Dartmouth can take advantage of a variety of services that the center offers, such as individual and group career coaching, self-assessment tools, employer events, and other resources that support students' personal and academic development while also assisting them in identifying and pursuing career goals.
The school aims to support students throughout each stage of the career development process, from job shadowing experiences to fireside chats and networking strategies, and from career fairs to internship and job resources that are specifically targeted to the student. Interviews are the final step in the process.
All students have the school's full support, regardless of their family circumstances or professional aspirations. Tools and support for identifying opportunities and investigating different fields are provided, whether you are interested in sustainability, social impact, government, healthcare, technology, consulting, or another field.
Handshake provides access to CPD workshops, coaching appointments, how-to guides, and internship resources, in addition to targeted invites to corporate events and opportunities that may be a good match for the specific interests of individual students.
Is a Degree From Dartmouth Worth It?
Dartmouth is famous for its rigorous academics, as an Ivy League member, and its small class sizes. On the other side, the university is well-known for its Greek life (the movie Animal House was based on this aspect of the college's culture), its rural setting, and its outdoorsy feel.
Moreover, the school provides its students with access to a diverse selection of activities, including more than 30 varsity sports teams competing in NCAA Division I.
Over ninety percent of students choose to live in one of the on-campus housing options, which may include residence halls, fraternity and sorority homes, college-approved coeds, or undergraduate clubs. Greek groups, which play an important role in Dartmouth's campus social life are home to around sixty percent of the student body.
The Outing Club at Dartmouth is the nation's oldest and largest collegiate outing club. It is also the most popular student organization on campus since it provides students with opportunities to participate in outdoor activities, go on expeditions, rent gear, and take classes.
The undergraduate arts and sciences departments, as well as the engineering department, along with four graduate programs make up Dartmouth College. These graduate schools include the highly regarded Tuck School of Business, Thayer School of Engineering, and Geisel School of Medicine.
According to the criteria established by the Carnegie Foundation, Dartmouth University possesses "extremely high research activity." More than fifty percent of students enroll in one or more of the several off-campus programs that are available in over twenty countries across the globe.
Is a degree from Dartmouth worth it? Students and even parents often ask this query. Graduating from a school that is ranked 12th among the Best Colleges in the country and has been consistently among the top ranks each year is undoubtedly a ticket to numerous opportunities in the professional world. The high Dartmouth graduation rate is an assurance that you can start building your career early.
If you need help deciding which college to go to or about your college application in general, AdmissionSight is just an e-mail away.
At AdmissionSight, we have over 10 years of experience guiding students through the competitive admissions process to get accepted to the top universities in the world. On average, 75% of our students are admitted to an Ivy League university, Stanford, MIT, UChicago, and Caltech, one of the highest track records in the industry. Feel free to set up an appointment today to book your initial consultation.