Does Berkeley have Early Action?
Does Berkeley have early action? It is generally agreed that the University of California, Berkeley is one of the most distinguished public colleges in the United States and that it is also one of the most well-known educational institutions in the world. The University of California, Berkeley, was established in the year 1868, and its breathtaking campus is packed with greenery and overlooks San Francisco bay. The engineering, physics, environmental science, and economics programs of this university are all regarded as among the best in the country.
US News placed the University of California, Berkeley in the number two slot for a best public university in the United States. Berkeley had previously held the number-one spot for numerous years. Due to the institution's exceptionally high degree of status, good global reputation, and historically significant campus, it is frequently mistaken for an Ivy League university despite the fact that it is not one.
So, does Berkeley have early action? Unfortunately, at the University of California Berkeley (UC Berkeley), prospective students are not given the option to submit their applications early, either under the early action or early decision categories. The application deadlines for each student are exactly the same. On August 1st, the admissions office will begin accepting applications. Students have until November 30th to submit their applications, although they can start the process any time between November 1st and the 30th.
By the beginning of December, UC Berkeley will send out confirmation to prospective students that the university has, indeed, received their application materials. The University of California, Berkeley will make its admissions decision for first-year candidates by the end of March. After then, they will have until May 1 to decide whether or not to accept the offer of admission.
However, because Berkeley uses a rolling admissions process, submitting your application early increases the likelihood that you will get a letter of acceptance from the university sooner. Therefore, it is probably a good idea to submit your application as early as possible in the event that all of the available spaces in your program are taken by the time the application deadline rolls around. By the end of April, UC Berkeley will send notifications to transfer applicants regarding the admissions decision. After then, they will have until June 1 to decide whether or not to accept the offer of admission.
Students should also be aware of the deadlines that pertain to financial aid. For instance, beginning October 1, students are able to start the application process for financial aid, and they have until March 2 to submit their FAFSA and CA Dream Act applications.
In addition, if you submit your application to the University of California, Berkeley after the deadline, you run the risk of being denied admission to the institution. If the situation warrants it, you should talk to an academic counselor about whether or not this is something you can do. However, whether does Berkeley have early action or not, because Berkeley uses a rolling admissions system, there is a chance that your program will be full by the time the deadline rolls around.
When does Berkeley Release Decisions?
When does Berkeley release decisions? Students can begin submitting their applications to UC Berkeley as soon as the applications are made available on August 1st, and they have until November 30th, the deadline, to do so. This is because UC Berkeley conducts its application review on a rolling basis.
During the rolling admissions process, applications continue to be assessed and accepted throughout the duration of the application window. Students need to submit their applications as soon as possible as a result of this so that their programs do not reach capacity before the application period has ended. After your application has been submitted, the review process by the admissions committee typically takes between three and four weeks to complete.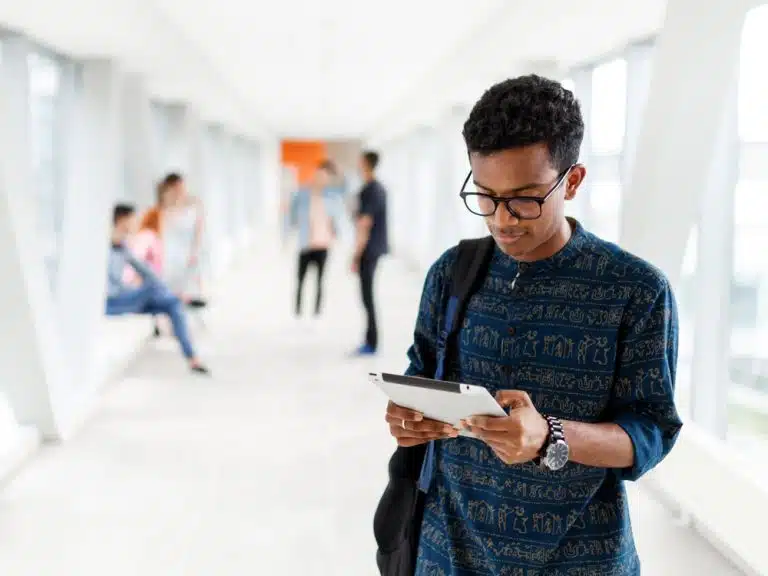 Because the University of California, Berkeley does not have an application for "early decision" or "early admission." Despite this, they have a pattern of making certain judgments public sooner than others. On the 10th of February in 2022, a batch of early decisions for Berkeley was made available to the public. On the other hand, there is no assurance that Berkeley will continue to do so in the foreseeable future.
Whether does Berkeley have early action or not, the earlier you bring in your application, the greater the likelihood that your Berkeley decision will be included in their initial round of early choices. This is due to the fact that Berkeley operates a rolling admissions decision process. That is, if they choose to announce some decisions sooner rather than later.
The judgments about admission to Berkeley were announced on March 24th, 2022, which is consistent with the regular schedule for Berkeley's admissions process. Students can anticipate that typical Berkeley decisions will be released by the end of the month of March in the future.
Transfer applicants might anticipate a somewhat delayed decision from the University of California, Berkeley, but only by a couple of weeks. The 11th of April, 2022 was the day when Berkeley announced its decisions for transfer students. Decisions about student transfers to Berkeley are normally made public in the month of April of each year.
Applications for admission to UC Berkeley can be submitted beginning in October of the year prior to the year in which the student intends to enroll at the university. The application period runs from the 1st to the 30th of November. The deadline for submission of all applications is November 30. Early admission and early decision applications are not available through the University of California, Berkeley.
| | |
| --- | --- |
| Application available | August 1 |
| Apply for financial aid | October 1 |
| Application filing period | November 1-30 |
| Application deadline | November 30 |
| Berkeley notifies applicants of receipt of application | Early December |
| Online UC Transfer Application Update (TAU) deadline | January 31 (priority) |
| UC Berkeley mandatory forms deadline | January 31 |
| FAFSA and CA Dream Act | March 2 |
| Freshman decisions posted | End of March |
| Transfer decisions posted | End of April |
| Freshman deadline to accept offer of admission | May 1 |
Berkeley Acceptance Rate
What is the current UC Berkeley acceptance rate? Understanding college acceptance rates is often a challenging aspect of the application process for colleges. What exactly do those percentages mean, and how might they affect the way your application is evaluated? Even though it may not seem like they tell you much, college acceptance rates are an important factor to consider when compiling your choice of schools to apply to.
There are many different things that go into determining college acceptance rates. The number of applicants in a particular year, the number of spaces that are available for new students, the college's policy or guidelines on standardized testing, any minimum GPA requirements, and the general admissions procedure at the school are some of the factors that are considered.
Because of these various characteristics, an excellent applicant at one institution may not be what another institution is looking for. To put it another way, whether does Berkeley have early action or not, just because you were accepted into one school that has a low acceptance rate does not guarantee that you will be accepted into all schools that have the same acceptance rate.
We are aware that the college acceptance percentage can appear to be intimidating. However, you shouldn't let the percentage of applicants accepted into colleges overwhelm you. Consider them to be a collection of illustrative statistics instead. You can use acceptance rates to create your college list and identify which colleges might be a good fit for you by looking at the acceptance rates of those schools.
The admission rate of 14% for the Class of 2025 at Berkeley set a new record for the school. On the other hand, the university was given a total of 128,196 applications for the Class of 2026. Although the exact data for admissions have not been made public yet, there were approximately 15,000 people accepted. This amounts to an acceptance rate of 11.7% overall.
The acceptance rate at UC Berkeley is far higher than that of the majority of schools in the Ivy League, which have acceptance rates that are often in the single digits. One thing to keep in mind, though, is that an offer from the UC Berkeley admissions office is still a competitive one. In order to be considered for enrollment at UC Berkeley, you will need to submit an application that stands out from the crowd.
Berkeley Admission Requirements
What are the Berkeley admission requirements? If you are considering enrolling at UC Berkeley as either an incoming first-year student or a transfer student, you should give careful consideration to how well you are preparing yourself in reading, writing, mathematics, and any other subject areas that are relevant to the major you wish to pursue.
You will be better equipped for job at Berkeley if the curriculum you follow in high school or college is more rigorous and broad.
Application
UC Berkeley is one of the few colleges that does not accept applications through either the Common Application or the Coalition App. You are required to register a UC application account before you may submit an application for any course offered by UB. Visit this page in order to establish an account.
Application Fee or Waiver of Application Fees
When you apply, you will be required to pay an application fee of seventy dollars. The application money is non-refundable; even if you decide to withdraw your participation at a later date, you will not receive a refund of the fee. You have the option of sending your application fee payment in the mail or paying with a credit card.
In the event that it will be impossible for you to pay the application cost, you have the option of submitting a request for a fee waiver. Your application cost will be waived up to four times by UC Berkeley. If you wish to apply to more than four campuses, you will be required to pay an application fee of $70 for each additional campus that you wish to apply to.
Please take note that the fee waiver is only available to permanent residents, citizens of the United States, and applicants who are qualified to receive AB540 benefits. International students are not eligible for fee waivers from UC Berkeley.
A-G subject course requirements
It is necessary for you to finish the A-G subject course requirements. Please refer to the A-G course requirement guide for further information and specifics.
Transcript
Your academic performance during your time in high school will be detailed on the transcript. After you have been accepted, you will be required to hand in your transcript. It is imperative that you do not provide a transcript together with your application since it will not be processed.
Test Scores
Because of the widespread Covid-19 outbreak, UC Berkeley will not take SAT or ACT results into consideration when determining admissions. However, if you still want to turn in your SAT results, you certainly can.
If you submit the score, it will be evaluated to determine whether or not you are eligible for the statewide admissions guarantee in California. It's possible that they'll use it as an alternative means to satisfy the prerequisites for eligibility.
Annual Income
You require to mention your income if you are independent or your parents' annual income if you are dependent. If you are applying for a fee waiver, then it is required of you; otherwise, it is up to your discretion.
Social Security Number
If you have a social security number, you are required to include it in this application.
Citizenship Status
You will be required to input the nation in which you were born. If you are not a native of the United States, you are required to also specify the type of visa and your immigration status.
California Statewide Student ID
Present a California Statewide Student ID if you are a resident of the state of California. It is distributed to each and every student attending a K–12 public school in the state of California. But, it's an optional necessity.
Questions Igniting Personal Insights
The College will present you with a total of 8 questions to answer during the application process, but you are only required to respond to 4. You are limited to no more than 350 words for your response. It is entirely up to you how you choose to respond to the question. UC recommends you choose the question relevant to your experience.
The following are some of the reasons why UC Berkeley uses personal insight questions:
UC Berkeley uses personal insight questions for:
Discovering and evaluating distinctions between applicants whose academic records are usually very similar
Gain insight into your personal, educational, and extracurricular achievement
Please provide us with the knowledge that may not be evident in different parts of the application.
Letters of Recommendation
The University of California, Berkeley encourages applicants to submit a total of two letters of recommendation. The submission of work is entirely optional and will not prevent an application from being fully considered for admission.
When asked to include a letter as part of the application process, Berkeley asks that those who write letters consider the following themes since the university holds the belief that there is merit in doing holistic reviews.
The applicant's overall academic performance as well as their academic potential (considered in the context of their high school class).
A passion for education
The ability to lead (in school, family, or community)
The ability to persevere in the face of adversity
Cross-cultural engagement
Originality/Creativity
An obvious concern for the welfare of other people
In the event that a student is given the chance to submit up to two letters of reference, the student is required to submit them electronically. In addition, there should be at least one letter that has been prepared by a professor or instructor from one of the fundamental academic fields.
Berkeley requirements for international students
Students at UC Berkeley come from over fifty different nations. Using the University of California application, international students can apply to the university either as freshmen or as transfer students.
UC Berkeley will accept the results of any of the following language tests from students whose first language is not English but who can demonstrate that they are proficient in the English language:
Test of English as a Foreign Language (TOEFL)
International English Language Testing Service (IELTS)
Duolingo English Test (Fall 2021/2022 only, under review for Fall 2023)
If you send your TOEFL results to just one UC campus, they will be sent to all of the other campuses to which you have applied automatically. You are need to send in separate copies of your IELTS and DET results to each individual campus.
If you need help putting the finishing touches on your early applications, or want some advice on whether or not applying Early Decision or an Early Action is a good option for you, at AdmissionSight, we have over 10 years of experience guiding students through the competitive admissions process, including our athletic recruitment program.
AdmissionSight can help you put your best foot forward when applying to college this fall. Contact us today for more information on our services.