Does Yale superscore the SAT?
Does Yale superscore the SAT scores for admission? Yale University, a member of the Ivy League, is ranked not only as the third best school in the country but also as the first best value among schools in the United States. Yale is one of the most competitive schools in the country.
But even in the midst of ground-breaking research, technological advancement, and imaginative creation, the institution has managed to preserve a sense of its history, a legacy that distinguishes it even from other institutions that are members of the Ivy League. Applicants from any and all walks of life are encouraged to apply to Yale. Although we're trying to know "does Yale superscore the SAT scores or not?", you should also bare in mind that the Yale Admissions Committee looks for prospective students who have the ability to contribute to the Yale community and make the most of the extraordinary opportunities that are presented to them.
The SAT is "superscored" at Yale, which means that the school only looks at the highest section from each individual test attempt. This is in contrast to the Score Choice policy, which instructs colleges to look at the applicant's best SAT composite score. Even if the individual subscores for the SAT and ACT were taken on different dates, the Yale Admissions Committee prioritizes giving more weight to the subscores that contain the highest totals.
For the SAT, this includes the Evidence-Based Reading and Writing section, and for the ACT, this includes the English, Reading, Math, and Science sections. The Committee does not generate a new score total by adding up those subscores, but it does take into consideration an applicant's complete testing history when it is made available.
So, does Yale superscore the SAT scores? It is common knowledge that you are permitted to take the SAT exam as many times as you see fit. In a typical scenario, everyone would believe that the scores you submit can come from whichever test you performed the best on.
The students are relieved of this burden by the SAT's superscoring method, which also makes the score submission process more convenient for them. The SAT superscore is calculated by adding together your highest scores from each of the test's sections. To put it simply, though we're trying to answer the question: "does Yale superscore the SAT scores?", it indicates that if you take two different exams, you can make your composite score by averaging the two highest scores from each of the separate sessions.
For illustration purposes, your scores on the SAT from your two most recent attempts are as follows:
English: 30, Reading: 29, Math: 31, Writing: 9
English: 33, Reading: 27, Math: 30, Writing: 10
The following is what your superscore will be according to the SAT superscore calculator:
English: 33, Reading: 29, Math: 31, Writing: 10
The SAT's optional "Superscoring" feature enables test takers to calculate their final composite score by adding their highest individual section scores. You are not permitted to independently add these new scores to your existing ones and then send that total to the college as your final score.
You are required to report the results for each and every one of the times that you have participated in the examination. After receiving both sets of scores, the admissions staff at the college will compare them and determine which set contains the higher total.
The SAT and the ACT both permit superscoring, but only the results of one of the two exams can have their scores increased. It is not possible to create a composite score by adding up the highest possible scores on both of these exams and presenting the combined total. However, you should also keep in mind that some universities will accept SAT super scores while others will not.
Some universities accept SAT super scores while others do not. For this reason, you should check the official websites of the universities that you are interested in attending in advance in order to acquire additional insight.
Advice on How to Apply to Schools That Have a Superscore
Throughout this blog, we've been thinking about the question: " does Yale superscore the SAT scores or not?", remember that many of these schools are competitive and will require more than just a strong test score to get in. Even though you might believe that applying to a school that superscores might be easier than one that doesn't keep in mind that many of these schools are still very competitive.
Take a look at the reports of the average SAT score from the previous year of applications.
Even though this may be a superscored average, it will still provide you with a useful guide for determining what kind of score you should aim for when you take the SAT on your own.
Pay close attention to the requirements for the application, and ensure that you take them seriously.
Essays, letters of recommendation, and possibly even other types of information may be required by certain educational institutions. If they are asking for information, it means that they read it and take it seriously when deciding whether or not to admit you, so you want to make sure that you do your best on every part of your application. If they are asking for information, it means that they read it and take it seriously when deciding whether or not to admit you.
During your junior year, give the SAT a shot.
It is recommended that you take the SAT twice during your junior year, once in the fall and once in the spring. This will allow you to avoid the stress of preparing for the SAT while you are working on your college applications during your senior year, which will cause you more stress than is necessary. If this is not the case, you should take the exam at least once during the spring of your junior year to get an idea of how much additional preparation you will need to do before taking the exam at the beginning of your senior year.
Yale Average SAT
What is the Yale Average SAT score to be considered for admission? The SAT provides a standardized unit to measure your academic ability, and as a result, the requirements for admission to Yale University and the other colleges in the Ivy League are very stringent. Standardized test scores are typically required to enroll at this institution; however, they do permit super scoring in order to fulfill Yale University SAT requirements.
The school does not mandate that applicants take subject SATs or the optional writing section. This policy of awarding bonus points also applies to the considerations made by Yale University for applicants who have taken the ACT.
The range of possible test scores for those whose applications are accepted at Yale is the highest of any platform. On average, successful candidates have SAT scores ranging from 1460 to 1570, but this number can vary widely depending on the rest of the application packet.
The verbal scores of Yale's Class of 2024 were slightly lower, but comparable to the math scores. Sixty-eight percent of Yale's Class of 2024 had a math score between 760 and 800.
| | | | |
| --- | --- | --- | --- |
| SAT Section | Average Score (50th Percentile) | 25th Percentile | 75th Percentile |
| Reading & Writing | 750 | 720 | 780 |
| Mathematics | 770 | 740 | 800 |
| Composite Score | 1520 | 1460 | 1580 |
The following table provides official Yale data on the average SAT scores of students who were admitted to Yale in the past. These scores can serve as the foundation for the Yale University SAT requirements that will be implemented in 2022-2023.
Though we're trying to answer the question: "does Yale superscore the SAT scores?", the average score of admitted first-year students, which means that if you get a composite score of 1520 or higher on the SAT, you will be comfortably within the target range for Yale University. If you score in the 25th percentile, you have a score that is below the average but you are still eligible for consideration. On the other hand, if you score in the 75th percentile, you have a score that is above the average, or above 75% of other successful test takers.
Does Yale Require SAT for 2023?
Does Yale Require SAT for 2023 admissions? As a response to the ongoing disruptions caused by the COVID-19 pandemic, Yale has decided to extend its test-optional admissions policy for an additional year. All students who are interested in enrolling in the undergraduate program for the fall 2023 semester have the option of submitting their applications with or without their ACT or SAT scores.
Applicants who have successfully completed one or more ACT or SAT exams should think about including scores, even if those scores fall below the ranges that correspond to the middle 50% of the applicant pool that is listed below. Research conducted internally at Yale has demonstrated, time and time again, that ACT and SAT scores are a significant predictor of a student's academic performance while they are undergraduates.
When students submit scores with their applications, the Yale Admissions Committee evaluates them within each student's unique context and uses them to augment other academic indicators throughout the application. In other words, the committee considers students' scores in conjunction with other academic indicators.
In the case of applicants who do not submit test scores, the Admissions Committee places a greater emphasis on other aspects of the application, such as the high school transcript, letters of recommendation, and personal statements. Candidates who have applications that clearly demonstrate a high level of academic preparedness, a consistent record of academic success, and genuine intellectual curiosity are competitive candidates regardless of whether or not they have scored.
In the winter of 2023, Yale will make a decision regarding a long-term policy regarding standardized testing, provided that the general public health situation improves. This decision will be influenced by the data and insights generated from the admissions cycles that occur in 2021, 2022, and 2023 respectively.
Having said that, though we're trying to answer the question: "does Yale superscore the SAT scores?", a high score on the SAT can help boost your application to Yale University, and if you meet the SAT requirements for Yale University, you can demonstrate to admissions officers that you have the ability to succeed there.
There is no clear preference between the two options, so pick the path that is most convenient for you. Applicants who are accepted typically have SAT scores ranging from 1460 to 1570. Your scores on the SAT can be compared to various percentiles. The SAT score needed to get into the 25th percentile at Yale is 1460, and the score needed to get into the 75th percentile is 1570. The mean or average score of all candidates is 1510, which places them roughly in the middle. In order to improve your chances, you should work toward getting a SAT score that is closer to the 75th percentile.
Yale Average GPA
What Yale Average GPA is needed to be considered for admission? There is not much of a way to get around the fact that you need an unweighted grade point average of nearly 4.0 in order to pass Yale's admissions process.
Although Yale does not make the exact GPAs of its admitted students publicly available, the majority of its students finished in the top 10 percent of their high school classes back in their home communities. On an unweighted scale, the typical high school grade point average for a Yale student is reported to be 3.95, according to the data provided by Yale students who have provided their GPA scores as part of the application process. Students who have almost exclusively A grades on their transcripts have the best chance of being accepted to Yale. This is a pretty safe assumption to make.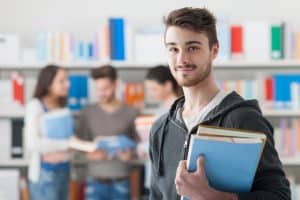 Yale asserts that it does not reweight or refigure students' transcript GPAs in order to compare them to other students, contrary to the practices of many other colleges.
Instead, the university's Admissions Department pledges to conduct a comprehensive review of each applicant's high school transcript. This review will take into account the applicant's grade point average (GPA) as reported by their home high school, the difficulty of the student's high school coursework, and any other information in the applicant's transcript (honors, awards, certificates) that can be interpreted as evidence of academic achievement.
Yale does check to make sure that applicants have made the most of the opportunities presented to them at their current schools by enrolling in the most difficult classes possible, particularly those that are related to the areas of interest they have identified.
What exactly does Unweighted GPA mean?
Calculating an unweighted grade point average is straightforward. As shown in the table that follows, the letter grade that you receive for the final portion of a course (ranging from F to A) is equivalent to a percentage out of 4.0:
| | | |
| --- | --- | --- |
| Letter Grade | Percent Grade | Grade Point |
| A+ | 97-100 | 4.0 |
| A | 93-96 | 4.0 |
| A- | 90-92 | 3.7 |
| B+ | 87-89 | 3.3 |
| B | 83-86 | 3.0 |
| B- | 80-82 | 2.7 |
| C+ | 77-79 | 2.3 |
| C | 73-76 | 2.0 |
| C- | 70-72 | 1.7 |
| D+ | 67-69 | 1.3 |
| D | 65-66 | 1.0 |
| E/F | Below 65 | 0.0 |
It is important to keep in mind that the cumulative average of an unweighted grade point average cannot be higher than 4.0. This means that there is no discernible mathematical distinction between an A and an A+ in unweighted GPAs. In addition, since not all schools provide the A+, universities evaluate it the same as an A for purposes of unweighted grade point averages.
In a similar vein, the majority of colleges and universities consider any grade lower than a D to be an F, so if your school does offer the D- grade, be aware that it will probably be treated the same as an F.
Second, take note that a grade point average that is not weighted does not take into account the difficulty of the classes taken. According to this grading scheme, the value of a grade of 3.7 for an A- in honors or advanced placement class is the same as the value of an A- in a lower level class.
This omission is one of the most common grounds for criticism leveled against the unweighted GPA, and it is also one of the primary reasons why many high schools use the weighted GPA instead. Both students and their parents want their grade point averages to take into account not only their grades but also the difficulty of their course load.
Yale Acceptance Rate
What is the current Yale Acceptance Rate? You may believe that your chances of being accepted into Yale are extremely remote, just like a large number of other high school students. The way that people talk about Yale makes it seem as though gaining admission there will require nothing short of a miracle. Considering that Yale is one of the most selective schools in the country, this is not surprising.
Nevertheless, despite the fact that Yale's admissions rate has been falling over the past few years (6.3 percent for the class of 2022 and 4.4 percent for the class of 2026), it is still possible for you to join the Bulldogs.
You can get the grade point average and standardized test scores you need to remain competitive and earn a spot at Yale if you put in the effort, practice, and determination that are required.
Statistics Relating to Current Applications to Yale
You should research the admissions process at Yale before submitting your application there. The acceptance rate for the class of 2026 at Yale University was 4.4%, which is a lower percentage than it has been in recent years. Out of the total of 50,015 applications received, they only accepted 2,234 students (regular applications, early applications, and deferral applications).
| | | | |
| --- | --- | --- | --- |
| | Number of Applications | Accepted Students | Acceptance Rate |
| Regular Applications | 37,495 | 1,434 | 3.8% |
| Early Applications | 7,288 | 800 | 10.9% |
If you need help putting the finishing touches on your early applications, or want some advice on whether or not applying for Early Decision or an Early Action is a good option for you, at AdmissionSight, we have over 10 years of experience guiding students through the competitive admissions process, including our athletic recruitment program.
AdmissionSight can help you put your best foot forward when applying to college this fall. Contact us today for more information on our services.