Everything You Need to Know About UGA Admissions
Welcome to our blog, where today we'll be diving deep into the world of UGA Admissions! The University of Georgia (UGA) is a renowned public research university that attracts thousands of applicants every year. Applying to UGA can be a daunting process, but it doesn't need to be. This comprehensive guide will provide you with everything you need to know about UGA admissions, including the requirements, application deadlines, and financial aid opportunities.
Understanding UGA Admissions
Before diving into the specifics of UGA admissions, it's essential to understand the university's holistic admissions process. Holistic admissions means that UGA takes into account all aspects of an applicant's profile – academic achievements, standardized test scores, extracurricular activities, and personal essays – to make admission decisions.
A Brief Overview of the University of Georgia
With over 39,000 undergraduate and graduate students, UGA is Georgia's flagship university, known for its world-class research, academic excellence, and thriving student life. Established in 1785, UGA is one of the oldest public universities in the United States, with a rich history and strong traditions.
The Importance of UGA's Admissions Process
UGA's admissions process is critical to the university's mission of producing well-rounded graduates, equipped with the knowledge, skills, and abilities to become leaders in their chosen fields. By admitting a diverse cohort of students, UGA fosters an inclusive learning environment that boosts creativity, innovation, and critical thinking.
UGA's admissions process is highly competitive, with thousands of students applying each year for a limited number of spots. However, the university is committed to ensuring that every qualified student has the opportunity to attend UGA, regardless of their financial circumstances. UGA offers a range of scholarships and financial aid packages to help make college more affordable for students and their families.
In addition to its academic programs, UGA is also known for its vibrant campus life. The university has over 800 student organizations, ranging from academic clubs to sports teams to service organizations. UGA also has a thriving Greek life community, with over 60 fraternities and sororities on campus.
UGA's location in Athens, Georgia, also adds to its appeal. Athens is a vibrant college town, known for its music scene, art galleries, and restaurants. The town has a rich history, with many historic buildings and landmarks, including the famous Georgia Theatre.
Overall, the UGA admissions process is a critical part of the university's mission to provide a world-class education to all of its students. By taking a holistic approach to admissions, UGA ensures that it admits a diverse group of students who will contribute to the university's academic and social communities. With its strong academic programs, vibrant campus life, and beautiful location, UGA is a top choice for many students seeking a comprehensive college experience.
UGA Admissions Requirements
To apply to UGA as an undergraduate student, you must meet the following requirements:
High School Coursework and GPA
UGA requires applicants to have completed a rigorous high school curriculum that includes four years of English, math, science, and social studies. This is to ensure that students are well-prepared for the rigorous academic curriculum at UGA. Additionally, applicants need to have a minimum GPA of 3.0 on a 4.0 scale, although the average admitted student's GPA is 4.0. UGA looks at both the rigor of the courses taken and the grades earned in those courses when evaluating applicants.
It is important to note that UGA also considers the difficulty of the high school the applicant attended when evaluating their GPA. For example, if an applicant attends a high school with limited advanced coursework, but still earns good grades, UGA will take that into account when evaluating their application.
Standardized Test Scores (SAT/ACT)
UGA accepts both the SAT and ACT and requires applicants to submit either of these tests as part of their application. The average SAT score for admitted students is 1440, and the average ACT score is 32. However, UGA takes a holistic approach to evaluating applicants and considers many factors beyond just test scores.
It is important to note that UGA has a "test-optional" policy for the 2021-2022 application cycle due to the COVID-19 pandemic. This means that applicants are not required to submit SAT or ACT scores, although they are still welcome to do so if they feel it will strengthen their application.
Extracurricular Activities and Leadership
UGA values applicants who have demonstrated leadership skills, excellence in extracurricular activities, and community involvement. Applicant's extracurricular activities should align with their proposed major, show commitment and consistent involvement, and demonstrate leadership abilities.
UGA offers a wide variety of extracurricular activities for students to get involved in, ranging from academic clubs to service organizations to intramural sports. Students are encouraged to explore their interests and get involved in activities that are meaningful to them.
Letters of Recommendation and Essays
The UGA admissions office requires two letters of recommendation from high school teachers or counselors who can speak to the applicant's academic and personal strengths. These letters provide valuable insight into the applicant's character and abilities and help UGA evaluate their potential for success at the university.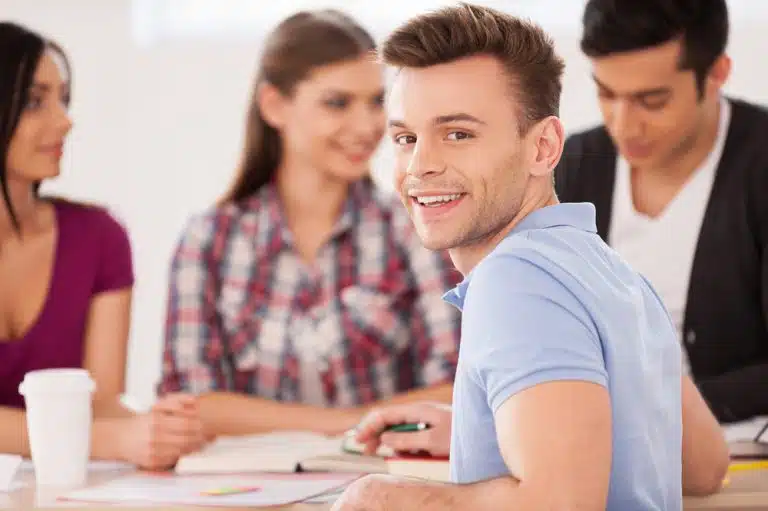 Additionally, UGA requires two essays – the Common Application essay and one UGA essay. The essays allow applicants to showcase their personal experiences, passions, and character. UGA looks for essays that are well-written, thoughtful, and demonstrate a clear understanding of the applicant's goals and aspirations.
Overall, UGA takes a holistic approach to evaluating applicants and considers many factors beyond just grades and test scores. The university is looking for students who will thrive academically and personally at UGA and make meaningful contributions to the campus community.
Application Deadlines and Decision Plans
Choosing the right college and applying to it is a crucial step in every student's academic journey. The University of Georgia (UGA) has two application deadlines – Early Action and Regular Decision. These deadlines are designed to help students plan and prepare for their college applications.
Early Action vs. Regular Decision
If you are looking to apply to UGA, it is essential to know the difference between Early Action and Regular Decision. Early Action is a non-binding decision plan that allows applicants to receive an admission decision by mid-February. This decision plan is ideal for students who want to get their application process out of the way early, so they can focus on other things during their senior year. Early Action applicants must submit their applications by November 1st.
Regular Decision, on the other hand, has a deadline of January 1st. Applicants who apply through this plan will receive their admission decisions by early April. This plan is perfect for students who need more time to prepare their applications or want to compare financial aid packages from different colleges before making a final decision.
Transfer Student Deadlines
UGA welcomes transfer students from other colleges and universities. The transfer application deadlines vary by semester, with March 1st for summer and fall admission and November 1st for spring admission. The UGA admissions office require transfer applicants to have a minimum of 30 transferable hours from an accredited institution. This ensures that transfer students have enough credits to make a smooth transition to UGA and can graduate on time.
International Student Deadlines
UGA is home to a diverse community of international students from all over the world. The international application deadlines for UGA are the same as the ones for Early Action and Regular Decision plans. International students must also submit official TOEFL or IELTS scores. These scores help UGA assess the student's proficiency in English and ensure that they can succeed academically in an English-speaking environment.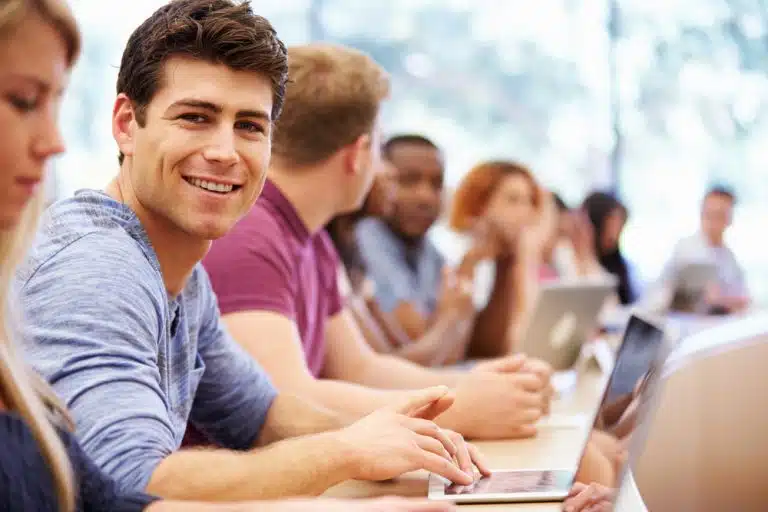 In conclusion, applying to UGA requires careful planning and preparation. Whether you are a high school student applying for Early Action or a transfer student looking to join UGA in the spring, it is essential to meet the application deadlines and submit all required documents on time. Good luck!
Tips for a Successful UGA Application
UGA receives thousands of applications every year, and standing out in the competitive pool can be challenging. Here are a few tips to increase your chances of success:
Crafting a Compelling Personal Statement
Your personal statement is your opportunity to showcase your unique voice, personality, and passions. Be authentic, honest, and specific in your writing, and show how your experiences have shaped you into the person you are today.
When crafting your personal statement, it's important to remember that the UGA admissions office is looking for more than just a list of your achievements. They want to get to know you as a person and understand what motivates you. Take some time to reflect on your personal values and how they have influenced your choices and actions. Consider discussing challenges you have faced and how you overcame them, as well as your future goals and aspirations.
Choosing the Right Recommenders
Choosing the right recommenders can make a big difference in your application. It's important to select teachers or counselors who know you well, have taught you in a challenging class, and can provide a specific example of your academic and personal strengths.
When approaching potential recommenders, be sure to give them plenty of notice and provide them with any necessary information, such as deadlines and submission instructions. It's also a good idea to provide them with a copy of your personal statement and any other relevant materials that will help them write a strong letter of recommendation.
Demonstrating Interest in UGA
UGA values applicants who have taken the time to research the university and understand how they will contribute to the community. To demonstrate your interest in UGA, consider attending information sessions, touring the campus, and reaching out to current students and faculty members to get a sense of what the university has to offer.
When visiting UGA, be sure to take notes and ask questions. This will show the UGA admissions office that you are serious about attending the university and have taken the time to learn about its programs and resources. You can also demonstrate your interest by participating in UGA-sponsored events and activities, such as community service projects and academic competitions.
Remember, the admissions process is competitive, but by following these tips and putting your best foot forward, you can increase your chances of success and join the Bulldog family at UGA!
Financial Aid and Scholarships
UGA is committed to making higher education accessible and affordable for all students, regardless of their financial background. Pursuing a degree at UGA is a valuable investment in your future, and the university recognizes that financial aid and scholarships can play a critical role in helping students achieve their academic goals.
UGA offers a wide range of financial aid and scholarship opportunities to eligible undergraduate and graduate students. These resources can help offset the cost of tuition, fees, books, and other educational expenses, making it easier for students to focus on their studies and achieve success.
Understanding UGA's Financial Aid Process
UGA provides both need-based and merit-based financial aid to eligible students. The first step in applying for financial aid is to complete the Free Application for Federal Student Aid (FAFSA). This application will determine your eligibility for federal grants, loans, and work-study programs, as well as state and institutional aid.
It's important to note that financial aid is awarded on a first-come, first-served basis, so it's essential to complete the FAFSA as soon as possible. The priority deadline for submitting the FAFSA is January 1st for the upcoming academic year, but students can still submit the application after this date to be considered for aid.
Types of Scholarships Available
UGA offers a variety of scholarships that recognize academic achievements, leadership, service, and other talents. Aside from passing the UGA admissions, it is important to check eligibility for scholarships. The scholarships at the University of Georgia are highly competitive, and the application process typically requires essays, letters of recommendation, and other supporting materials.
Some of the scholarships available at UGA include:
The Bernard Ramsey Honors Scholarship
The Charter Scholarship
The Foundation Fellowship
The Classic Scholarship
These scholarships can provide significant financial support to students, and they also offer opportunities for networking, leadership development, and other valuable experiences.
Tips for Securing Financial Aid and Scholarships
Securing financial aid and scholarships can be a competitive process, but there are several strategies that students can use to increase their chances of success.
First, start early and do your research on the types of financial aid and scholarships that UGA offers. This will help you identify the opportunities that are the best fit for your academic and personal profile.
Second, make sure to complete the FAFSA as soon as possible. This will ensure that you are considered for all available forms of financial aid, including federal, state, and institutional aid.
Third, showcase your merits and leadership skills in your scholarship applications. This can include highlighting your academic achievements, community service, extracurricular activities, and other accomplishments that demonstrate your potential for success.
Finally, don't hesitate to reach out to the Financial Aid Office for assistance and guidance. The staff members are available to answer questions, provide resources, and help you navigate the financial aid process.
By taking advantage of the financial aid and scholarship opportunities available at UGA, you can pursue your academic and career goals with confidence and achieve success.
What to Expect After Submitting Your Application
After submitting your UGA application, you may feel anxious and uncertain about what comes next. However, you can rest assured that the admissions team at UGA is working hard to review your application and make the best decision for you.
It's important to remember that the admissions process is competitive, and UGA receives many applications each year. However, don't let this discourage you! UGA is looking for well-rounded individuals who will contribute to the campus community in a positive way.
UGA Admissions Decisions Timeline
Early Action applicants receive their admission decisions by mid-February, while Regular Decision applicants receive their decisions by early April. UGA will notify you via email and your online portal. If you are accepted, congratulations! This is a major accomplishment and you should be proud of yourself.
If you are not accepted, don't give up hope. UGA offers an appeals process where you can provide additional information to the admissions team. Additionally, there are many other great schools out there that would be lucky to have you as a student.
Waitlist and Deferral Policies
If you are placed on the waitlist, UGA will notify you if space becomes available. This can be a nerve-wracking experience, but remember that being waitlisted means that UGA is still considering you for admission. Make sure to follow up with the admissions team and let them know that you are still interested in attending UGA.
Deferral means that UGA is postponing your admission decision until they receive additional information about your academic progress or achievements. If you are deferred, don't panic! This just means that UGA needs more information before making a final decision. Make sure to provide any additional information that may be helpful in the decision-making process.
Preparing for Enrollment and Orientation
Congratulations on your admission to UGA! Now it's time to prepare for your arrival on campus. UGA will provide you with resources to help you with course registration, housing, and orientation. Make sure to take advantage of these resources and ask any questions that you may have.
Orientation is a great opportunity to meet other incoming students and get a head start on your college experience. Make sure to attend and participate in all of the activities. This is a great way to make new friends and learn about all of the resources that UGA has to offer.
Overall, the admissions process can be stressful, but remember that UGA is looking for students who will contribute to the campus community in a positive way. Stay positive, be yourself, and good luck!
Conclusion
The UGA admissions can be challenging, but with the right information and preparation, you can increase your chances of success. Remember to prioritize your academic and personal achievements, demonstrate your interest in UGA, and seek support and guidance whenever needed. Best of luck with your application!
How AdmissionSight can help you with college admissions
AdmissionSight is a college consulting firm that provides personalized assistance to students throughout the college admissions process. Here are some ways that AdmissionSight can help you:
Admissions strategy: AdmissionSight can help you develop a strategic plan for your college application process. Our professional consultants can assist with identifying schools that are a good fit for your academic, extracurricular, and personal goals and help you plan and prioritize your application strategy.
Application review: AdmissionSight can review your application and provide feedback on how to improve it. We can offer suggestions on how to make your application stand out and highlight your strengths and unique qualities.
Essay coaching: AdmissionSight can help you craft compelling essays that showcase your personality, goals, and achievements. We can guide you through the essay writing process and provide feedback on your drafts to help you refine your writing.
Interview preparation: AdmissionSight can provide interview coaching to help you feel confident and prepared for your college interviews. Our experts can offer tips on how to present yourself professionally and how to answer common interview questions.
Extracurricular planning: AdmissionSight can help you plan and develop your extracurricular activities to make them more impactful and meaningful. We can suggest activities that align with your interests and goals and provide guidance on how to demonstrate your leadership and initiative.
Overall, AdmissionSight can provide valuable guidance and support throughout the college admissions process to help you maximize your chances of getting accepted into the college of your choice.
We're not just about getting you into college; we aim to set you up for success beyond, by helping you develop a strong academic and extracurricular profile. Contact us and let's turn your college dreams into reality!