Finding The Best Colleges For Pharmacy
What is a pharmacy degree?
What exactly is a degree in pharmacy? Graduates of a program leading to a degree in pharmacy are prepared to work in the profession as pharmacists, supervising pharmaceutical facilities and providing patients with medicine and medical advice. Students studying in colleges for pharmacy can also receive training to work in research positions, where they can develop and test new medical treatments.
Depending on how many years of college the student has already put in, pharmacy programs can take anywhere from four to six years to finish. These programs are offered through universities that have received accreditation. The study of toxicology, pharmacology, and chemistry are some of the topics that may be covered in the coursework for pharmacy programs.
Students who earn degrees in pharmacy are equipped with the credentials necessary to satisfy all state and national requirements for licensing. To practice as a licensed pharmacist, one must complete their education with a graduate degree. On the other hand, foundational training for a career in the pharmaceutical industry can be obtained through completing undergraduate degree programs and certificates. The following are the various types of pharmacy degrees that are available to you:
Doctor of pharmacy
Graduates with a Doctor of Pharmacy degree or a Pharm.D. degree receive the education and training necessary to work as professional pharmacists in medical facilities, retail stores, and research or consulting facilities.
Prospective pharmacists pursuing an academically-focused path can pursue a doctor of pharmacy degree. Before applying to programs, applicants must have completed at least two years of undergraduate study in pertinent subjects, such as biology or premedical studies.
In addition, students who enroll in certain programs can earn a dual degree, which consists of both their undergraduate major of choice and their graduate degree in pharmacy. Professionals who have earned this degree have the qualifications to provide medical advice while dispensing medications.
Master's degree
After earning a bachelor's degree in a relevant subject, it is common practice for students interested in pursuing a master's degree in a field connected to a pharmacy to enroll in a specialized program in pharmacology. Graduates of this program are prepared to work in research capacities and management positions in pharmaceutical companies or medical facilities after completing this course of study. A master's degree in pharmacology can be specialized in a variety of areas, including the following:
Pharmacy administration
Biomedical science
Medicinal chemistry
Bachelor's degree
Math and science prerequisites and general medical applications are typically emphasized throughout the coursework for a bachelor's degree in pharmaceutical sciences. Those who study in colleges for pharmacy with a degree in pharmaceutical sciences are qualified for a wide range of positions involving pharmaceutical science. This includes immediate employment in a pharmacy, either as an assistant or a pharmacy technician.
Students who complete these four-year programs will also have the groundwork necessary to continue their education and earn the advanced degrees necessary to become fully licensed pharmacists.
Associate degree
When it comes time to transfer to a four-year pharmacy program or pharmacy school, graduates with an associate degree in pharmacy have the prerequisites and basic credentials they need. These programs are also sometimes referred to as pre-pharmacy programs.
Studies leading to an associate degree often make it easier to transition into a program leading to a bachelor's degree or to enter the workforce immediately in a pharmaceutical role. In two to three years, students will cover the most important topics in pharmacology through these programs.
Pharmacy technician program
Pharmacy technicians train to learn how to assist patients and pharmacists with the preparation and distribution of medications. This specialized degree program offers a different approach to learning fundamental pharmaceutical methods you can use once you start working in the field.
Programs to become a pharmacy technician can range from two-year associate degree programs to shorter certificate programs that can typically be finished in one year or less. Associate degree programs are the most common option. Acquiring a degree or certificate as a pharmacy technician provides professionals with the foundational training necessary to acquire the kind of work experience that, in a shorter amount of time, can either lead to advanced degree studies or a job in the field.
Why study pharmacy?
Pursuing a pharmacy degree is a significant time, money, and effort commitment. Before deciding to pursue a pharmacy degree, it's important to carefully consider your goals and motivations and the potential challenges and rewards of a career in pharmacy. There are many reasons why someone might choose to study pharmacy. Here are a few:
Help others: Like medicine, pharmacy is a healthcare field that allows you to make a difference in people's lives. As a pharmacist, you'll be responsible for dispensing medications, providing advice on drug interactions and side effects, and helping patients manage their health.
Job security: Pharmacy is a growing field, and there is a high demand for pharmacists in many parts of the world. This means that if you earn a pharmacy degree, you're likely to have good job security and plenty of career opportunities.
Intellectual challenge: Pharmacy is a complex and constantly evolving field requiring hard work and dedication. If you enjoy intellectual challenges and problem-solving, a pharmacy degree may be a good fit for you.
Financial stability: Those who study in colleges for pharmacy with a pharmacy degree earn high salaries, which can provide financial stability and allow them to pursue other goals and interests.
Flexibility: Pharmacy offers great flexibility in terms of work settings and career paths. Pharmacists can work in various settings, including hospitals, retail pharmacies, and research facilities, and they can specialize in areas such as oncology, geriatrics, or pediatrics.
What are the best pharmacy schools?
University of Minnesota — Twin Cities, MN
The College of Pharmacy at the University of Minnesota is consistently highly ranked in the list of the best pharmacy schools. The school has an acceptance rate of approximately forty percent, and most successful applicants have at least two years of experience working in a healthcare or pharmacy setting before applying.
The school's drug discovery and development programs, neuroscience, and rural pharmacy have earned it a particular reputation for excellence. In addition to the high NAPLEX pass rate, the Class of 2020 had a graduation rate of 99%, and 97.5% of its members were either employed or accepted into a fellowship or residency program within six months of graduation.
The program strongly emphasizes both opportunities for hands-on experience and research, and it also has a significant international component. In countries such as India, Italy, and Haiti, students can attend classes, engage in research, and/or gain practical experience abroad.
Students can attend classes at either the Twin Cities or Duluth campuses, depending on which location is most convenient for them. Each year, approximately 50 students enroll in classes at the Duluth campus, while 100 students enroll in classes at the Twin Cities campus.
University of Michigan — Ann Arbor, MI
About 85 prospective students are accepted into the College of Pharmacy at the University of Michigan every year. Although the University of Michigan is one of the colleges for pharmacy with a smaller number of students, they have a relatively high number of faculty members, giving them an exceptional student-to-faculty ratio of 4:1.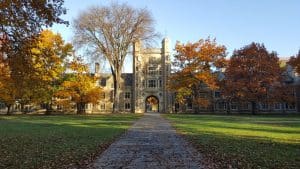 The University of Maryland College of Pharmacy, consistently receives positive feedback from students, with 98% of the class of 2020 indicating that they would pick this institution for their education if they had to do it all over again.
While in the PharmD program at the University of Michigan, every student completes at least 1,900 hours of practical training. During the fourth and final year of the program, students will spend their time completing APPEs in a series of nine rotation blocks that last five weeks each. They will rotate through hospital pharmacy, drug information, and community practice.
University of North Carolina, Chapel Hill — Chapel Hill, NC
The US News World Report ranked the Eshelman School of Pharmacy at the University of North Carolina as one of the best colleges for pharmacy in 2021, and it is also ranked second among pharmacy schools for research funding. Students begin their studies in the program with foundations of pharmacy classes during the program's first year.
They begin their immersion in patient care and engagement in the second and third years of the program, and then in the fourth year, they pursue APPEs that are tailored to their particular interests. The program is structured to provide students with a significant amount of practical experience beginning at the beginning of the second year. This ensures that by the time students have completed the program, they will have had a total of three years of experience in the workforce.
It should come as no surprise to prospective students interested in pharmaceutical sciences that the University of North Carolina at Chapel Hill, which is a major research institution and home to a wide variety of academic programs, offers a great deal of flexibility in terms of the degrees that students can pursue.
As you might anticipate from a school that receives adequate funding for its research endeavors, there are multiple Ph.D. programs. Students enrolled in a Doctor of Pharmacy program can participate in a dual-degree program that allows them to earn a Master of Business Administration or Master of Public Health degree in addition to their PharmD.
University of California, San Francisco — San Francisco, CA
The College of Pharmacy at the University of California, San Francisco (UCSF) was one of the first colleges for pharmacy in the United States and the first one to be established in the country's western region when it was established in 1872. Additionally, with an acceptance rate of around 25 percent on average, it is one of the most competitive pharmacy programs in the country.
The institution has maintained its position as the top recipient of research funding from the National Institutes of Health year after year for more than four decades, proving that the program is highly regarded and provides students with ample opportunities and resources. All of the curriculum's classes emphasize research and critical thinking from a scientific perspective.
The PharmD program at UC San Francisco is only three years long, whereas most similar programs are four years long. However, you shouldn't be concerned that the shorter program length will leave you unprepared: in the year 2020, every single UCSF student who attempted the NAPLEX exam passed on their first try. Expect a rigorous course load and hands-on training to begin relatively early on in the PharmD program due to the shorter length of the program.
University of Florida — Gainesville, FL
Students enrolled in the College of Pharmacy at the University of Florida can attend classes at any of the university's three campuses: Gainesville, Orlando, or Jacksonville. More than 50 new faculty members have been added to the program since 2013, making it one of the country's most extensive and rapidly expanding pharmacy schools.
The university is a component of UF Health, the most extensive academic medical facility in the Southeastern United States. Pharmacy students have the opportunity to collaborate with students and faculty from other health disciplines to obtain a more comprehensive understanding of healthcare. They also have connections to more than 14,000 University of Florida College of Pharmacy graduates, who now reside in all 50 states and over 40 countries.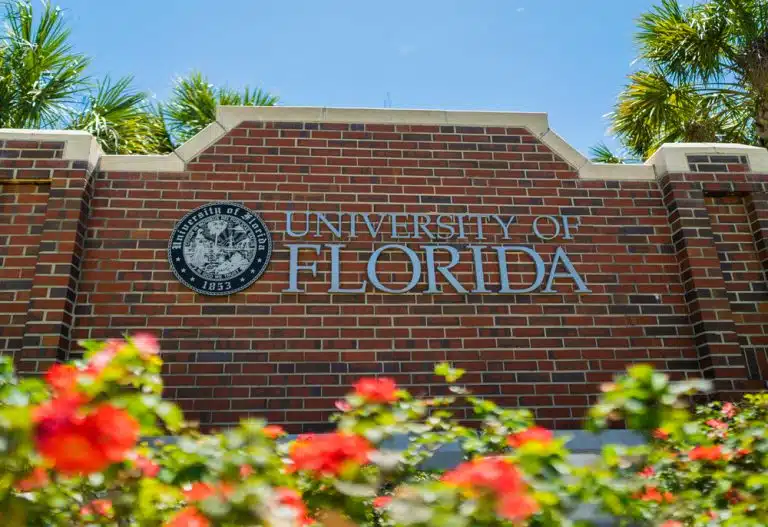 The University of Florida's (UF) pharmacy program emphasizes team-based learning and interprofessional opportunities. The program is connected to various other medical facilities and hospitals. Students at one of the pharmacy schools that receive the most funding are provided with many opportunities to investigate a wide range of research topics and gain practical experience in laboratories.
In addition, for the past five of the past six years, the University of Florida College of Pharmacy has had the highest match rate of any pharmacy school for students entering pharmacy residency programs. This accomplishment was previously unachievable.
University of Texas at Austin — Austin, TX
Around 125 students work toward their Doctor of Pharmacy degree at the University of Texas at Austin's College of Pharmacy. As one of the best colleges for pharmacy, The school places a strong emphasis on the "pharmacist patient care" model. This means all students are instructed not only in how to create and provide the necessary drugs but also in what services patients need before and after treatment to achieve the best possible outcomes.
The result of this is that the pharmacy program at the University of Texas at Austin places a significant emphasis not only on drug design and drug action but also on a more integrated and problem-based approach to the treatment of health issues. For instance, students learning to fill a prescription for hypertension would also be taught to discuss changes in diet and exercise with a patient so that the patient's health can be improved as much as possible.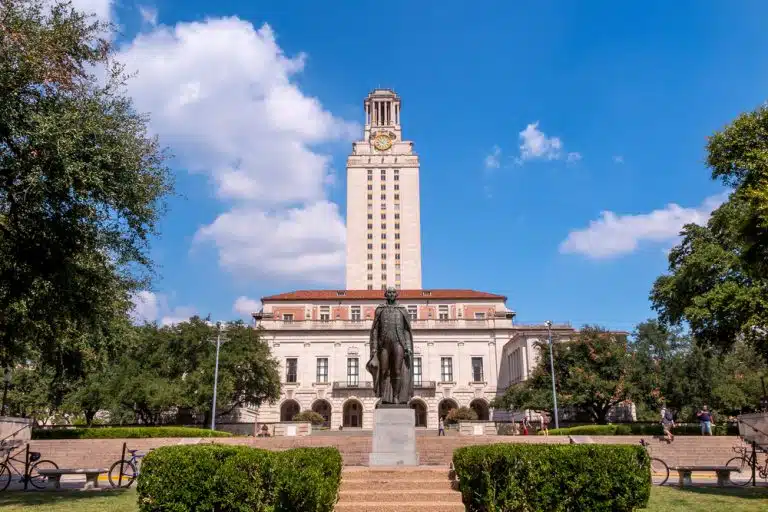 The program's culmination is a series of seven rotations, each lasting six weeks, during which students gain full-time, on-site experience in various environments. This allows students to investigate a variety of career paths and professional interests. Institutional, community, ambulatory, and acute care are the four types of rotations that must be completed.
The remaining three are considered electives, allowing students to concentrate on particularly relevant subjects. Each of these rotations takes place in the fourth and final year of the program, and on average, they require between 40 and 50 hours of work each week from their participants.
Purdue University — West Lafayette, IN
The admissions process at The Purdue College of Pharmacy is one of a kind, one of the many things that sets it apart from other prestigious pharmacy schools. Students who have completed a Pre-Doctor of Pharmacy program for two years (either at Purdue or at another school that offers the program) are eligible to apply to Purdue's PharmD program during their sophomore year of undergraduate study.
If they are successful in getting accepted, they will be able to start the PharmD program at Purdue the following fall. This will allow them to graduate two years earlier than usual and with less debt. Purdue's Doctor of Pharmacy program is one of the most prestigious in the country and boasts a faculty of more than 85 members.
As one of the best colleges for pharmacy, this school is particularly well-known for its contributions to the field of pharmaceutical research, and a significant portion of the PharmD curriculum is spent in the laboratory. During their four years at the institution, students participate in various rotations, allowing them to gain practical experience beginning in the program's very first year.
Now that you have a rough idea of where to find the best colleges for pharmacy, your next step is entering the school you want. At AdmissionSight, you can get the guidance of experts with 10 years of experience through any college you wish. Getting help from AdmissionSight will save you the trouble and effort of applying to medical school. Set up an appointment today and see how we can help you