Free Online Courses at Harvard
Does Harvard University offer online courses?
The conception of free online courses at Harvard is aligned with the institution's goal. The mission of Harvard University is to cultivate leaders who make a difference in the world through excellence in teaching, learning, and research. The goal of teaching and research at Harvard is to expand human understanding.
The earliest American higher education school is Harvard, which was founded in 1636. Over 25,000 degree candidates are enrolled at the university, which has campuses in Cambridge and Boston, Massachusetts. These students are undergraduate, graduate, and professional students. More than 400,000 Harvard graduates reside all around the world.
Does Harvard University offer online courses? Free online courses at Harvard are available for students to audit for free or they can pay a modest amount to acquire a validated credential. Harvard University MOOCs are accessible at edX, a well-known online learning platform and nonprofit organization dedicated to democratizing education. It was founded by Harvard and MIT. When programs are provided online for free or at reasonable pricing, obstacles like high tuition and location are no longer obstacles.
The website offers more than 2,500 free online courses, many of which are drawn from prestigious institutions like MIT, Princeton, Yale, Columbia, Stanford, the University of Michigan, NYU, and others.
Massive open online courses (MOOCs) are available for online courses.
There are no access limitations; the free online courses at Harvard are open. Everything is online.
In a typical MOOC, thousands of people are enrolled simultaneously.
Video lessons are used to provide the topic.
Online examinations and quizzes are used as exams.
Discussion forums allow for the asking of questions.
A course typically lasts 4-6 weeks and needs 3-5 hours of weekly effort.
While some lectures have subtitles in other languages, the course language is English.
If you want features like graded homework and certificates of completion that you can add to your resumé or LinkedIn page, you can audit these classes for free or choose to spend $50 to $200.
What Courses Can I Take Online For Free?
The good news is that you can do it all for free, regardless of whether your goal is to get in-demand employment skills from one of the greatest universities in the world or simply to experience what it's like to take a class at Harvard. What courses can I take online for free? Check out some popular free online courses at Harvard below.
CS50's Introduction to Computer Science
CS50 Courses are beginning computer science courses, with the CS50 course being the most popular one at Harvard. Its popularity is also seen online: One of the top 100 edX courses of all time, it has attracted approximately three million students since being transformed into a free online edition.
Justice
Starting off our list is Justice, one of the most well-known free online courses at Harvard, home of the country's first and oldest law school. This 12-week course, taught by renowned professor Michael Sandel, examines both traditional and modern ideas of justice. It also discusses current issues, conflicts, and applications.
Masterpieces of World Literature
You are encouraged to "embark on a global journey to explore the past, present, and future of world literature" in this course. An average of seven hours per week are needed to complete this 12-week course. You will examine works by Goethe, Voltaire, and Rushdie, among others, to learn how great writers interpret their surroundings during those hours.
Women Making History: 10 Objects, Many Stories
This course, taught by two female professors, takes the intriguing tack of examining "10 iconic artifacts" from the Harvard Schlesinger Library collection to examine how American women produced, confronted, and welcomed change in the 20th century. It takes about three hours per week to dedicate yourself to this shorter, six-week course.
Fundamentals of TinyML
One of the most rapidly expanding subfields in deep learning is little machine learning, which is also becoming more widely available.
This online course gives you a basis for understanding this developing sector and how it, for instance, enables the development of more cheap cellphones. You will master the fundamentals of deep learning, embedded systems, and mobile and other small devices, as well as machine learning. Vijay Janapa Reddi, a Harvard professor, and Laurence Moroney, a Google Lead AI Advocate, are the instructors.
Backyard Meteorology: The Science of Weather
The grand promise of Harvard's backyard meteorology course is that after taking it, you will be able to predict the weather simply by glancing out your window. This training may also be able to save your life because it includes information on how to avoid getting struck by lightning. The ability to identify clouds and determine wind speed are further components.
Shakespeare's Life and Work
If you're interested in learning more about Shakespeare, enroll in this quick, intensive course. You will spend up to seven hours per week studying for this four-week course.
You will gain knowledge of Shakespeare's plays' cultural relevance as well as how to evaluate them both on paper and on stage during that period. Videos and readings from this course were shot on location in London and Stratford-upon-Avon.
Science & Cooking: From Haute Cuisine to Soft Matter Science (Physics)
This academic examination of food should be a pleasant treat for everyone who has ever fantasized about studying mayonnaise.
In this 16-week course, you will do experiments in your own kitchen to learn how cooking affects food texture, comprehends cooking phase transitions, and creates emulsions and foams. If you appreciate this kind of physics-based learning, you might wish to continue your education with the chemistry-focused Science & Cooking course.
CitiesX: The Past, Present, and Future of Urban Life
To educate on how to better comprehend, appreciate, and develop urban settings, this course gives an expert look at the past, present, and future of cities. You will examine case studies from cities all over the world, including London, Rio de Janeiro, New York City, Shanghai, and Mumbai as part of the course. Interviews with experts in the field, decision-makers in government policy, urban leaders, and city inhabitants are included in this 11-week course.
PredictionX: Omens, Oracles & Prophecies
For anyone hesitant to commit to a longer-term learning path, this mini-module is an excellent choice. This one-week, introductory-level seminar looks at a variety of "pre-scientific" forecasting techniques, from the ancient Chinese practice of burning bones to the Oracle of Delphi to contemporary astrology and tarot.
The Einstein Revolution
This course will teach you everything you need to know about how physics has changed over the 20th and 21st centuries via the lens of Albert Einstein's life and career.
This history course, which examines Einstein's interactions with relativity, quantum physics, Nazism, nuclear weapons, philosophy, and the arts and technology, doesn't require any prior knowledge of science. This 17-lesson course calls for a weekly time commitment of up to three hours.
Are Online College Courses Worth It?
Are online college courses worth it? If you want to receive a respectable diploma from an illustrious Ivy League university, then taking free online courses at Harvard is definitely worthwhile. A second certification is beneficial for your work because Harvard University offers a ton of courses in the fields of data science, computer science, teaching, and business.
Several free online courses at Harvard are also available for enrollment. The school provides hundreds of introductory to advanced courses that will aid in your subject matter mastery. Many of Harvard's online courses are offered in collaboration with the schools' departments of law, business, computer science, and engineering.
Online courses are currently taken by one-third of all pupils. There are many important advantages to studying digitally, from more flexibility to reduced expenses, even though the reasons for this vary.
But not everyone should take online courses. Some people prefer in-person interactions with professors or require them to stay focused and motivated. It's important to balance the benefits and drawbacks of taking an online course with your job objectives and chosen learning style.
Here are some advantages and drawbacks of online learning to aid in your decision.
Benefits of Online Education
You can study at your own pace.
Online courses provide unmatched flexibility, especially for working adults who are already balancing a full-time job and undergraduate students looking to master a new skill outside of their major. You are free to finish your schoolwork whenever suits you, whether that is after work or during your lunch break.
Additionally, you can plan your learning to coincide with the times when you'll remember new information the best. Whether you're a night owl or an early bird, you can log in whenever it's best for you.
Some students are reluctant to raise their hands in class and ask the teacher to rephrase a concept that their fellow classmates appear to understand. You can pause movies in an online learning environment and go back to ideas covered in earlier modules. Instead of just skimming a subject, you can delve deeper into it.
You can cut costs.
Even though there are many free online courses at Harvard, even those that are paid cost way less than their on-campus equivalents. You won't have to pay for housing or transportation if you study online. And because there is more flexibility, you can work and go to school at the same time.
You can overcome geographical barriers.
Your options are not restricted by geography when selecting an online program. Without taking a flight, you can sign up for a course abroad.
The lack of regional restrictions also applies to your peers. You can interact with students from all around the world by taking an online course. You can develop a global perspective and learn how to collaborate with people from various backgrounds and nations through that interaction—skills that businesses claim they search for in candidates.
You can acquire useful technical skills.
As more firms accept remote work, completing an online course demonstrates your ease with technology, which may enhance your resumé. Employers are looking for skills such as your ability to keep organized, speak well, and be comfortable using digital technologies. And you'll learn the same skills in an online course.
You can achieve the same professional results.
There are a few myths surrounding online education, chief among them being the idea that you will not get the same results or respect from companies as you would by enrolling in an on-campus course. However, it isn't always the case.
In a recent poll by City Square Associates, 50% of students claimed that recruiters paid them greater attention after they completed a course from the Harvard Business School Online, and one in four claimed to have obtained a promotion or title change. Your resumé may benefit just as much from an online certificate from a respectable college as it would from a regular degree.
Cons of Online Education
You might have little to no interaction with the professors.
You can have little to no engagement with the teachers, depending on the type of online school you select. Your peers might be able to fill that gap and provide you with the information you need, but you should also think about the level of faculty involvement you require to feel like you are making progress.
Being disorganized should be avoided.
It takes self-discipline and time management to finish an online course. You must schedule a time to study and complete assignments because you are not expected to attend class on specific days of the week. You should excel in an online environment if you are well-organized and can stick to a schedule.
You might have fewer opportunities to network.
There might be fewer opportunities to network with peers depending on the course you select. Choose an online learning platform centered on active involvement and peer interaction if the social component is important to you. It may even host events.
For instance, at Harvard Business School Online, a study of former students found that more than 60% of them feel like they are a member of a community with comparable goals.
You must conduct extensive research.
It can be difficult to choose from among the more than 11,400 free massive open online courses accessible alone.
Write down the characteristics you seek in online education as you gather information to help you narrow the field. Are credentials important to you? Do you prefer an immersive, interactive experience to just watching videos? Knowing your preferences will make it simpler to identify and omit programs that are the wrong fit.
Industry-specific online training isn't always available.
There are currently few chances for highly specialized businesses despite the plethora of online courses. However, there are business skills that you can use regardless of your profession, and online courses can help you fill in any skills gaps if you're devoted to developing your career.
You might have to combat misunderstandings.
Even while online education is becoming more and more popular, some mistrust still exists. However, this is changing since according to an executive study, 83% of respondents believe that an online degree is equally valid as one obtained through a regular campus-based program. Employers considered an online school to be more credible if it came from a recognized institution and had high-caliber students.
Evaluating the Benefits and Drawbacks of Online Learning
Based on your particular personal and professional goals and chosen learning style, only you can decide if taking online classes is the right choice for you. Online courses give many working adults who want to advance their professions the flexibility and convenience they want to balance learning new skills with their present stage of life and employment duties.
How Do I Choose A Course At Harvard?
If you want are interested to enroll in free online courses at Harvard, you might wonder "How do I choose a course at Harvard?" When selecting an online course from Harvard University, you should take into account several things, including the curriculum, your preferred payment method, and the certification the course offers. You should consider the following key elements while you browse Harvard's online courses.
Curriculum
Numerous courses in the same subject are available at Harvard Online. Choose a course that fits your tastes after learning about the topics required for your career progress. Consider choosing a course that covers core concepts if you are a newbie.
Financial Inclination
When selecting a Harvard University paid online course, it is crucial to take financial considerations into account. Choose a course that will advance your career because Harvard's online courses can be rather expensive.
Certificates
In collaboration with edX and other online learning environments, free online courses at Harvard are at hand. When selecting a free course, it's important to take the availability of a verified certificate into account. Choose courses that give certificates if you want to earn one.
Schedule and Duration of Course
The course timeline and schedule should also be considered. Self-paced and live delivery options are both available for Harvard's online courses. You should research the required weekly study hours and make sure they suit your preferences.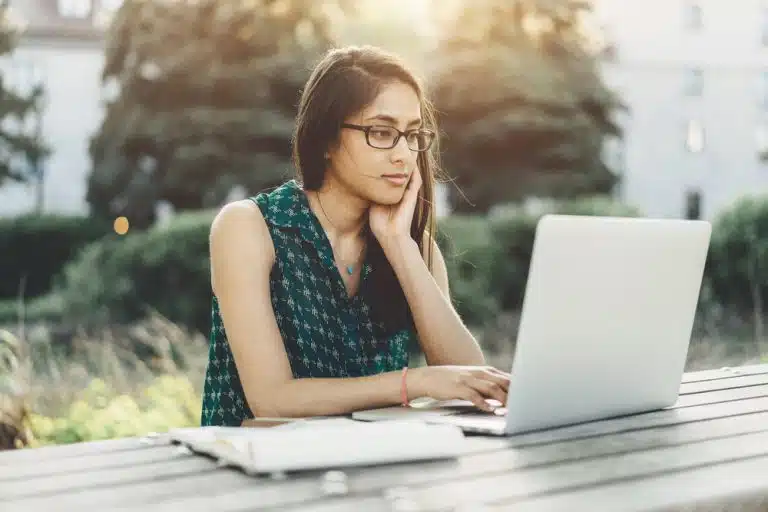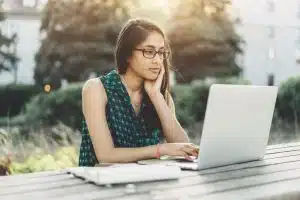 Faculty and Department
A certification from Harvard University, an Ivy League school, might enhance your professional portfolio because it is a very prestigious university. Enrolling in a course offered by a highly regarded department or faculty will help you to improve it even more.
Harvard University is the oldest university in the US and one of the most respected in the entire globe. It has long been known as one of the toughest institutions in the country to get into, and admissions are only getting to be more difficult. Whether you aim to be admitted to Harvard or need assistance in choosing which one to take among the free online courses at Harvard, AdmissionSight is ready to help.
AdmissionSight has various programs to aid students in their preparation for college or post-graduate admissions. Feel free to set up an initial consultation now.