Harvard Law Application: What You Need to Know
Harvard Law School, founded in 1817 and located in Cambridge, Massachusetts, is one of the world's most prestigious and renowned law schools. With its rich history, notable alumni, and commitment to providing a cutting-edge legal education, Harvard Law School attracts thousands of ambitious students every year in attempting to put in their Harvard Law application.
The application process is crucial for prospective students, as it allows them to showcase their unique qualities, accomplishments, and aspirations. This rigorous process aims to identify candidates with the intellectual aptitude, dedication, and passion necessary to thrive in Harvard's competitive environment.
Harvard Eligibility Criteria
Applicants must meet specific eligibility criteria to ensure they possess the necessary educational foundation and qualifications to be eligible for admission to Harvard Law School. First and foremost, applicants must hold a bachelor's degree or equivalent from an accredited institution, ensuring they have a strong academic background to succeed in the demanding law school environment.
Additionally, all applicants must register with the Law School Admission Council's Credential Assembly Service (CAS), a comprehensive service that streamlines the application process by collecting, summarizing, and disseminating essential information to law schools. CAS centralizes the submission of transcripts, letters of recommendation, and standardized test scores, simplifying the process for applicants and law schools.
For international applicants or those whose native language is not English, demonstrating English proficiency is crucial. Acceptable standardized tests include the Test of English as a Foreign Language (TOEFL) and the International English Language Testing System (IELTS).
Meeting these eligibility criteria is the first step in pursuing a legal education at Harvard Law School, and adhering to these requirements ensures a fair and comprehensive evaluation of applicants from diverse backgrounds.
Harvard Application Components
1. Application form
The Harvard application form serves as a comprehensive overview of an applicant's background and experiences, allowing the admissions committee to better understand each individual. The form requires applicants to provide personal information such as name, address, contact details, and information about their educational background, including institutions attended degrees earned, and academic achievements.
In addition, applicants must outline their employment history, showcasing their professional experiences and growth. The form also encourages applicants to highlight their extracurricular activities and leadership roles, demonstrating their engagement and commitment to various pursuits outside the classroom.
By presenting a well-rounded snapshot of the applicant's life, the Harvard Law application form enables the admissions committee to assess each candidate holistically and identify those who possess the potential to make a significant impact at Harvard Law School and in the broader legal community.
2. Personal statement
The personal statement is a vital component of the Harvard Law School application, as it allows applicants to showcase their individuality, aspirations, and motivation for pursuing a legal education. This narrative illustrates the unique qualities, experiences, and perspectives each applicant brings to the table.
It allows the admissions committee to gain an understanding of the applicant's character, passions, and potential for success in law school and the legal profession. As for formatting and length, the personal statement should typically be around two pages, double-spaced, with clear, concise language and a coherent structure.
By crafting a compelling and well-written personal statement, applicants can effectively convey their story and demonstrate how they will contribute to the diverse and intellectually stimulating environment of Harvard Law School.
3. Resume or Curriculum Vitae (CV)
A resume or curriculum vitae (CV) is essential to the Harvard Law School application. It provides a concise and organized summary of an applicant's professional, academic, and extracurricular achievements. This document allows the admissions committee to evaluate the applicant's relevant experiences, skills, and accomplishments, showcasing their growth and development over time.
A well-crafted resume or CV should be tailored to emphasize the applicant's most pertinent experiences, highlighting their potential to succeed in law school and contribute positively to the legal community. By presenting a clear and polished resume or CV, applicants demonstrate their ability to communicate effectively, prioritize relevant information, and exhibit their commitment to pursuing a legal education at Harvard Law School.
4. Letters of recommendation
Letters of recommendation play a significant role in the Harvard Law application process, as they provide the admissions committee with an external perspective on an applicant's abilities, character, and potential. Harvard Law School typically requires two to three letters of recommendation, preferably from individuals who can speak to the applicant's intellectual and personal qualities, such as professors, supervisors, or mentors.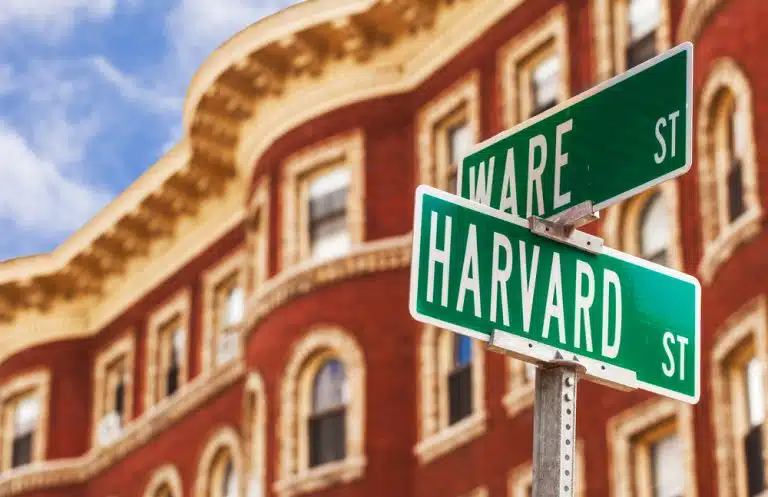 When selecting recommenders, applicants should choose individuals who know them well and can provide specific examples of their strengths, accomplishments, and growth. To assist recommenders, applicants should provide clear guidelines, such as highlighting particular experiences, projects, or achievements they wish to be emphasized.
By obtaining strong and well-written letters of recommendation, applicants can further demonstrate their potential to thrive in the intellectually demanding and collaborative environment of Harvard Law School.
5. Transcripts
Transcripts are a crucial part of the Harvard Law School application process, as they provide the admissions committee with a detailed record of an applicant's academic performance and accomplishments. Applicants must forward official transcripts and other documents from all post-secondary institutions they attended, including those where they earned a degree or studied abroad.
These documents enable the admissions committee to evaluate the applicant's academic abilities, coursework rigor, and performance consistency. International applicants may need to provide translations and evaluations of transcripts to ensure comparability with the U.S. educational system.
By submitting comprehensive and accurate transcripts, applicants enable the admissions committee to assess their academic foundation and potential for success in the challenging environment of Harvard Law School.
6. Standardized test scores
Standardized test scores are an essential component of the Harvard Law application process, as they objectively measure an applicant's analytical, logical, and critical thinking abilities. The Law School Admission Test (LSAT) is the primary standardized test for law school applicants, assessing skills critical to success in law school and the legal profession.
Harvard Law School also accepts the Graduate Record Examination (GRE) as an optional alternative to the LSAT. The GRE measures applicants' verbal reasoning, quantitative reasoning, and analytical writing skills, providing a broader assessment of their intellectual abilities.
While standardized test scores are not the sole determinants of an applicant's candidacy, they contribute to a holistic evaluation of their potential to excel at Harvard Law School and in the legal field.
7. Application fee or a fee waiver
The application fee is a standard requirement for applying to Harvard Law School, covering the administrative costs of processing and reviewing each application. However, recognizing that this fee may burden some applicants, Harvard Law School offers fee waivers to qualified individuals.
Applicants who demonstrate financial need or face economic hardship may request a fee waiver, ensuring that the application process remains accessible to a diverse range of candidates. By offering fee waivers, Harvard Law School reaffirms its commitment to fostering an inclusive and equitable admissions process, ultimately contributing to a more diverse and dynamic student body.
Harvard Application Timeline
1. Application deadlines
Harvard Law School has specific application deadlines that applicants must adhere to to be considered for admission. For the regular decision process, applicants should submit their materials by the deadline, typically in early February. This deadline allows the admissions committee ample time to review applications and make decisions on a rolling basis.
Harvard Law School does not offer a binding early decision program; however, they encourage applicants to submit their materials earlier in the Harvard application timeline. Early application can be advantageous, as it demonstrates an applicant's genuine interest in attending Harvard Law School and allows them to receive a decision sooner.
By adhering to the Harvard Law application deadlines, applicants ensure that their materials are reviewed promptly, giving them the best possible chance for admission.
2. Rolling admissions process
Harvard Law School follows a rolling admissions process, which means that applications are reviewed and decisions are made as they are received rather than waiting for a specific date to evaluate all applications simultaneously. This approach allows the admissions committee to devote more time and attention to each application, providing a fair and thorough evaluation of every candidate.
Applying earlier in the application cycle can be beneficial, as more spots in the incoming class may be available. As the admissions cycle progresses and spots fill up, competition for the remaining seats may increase. By understanding and participating in the rolling admissions process, applicants can optimize their chances of being admitted to Harvard Law School.
3. Decision notification timeline
The decision notification timeline for Harvard Law School varies due to the rolling admissions process, meaning applicants may receive their decisions at different times depending on when they submit their applications. Generally, applicants can expect to receive a decision within several weeks to a few months after submitting their completed application.
Harvard Law School strives to provide timely notifications, allowing applicants to make informed decisions about their law school plans. Applicants need to monitor their email and application status portal for updates regarding their admission decisions, ensuring they can respond promptly to any offers of admission or additional requirements.
4. Response deadlines
Once applicants receive their admission decisions from Harvard Law School, they are typically given a response deadline by which they must either accept or decline their offer. This deadline, usually in late April or early May, allows applicants sufficient time to consider their options and make an informed decision about their future in legal education.
It is crucial for applicants to respond by the specified deadline, as failing to do so may result in the forfeiture of their offer. By adhering to response deadlines, applicants demonstrate their commitment and professionalism, ensuring a smooth transition into their law school experience at Harvard.
Harvard Financial Aid and Scholarships
1. Need-based financial aid
Harvard Law School is committed to making legal education accessible to all qualified students, regardless of their financial background. To achieve this goal, the school offers need-based financial aid to help cover tuition and other expenses.
The application process for need-based aid typically involves completing a financial aid application and submitting supporting documents, such as tax returns and income statements.
This information allows the financial aid office to assess each applicant's financial need and determine the appropriate amount of assistance. The aid is available through need-based Harvard financial aid and includes grants, scholarships, low-interest loans, and work-study opportunities.
By providing need-based financial aid, Harvard Law School ensures that talented students from diverse economic backgrounds can pursue a legal education without undue financial burden.
2. Merit-based scholarships
In addition to need-based financial aid, Harvard Law School offers merit-based scholarships to recognize and support exceptional applicants. These scholarships are awarded based on various criteria, such as academic achievements, leadership potential, and contributions to the community. The selection process for merit-based scholarships is typically competitive and may involve separate applications, essays, or interviews.
Some merit-based scholarships may be awarded automatically based on the strength of the application, while others may require a separate application or nomination. Applicants must research the scholarships available, their eligibility criteria, and Harvard Law application requirements. By securing merit-based scholarships, outstanding students can receive financial support that acknowledges their achievements and potential for law school success.
3. External scholarships and grants
External scholarships and grants are another valuable source of financial support for students pursuing a legal education at Harvard Law School. Organizations, foundations, and associations outside of the law school offer these funding opportunities. They cater to various criteria, such as academic excellence, leadership, community involvement, or specific fields of interest within the legal profession.
Applicants should proactively research and apply for external scholarships and grants that align with their backgrounds, interests, and achievements. Securing external funding can help ease the financial burden of law school, allowing students to focus on their studies and professional development.
External scholarships and grants can also offer networking opportunities, mentorship, and professional resources that enrich the law school experience.
Additional Considerations for International Applicants
International applicants planning to submit a Harvard Law application should be aware of certain additional considerations to ensure a smooth transition into the academic environment. Firstly, visa requirements must be met to study in the United States. Upon admission, international students will typically receive an I-20 or DS-2019 form from the school, which is necessary to apply for an F-1 or J-1 visa, respectively.
Students must work closely with their local U.S. consulate or embassy and the law school's international office to meet all visa-related requirements and timelines.
Secondly, international applicants should explore additional financial aid opportunities, as some scholarships or grants may be specifically tailored to their needs. This could include funding from their home country, international organizations, or private foundations. These additional resources can help international students pursue a legal education at Harvard Law School and alleviate financial pressures.
Lastly, English language support and resources are crucial for international students to ensure their success in the program. Harvard Law School offers a variety of resources to help non-native English speakers enhance their language skills, including workshops, tutoring, and access to the Language Resource Center.
By taking advantage of these resources, international students can further develop their communication and academic skills, ensuring they thrive in the challenging and rigorous environment of Harvard Law School.
Now that you have an idea about Harvard Law School, your college admissions into that university should be next in your mind. To ensure that you get into Harvard, you can get help with AdmissionSight. With ten years of experience with college admission experts, AdmissionSight can help you get into Harvard Law. You can talk to our experts today to get an initial consultation.