How Big Is Cornell University?
Is Cornell A Large Campus?
At its main campus in Ithaca, the university is broadly divided into seven undergraduate colleges and seven graduate divisions. Each college and division establishes its own admission requirements and academic programs with a high degree of autonomy. The university also oversees two satellite medical campuses, one in Education City, Qatar, and the other in New York City.
One of the three private universities with land grants is Cornell. Three of its seven undergraduate institutions, including its agricultural and veterinary colleges, are state-supported statutory or contract institutions. It operates a cooperative extension outreach program in every county in New York and receives annual funding from the State of New York for specific educational missions because it is a land grant college.
You might be perplexed "how big is Cornell University?" Although Cornell's Ithaca Campus is only 745 acres but including Cornell Plantations and other university-owned lands in New York, it sums up to 4,300 acres.
Private Ivy League institution Cornell University was established in 1865 with the goal of "discovering, preserving, and disseminating knowledge." In Ithaca, New York, the main campus is located on East Hill with views of the city and Cayuga Lake. Is Cornell a large campus in Ithaca? On its 2,300 acres are administrative buildings, laboratories, nearly all of the academic buildings on campus, as well as athletic facilities, auditoriums, and museums.
Ithaca, which has about 29,000 year-round residents, is notable for the diversity and intelligence of its populace, its dedication to the arts and civic life, and the environment's natural beauty. The Foundry, Milstein Hall, Rand Hall, Sibley Hall, and Tjaden Hall are all a part of Cornell University's famed Arts Quad.
Mui Ho Fine Arts Library
One of the best circulating collections of fine arts and design materials in the nation is housed in the Mui Ho Fine Arts Library in Rand Hall, which welcomes visitors. Architect Wolfgang Tschapeller (M.Arch. '87) set out to create a modern interpretation of the grand reading rooms found in large research collections when he created the new library.
Milstein Hall
The top-ranked architecture program at the college is housed in the 47,000 square foot Milstein Hall, which was created by Rem Koolhaas and OMA. The 25,000 square feet of adaptable studio space in the building, which was completed in August 2011, connects to the Bibliowicz Family Gallery, Rand, and Sibley halls. The 250-seat, cutting-edge auditorium serves as the college's primary event venue.
Various Landmarks
Sibley Hall was originally constructed in the late 1800s to serve as a home for the Sibley College of Mechanical Engineering, Sibley Hall is now home to the college's administration, the John Hartell Gallery, numerous classrooms, and several exhibition spaces for student work in the first-floor corridors.
Originally a single building (now West Sibley Hall), it was later expanded over the course of 30 years to include the east wing and the dome structure that unites the two sections. The building was named for Hiram Sibley of Rochester, New York, one of the university's original trustees.
The Olive Tjaden Gallery, the Experimental Gallery, numerous art studios and classrooms, printmaking labs, and a darkroom are all located in Tjaden Hall. The building, formerly known as Franklin Hall, was constructed in the late 19th century during a building boom for universities.
By 1906, the departments of chemistry and physics had relocated, and the building housed the Department of Art. The building was renamed Olive Tjaden Hall in 1981 in honor of Olive Tjaden Van Sickle '25, a trailblazing female architect and artist whose generous gift made the 1998 renovation of the structure largely possible.
For students studying fine arts, The Foundry is a sculpture studio and workshop that is located close to Milstein Hall on the ledge of Fall Creek Gorge. For sculptors, the spacious interior is ideal because it is uninterrupted and has tall windows on all four sides that provide even lighting. Students may also work outside while gazing over the gorge. After it was finished in the 1860s, the structure served as a blacksmith shop. It was put to use as a component of the Sibley School of Mechanical Engineering by 1890.
Miller-Heller Residence
AAP uses the Miller-Heller House's common areas, including the dining, music, piano, and sitting rooms as well as a service kitchen, for social and business purposes.
The Miller-Heller House, designed by William H. Miller and situated at 122 Eddy Street in Collegetown, was constructed on ground that had previously belonged to Ezra Cornell. The house, which is part of the East Hill Historic District, displays Miller's varied interests in architecture as well as his signature attention to ornamentation and detail. The Miller-Heller House was purchased by Cornell University in 1957 specifically for use by the AAP.
One of the largest academic art and architecture libraries in the northeast, the Mui Ho Fine Arts Library is housed in Rand Hall and recently underwent renovations. When Rand Hall, an industrial building built by the Ithaca firm of (Arthur N.) Gibb and Waltz, first opened its doors in 1911, the Sibley College of Mechanical Engineering originally housed its machine and pattern shops as well as an electrical laboratory there.
What Is the Area Around Cornell Like?
The Finger Lakes region of the state includes Ithaca, New York, which is best known for being the location of Cornell University. Ithaca is a proud college town that is encircled by lovely waterfalls and picturesque state parks, maybe a small area in central New York. Here are some things to do to see what is the area around Cornell like:
Buttermilk Falls (Gorges)
"Ithaca is gorges." is a phrase you've probably heard if you've heard of Ithaca, New York. The area is renowned for its gorges, which cut through the campus of Cornell University and across the town. From various locations on campus, it is possible to see the Cascadilla Gorge Trail, which runs directly through a college town. One of the best gorges in the area is located only 20 minutes from school at Buttermilk Falls.
Views of the Sunset
There are many locations where you can see the sunset, but Stewart Park, where you can have a picnic by the lake as the sun is setting, is one of the crowd favorites. Many college students park their cars in Cayuga Heights' Sunset Park to view the sunset from a vantage point high above the lake. Ithaca's high points, such as Libe Slope (on campus) or the Cornell Plantations and Botanic Gardens, are perfect places to watch the sun set.
The Ithaca Farmers' Market
When you come to campus, if the Ithaca Farmers Market is open, be sure to go there right away! The market, which is situated right on the water, is housed in an indoor pavilion where delectable meals, fresh produce, and fruits are prepared. The farmers market will satisfy all of your cravings, whether you are hungry for brick oven pizza or hot apple cider and donuts when you arrive at breakfast time.
Winery Visits
The wineries in the Finger Lakes are renowned for hosting both small- and large-scale events. In addition to the wineries in Ithaca, the Catharine Valley Winery on Seneca Lake is only 40 minutes away (Lakeshore Winery, Six Mile Creek Vineyard, Americana Vineyards Winery). Try Ithaca Beer Co., where you can sit outside and take in the nice weather or tour the brewery inside, if you want a similar vibe to a wine tour.
The Commons
The commons' central area is the town of Ithaca's most recent construction. Numerous top-notch restaurants, as well as seasonal festivals and events, are located there. Applefest is a seasonal event that takes place in the fall where food trucks and neighborhood vendors display their delectable wares to the public.
Cornell's Botanical Gardens
The School of Agriculture and Life Sciences helps to create the stunning plantations and gardens that distinguish Cornell on campus. The view from the top of the botanical gardens gives you the opportunity to take in the peace and quiet of nature, a welcome break from hours of studying!
The Herbert F. Johnson Art Museum
To see the collection and most recent exhibitions at Cornell's own art museum, head to the Arts Quad if you have some extra time. The building itself is worth seeing since it was created by I.M. Pei!
Cayuga Lake
Cayuga Lake, a part of the Finger Lake Area, is situated in the heart of Ithaca. Cayuga Lake is a great location to show off to guests because it's great for a picnic, watching the sunset, or going for a stroll. There are boat rentals and water sports available in the summer, which are ideal for a scorching hot afternoon!
Collegetown
After the day's classes are over, you can find Cornell students relaxing at Pete's Souvlaki House or Collegetown Bagels. A large number of bars, eateries, and the majority of Cornell's upperclassmen are located in Collegetown.
Food Trucks
Even if you aren't grabbing food on the go, the most well-liked meals on campus are served from the food trucks. You are in for a treat whether you eat at That's How I Roll (sushi), Dos Amigos (tacos), or Louie's Lunch.
How Many People Apply To Cornell In A Year?
How big is Cornell University's number of applications? The increase in applications was a pattern seen at the majority of prestigious American colleges and universities. The decision by many prestigious schools, including Cornell, to remove the requirement for applicants to take standardized tests as a result of COVID, is the most straightforward explanation for this phenomenon. It makes sense that more students felt they would be eligible for admission to the university as a result of this change.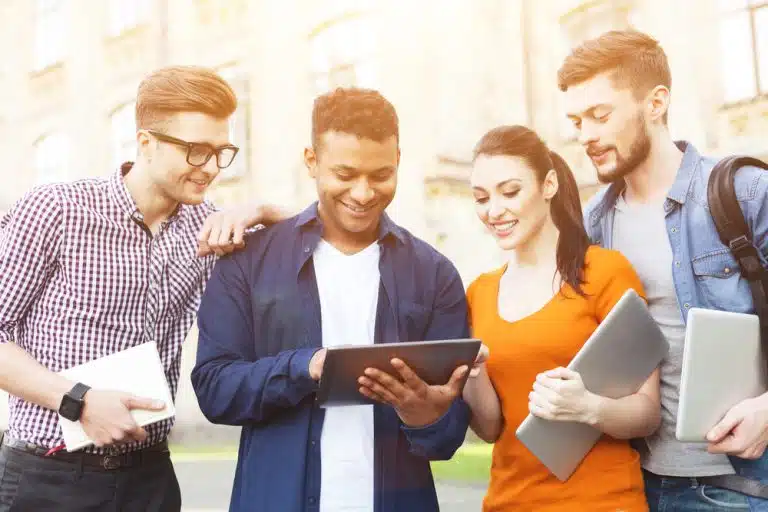 Additionally, more applicants than usual who were accepted in the previous cycle postponed enrolling, resulting in a reduction in the number of seats available for the Class of 2025. Given the pandemic, some applicants from the previous year even decided not to matriculate to any university. Instead, they decided to take a year off and reapply to their top universities.
The 11 percent increase in Common App applications submitted despite a 2 percent increase in the total number of applicants shows that students are continuing to apply to more and more schools.
The number of applications to prestigious universities like Cornell increased dramatically as a result of a number of factors, including all of those listed above.
The Cornell University Class of 2022 had a successful Early Decision cycle. The school can brag that a record number of applicants submitted legally binding applications to the university for the third consecutive year. That is something, indeed!
Specifically, how many people apply to Cornell in a year? The school's Early Decision pool has increased by a margin of 83 percent just in the last decade, which is also true. A whopping 83%!  In total, 6,319 students submitted Early Decision applications to the Ithaca, New York-based institution for the Class of 2022.
A total of 1,533 of these applicants were accepted. This represents an acceptance rate for Early Decision of 24.3%. The same percentage was 25.8% the previous year and 27.4% two years ago.
Out of the 45,009 applicants who submitted Regular Decision applications to the university, 3,755 of these students received admission. This results in an acceptance rate for Regular Decisions of 8.3%.
What Is Cornell's Acceptance Rate?
You're considering applying to Cornell, and you're interested in your chances of getting in. You should start to look into what is Cornell's acceptance rate.
You've probably heard that Cornell is very selective if you've heard anything about it. In actuality, Cornell's acceptance rate for the class of 2026 was only 8%.
It will be useful for you to have an idea of your chances of admission as you prepare your Cornell application.  To see how big is Cornell University's admissions, look at the data from the class of 2025, the most recent year for which Cornell has made data available:
| | | | |
| --- | --- | --- | --- |
| | Total Applications | Admitted Students | Acceptance Rate |
| Early Decision | 9,017 | 1,930 | 21% |
| Regular Decision | 58,363 | 3,922 | 6.70% |
| Overall | 67, 380 | 5,836 | 8.70% |
What Is the Average Class Size At Cornell University?
During their time at Cornell, undergraduates get to know their professors. So, what is the average class size at Cornell University? In actuality, only 13% of classes at Cornell have more than 100 students, and 73% of those classes have 30 or fewer students.
The nationally acclaimed first-year writing program at Cornell requires all first-year students to take two writing seminars. There is a 17-student limit for these classes.
In addition to their involvement in the classroom, the faculty also oversees independent studies, research projects, and the more than 1,000 student organizations that are active on campus. The faculty fellows at Cornell also reside there and occasionally hold classes in residence halls.
How Many Majors Does Cornell Have?
In addition to the challenging dual-degree programs and a number of interdisciplinary majors that cut across conventional departmental boundaries, which leaves you wondering "How many majors does Cornell have?"
Cornell offers nearly 80 formal major fields, which are listed below.
Agricultural Sciences
American Studies
Animal Science
Anthropology
Applied Economics and Management
Archaeology
Architecture
Asian Studies
Astronomy
Atmospheric Science
Biological Engineering
Biological Sciences
Biology & Society
Biomedical Engineering
Biometry and Statistics
Chemical Engineering
Chemistry
China and Asia-Pacific Studies
Civil Engineering
Classics (Classics, Classical Civ., Greek, Latin)
College Scholar
Communication
Comparative Literature
Computer Science
Design and Environmental Analysis
Earth and Atmospheric Sciences
Economics
Electrical and Computer Engineering
Engineering Physics
English
Entomology
Environment & Sustainability
Environmental Engineering
Feminist, Gender & Sexuality Studies
Fiber Science and Apparel Design
Fine Arts
Food Science
French
German Studies
Global & Public Health Sciences
Global Development
Government
History
History of Architecture (transfer students only)
History of Art
Hotel Administration
Human Biology, Health and Society
Human Development
Independent Major—Arts and Sciences
Independent Major—Engineering
Industrial and Labor Relations
Information Science
Information Science, Systems, and Technology
Interdisciplinary Studies
Italian
Landscape Architecture
Linguistics
Materials Science and Engineering
Mathematics
Mechanical Engineering
Music
Near Eastern Studies
Nutritional Sciences
Operations Research and Engineering
Performing and Media Arts
Philosophy
Physics
Plant Sciences
Policy Analysis and Management
Psychology
Religious Studies
Science and Technology Studies
Sociology
Spanish
Statistical Science
Urban and Regional Studies
Viticulture and Enology
The most popular majors at Cornell University are computer science, biology/general biological sciences, and labor and industrial relations. In actuality, Cornell University confers 343 degrees in Computer Science each year. The data below exhibits how big Cornell University's admissions to the top majors (first majors) in the 2020s.
Top Majors in 2020 (First Majors)
| | |
| --- | --- |
| Majors | No. of Students |
| Computer Science | 343 |
| Biology/Biological Sciences (General) | 277 |
| Labor and Industrial Relations | 270 |
| Hotel/Motel Administration/Management | 238 |
| Agricultural Economics | 193 |
| Biological and Biomedical Sciences (Other) | 170 |
| Mechanical Engineering | 153 |
| Econometrics and Quantitative Economics | 151 |
| Information Technology | 139 |
| Political Science and Government (General) | 128 |
Students will need to put in more effort during high school to get into these elite institutions as admission rates at many Ivy League schools, including Cornell, continue to drop. You will need to put your best foot forward when you prepare your college application if you want to benefit from attending this prestigious Ivy League school.
Even though Cornell has a higher acceptance rate than some other Ivy League schools, getting into Cornell without solid academic credentials, high test scores, and a strong application will be challenging.
AdmissionSight can help you, especially in the early stages of your application. It's important to start early because steps in the admissions process should be built up. Start with quenching your curiosity about "How big is Cornell University?" and then begin preparing your application letters and supplemental essays. AdmissionSight can guide you step by step to making your way to being admitted to your dream school. Feel free to reach AdmissionSight now for an initial consultation.