Is Stanford Test Optional?
Is Stanford Test Optional? The decision regarding whether or not to submit ACT or SAT test scores will be left up to prospective students applying to Stanford University during the 2022–2023 academic year. Stanford strongly advises prospective students not to put their health or well-being in jeopardy by registering for future sittings of these optional examinations.
During the COVID-19 pandemic, the safety of all students at Stanford University is the university's top priority. Whether "is Stanford test optional?", any circumstances that put your well-being in jeopardy in any way run counter to this priority.
However, regarding the query "is Stanford test optional?", Stanford University admissions committee requires applicants to take the SAT because they believe the test provides useful insight into an applicant's academic preparedness. Despite the fact that Stanford University does not require Subject SAT scores (as a result of the College Board's decision to stop administering the exam), however, it does not mandate that applicants complete any forms of writing or essay testing.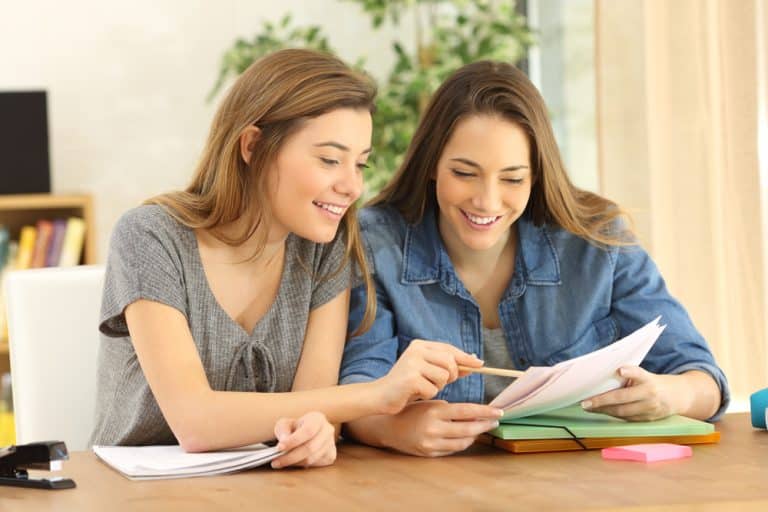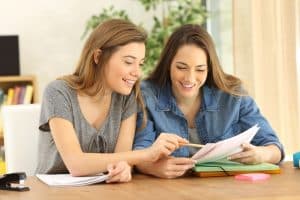 An estimated cutoff for the Stanford University SAT can be found by calculating an average score for students currently enrolled at the university. Although there is no official minimum SAT score or specific score that will guarantee admission to Stanford University, this estimate can be calculated.
Stanford Acceptance rate
What is the current Stanford acceptance rate? The admissions statistics of Stanford University place it among the top 50 most competitive schools in the world for undergraduate admissions. This is due to the fact that Stanford University is an extremely selective institution.
Over the past eight years, the acceptance rate at Stanford University has continued to fall, and it is almost certain that this trend will continue into the future as well. Although we've discussed above "is Stanford test optional?" you should also be aware that the pattern of declining acceptance rate is typical of the admissions climate at all of the nation's top universities.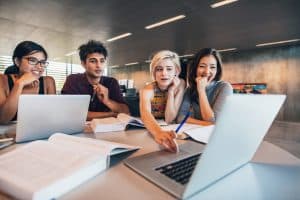 The application process for Stanford University's Class of 2022 was the most competitive it has ever been, setting a new record. There were 47,450 applicants to Stanford University for the Class of 2022; out of those applicants, 2,040 were selected to attend the university. This results in an acceptance rate of 4.3 percent overall. Over the course of the previous year (2021 to 2022), the total number of applications rose by 7.7 percent, going from 44,073 to 47,450.
Through the early admissions process, 750 students were accepted into the Class of 2022. The preliminary application pool consisted of a total of 8,400 submissions, which resulted in an early acceptance rate of 8.9 percent. Over the course of the previous year (2021 to 2022), the number of early applications rose by 7.4 percent, going from 7,822 to 8,400.
Stanford Admission Requirements
Having discussed " is Stanford test optional?" so what are the other Stanford admission requirements aside from test scores? Even if you have perfect grades and scores on all of your exams, it is highly unlikely that Stanford will grant you admission. The admissions process at Stanford University is extremely competitive, with only 5% of applicants being accepted each year. Whether is Stanford test optional or not, students who graduated high school with straight As are more likely to be accepted at Stanford and enroll there.
Those who applied had a 68 percent chance of being accepted into the program. Many students consider it a great honor to be accepted to Stanford University because more than half of those who are accepted end up attending the university. The vast majority of high school seniors who are graduating have achieved the highest possible class ranks.
GPA Requirements
Each university has its own minimum GPA requirement that must be met. If you want to avoid having your application turned down, submit only the information that is absolutely necessary. To improve your chances of getting accepted into Stanford University, you need to bring up your grade point average there.
In addition to this, they investigate the average grade point average at Stanford for its current students. A cumulative grade point average of 3.96 is required for entry into Stanford University.
If your grade point average is lower than the average for your school, which is less than 3.96, you will need a higher score on either the ACT or the SAT in order to compensate and gain admission to Stanford University. When compared to other applicants who have higher GPAs than you do, this will help you complete your application more quickly and effectively.
The Minimum SAT Score Required by Stanford
When taking into account the necessary standardized test scores, Stanford University is an extremely selective institution. This college has a score of 1440 for the 25th percentile on the SAT. This indicates that fewer than 25 percent of students at Stanford have scores lower than 1440.
The score of 1570 on the SAT represents the 75th percentile at Stanford. This indicates that approximately 75 percent of admitted students have a score that is lower than 1570. We were able to determine that the average SAT score at Stanford, which corresponds to the 50th percentile, is 1505.
You could also center your attention on the 25th and 75th percentiles in both of these sections. In the subject of Mathematics, the numbers 740 and 800 respectively represent the 25th and 75th percentiles.
The value of 700 represents the 25th percentile of EBRW, while 770 represents the 75th percentile of this measure. It is clear from this that you need to improve your Math score in order to maintain the same percentile ranking.
If you know you have trouble with one part of the test, focus on doing better than necessary in the other parts. Therefore, even if you get a better score than necessary in one category but a lower score in another, you might still be able to meet the requirements for the overall score.
The Minimum Required ACT Score to Apply to Stanford
A composite score of 32 places Stanford in the 25th percentile, while a score of 35 places it in the 75th percentile. There are no minimum GPA or SAT score requirements to attend Stanford. However, if your score is lower than the given score, it will make it more difficult for you to be admitted.
The composite score on the ACT is determined by taking the average of the four individual section scores. Therefore, in order to get the desired total score, you will need to get the desired score in each individual section.
Stanford Application Requirements
More than sixty-five of the most prominent academic disciplines can be explored through undergraduate study at Stanford University. However, because of the difficulties associated with COVID-19, certain requirements have been modified for applications that will be submitted during the academic years 2021–2022 and 2022–23. The following is a checklist of the required application components that must be submitted in order to be considered for admission to Stanford.
Coalition Application or Common Application, whichever you prefer.
Each application provides essay questions for you to answer in your personal statement. In addition to the personal essay, you will also need to complete the Stanford Questions, which are included in both of the applications and can be accessed once you have added Stanford University to your list of colleges to apply to. You must submit your responses to the Stanford Questions through either the Coalition or Common Application using an online platform.
When you apply to Stanford, you are not applying to a specific major, department, or school; rather, you are applying to the university as a whole. On the application, we ask that you indicate prospective majors and career interests; however, we want you to know that making these selections does not in any way obligate you to follow through with them.
Non-refundable application fee of $90, with an option to request a fee waiver
To determine whether or not you are eligible for a fee waiver, consult the guidelines provided by either the Coalition Application or the Common Application. You have the ability to make a request for a fee waiver by selecting the option to do so within the application if you are of the opinion that your current financial situation may fall within the parameters of the fee waiver guidelines.
Scores from either the ACT or SAT
Although we have discussed "is Stanford test optional?", one of the requirements for the application that can demonstrate academic preparedness is the completion of standardized testing. There is no set score that must be achieved in order to be considered for admission to Stanford, and there is also no score that guarantees acceptance.
Whether "is Stanford test optional"?, the admissions committee at Stanford takes into consideration all aspects of an applicant's profile when making decisions about whether or not to offer them a place at the university.
A report from the school along with a letter of recommendation from the guidance counselor
Your high school college counselor or another administrator at your school is the one who is responsible for submitting these documents.
Students are required to ask for a recommendation from their high school guidance counselor within the Coalition application. After that, the guidance counselor hands in the School Report, the Student Assessment, and a letter of recommendation.
Students should invite a guidance counselor to complete the School Report and Counselor Recommendation form that is included in the Common Application. This form also includes a recommendation letter.
Your guidance counselor will need to fill out and submit the School Report form, which can be found within the application. The School Report provides information regarding the academic programs that are offered at your school, as well as your academic strengths within the context of those programs.
While it's possible that your high school already has a published school profile, this profile by itself does not satisfy the requirement for a School Report.
Official transcript(s) or academic results
An official transcript (covering grades 9–12) is required for students who are studying in the United States or who are pursuing an American curriculum while studying abroad.
Academic results and predictions are required, if available, for students who are pursuing an international curriculum (for example, an A-Level, a national curriculum, or an IB Diploma in a country other than the United States).
Two endorsements from previous instructors in your field of study
It is required that you submit two letters of recommendation from previous instructors. It is highly recommended that you get letters from teachers who taught you English, mathematics, science, a foreign language, or history/social studies in grades 11 or 12. You have the option of requesting a letter from a teacher in grade 10 if the material was more advanced (e.g., Honors, AP, IB). It is strongly preferred that letters come from teachers in the classroom.
You are welcome to submit one additional letter of recommendation if there is someone else who knows you very well and has fresh perspectives to share about yourself. In the Common Application, please designate this individual as your "Other Recommender," and in the Coalition Application, please add a "General Recommendation." This is the quickest way for a letter to get to the file that you have available.
Transcript at the half-year mark (by February 15)
Optional Arts Portfolio
The Arts Portfolio is not required, but it can be handed in if you want to demonstrate that you have exceptional talent in the arts. Students have a shorter window of time to get their applications and art portfolios in before the deadline.
After submitting your application
Once your application has been reviewed and accepted at Stanford, you will be notified via email that your submission has been acknowledged. Check and see if the email address you provided is still active to make sure you get all of the correspondence.
You are required to check your Stanford portal on a consistent basis in order to monitor the delivery of all necessary materials.
Include the [email protected] email address in your email address book or list of trusted senders.
If you go to high school in an Interview Area, an alumni volunteer may send you an email invitation to take part in an optional interview. This interview is entirely voluntary.
Stanford Application Deadline
When will the Stanford Application Deadline be?  The overall profiles of applicants to Stanford University are, without a doubt, taken into consideration. However, though we've talked about "is Stanford test optional?", to further increase the likelihood of receiving a positive response, it is best to submit your application in a timely manner.
When applying to Stanford, it is recommended that you submit your Coalition or Common Application before the applicable deadline at 11:59 p.m. (Pacific time). REAR Decision, which stands for Restrictive Early Action
| | | |
| --- | --- | --- |
| | Restrictive Early Action | Regular Decision |
| Application with Arts Portfolio | October 15 | December 5 |
| Materials for Arts Portfolio | October 20 | December 10 |
| Standard Application Deadline | November 1 | January 5 |
| Last Acceptable SAT Test Date | October | December |
| Last Acceptable ACT Test Date | September | December |
| Notification of Missing Documents | Mid-November | Mid-February |
| Decision Released By | December 15 | April 1 |
| Student Reply Date | May 2 | May 2 |
What type of students goes to Stanford?
What type of students goes to Stanford?  The selection process at Stanford is controlled by the university. The factors that have an impact on their procedure are as unremarkable as they possibly can be.
You might even be tempted to think of them as a typical college that hasn't put as much effort into determining the factors that will determine which applicants will be accepted. But you only need to give it a passing glance to realize that they have good reasons for doing this. Listed below are the components:
Academic Excellence
The importance of this consideration in their selection process cannot be overstated. It means that Stanford is looking for students who are courageous and vigilant in their academic pursuits, as well as students who are willing to push themselves.
One more appropriate way of putting this is to look for candidates who can excel academically while still maintaining their sense of personal flair. It's a relief to know that they aren't overly picky about your minimum GPA or the classes you have to take. They will take you into consideration once they notice this excellent quality that you possess.
Intellectual Vitality
When considering an applicant, Stanford will look for someone who has the potential to broaden their horizons and advance their intelligence. You can think of this as the kind of factor that they are hoping will build the next Isaac Newton or Ernest Hemingway in the students of the future.
To put it another way, they want to see that applicants like you are interested in things that are outside of the norm. If you are the type of student who reads difficult books or participates in scientific activities that the majority of students your age don't do, then you already have an advantage in this situation.
Extracurricular Activities
In this particular category, Stanford will judge a student based on the variety of extracurricular endeavors they participate in outside of the classroom. They look at a student's participation in a variety of extracurricular activities, ranging from athletics to the arts, to determine whether or not they are solely committed to their academics and their lives, as well as to the pursuit of other activities that provide them with experience. Even the extracurricular activities you participated in during your time in high school will be taken into consideration.
If you have a solid understanding of these components, you will be able to determine whether or not you possess them in your own life. And judging by the looks of it, it should not be too difficult to find out because they are not all that hard to acquire. However, it is important to be truthful when evaluating yourself to the fullest extent possible.
If you need help putting the finishing touches on your early applications, or want some advice on whether or not applying Early Decision or an Early Action is a good option for you, at AdmissionSight, we have over 10 years of experience guiding students through the competitive admissions process, including our athletic recruitment program.
AdmissionSight can help you put your best foot forward when applying to college this fall. Contact us today for more information on our services.