The Best Ivy League Schools for Economics
When it comes to the careers that young people are pursuing most readily out of college these days, education, sales and accounting, and finance make up some of the most popular. For that reason, it should come as no major surprise that business and economics are two of the most popular and sought-after degrees these days.
For that reason, you may be wondering about the best Ivy League school for economics. While every Ivy League school offers a truly world-class education, not all of the eight schools are created equal when it comes to economics.
So, if you are thinking about attending an Ivy League school and want to pursue a degree in economics when you get there, then you have absolutely come to the right place. Let us at AdmissionSight break down all of the valuable information that you should know about the best schools in the Ivy League for economics.
What is an economics degree?
Just before we go into ranking each of the eight Ivy League schools in terms of economics degrees, we think that it is important to quickly go over what an economics degree actually entails. To put it simply, an economics major is a degree option that enables students to examine important facts, questions and discussions related to things like resource allocation, incentives and wealth, among many other things.
It is seen as a highly relevant degree when it comes to both graduate and professional study in fields such as business management, law and public affairs as well as for a wide array of different career paths.
Students will typically begin their studies in economics by developing a solid understanding of both microeconomics, macroeconomics, and relevant areas of math such as calculus. From there, they will have the chance to pursue more advanced coursework and exciting research opportunities.
How to know if an economics major is right for you
Majoring in economics could be a great choice for you depending on both your natural passions and academic interests as well as your career goals. Typically economics is thought to be a great fit for individuals who like to use analytical reasoning in order to study behavioral patterns, business practice, policy issues and more. The critical thinking skills that someone gains when they pursue a degree in economics not only helps in the business and financial realms, but in many other realms as well.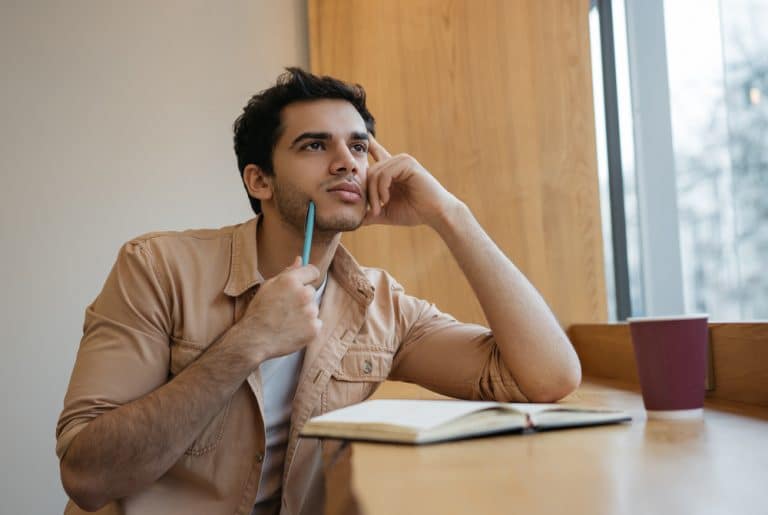 Though students that are planning a career in business are certainly inclined to study economics, the way of thinking that economics brings about is also quite useful in fields of work such as law, government, medicine and more. If you have exceptional logical reasoning skills, consider yourself to be a good problem solver and are comfortable using numbers and equations to find answers to questions, then an economics degree could certainly be something that you would enjoy pursuing!
Top Ivy League schools for economics
If you are a high school student who already knows that you are interested in studying economics when you get to university, there is absolutely a lot to be said about basing your college and university search around that fact.
After all, the area of study that you will eventually pursue is the most important thing when it comes to where a school ranks. Of course, overall rank is important when it comes to prestige, but the ranking of your specific focus of study is more crucial when it comes to simple quality.
With that being said, if you are specifically targeting Ivy League schools in terms of where you want to end up, you're never going to have to worry about the prestige or competitiveness of your school overall.
Still, let's quickly rank each school in the Ivy League when it comes to its economics program.
1. Harvard
The Harvard Economics department is ranked near the very top of the list when it comes to the most prestigious and challenging in the entire United States. Members of the department – including its faculty and students – work tirelessly to use modern economics to address climate change, racial inequities, game theory and economic recessions, health insurance, gender norms in society, market crash, global poverty, political dysfunction and more.
Considered to be either the best or second-best department in the country (constantly battling with MIT for the top spot), Harvard's economic program is always going to impress whether a student is applying to grad school, applying for a tough job, or anything in between.
As a student, there is nothing that you will not be able to achieve in the world of economics if you attend Harvard.
2. Princeton
Much like Harvard's economic program, Princeton's is considered to be one of the very best in the country and rest of the world. As a department, it is dedicated to inspiring and training the next generation of government, industry and academic leaders. In 2021, the majority of its graduating seniors went on to earn fantastic jobs in consulting, finance, academia, public policy and more.
Its faculty are at the very cutting edge of economics research and passes on this approach to breaking ground and researching new and exciting ideas to its undergrad students.
3. Yale
By this point, you have probably already gathered how fantastic the Ivy League schools are when it comes to studying economics. The reason why is because the Ivy League is committed to helping all of its students pursue careers that will not only fulfill them, but will also allow them to have major positive impacts on the world around them. As economics is in many ways the study in which our modern world works, it should come as no shock that so many of these schools offer excellent economics programs.
In the case of Yale, it is quite difficult to think of a better option for students who want to pursue economics. There are typically just under 300 individuals who study from Yale in recent years with a degree in economics and those graduates have reported to earn nearly $9,000 more per year than those coming out of similar programs in other schools shortly after graduating.
4. Columbia
When it comes to the world of economics, there are few better places to study it than in the heart of the economic center of the western world – that of course being Manhattan, New York! It was back in 1880 that the study of economics became an integral part of the School of Political Science at Columbia, and since then it has remained one of the most impactful and popular areas of study at Columbia.
The department offers a general economic major in addition to five interdisciplinary majors that are structured to better suit the interest and professional goals of the student body. Each of the different undergraduate programs related to economics have different specific requirements, but also share the same common core of theoretical courses that offer a meaningful foundation for high-level elective courses.
5. Penn
Located in another economic hub and historical center of the United States, University of Pennsylvania lies right in Philadelphia. Penn is a fascinating and fantastic choice for students interested in studying economics because it offers two different higher degree levels in economics on top of its undergraduate major.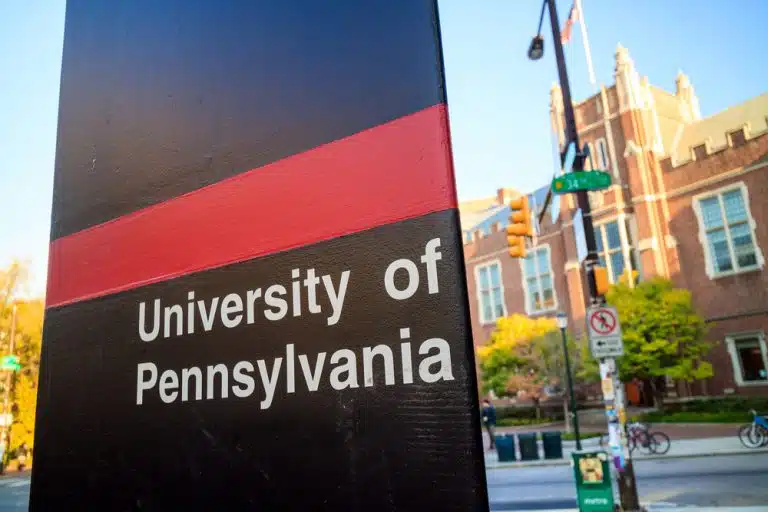 Ranked among the top 10 in the United States, the economics faculty at Penn are dedicated to creating and leading a productive and research-oriented program that is committed to the advancement of economic science.
At Penn, they proudly state that an undergraduate degree in economics prepares students who are interested in anything from public policy to business and finance.
6. Cornell
At Cornell, the school proudly blends together two primary components to make up its economics department. Those two things are theoretical study and analytical rigor combined with the concern for real-world problems. This broad and important range of courses offers students the chance to understand and interact with aspects of economics in a challenging and exciting way.
Currently, the department has more than 50 faculty members, 500 majors, 100 ph.D. students and services more than 5,000 students on Cornell's campus each year.
7. Brown
At Brown, students who are dedicated to studying economics get the pleasure of studying at one of the best programs in the country and learning in one of the most historical buildings in the United States. They get to study in Robinson Hall, which was dedicated in 1878 as the Brown University Library.
At Brown, Economics is one of the most popular considerations for undergraduate students. The school approaches the subject in a broad and wide-ranging scope. Students can take economics courses that have to do with anything from race to media, global warming to internal marketplaces, game theory to big data and so on.
8. Dartmouth
Finally, we come to Dartmouth. But just because it is listed as the last option for economics on this list does not mean that it is not an incredible school to attend for economics. At Dartmouth, the economics major is a hands-on experience for students that will offer them the chance to learn concepts and models that help explain the world of microeconomics and macroeconomics.
Students get the chance to learn about things as concrete as interest rates and income growth and things as theoretical as financial systems, international trade, competition and strategy, labor economics and more.
From there, students get the chance to engage in cutting edge research. These include a culminating experience project focused on a student's emphasis within the major, an honors thesis and working one-on-one with faculty members as a research assistant.
As you can see, the economic programs at each of the eight Ivy League schools are passionate and committed departments that take the fact that they are teaching the next generation of economic leaders very seriously! Every year, all eight of these schools are ranked amongst the very best schools in the world overall and when it comes to economics specifically.
There is little doubt that if you are ending up at an Ivy League and want to pursue a degree in economics, you will be setting yourself up for an incredible education as well as fantastic success following graduation.
Factors to consider when you are choosing a major
For a lot of students, the process of choosing a major when they are headed to college or university can be something that comes with quite a lot of anxiety. After all, this is one of the biggest decisions that young adults have made in their life up to this point, as it can have a really big impact on the kind of career that a person chooses to – and is able to – pursue once they finish up their undergraduate studies.
So, whether you are a high school student still trying to figure out which school to apply to, or if you are a freshman at one of the eight Ivy League schools, or any other four-year program for that matter, here are some important factors that you should be considering when you are thinking about choosing your major.
Interest and ability
Perhaps this is the most important thing to consider right off the bat. No matter what you think you might want to major in, you should really let your own natural interests and abilities decide. After all, if you hate your major, you will either not pursue it as vigorously as you should, or you may even find that you need to altogether switch your major at a later date!
If you're having a hard time with this aspect, think about making a list of strengths and weaknesses so that you can better assess what kind of major you will either want to pursue, or even avoid!
Future employability
Ultimately, going to college is still just a means to an end. That end is ideally getting a fantastic job in a field that you are fascinated with! So another factor to consider when you are trying to decide what kind of major to pursue is related to that field of work.
It is also important to consider the fact that while some degrees are meant to lead to some kind of masters or graduate program, others are meant for people who want to immediately enter the workforce after graduating. Depending on what route you want to take after graduating from school, you may be able to make a better decision about what major you think you should be angling towards.
Income potential
Finally, a really important factor that you should consider and research is the income potential of any major that you are thinking about pursuing. Of course, if you have a singular passion that you know you want to pursue when it comes to both your field of study and your field of work following graduation, by all means follow that passion. However, something certainly has to be said about making pragmatic decisions to set yourself up to earn a solid income following graduation.
That is especially true for students who are taking on loan debt in order to attend an expensive university.
Luckily, if you are a student who is interested in pursuing a degree in economics, you can rest assured that you are pursuing a degree that has one of the highest expected incomes for graduates.
While economics is a fantastic choice from an income standpoint, it is also a fantastic choice for students who are interested in learning about, and one day working within, the systems that help control and shape our modern and globalized world!
Need more help getting in an Ivy League to study economics as an undergraduate?
Now that you have all of the basic information regarding the fantastic economic programs of the Ivy League, you may be wondering how you are going to make your dream of attending an Ivy League school become a reality.
Here at AdmissionSight, it is our number one priority to help the passionate and intelligent students that we work with achieve their academic goals. And we're really good at it too! In fact, 75 percent of the high school students that we work with in our college admissions consultant program earn admissions to either an Ivy League school or a different top 10 ranked school in the United States.
We give our students the tools and information that they need to make the very most out of their application profile, highlighting their strengths, and giving schools every reason to send them back that coveted letter of acceptance and admission.
So, no matter what your passion is when it comes to your studies, we are here to help make sure that you end up at the perfect institution that will give you everything that you need to succeed!