Law Internships for High School Students
There are plenty of law firm internships for high school students, and in this blog, AdmissionSight will be presenting lists of law internships for high school students, law firms, and law offices.
The following are the law internships for high school students:
1. ACLU Summer Advocacy Program
A one-week in-person course in Washington, D.C., offered by the ACLU.
Cost: $2,500 (includes activities, meals, and housing); scholarships are available.
Students between the ages of 15 and 18 participate in this intense program where lawyers, lobbyists, notable activists, and experts teach them about issue advocacy (especially in the area of civil rights and liberties) and legal strategy. You can learn how to promote change in the actual world through workshops, lectures, and policy discussions.
A Day of Action, when students can actually have their voices heard in Washington, is one of the program's essential components. For instance, former pupils have personally lobbied Congress, staged protests at the Capitol, and organized letter campaigns. This is a fantastic choice if you're interested in law and social justice!
2. Cornell University's International Summer Debate Camp in Ithaca, New York
Cost: $3,500 (covers meals, hotel, and entertainment); financial aid is available.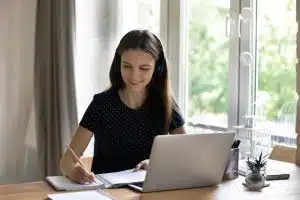 Despite not having a concentration on law specifically, students in this program engage with Cornell faculty members to develop novel argument techniques and practice them with peers from around the globe. You will participate in a tournament at the end of the program after hearing lectures on social concerns and current political issues that are then debated. For those who want to improve their arguing abilities, this is a fantastic choice.
3. Program for DOI Pathways
Time and location shift.
There is no charge because this is a paid internship.
One of the few nationally accessible high school law internships for high school students is this one. The U.S. Department of the Interior will place students with an organization that aligns with their academic interests if they are accepted into the program. You must complete 640 hours of work experience for full credit, whether you work full- or part-time.
Despite the fact that high school students can apply for this chance, keep in mind that graduate and college students will be vying for the same spots. In addition, depending on your class schedule, the workload can be too much. Having said that, this program will provide you with valuable experience to include on future college and job applications!
4. Envision Law Program
10-day on-site course in Stanford, California
Cost: $4,095 (includes meals, accommodation, and activities).
Students can fully immerse themselves in the theory and application of Law with this curriculum. Law professors and lawyers will teach you about legal rhetoric and ethics, as well as how to open and close a case, cross-examine witnesses, and run a courtroom.
The best part is that you'll get to participate in a mock trial simulation and skill-building sessions to improve your writing and speaking.
The Stanford National Forensic Institute also offers a number of summer programs for those who want to spend more time honing their debate and public speaking abilities.
5. Law and Advocacy at the National Student Leadership Conference
Nine-day on-site course at Yale, Georgetown, or Duke (your choice)
Cost: $3,595 (includes meals, hotel, and entertainment); see if there are any scholarships available.
Students can get a close-up view of what it's like to be a lawyer thanks to this NSLC program (one of the law internships for high school students). You will work in groups with other students to try a real case in a real courtroom throughout your nine days on campus! You'll learn everything you need to know about gathering evidence, preparing witnesses, making arguments, giving opening and closing arguments, and questioning witnesses from the other side.
A law school tour, lectures by forensic and legal specialists from prestigious law firms and the Department of Justice, and practical leadership training are also included. Even Supreme Court justices have served as guest lecturers in the past. You can also choose to enroll in a different course for college credit.
6. The New York Times School of Government, Law, and Ethics
Program in person for two weeks in Washington, D.C.
The residential program will cost $5,925, while the day program will cost $5,325
Students can investigate how politics, law, and ethics interact to create the American political and legal systems through this program. It focuses on how the idea of "the law" shapes the power structures in America in the real world.
During site visits, you'll go to places like the Capitol and the Supreme Court building in Washington, D.C., hear lectures from legal and political experts, and look at and evaluate current political events.
The emphasis on ethics in this program is its key advantage. Government and the law are based on rules and regulations, but moral principles also influence how those are applied. You'll have an advantage over your pre-law college rivals by knowing about how law and ethics intersect.
7. Senate Page Initiative
The duration varies according to the term. The spring term lasts five months, the fall term four, and the two summer periods roughly two each.
Expense-free because this is a paid internship.
Only juniors and seniors are eligible for the Senate Page Initiative (one of the law internships for high school students). One of the few national law-related internships offered to high school students. You'll have an experience that will amaze any college if you're one of the lucky 30 people accepted each term!
This internship is challenging. If you are admitted to the fall or spring semesters, you will live in a residence hall, attend classes from 6:15 to 10:00 am, and then serve as a page in the Senate from 4:00 to 8:00 pm. You can anticipate spending 12 to 13 hours a day working and studying. (Summer terms are less rigorous because there is no classwork to complete.)
8. UCI Summer Law Institute for High School Students
Weeklong in-person course in Irvine, California
Cost: $1,110 (covers food, accommodation, and activities) (covers food, lodging, and activities)
This program gives students an overview of the legal system and the main fields of law. It focuses on teaching the skills needed for a career in law, such as analytical thinking, public speaking and writing, persuasion, and negotiation.
The great thing about this program is that, even though it's not an internship, it still gives students experience in the legal field.
9. Wake Forest University Debate and Public Advocacy Institute, Winston-Salem,
North Carolina, one-week in-person course
Cost: Day Camp: $1,500; Overnight Camp: $2,500 (covers food, lodging, and activities).
The primary emphasis of this program is debate and public speaking, with the aim of teaching students how to speak up for themselves and other people. Along with learning about current social and environmental issues, you'll also learn how to use rhetoric and persuasion to improve your skills as a future lawyer.
Now that you have an idea of what law internships are like for high school students, you might be wondering if law internships can be done in the summer.
Law office internships for high school students during the summer
Are there law office internships for high school students during the summer? Yes! For high school students who want to study law in college and pursue future career ambitions, there are various summer internship programs available. You can work at legal firms or nonprofit groups during a summer internship program. During the summer, you can gain experience and improve your leadership, interpersonal, and academic skills by concentrating on an internship.
Finding law internships for high school students
Here are the different options for you to consider if you wish to find law internships for high school students.
Internet Lookup
The simplest way to hunt for internship opportunities is with a straightforward Google search. Start by looking up "high school summer internship options" or "high school summer internships." For your search, websites like Indeed.com or LinkedIn are fantastic starting points.
Look into specific businesses
Utilize a company's website to get in touch with them directly. Do your homework before calling, emailing, or sending your résumé. Businesses appreciate hearing that you did your research on them, their goals, and their accomplishments. When conducting an interview for an internship, this knowledge is also useful.
Network
Make connections with colleagues, coworkers, family, friends, and even school counselors. Although many businesses don't provide summer internship programs, many are willing to let an intern work on-site or remotely. Sometimes all it takes is a quick phone call to get a fantastic internship started.
There is a significant impact on the chances of getting into college for applicants who participate in law internships for high school students. The internship creates opportunities, so it's better if you can make use of them.
Additionally, over the past ten years, AdmissionSight has emerged as a market leader in assisting students to being admitted to elite universities all around the world. An average of 75% of our students are accepted to prestigious colleges like Stanford, MIT, UChicago, and Caltech, making us one of the best in the business when it comes to admissions records. Please feel free to get in touch with us right away to arrange for your initial consultation with our college admissions specialists.