Northwestern Class of 2025 Statistics
How Many Applicants Did Northwestern Get for the Class of 2025?
How many applicants did Northwestern get for the Class of 2025? Northwestern Class of 2025 statistics revealed the university's admission rate of 6.8% which is the lowest it has ever been. Northwestern admitted only 3,239 students out of a total of 47,633 applicants.
Through its early decision process, the Northwestern class of 2025 statistics reported a total of 4,411 applications received, of which it extended offers of admission to a total of 1,105 students. The early decision acceptance percentage at Northwestern, which is approximately 25%, is significantly higher than the school's overall acceptance rate.
The increased number of applicants this year contributed to the lower admission rate that was achieved. According to the Office of Undergraduate Admission, this rise is most likely attributable to a constellation of several reasons. As a result of cancellations of standardized tests and anticipated difficulties with registration brought on by COVID-19, Northwestern has decided to implement a test-optional policy for both the 2020-21 and 2021-22 admission cycles. This decision has led to an increase in the number of applications.
However, another factor that contributes to this increase in application numbers is increased digital marketing to potential students. It was referred to as a "pivot" from the traditional on-campus visits and face-to-face meet-and-greets when the epidemic first started, but that term has since fallen out of favor. However, prospective students have historically faced challenges in physically touring the campus due to the limitations imposed by factors such as geography, time, and socioeconomic status. And Northwestern, just like many other schools, has since adopted a variety of digital programs to not only convey the school's core spirit and sense of community but also push the signal out to new and different places across the country and the world — or wherever someone might happen to bump into Northwestern via YouTube.
New avenues for enrolling in college have been made available as a result of live-streamed campus tours, video conversations with currently enrolled students, live Instagram Q&As, and Facebook groups, in addition to panels featuring administrators from departments such as Residential Services, Campus Inclusion & Community, the Provost's Office, Pre-Health Advising, New Student and Family Programs, Career Advancement, Northwestern Alumni Association, Athletics, and The Garage.
How Many Students Are Enrolled At Northwestern?
There are innumerable inspiring and one-of-a-kind personal narratives contained within the Northwestern Class of 2025. Now, how many students are enrolled at Northwestern? This new class of first-year students — which totals over 2,100 individuals — shares a similar relationship that was created during the difficult transition from high school to college during the COVID-19 pandemic that was going on around the world.
Northwestern class of 2025 statistics includes approximately 48,000 students, which is an increase of more than 20% from the previous year. The admit rate was 7%, which is roughly half of what it was a decade earlier.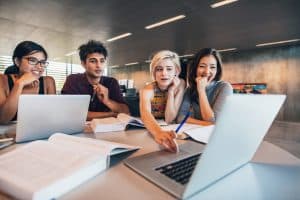 The yield, on the other hand, has increased by more than 50 percentage points over the course of the past decade, reaching over 60 percentage points for the incoming class. This indicates a significant increase in the percentage of students who decided to enroll at Northwestern after being admitted to the university.
This yield has been consistently increasing, passing the 50% mark for the first time in 2017 when the University switched to a policy of providing financial aid that did not require borrowers to take out loans.
How Diverse Is Northwestern University?
How diverse is Northwestern University? All fifty states and more than seventy-five nations throughout the world are represented among more than 8,000 undergraduate students.
However, diversity is more than just a matter of numbers. At Northwestern, they perceive that variety in terms of history, identity, belief, interest, and expertise is critical to undergraduate education as well as to the maintenance of a robust society.
They also believe in the importance of bringing together a community with an open mind who is ready to learn from and contribute to the diverse range of viewpoints that are represented on campus.
Let's have a look at the statistics for the incoming class of students at Northwestern University in 2025:
Students from Overseas – 10%
Chicago Public School System Graduates – 6%
In terms of their racial and ethnic backgrounds, the members of the Class of 2025 could be broken down as follows:
Asian American – 24.4%
Hispanic – 16.8%
African Americans – 12%
White – 52.4%
Northwestern class of 2025 statistics data shows the following division of the admitted students by gender:
What stats do you need to get into Northwestern?
If you're interested to join the Blue Jays, you must consider "What stats do you need to get into Northwestern?" The admissions office at Northwestern University does not disclose in any clear and concise manner the minimum required test scores or the minimum acceptable grade point average (GPA) to be considered for admission. Having said that, it is in your best interest to achieve the highest possible levels of success in your high school courses as well as on the SAT or ACT.
Northwestern class of 2025 statistics unveiled that the combined SAT scores of the middle 50 percent of admitted students were between 1460 and 1540 and the middle 50 percent of admitted students had composite ACT scores that ranged between 33 and 35.
In a recent admissions cycle, more than ninety percent of accepted students had graduated in the top ten percent of their respective classes. Although the options available to students at each high school can vary greatly, setting a goal to finish in the top ten percent of your class can assist strengthen your application.
The submission of SAT and ACT scores will no longer be required for admission to Northwestern for the 2020-2022 cycle. You still have the opportunity to send in your ratings, if you so want.
It is essential that you should not place an excessive amount of importance on the admissions figures. Bring attention instead to the application you are submitting. There are a few things you can do to set yourself apart from other applicants and offer yourself the best chance of being accepted into Northwestern.
1. Demonstrate your academic aptitude.
Although Northwestern considers applicants on a holistic basis, you should still make every effort to get your highest possible grades in high school and on the ACT or SAT. If you are still in high school, you should think about enrolling in classes at the IB or AP level. This can be used as evidence that you are willing to push yourself academically and that you have a strong interest in acquiring new knowledge.
A strong showing on the Scholastic Assessment Test (SAT) or the American College Testing Program (ACT) might demonstrate to admissions officers that you take your academic pursuits seriously and are able to persevere in the face of adversity. Demonstrating your academic aptitude is one of the most effective ways to strengthen your application and offer you an advantage over other candidates.
2. Select the evaluation of your teacher with great care.
In this only section of your application, you will not have any input into the content that is included. You need to make sure that the person you choose as an evaluator knows you well enough to be able to comment sufficiently on your abilities, personality characteristics, and demeanor.
It is best to look for a professor with whom you can develop a relationship that goes beyond simply attending class, doing well on the assignments, and then departing.
This can work to your advantage if you have collaborated with the teacher on a project, joined an extracurricular activity that they oversee, or taken more than one course that they teach. Make sure that anybody you pick is capable of doing a good job representing you!
3. Show your genuine self, but don't forget to take into account what Northwestern is looking for in prospective students.
You should constantly make it a goal to show the most genuine version of yourself to the world. Your application to the undergraduate level is not an exception. Despite this, you can still improve your chances of enrolling at Northwestern by familiarizing yourself with the characteristics the university seeks in prospective students.
The "fit factor" is taken quite seriously at Northwestern. The admissions committee aims to ensure that the students it chooses to welcome onto campus will be successful there. According to Northwestern's definition, fitness takes into account not just who you have been or who you are but also who you will be and who you might develop into in the future.
Students at Northwestern are given examples of questions that are considered by admissions personnel in order to assist them in determining whether or not they are a suitable fit for the institution. As you move through the application process, allow these questions to serve as a guide to help you illustrate why you would be a good fit for each phase.
Northwestern University, like the majority of other elite universities, seeks out students who are both passionate and focused. Students who can demonstrate significant talent and aptitude in their chosen fields as experts have a better chance of standing out and being accepted into their programs of choice. Students who are good at a variety of subjects but are not particularly strong in any one area have a more difficult time distinguishing themselves from their peers.
First-generation college students have a commitment to diversity and inclusion at Northwestern, which means that their applications will be given special consideration as long as they also meet the high academic standards held by the school.
This is the case only if they meet the high academic standards held by the school. Athletes who are recruited will receive the same consideration as any other athlete and will be held to the same standard. Even though legacy applications will be evaluated in a manner that is quite similar to the standard one, and even though each of these variables may boost a student's chances of acceptance, none of them will ensure admittance.
What is so special about Northwestern University?
What is so special about Northwestern University? We will tackle what sets Northwestern apart from other prestigious universities in the US.
The first institution in the state of Illinois to get its charter, Northwestern University may be found in Evanston, which is located on the north side of Chicago. This institution, which was a founding member of the Big 10 athletic league, has historically competed against its archrival, the University of Chicago.
The campus, which is surrounded by trees and is only a few blocks from Lake Michigan, was built in a style that combines historical elements with more contemporary elements. The combination of rich history, formidable academics, and impressive athleticism makes Northwestern University's athletic program one of the best in the country.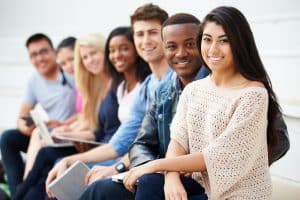 The University of Northwestern has evolved into a preeminent private research institution with a robust culture of interdisciplinary study and a dedication to superior academic instruction.
It is now made up of a total of 12 distinct schools and colleges and is renowned for its research prowess in a variety of sectors, including neurology, nanotechnology, biotechnology, and the creation of brand-new medications. Although there is a smaller campus in Chicago, the main campus is still located in Evanston, which is 15 kilometers north of Chicago. Because of this, students are able to take advantage of all the intellectual stimulation and opportunities for personal and professional growth that are offered by one of the greatest cities in the world. Additionally, there is a third campus located in Doha, Qatar, which opened in the year 2008.
Willy the Wildcat is Northwestern University's official mascot. Both of its mottoes come from the New Testament and can be read in Latin as "Whatsoever things are true" and in Greek as "The world is full of grace and truth." Both mottoes refer to the same concept.
Alumni who went on to win Nobel Prizes in their respective fields include novelist Saul Bellow and economist George Stigler. Other notable alumni include the star of Friends, David Schwimmer, the author of Gone Girl, Gillian Flynn, and George R. R. Martin, whose novels served as the basis for the Game of Thrones television series.
No less than four economists and one chemist who worked as faculty at Northwestern went on to acquire Nobel Prizes. And the diplomat and political scientist Ralph Bunce, who had been a researcher there, went on to become the first African American to win a Nobel Peace Prize for his efforts to resolve the Arab-Israeli conflict. His work was recognized for bringing peace to the region between Israel and the Arab states.
The academic program at Northwestern is well-known for being challenging, but the university also gives students the freedom to choose the programs that they enroll in. In contrast to the majority of other educational institutions, there is no set curriculum that all students are required to take.
The academics in charge of each major are the ones who decide what coursework is required for that major and what those criteria are. Northwestern University provides students with access to 90 different majors, in addition to 89 different minors and certifications. The fields of social sciences, engineering, communication/journalism, and the visual and performing arts are consistently ranked among the most popular majors.
However, there is more to a university than just academics. The various traditions that have grown over the years are also very important to the school. Some of these traditions include Painting the Rock, the Dance Marathon, and Primal Scream, which is held during finals week and allows students to scream out of their windows.
On campus, there is a substantial presence of Greek organizations, with approximately 40% of women belonging to a sorority and 32% of men joining a fraternity. On the campus of Northwestern University, there are a total of 38 different fraternities and sororities to choose from.
In addition, many students choose to live in residential dorms, and over sixty percent of students choose to live in accommodation that is linked to their college throughout all four years of their undergraduate education.
Students who are interested in having more leeway in determining their academic focus may investigate university options. The University of Northwestern takes great satisfaction in its ability to tailor students' academic experiences while also maintaining a rigorous course load. Students who are interested in attending a university that has a stunning campus and is located close to a big metropolis may look into Northwestern University.
Analyzing the Northwestern Class of 2025 statistics could help aspirants have an idea of how selective Northwestern's admissions process is. To calculates your chances of admission, you may seek assistance from experts, like AdmissionSight. For more than 10 years, AdmissionSight has helped thousands of students get into their top-choice schools. Start your college application preparation by setting up an appointment for an initial consultation.