Notable Alumni at Northwestern
University Profile
Northwestern University was established as a private institution in 1851. The campus is 231 acres in size, has a total undergraduate enrollment of 8,194 (fall 2020), and is located in a suburban area. It makes use of an academic calendar based on quarters. The 2022 edition of Best Colleges places Northwestern University at #9 among National Universities. The total cost of attendance is $60,984.
More than 90 school-based centers and more than 50 university research centers may be found at Northwestern, a renowned research university. Their research covers a wide range of topics, including neuroscience, nanotechnology, biotechnology, and drug development, thanks to their interdisciplinary culture. These are just some of the good things that the notable alumni at Northwestern and its present students enjoy as part of the school education.
The Big Ten athletic conference's Division I school is Northwestern University. The women's lacrosse team at Northwestern has won numerous NCAA national championships. To accommodate the wide range of interests of students, the institution includes hundreds of campus organizations. For two years, all first-year students must reside on campus.
How difficult is it to get admitted to Northwestern University?
How difficult is it to get admitted to Northwestern University? Northwestern has always been extremely difficult to get into, and it is just growing harder. Just 3,239 out of 47,633 applications were accepted by the institution, the lowest acceptance rate in its history, making up the class of 2025.
Through its early choice procedure, Northwestern received 4,411 applications, and 1,105 of them were accepted. Northwestern's early decision acceptance percentage of about 25% is significantly greater than the school's total acceptance rate.
It can be quite difficult to get accepted to prominent schools with exceptionally low acceptance rates, like Northwestern, but your chances can change based on how strong your application is. If you need expert advice in this matter, AdmissionSight can help you.
What is the academic profile of students accepted at Northwestern?
What is the academic profile of accepted students at Northwestern? We listed them below, so read on!
GPA
It is important to note that 96% of the class of 2025 graduated in the top tenth of their high school class. Northwestern does not publicize the GPA or class rank of admitted students.
SAT/ACT
The middle 50% SAT and ACT scores for the Northwestern class of 2025 are 1430-1540 and 33-35, respectively. The class of 2025 had an average SAT score of 82.22% higher than 1400 and an ACT score of 83.10% higher than 30. Note that Northwestern will be test optional for first-year and transfer candidates for the 2022–2023 cycle. There is no preference for either test if students decide to take the SAT or ACT, and they will review a "superscore" for both exams.
Rank in Class
The high school class rank of students in Northwestern's class of 2025 is not made public.
What is Northwestern known for?
What is Northwestern known for? Northwestern consistently ranks among the top 10 institutions in the nation, and this is reflected in the school's difficult admissions process, the first challenge that any Northwestern notable alumni must go through.
The application essay is sometimes given more weight by the institution than your extracurricular resume. Additionally, it looks for students who approach their education in an interdisciplinary manner, such as those who double major or pursue minors. The following are AdmissionSight's answers. Take note of anything that might highly interest you.
What are the unique features of Northwestern University?
What are Northwestern University's distinctive features? Are you curious to know what they are? Don't worry, they are the following:
Academics
The majority of the schools and colleges that make up Northwestern University offer undergraduate programs, such as:
McCormick School of Engineering & Applied Science
Medill School of Journalism, Media, Integrated Marketing Communications
Bienen School of Music
Weinberg College of Arts and Sciences
School of Communication
School of Education & Social Policy
The undergraduate and graduate journalism and music departments, in particular, were noteworthy. In fact, Medill is the top-ranked journalism school in the country. Through the Medill on the Hill program, a few media students even have the chance to report from Northwestern's Washington, DC newsroom.
Many first-year students declare two majors or many minors. Any school, with the exception of the School of Communication, allows double majors. In some situations, it's also possible across Northwestern's colleges and schools.
However, students can enroll in classes at any of the six schools mentioned above. They can also pursue minors, certificates, and modules that let them go further into specialized fields and make links between different subjects.
Students can seek dual degrees from different schools. Among the possibilities are
BA/BMus, BS/BMus, BA/BAMus, or BS/BAMus in Communication and Music
BSED/BMus or BSED/BAMus in Education and Social Policy and in Music
BS/BMus or BS/BAMus in Engineering and Music
BSJ/BMus in Journalism and Music
BA/BS in Liberal Arts and Engineering
BA/BMus in Liberal Arts and Music
BA/BS or BS/BS in Communication and Engineering
The quarter system at Northwestern is an additional element that lets students try out various courses and interests.
A total of 23 students and graduates received Fulbright awards in the 2019–20 academic year, making Northwestern one of the top producers of these scholars.
Extracurriculars
Eight men's teams and eleven women's teams from the Northwestern Wildcats compete in NCAA Division I as members of the Big Ten Conference. The university offers intramural and club sports, including the well-known crew team, in addition to varsity athletics. Talk about athletic students, just like those notable alumni at Northwestern who excelled in sports too!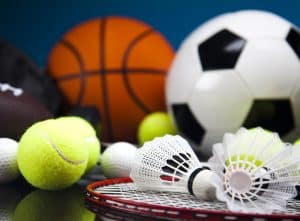 In addition to sports, Northwestern is the home of other clubs and organizations, such as the Solar Car Team, Lipstick Theatre, Boomshaka, Cookology, and Mixed Race Student Coalition.
There is a significant amount of participation in Greek life; in the 2019–2020 academic year, 35–40% of undergraduates belonged to fraternities or sororities.
Chances of Getting Admitted to Northwestern
Although Northwestern's low acceptance rate may seem scary, remember that the strength of your application will have a significant impact on your chances of getting admitted to Northwestern. Keep in mind that the admissions committee looks for applicants who have strong academic backgrounds in various subjects and who might be considering double majors or dual degrees. Additionally, they give the application essay a lot of consideration.
Who were the notable alumni at Northwestern?
Northwestern University is a prestigious private university that offers students a top-notch education across several fields. Over 100 academic programs are available to students at Northwestern's six undergraduate schools, including the renowned McCormick School of Engineering and Medill School of Journalism. Instead of using standard semesters, the university uses a quarter system with shorter academic terms in the fall, winter, and spring.
The summer session offers students research opportunities. With its main campus in Evanston, Illinois, just north of Chicago, a graduate and professional school hub in downtown Chicago, and an international campus in Doha, Qatar, where students can easily study abroad, Northwestern maintains three campuses across the world. Studying abroad benefits about half of the student's educational experiences.
There are 400 clubs on Northwestern's campus, the Big 10 Wildcats compete there, and there are live events in the Wirtz Center for the Performing Arts.
Who were the notable alumni at Northwestern? By total alumni prominence, Northwestern University is ranked 29th worldwide, 16th in North America, and 16th in the U.S. The list of noteworthy Northwestern University alums is shown below. For the full list, go to the school's official website.
Clinton Kelly
First, on the list of notable alumni at Northwestern, Clinton Kelly, is an American TV personality. Kelly also writes and offers lifestyle advice. He won an Emmy for his work as a moderator on The Chew, a well-known daytime program on ABC. The Chew ran for seven seasons and got numerous Emmy nominations. He co-hosted What Not to Wear, a popular reality series on TLC that highlighted fashion makeovers, for almost ten seasons.
David Schwimmer
American actor, director, and producer David Lawrence Schwimmer works in all three of these fields. For his portrayal as Ross Geller on the sitcom Friends, for which he received a Screen Actors Guild Award and a Primetime Emmy Award nomination for Outstanding Supporting Actor in a Comedy Series, Schwimmer was nominated for a Screen Actors Guild Award and a Primetime Emmy Award in 1995.
John Heilemann
American journalist John Arthur Heilemann is a national affairs specialist for NBC News and MSNBC. In collaboration with Mark Halperin, he published the presidential campaign books Game Change (2010) and Double Down (2013). Previously, Heilemann was a paid writer for periodicals like The Economist, Wired, and New York.
Pramila Jayapal
In addition to the list of notable alumni at Northwestern is the American politician and activist Pramila Jayapal, who has served as the 7th congressional district's representative since 2017. She is a Democrat who serves King County's rural districts as well as the bulk of Seattle. Jayapal previously represented the 37th legislative district in the Washington State Senate from 2015 to 2017.
She is the country's first elected Indian-American woman to the House of Representatives. She is both the first female member of Congress from her district and the first Asian American to represent Washington at the federal level.
Hugh Hefner
American magazine publisher Hugh Marston Hefner was the creator and editor-in-chief of Playboy magazine, which published controversial writing and photos that led to accusations of obscenity. In 1953, Playboy published its debut issue, which featured Marilyn Monroe in a picture for a nude calendar and sold more than 50,000 copies.
Zooey Deschanel
Zooey is an American actress, model, musician, singer, and songwriter. She made her cinematic debut in Mumford (1999) and appeared in Almost Famous (2000), directed by Cameron Crowe. Deschanel is well known for her sardonic performances in comedies like The Good Girl (2002), The New Guy (2002), Elf (2003), The Hitchhiker's Guide to the Galaxy (2005), Failure to Launch (2006), Yes Man (2008), 500 Days of Summer (2009), and Our Idiot Brother (2011). With Manic (2001), All the Real Girls (2003), Winter Passing (2005), Bridge to Terabithia (2007), The Happening (2008), and The Driftless Area (2015), she has also dabbled in dramatic films. She played Jessica Day in the Fox sitcom New Girl from 2011 to 2018, for which she was nominated for three Golden Globe Awards and a Primetime Emmy Award.
George R. R. Martin
Also included in the list of notable alumni at Northwestern is George Raymond Richard Martin, usually referred to as GRRM, an American author of novels, screenplays, television shows, and short stories. The HBO series Game of Thrones, winner of an Emmy Award, was created from his epic fantasy novel series A Song of Ice and Fire (2011–2019). Additionally, he contributed to the worldbuilding for the computer game Elden Ring from 2022, as well as the Wild Cards anthology series.
Pharrell Williams
An American rapper, record producer, performer, songwriter, and businessman by the name of Pharrell Lanscilo Williams, he founded the hip hop and R&B production team The Neptunes with close friend and coworker Chad Hugo in the early 1990s, and since then, they have worked on tracks for a variety of recording artists.
Julia Louis-Dreyfus
An American actress, comedian, and producer, Julia Scarlett Elizabeth Louis-Dreyfus is renowned for her role in the comedies Saturday Night Live (1982–1985), The New Adventures of Old Christine (2006–2010), and Veep (2012–2019). She shares the record for receiving the most Primetime Emmy Awards and Screen Actors Guild Awards with Cloris Leachman (eight), making her one of the most decorated actresses in American television history.
Warren Beatty
With a career spanning more than six decades, Henry Warren Beatty is an American actor, director, producer, and screenwriter. He was nominated for 15 Academy Awards, winning Best Director for Reds (1981) and receiving nominations for four Best Actor awards, four Best Picture awards, two Best Director awards, three Original Screenplay awards, and one Adapted Screenplay award. Beatty is the only person to have received nominations for acting in, directing, writing, and producing the same movie twice; the first time was for Heaven Can Wait (as co-director with Buck Henry), and the second time was for Reds.
Charlton Heston
American actor and political activist Charlton Heston is also on the list of notable alumni at Northwestern. Over the course of 60 years, he made nearly 100 film appearances as a Hollywood celebrity. He portrayed Moses in the historical drama The Ten Commandments (1956), for which he was nominated for his first Golden Globe Award for Best Actor – Motion Picture Drama, and in Ben-Hur (1959), for which he won the Academy Award for Best Actor, along with Touch of Evil (1958), The Big Country (1958), El Cid (1961), The Greatest Story Ever Told (1965), Khartoum (1966), Planet of the Apes (1968), The Omega Man (1971), and Soylent Green, he also starred in The Greatest Show on Earth (1952), Secret of the Incas (1954), Touch of Evil (1958) with Orson Welles, Planet of the Apes, The Omega Man, and Soylent Green (1973).
Laura Linney
American actress, singer, and director Laura Leggett Linney is also a director. She has won numerous honors, including four Primetime Emmy Awards and two Golden Globe Awards, and she has been nominated for three Academy Awards and five Tony Awards.
Cindy Crawford
American model, actress, and television personality Cynthia Ann Crawford was one of the most well-known supermodels in the 1980s and 1990s and was frequently seen on magazine covers, in commercials, and on the runway. She later branched out into acting and business endeavors.
Kathryn Hahn
An American actress and comedian by the name of Kathryn Marie Hahn began her acting career on television, as Lily Lebowski, a grief counselor, in the NBC crime thriller Crossing Jordan (2001–2007). We're the Millers and The Secret Life of Walter Mitty (both 2013), Step Brothers (2008), The Goods: Live Hard, Sell Hard (2009), Our Idiot Brother (2011), How to Lose a Guy in 10 Days (2003), Anchorman: The Legend of Ron Burgundy (2004) is the comedy films where she went on to appear as a supporting actress.
Zach Braff
Actor and director Zachary Israel Braff is from the United States. He is best known for playing J.D. on the NBC/ABC television sitcom Scrubs (2001–2010), for which he received nominations for three Golden Globe Awards from 2005 to 2007 as well as the Primetime Emmy Award for Outstanding Lead Actor in a Comedy Series in 2005.
Why should you attend Northwestern University?
Why should you attend Northwestern University? One of the top research universities in the world, Northwestern has over 6,500 full- and part-time employees in addition to 3,300 full-time faculty members and 21,000 graduate and undergraduate students. Northwestern University, ranked 11th among national universities, is renowned throughout the world for its outstanding and cutting-edge research as well as other educational initiatives.
Each alumnus is an extraordinary individual who entrusted their education to their chosen institution. If you're eager to enter Northwestern University, you should be dedicated to each step of its admission process. Your ideal life here as a student can become a reality with professional assistance from us, AdmissionSight. Contact us today, and we will help and guide you in strengthening your profile to increase your chances of admission.