Psychology Major at Johns Hopkins
Target query: Psychology major at Johns Hopkins
Metadata: Students of the psychology major at Johns Hopkins will obtain a broad insight and knowledge of the field, which will assist them well in their undertakings after graduation from college.
Does Johns Hopkins Offer A Psychology Major?
Psychologists investigate both human and animal mental processes and behaviors. It is necessary to have a grasp of several different aspects to comprehend how and why an individual engages in any specific behavior. Students of the psychology major at Johns Hopkins will obtain a broad insight and knowledge of the field, which will assist them well in their undertakings after graduation from college.
The department believes that students will develop this insight and knowledge through careful partnerships with advisers, engaged interactions with researchers, and involvement in the brain sciences community at JHU and beyond.
The following objectives will be covered in Psychological and Brain Sciences courses:
 Introduce all interested students to a variety of topics through different introductory and advanced courses.
Prepare majors for graduate study in psychology and related fields through a program that satisfies the admission requirements of the top graduate departments in the United States.
Provide distribution of both introductory and advanced courses in the social, behavioral, and neurological sciences.
Offer an honors track for excellent students who want training beyond what the typical undergraduate curriculum offers.
Minor in Psychology
Any undergraduate student majoring in any department at Johns Hopkins can choose to minor in psychology in addition to their primary concentration. Students who are interested in pursuing a minor in psychology are strongly encouraged to inform and discuss with the director of undergraduate studies in the Department of Psychological and Brain Sciences no later than the conclusion of their junior year. Every class that counts toward the minor must be taken for a letter grade, and each must be passed with a grade of C- or above.
Honors Program in Psychology
The Bachelor of Arts degree with honors is awarded to students who have demonstrated exceptional accomplishment in both their formal coursework and their research. In the autumn semester of their junior year, students who are thinking about applying for honors should begin exploring possible research topics with a faculty sponsor (and research mentor, if the research mentor is different from the faculty sponsor).
Double Major
Students who are interested in pursuing a double major in psychology and another field (for example, biology or philosophy) are strongly urged to set up an appointment with a faculty advisor in both departments as soon as they can to develop an acceptable course of study. To determine the steps necessary to declare a double major, you should check with the Office of Academic Advising.
Because of the breadth of its application, the study of psychology and related fields extend beyond the purview of the Department of Psychological and Brain Sciences at Johns Hopkins University and other departments and organizations on campus. The departments of Biology, Biophysics, Cognitive Science, Computer Science, Philosophy, and Sociology; the Mind-Brain Institute; as well as departments in the School of Medicine, the School of Public Health, the Peabody Conservatory, and the Applied Physics Laboratory are some examples of these departments. Students majoring in psychology are highly encouraged to make use of the various opportunities for research and collaboration that are available to them.
What Courses Do You Need To Take To Major In Psychology At Johns Hopkins?
Students are required to declare a major by the end of their second year to guarantee that they will graduate in four years. For each major and minor offered at Johns Hopkins, a faculty member, or their designee acts as the director of undergraduate studies for the program. They are available to respond to inquiries regarding major/s and minor/s.
Intro Level Course Requirement
What courses do you need to take to major in psychology at Johns Hopkins? The required courses for the introductory level as a psychology major at Johns Hopkins are three 100-level psychology classes chosen from a predetermined list. These are normally taken throughout the first and second years of school. Three courses at the introductory level in psychology are selected from the following:
AS.200.101 Introduction to Psychology
AS.200.110 Introduction to Cognitive Psychology or AS.050.101 Cognition
AS.200.132 Introduction to Developmental Psychology
AS.200.133 Introduction to Social Psychology
AS.200.141 Foundations of Brain, Behavior, and Cognition
Experimental Methods, Design, and Analysis (AS.200.200)
Research Methods Psychology and AS.200.201 Design and Analysis for Psychology should be studied as a two-course sequence in the Fall and Spring of Year 2 to fulfill the requirements.
Does Johns Hopkins Offer A Master's Degree In Psychology?
Does Johns Hopkins offer a master's degree in psychology? Students at Johns Hopkins University who enroll in the graduate program in Psychological and Brain Sciences have the chance to participate in cutting-edge research on the mind and brain while working toward the completion of their doctoral degrees. Hopkins does not accept students into a Master's program that leads to a terminal degree, and the program is not currently offered in an online format. However, graduate students who enroll in this program full-time for five years can also fulfill the requirements and earn an MA.
The major objective of the program is to educate future scholars who will, during their careers in academia, industry, and other fields, contribute to a better comprehension of the mental processes at play in our lives. The Doctor of Philosophy degree in the Psychological and Brain Sciences is not a clinical training or counseling program; rather, its staff and trainees aim to understand fundamental processes involved in perception, memory, decision-making, learning, reasoning, and other related capacities.
The fundamental training program for doctorate students places also an emphasis on scientific technique and offers instruction in both basic research and research that is relevant to issues that are prevalent in the wider world. It is expected of all candidates for the Ph.D. degree that they will acquire familiarity with a relatively narrowly defined subject in addition to a broad range of information related to the student's intended field of study. Specifically, the department fosters interdisciplinary research in key major areas of biopsychology, cognitive psychology, and developmental psychology.
Students who are accepted into the Ph.D. program are provided with complete tuition, health insurance coverage, and a 12-month stipend. Furthermore, students who come from underrepresented groups may be eligible for additional university-wide supplemental fellowships.
All Ph.D. candidates who are in excellent academic standing and making satisfactory progress should anticipate receiving financial support for the full duration of their degree program, which is typically five years. All Ph.D. students are required to complete four semesters of Teaching Assistantship as part of their education.
The Ph.D. program is looking for students who have shown that they are dedicated to the field of psychological science. Most applicants who are accepted into graduate programs have obtained undergraduate degrees in Psychology, Cognitive Science, Philosophy, Biology, Behavioral Neuroscience, or Neuroscience however, graduates from other relevant areas can also provide the necessary foundation. Applicants from groups that have historically been marginalized or underrepresented are particularly encouraged to apply.
The following application materials are required by the department:
Unofficial Transcripts: Before beginning the Ph.D. program at Johns Hopkins University, applicants who are admitted and accepted the offer must submit an official transcript to the graduate admissions office.
Personal Statement
Writing Sample
Statement of Purpose
Three Letters of Recommendation
The TOEFL and IELTS (international applicants only)
Professional Credential Evaluation (recommended for international applicants only)
GRE General Test: The Graduate Record Examination (GRE) will no longer be required of applicants applying for admission in the fall of 2023.
The Graduate Admissions and Enrollment Office at Johns Hopkins University oversees the application process which is done electronically.
Is Johns Hopkins A Good School For Psychology?
Since the establishment of the first psychology laboratory in the United States in 1883 at Johns Hopkins University, the Department of Psychological and Brain Sciences at Johns Hopkins has been conducting research into the most fundamental topics about behavior, cognition, and the brain. Today, Johns Hopkins was ranked 12th place in the 2023 Best Psychology Schools for the graduate program.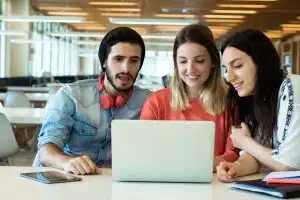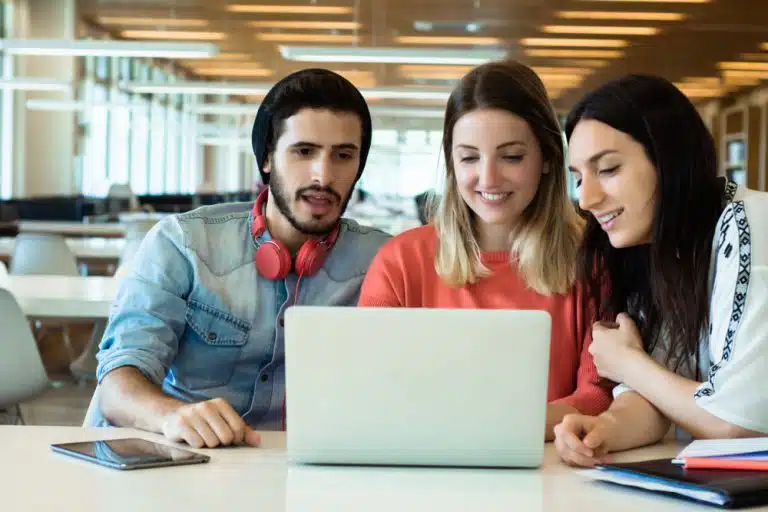 Resources and organizations are available for students of the psychology major at Johns Hopkins both at the undergraduate and graduate levels.
The Honor Society of Psi Chi
Psi Chi is the International Honor Society in Psychology, and it is open to graduate and undergraduate students who make the study of psychology one of their major interests and complete the basic requirements.
Undergraduate Steering Committee (USC)
The Undergraduate Student Council (USC) gets together once a month to talk about problems or difficulties that arise during their studies as undergraduate students of psychology major at Johns Hopkins. They should get in touch with the representative for their respective year to propose possible agenda items.
Psychology Mentor Program
Psychology majors and minors provide support to one another throughout their shared study of psychology through a student-run mentor program. Course choices, research and internship possibilities, and pointers for success in the psychology major/minor are among the topics that upperclassmen mentors share with freshmen and sophomore mentees.
Undergraduate Travel Grant Awards
All undergraduate student travel that is sponsored or arranged by the university is permissible; however, such travel is subject to the Johns Hopkins University travel policy and any additional university policies about the authorization of business travel.
Undergraduate students in the Department of Psychological and Brain Sciences who are pursuing majors or minors in the department are eligible to apply for travel funds. Students who have contributed to the presentation of a paper or poster at a conference are eligible to apply for the travel grant. Students who are presenting research for work that was conducted in a lab at Johns Hopkins University as part of the students' degree program (for example, honors research, research for course credit), or other research that is related to Johns Hopkins University e.g., PURA, DURA) is preferred.
The purpose of these grants is to provide exceptional students with chances to perform and present research that extends beyond the scope of their regular research interests and to encourage collaboration among researchers. These grants may be applied toward hotel accommodations, travel expenses, membership dues, the printing of posters, and/or the fees required to register for a conference. The typical range for awards is between $50 to $800.
Vivien Thomas Scholars Initiative (VTSI)
The Vivien Thomas Scholars Initiative (VTSI) is a fellowship program at Johns Hopkins University that is endowed specifically for Ph.D. students in STEM fields who are working in STEM fields. It covers the cost of tuition in full, gives a stipend, and includes benefits, in addition to offering opportunities for focused mentoring, networking, community involvement, and professional growth.
Students who have completed their undergraduate education in a historically black college or university (HBCU) or another minority-serving institution (MSI) are eligible to apply for this scholarship. If you want to be considered for the VTSI, you need to have all the components of your Ph.D. application finished by December 1st. This includes the supplemental components for the VTSI, even though the program deadline is later. All further application materials, including letters of recommendation, should be submitted by December 1st.
Johns Hopkins University is typically associated with medicine when you think about it. It is true that a significant number of undergraduates seek pre-med programs and subsequently enroll in medical school. But Hopkins offers much more than pre-med programs. Baltimore, Maryland is home to the first research university in the United States, which is renowned for its variety of challenging, top-tier academic programs and community.
Taking a psychology major at Johns Hopkins is enticing, but the first thing you need to overcome is competitive admission to this prestigious university. By 2018, the school's acceptance rate had dropped to single digits, and the following year, it reached a record low of 9.2%, attracting over 30,000 applicants. In 2022, this percentage dropped to 6.5%. Those who will perform best in overcoming this admissions obstacle course will have a transcript of straight A's in rigorous courses, outstanding standardized test scores (JHU is test-optional through the 2025-2026 application year), and at least two talents and interests outside the classroom.
AdmissionSight assists hundreds of students each year through the tough admissions processes to different schools. If you would like an expert's take on how to boost your application, contact AdmissionSight to have your initial consultation today.