Stanford Short Answer Questions
What Is the Primary Purpose of Short Answer Questions?
Stanford takes each applicant's particular circumstances and educational history into account, thanks to the school's comprehensive review. The variety of ideas these individuals bring to campus are appreciated and Stanford is aware that many of the transfer applicants took non-traditional paths to higher education.
Additionally, they recognize that students may not be able to participate in traditional extracurricular activities due to familial, personal, or financial issues. The institution sincerely hopes that you would utilize the application to describe your unique circumstance. With regards to this is the answer to "What is the primary purpose of short answer questions?"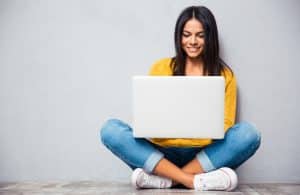 You have the chance to discuss your reasons for transferring, your future aspirations, and your favorite pastimes and interests in your Coalition, Common Application, and Stanford short answer questions. These answers aid Stanford in comprehending your experiences, viewpoints, and insights.
How Many Supplementals Do You Need for Stanford?
Along with the Common App personal statement, Stanford has a number of unique essay questions. Keeping track of which schools demand extra essays and how many each school requires might be useful when creating your school list. Make a schedule for each application that includes realistic due dates for writing and editing your essays.
So, how many supplementals do you need for Stanford? There are a total of eight essay questions. There are five Stanford short answer questions, each with a word count cap of 50, and three short Stanford essays, each between 100 and 250 words long.
Despite the fact that each Stanford supplemental essay has a different word count, it's crucial to treat them all carefully. A 250-word comment is just as meaningful as a 50-word Stanford essay!
What Essays Must You Submit To Stanford?
No Stanford essay prompts are optional here. The Stanford supplemental essays are on the Common App website, however for a complete list of application requirements, visit the main Stanford website. Plan accordingly and allow enough time to write and edit each response as you'll be responding to eight Stanford supplementary essays of all lengths.
How To Answer Stanford Short Answer Questions?
To make your application stand out, you must provide thoughtful responses to each of the Stanford short answer questions.
Let's examine each of the five questions and see how to answer Stanford short answer questions.
What is the most significant challenge that society faces today? (50 words)
Fifty words is a very small amount. Making a good first impression so fast is difficult. Planning your Stanford supplemental essays for 2021–2022 should take admissions officers' need to understand your thought process and motivators into account. Are you a student who is eager to engage in discussions about the news or go to lectures given by the distinguished visitors Stanford frequently hosts? Ask yourself if there is something that truly worries you rather than trying to guess what the school might be looking for.
Select a task that speaks to your past experiences or academic interests. Your essay will be more meaningful if it is more personal. Instead of feigning expertise on a subject you've decided you care about on a whim, you'll be able to speak far more honestly about something you actually understand.
Include a succinct tale that demonstrates your personal connection to the subject. If there is room, you might be able to devote one or two sentences about how you would use your education to help find a solution.
TIP: Avoid society's addiction to technology and global warming. These responses are far too common.
How did you spend your last two summers? (50 words)
Stanford seeks students who make the most of every chance to learn, develop, and have an influence. Stanford is curious about how you spend your summers without the constraints of a school timetable because you have so much spare time. You can only devote 25 words to each summer. That's not much at all! Don't occupy time talking incoherently about a new TV show you could have discovered in June. Consider the highlights of your summers as well as any extracurricular activities or life experiences that you might not have had a chance to describe in the remainder of your application. Have you developed a new pastime recently?
TIP: Don't worry about crafting complete phrases. Getting the important stuff in there is the priority!
What historical moment or event do you wish you could have witnessed? (50 words)
Be sure to thoughtfully divide the 50 words to provide background information on the incident, what transpired, and your decision to write about it. Avoid popular topics like the French Revolution or World War II because it's likely that many students will choose them. Choose a subject that is important to you and has a personal connection.
If you have a personal connection to a historical event—for example, if the event or its aftermath had a significant influence on your family—this could give your writing a distinctive viewpoint. You could also pick a function that is closely tied to your extracurricular or academic interests. If you're a photographer, for instance, you could desire to have been present when the first photograph was ever shot in the 1800s.
Briefly elaborate on one of your extracurricular activities, a job you hold, or responsibilities you have for your family. (50 words)
You shouldn't name and describe the activity or task in more than 25 words. Admissions officials are more interested in your influence and how much your role has changed your perspective than in the daily activities you perform as part of your commitment.
Your main point of emphasis in your response should be on just why it is so important to you. Has this experience made you feel more a part of your neighborhood? Is it relevant to your interests and objectives? Is there a clear link between the role you played during this particular extracurricular and your ideal career? In order to effectively communicate your message, anecdotes are crucial. Consider examples that highlight the importance of this activity to you. What makes it unique compared to your past experiences?
Because this is your college application, your extracurricular selection should demonstrate the kind of experience that has the greatest personal significance to you. The essay that describes your ostensibly outstanding activities that you think the admissions committee wants to read is not what they want. More details about your personality and interests should be included in your Stanford supplemental essays for 2021–2022. Consider the impact this activity has had on your perspective and how it has affected your aspirations.
TIP: Avoid writing about an activity that is near the bottom of your activities list. Your list of activities should prioritize an activity higher if it is significant enough to warrant an essay. Choose an alternative activity if it isn't.
Name one thing you are looking forward to experiencing at Stanford. (50 words)
This is a streamlined version of the "Why our school?" prompt that you might see on the supplemental essays for other institutions. You only have 50 words and one option, so you had better do well. Consider how to make your response as individualized as you can. Do you intend to use the Bing Overseas Studies Program in a specific way? Are you eager to introduce novel concepts to Stanford's Dualist philosophy club?
TIP: When brainstorming your approach to this response, you should be able to show that you have done your homework on Stanford and connect that information to your particular interests.
We will examine each of the three Stanford supplement essays in-depth after discussing the Stanford short answer questions. You don't get to pick whatever essay you want to write because every candidate is required to respond to every one of Stanford's essay questions.
Stanford Essay Question 1
The Stanford community is deeply curious and driven to learn in and out of the classroom. Reflect on an idea or experience that makes you genuinely excited about learning. (100-word min, 250-word max)
The essay prompt from Stanford is quite open-ended. You shouldn't feel as though you have to confine the lessons you discuss to those that take place in the classroom because the prompt's structure suggests that the committee is interested in knowing about your curiosity both inside and outside of the classroom.
Being particular is the most crucial thing to keep in mind in this case. The committee is interested in how a real-life example has affected you, not how you wax poetic about the merits of being perpetually curious.
For instance, instead of describing how traveling to a foreign nation helped you appreciate other cultures, focus on a particular experience that drove home the value of curiosity. Describe in detail how that particular experience changed you. Speaking in specifics has more impact than using vague platitudes.
In a similar vein, you should choose a topic about which you are genuinely enthusiastic and passionate. After all, the prompt explicitly states as much! Choose a subject that you are actually passionate about, such as a science fiction film that piqued your interest in how time functions in space or a historical fiction novel that motivated you to learn about a new historical period.
Do not feel constrained by your intended major. You are not required to include a moment in your essay that pertains to your intended course of study because Stanford does not insist that you choose and remain with a specific major for your application. In fact, choosing a learning opportunity in a different field will demonstrate your curiosity and openness to new concepts better.
Stanford Essay Question 2
Virtually all of Stanford's undergraduates live on campus. Write a note to your future roommate that reveals something about you or that will help your roommate—and us—know you better. (100-word min, 250 word max)
The famous roommate essay prompt from Stanford. The Stanford roommate essay is always on the application, unlike the other two Stanford essays, which can vary from year to year.
First, keep in mind that your prospective roommate, who will be a peer, is the target audience for this article. Because it's clear from the prompt that this essay is intended for someone your age, you can write it in a more relaxed, lighthearted manner.
You get the chance to showcase a different aspect of your personality than the admissions committee will see in the rest of your application in the Stanford roommate essay. You have the opportunity to demonstrate in this essay that you are a well-rounded individual with a wide range of interests and abilities.
If the committee can find it elsewhere on your application, don't duplicate it here. Give some amusing and personal information about yourself.
Do you, for instance, create fantastic, screen-accurate cosplays or amass rock crystals from caving excursions? Take a moment to consider your favorite hobbies.
Be specific; the committee wants to see a true representation of you. Don't just declare that you enjoy playing video games; be specific about the games you enjoy playing and why.
The roommate essay is a fantastic opportunity to showcase your social network, including your friends, family, teammates, etc. You can discuss your close relationships and how they have influenced you. The committee will have a better understanding of how you will fit in on the Stanford campus if you demonstrate your ties with others.
Overall, the Stanford roommate essay is a fantastic chance to have some fun and highlight various facets of your personality. Be a shining example!
Stanford Essay Question 3
Tell us about something that is meaningful to you, and why? (100 word min, 250 word max)
Even while all three of the Stanford essay questions are pretty open-ended, the third one is by far the most general. There is no need to discuss something academically or personally in this assignment; you are free to write about anything significant to you.
Broad prompts can occasionally be more daunting than those with a very restricted emphasis. Picking a precise goal and sticking with it in this situation is the key.
Saying, for example, that you care about world peace won't come across as sincere. Instead of focusing on the other thousands of applicants to Stanford, you should discuss something that is really meaningful to you.
Choose something that means a lot to you. You might discuss your relationship with your grandma and how she taught you to cook, or you might mention a certain musical record that makes you think of a significant event in your life. You may discuss a club or extracurricular activity that has expanded your horizons or an academic prize you got after overcoming a significant difficulty.
Your essay should feel genuine, regardless of the subject you chose. Stay away from writing what you believe the committee wants to read. A significant event that is genuine will make a greater impression on them than one that seems manufactured or unbelievable.
What Does Stanford Look for in Essays?
The extensive and inventive writing supplement at Stanford is well-known. The questions are meant to provoke reflection, as is well known. If you are determined to be a Stanford admit, you must wonder "What does Stanford look for in essays?" The Stanford admissions committee is interested in learning more about your thought process.
You must create genuine and engaging essays if you want to stand the best chance of getting into Stanford.
Enjoy using the prompts to generate ideas. But be careful and thorough while writing about them. Be genuine above anything else.
When writing essays the following are suggested:
Write in a conversational tone.
Writing essays that are authentic to you
Starting the essays early
Seeking out constructive criticism from family, friends, and teachers (including if the essay sounds like your voice)
"The essays are your chance to tell us about yourself in your own words; there are no right or wrong answers and you should allow your genuine voice to come through," Stanford stresses, so take advantage of this chance to introduce yourself through these questions and essays.
The advice provided here will serve as inspiration and direction as you finish the Stanford Supplement, but the most crucial thing is for you to write in your own distinctive style about subjects that are important to you. AdmissionSight can assist you in starting your essay, from choosing topics and how you outline your work. You may also check AdmissionSight's take on how to end a college essay. We have a variety of programs that can help you, not only in responding to Stanford short answer questions and essays, but in every step of your college application.
AdmissionSight is an expert in college admissions thus, we can work with you in different aspects of your college admissions journey. Book an initial consultation to find out more about us.