The Top Extracurricular Activities for High Schoolers Pursuing Business
For the majority of high school students, a future undergraduate education offers the opportunity to really figure out what that student wants to pursue as a major (and later, a career) and take classes that will set them up for success in that area of expertise. Let's learn more about the best extracurriculars for students who want to study business.
However, for some lucky high schoolers, passions and interests come at an early age. Some students can really take advantage of identifying what really interests them by using their high school years to gain experience within that chosen field. While some of that experience can come inside the high school classroom, a lot of it is also going to come by way of a student's extracurricular activities.
If you're a student that is particularly interested in business and plan on eventually majoring in economics or business in undergraduate school, you are definitely going to want to learn about some of the best extracurriculars for students who want to study business.
Depending on where you currently are in your own high school education, you may not even know what extracurriculars you want to pursue. You might not even know what's the point of extracurricular activities?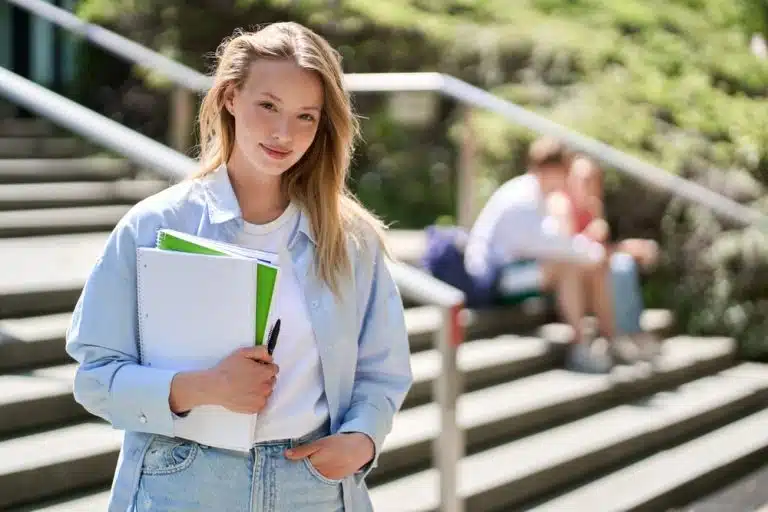 At AdmissionSight, we make it our goal to make sure that every student that we work with not only know the powerful role that extracurricular activities play in terms of the college admissions process, but also know exactly what kind of extracurriculars they should pursue and take part in considering their natural passions and interest.
While admissions consultants are typically known for working with high school students once the college application journey really begins (typically just before the start of a student's senior year of high school), a large number of admissions consultants are also known to work closely with students through that student's high school education. AdmissionSight is absolutely amongst that group, and we even work with students leading up to their very first day of high school.
When it comes to these long-running working relationships, we make sure to give our students every opportunity that they can take advantage of during their high school years to not only improve their college application profile, but also grow and improve as students and people.
The tools and strategies that we offer our students, both during their high school years and within the application process, have led to proven and consistent success over the years. In fact, out of all of the students that we have worked with over the years, 75.0 percent of them have gone on to gain admissions to either an Ivy League school such as Harvard, Princeton or Yale or a top 10 school that is not in the Ivies like UChicago, Stanford or MIT.
But we don't only want our students to enjoy great success in high school and later in their college application journey. If we could have our way, every student would manage to achieve their college admissions dreams, even though we know that isn't really possible. However, in order to help all students, not just the ones that we work with, we wanted to break down an informative blog post dealing with the best extracurriculars for students who want to study business.
So, if you are starting out your high school education and have questions like can extracurriculars increase your chances of getting admitted to college, and want to know more about the best business-related extracurricular activities, then you have absolutely come to the right place!
Let's start breaking all that down together and more!
What's the point of extracurricular activities?
Before we start looking at some of the best extracurriculars for students who want to study business, we wanted to quickly break down one of the most important – and most common – questions that we as admissions consultants are asked. That question is can extracurriculars increase your chances of getting admitted to college?
After all, the primary belief is that academics play the largest role in a student's ability or inability to get into a top school. However, that really is not the case. A student's grade point average and the courses that a student takes in high school are incredibly important, but they really are more of a prerequisite, especially when a student is trying to get into some of the most competitive schools in the country.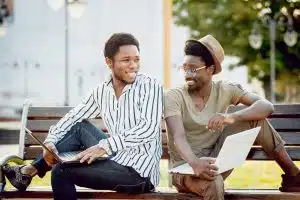 A student won't get into Harvard or Columbia simply for having a great academic record. They are going to have to be exceptional in a lot of other ways too, and one of the most important factors is what kind of extracurricular activities a student takes part in. In fact, extracurriculars are believed to account for approximately 30.0 percent of a student's total application profile. That number could be even higher now considering the fact that many schools have adopted standardized test-optional policies in regard to admissions.
Now that you know just how important extracurriculars are considered by admissions officers, you may be wondering precisely why that is the case. Well, we're going to break it down for you.
Here are the primary considerations admissions officers make when it comes to extracurricular activities.
Admissions officers look for how students find engaging outlets outside of the classroom: When an admissions officer is weighing whether or not an applicant would be a good student at their university, one of the major factors that they look at is how a student spends their time and seeks outlets outside of the classroom. After all, a major part of the undergraduate experience has to do with how a student engages with their peers and community overall. For that reason, you should be sure to seek out extracurricular activities that you are naturally interested in and passionate about. That can mean looking out for one of the best extracurriculars for students who want to study business, one of the best for students interested in science, sports, theater or anything in between!
Admissions officers look for how students have led their peers and taken initiative: One of the most important characteristics that admissions officers at top schools look for is whether or not a student has been able to prove that they have taken initiative in their lives and have proven the ability to be leaders within their communities. The ability to take initiative and lead a group is important no matter what field a student is interested in, but it is arguably most important if a student has the goals of one day entering the world of business. Businesspeople and entrepreneurs need to be leaders amidst their colleagues and coworkers as well as amidst their competitors. So, no matter what kind of extracurricular activities you end up pursuing in high school, make sure that you are putting yourself in the position to lead and help make decisions that impact the groups, clubs and teams that you are a part of.
Admissions officers want to see students pursuing their natural passions and interests: One of the most important things that we talk about with our students is that they should never be pursuing extracurriculars simply because they think that is what admissions officers are looking for in application resumes. The truth is that all admissions officers truly care about is how deeply students invest in their extracurricular activities and what they get out of that investment. It can be in anything from sports, to math, painting to debate team. The most important thing for any high school student to remember is that these extracurricular activities are not simply about trying to improve their chances of getting into great colleges or universities, it is also about self-growth and improvement. What matters most is that you do truly care about what you spend your time doing, because that will absolutely show in how much time you commit and what you are able to accomplish in those activities.
Admissions officers look for students who are specialties that set them apart: There is a common misconception that some people hold about what admissions officers at colleges and universities look for when it comes to the skills and knowledge that an applying student has. While admissions officers certainly have the goal of making well-rounded graduating classes, filled with students with various different interests and kinds of expertise, that does not mean that they need proof that a student themself is well-rounded. In fact, as the job market continues to become more and more specialized, top schools these days are seemingly looking for students with more and more precise specialties and interests. So, if business is one of your real passions and interests, don't be hesitant to commit to it through many different extracurricular activities.
How many extracurriculars should a student invest in during high school?
The final thing we want to go over in this AdmissionSight blog post before we list the best extracurriculars for students who want to study business, we wanted to quickly break down how many extracurricular activities admissions officers like to see on a student's college application.
It might surprise you, but the majority of admissions officers that we speak with say that they want to see somewhere between three and five activities that a student takes part in during the school year outside of the classroom. You might be surprised by how small the number is, but remember it is really about the depth of your investment rather than the breadth of how many different groups, clubs or teams you are a part of.
With that in mind, students are also encouraged to take part in various summer programs during their high school years to further explore their interests and passions. In all, there should be a high level of cohesion from one school year to the next, signifying that you are keeping up with your primary interests. Beyond that, it is important to keep in mind that if you have family responsibilities such as working a part-time job to help with expenses or taking care of your siblings while your parents work, those are fully acceptable to list (and discuss in your personal essays) as out of school activities.
The best extracurriculars for students who want to study business
These days, business is one of the most popular focuses for students across many different schools, and business programs at countless schools across the United States gain a cumulative billions of dollars' worth of funding each and every year. That's great news for students who have dreams of entering the exciting and competitive world of business one day, and what is even better news is that there are loads of fantastic extracurricular options for students interested in business.
But what are truly the best business-related extracurricular activities? Here are some of our favorites.
National Economics Challenge: One of the most popular business-related challenges for high school students, the National Economics Challenge is an annual competition that has differing rounds covering topics for macroeconomics, microeconomics, critical thinking, international affairs and more. Students who excel within the competitions get the chance to win medals, trophies and cash prizes. Though gaining recognition within these competitions is great, simply taking part in the competition is a great way to both pursue your interests in business and signal to admissions officers that you take your passions and goals seriously.
Business Professionals of America: This career and technical student organization is specifically meant for students who are interested in pursuing careers in business management, information technology, finance, office administration and other related career areas. It is a massive network that provides students many opportunities to learn and work together as well as compete against one another for recognition and awards.
National Business Honors Society: There are honors societies for a lot of different subjects that high school students can take advantage of, and this official division of the National Business Education Association is no different. It is open to any high school student who is in either their junior or senior year of school.
There are thresholds that students need to meet in terms of grade point average in order to be considered, but those thresholds are not overly restrictive (3.0 overall GPA and 3.5 business GPA). Students who join the National Business Honors Society get the chance to highlight their passion and commitment to business, and it is a great option for students who want to add yet another impressive leadership role to later in their high school education.
Future Business Leaders of America: Another fantastic option for high school students, the FBLA is the largest student business career organization in not just the United States, but also the entire world. Future Business Leaders of America offers leadership development programs, academic competitions, and community service opportunities. Its national awards program hosts competitive events in a broad range of business and career-related areas at the state and national level.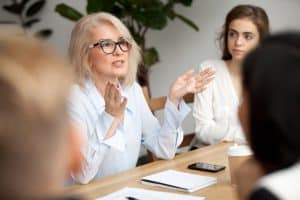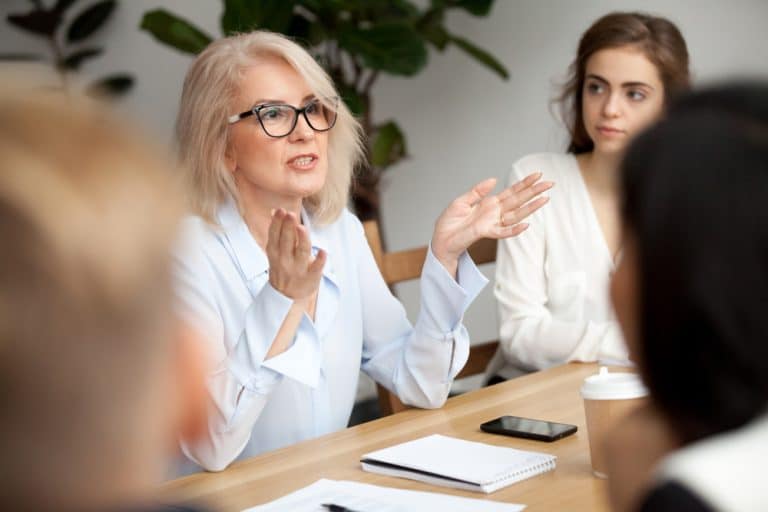 DECA: Formerly known as the Distributive Education Clubs of America, DECA is a non-profit organization that has the stated mission to prepare and teach ""emerging leaders and entrepreneurs in marketing, finance, hospitality and management in high schools and colleges around the globe." DECA is absolutely an international – and massive – organization with over 200,000 active members. DECA offers students the chance to take part in competitive events, annual leadership summits, educational conferences and more.
Women in Business: As you may have guessed, this international club is geared towards helping young women improve their leadership skills and improve their knowledge and potential within the world of business. Women in Business offers members valuable and exclusive speaker and showcase opportunities, expert led training workshops as well as an incredibly supportive community.
Other business-related clubs
Aside from these highly popular and competitive extracurricular options, there are also a number of official high school clubs that students who are interested in business can get involved in. These two are definitely considered amongst the best extracurriculars for students who want to study business:
Economics Club
Future Investors Club
Investment Club
Stock Market Club
Wall Street Club
Young Entrepreneurs Club
AdmissionSight can help you choose extracurriculars
You know, we have a great idea of the best extracurriculars for students who want to study business, but we really just scratched the surface! On top of that, you may want to learn about other extracurricular options that have nothing to do with business. After all, you are absolutely encouraged to pursue not just one, but all of your top interests and passions during your high school education and beyond.
AdmissionSight is here to help! If you are interested in learning more about what kinds of activities you can take part in that can really help you get into the schools of your dreams, contact us today to schedule a free consultation.