University of Virginia and Cornell: A Comprehensive Analysis
As students consider their options for higher education, they often find themselves comparing the offerings of different universities. Two institutions that draw interest are the University of Virginia and Cornell. Both schools have a reputation for academic excellence.
They also present a unique set of opportunities to their students. In this comprehensive analysis, we will examine and compare various facets of each university, providing a thorough understanding of what each has to offer and ultimately answering the question of which is the better choice.
Introduction: Why Compare These Two Universities?
At first glance, the University of Virginia and Cornell may not seem like obvious choices for comparison. However, when we look deeper, we see that both schools are widely recognized for their academic prestige, research facilities, and top-tier faculty members.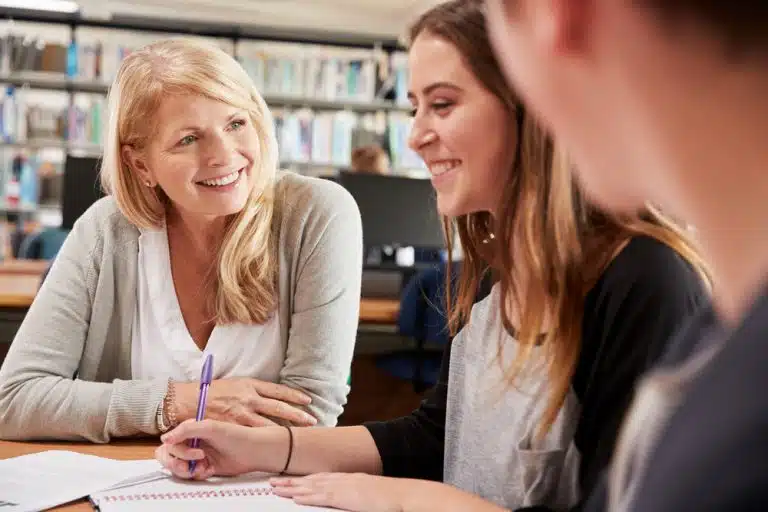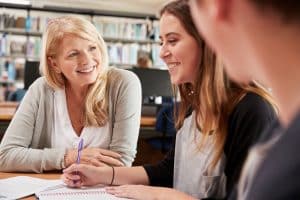 Further, both universities are located in distinct, yet vibrant, college towns that offer their own range of cultural, social, and recreational experiences. By comparing these two institutions, students looking for a well-rounded educational experience can see what each school excels in and how they compare overall.
One area where these two universities differ is in their size. The University of Virginia has a smaller student body, with just over 17,000 undergraduate and graduate students, while Cornell has a much larger student body, with over 23,000 undergraduate and graduate students.
This difference in size can impact the overall feel of the campus and the student experience. At UVA, students may have a more intimate and personalized experience, while at Cornell, students may have access to a wider range of resources and opportunities due to the larger size of the university.
Location and Campus Comparison
Both the University of Virginia and Cornell University are located in idyllic college towns. Charlottesville, Virginia, is nestled in the foothills of the Blue Ridge Mountains and is known for its rich history and Southern charm. Ithaca, New York, is situated in the Finger Lakes region, surrounded by stunning waterfalls and gorges.
When it comes to campus facilities, both universities have a wealth of resources to offer their students. The University of Virginia boasts a beautiful historic campus that features Jeffersonian-style architecture, a large library system, modern sports facilities, and a newly-renovated arts center.
Cornell, on the other hand, has multiple campuses across New York state, each with its own unique facilities, including state-of-the-art research labs, an Ivy League football stadium, and more than two dozen libraries.
Another notable difference between the two universities is their approach to undergraduate education. The University of Virginia has a strong emphasis on the liberal arts, with a core curriculum that requires students to take courses in a variety of subjects, including humanities, social sciences, and natural sciences.
Cornell, on the other hand, is known for its focus on research and innovation, with many of its undergraduate programs offering opportunities for students to participate in cutting-edge research projects alongside faculty members.
Academic Programs Offered at the University of Virginia and Cornell University
The University of Virginia offers a diverse range of undergraduate and graduate programs, in more than 100 fields of study. Some of the most popular majors include business, psychology, economics, and political science. The McIntire School of Commerce is widely regarded as one of the top business schools in the country, while the School of Law is consistently ranked among the best in the nation.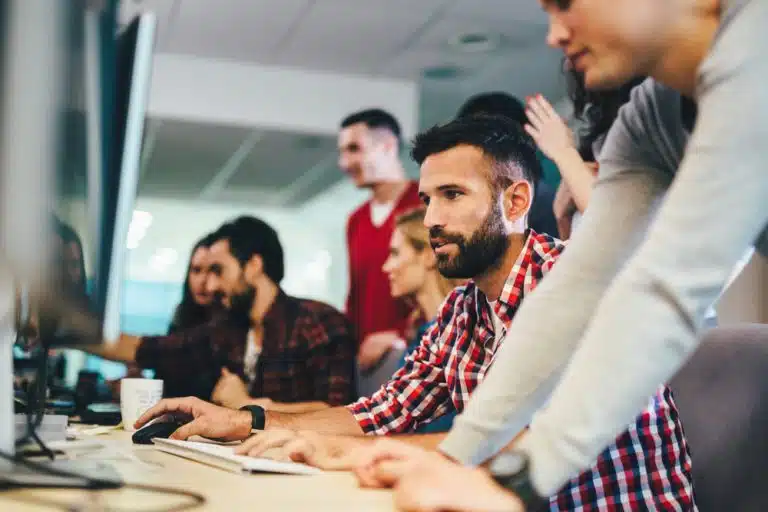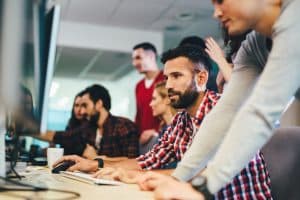 In addition to these popular programs, the University of Virginia also offers unique and specialized programs such as the Batten School of Leadership and Public Policy, which focuses on developing leaders who can tackle complex social issues, and the School of Architecture, which offers a range of programs in architecture, landscape architecture, and urban and environmental planning.
Cornell offers a similarly diverse range of programs, with more than 80 majors available to undergraduate students. Some of the most popular areas of study include engineering, computer science, and the life sciences. Cornell is also home to several top-ranked graduate schools, including the Johnson Graduate School of Management, the Graduate School of Education, and Weill Cornell Medical College.
In addition to its undergraduate and graduate programs, Cornell also offers a variety of professional and executive education programs. These programs are designed for working professionals who want to enhance their skills and knowledge in a specific field. Cornell's School of Hotel Administration, for example, offers a range of executive education programs for hospitality professionals.
Faculty and Staff Comparison
Both the University of Virginia and Cornell University have a faculty that includes many distinguished scholars, award-winning teachers, and influential researchers. Faculty members at the University of Virginia have received Pulitzer Prizes, MacArthur Genius Grants, and memberships in the National Academy of Sciences. Cornell's faculty includes Nobel laureates, Pulitzer Prize winners, and other highly acclaimed scholars.
However, the two universities differ in terms of staff diversity. The University of Virginia has made significant strides in recent years to increase the diversity of its staff, with a focus on hiring more women and people of color. Cornell, on the other hand, has a long-standing commitment to diversity and has been recognized as one of the most diverse universities in the country.
Another notable difference between the two universities is their approach to faculty-student interaction. At the University of Virginia, faculty members are encouraged to have close relationships with their students, often serving as mentors and advisors. Cornell, on the other hand, has a more hands-off approach, with faculty members typically interacting with students primarily in the classroom setting.
Student Life and Activities at the University of Virginia and Cornell University
Student life at the University of Virginia is vibrant and diverse. The university has more than 800 student organizations, ranging from political groups and service organizations to social clubs and athletic teams.
Greek life is also a significant presence on campus, with more than 30 fraternities and sororities. The university also has a strong tradition of sports, with a range of varsity and club teams, including its nationally-ranked football and basketball programs.
Cornell offers its students an equally robust array of extracurricular activities. With more than 1,000 student organizations, there is something for everyone at the university. Cornell is home to a large Greek community, as well as a thriving arts scene, including the world-renowned Cornell Lab of Ornithology. Students can also participate in club and varsity sports, with a wide range of options to choose from.
One of the unique aspects of student life at Cornell is the university's commitment to sustainability. The campus is home to numerous sustainability initiatives, including a student-run farm and a program that encourages students to donate unwanted items at the end of the academic year instead of throwing them away. Additionally, Cornell strongly focuses on community service, with many opportunities for students to get involved in local and global service projects.
Campus Facilities Comparison: Libraries, Sports Centers, etc.
Both universities have invested significantly in their campus facilities, resulting in modern, state-of-the-art learning and research environments. The University of Virginia's libraries offer more than 13 million volumes, with extensive resources in law, medicine, and business.
The university also has modern sports facilities, including a football stadium, basketball arena, and soccer field. Cornell's libraries are equally impressive, with more than 8 million volumes spread across its various campuses. The university's sports facilities are equally impressive, with an indoor track and field facility, ice rinks, and a beautiful football and lacrosse stadium.
In addition to their impressive libraries and sports facilities, both universities offer a range of other campus amenities. The University of Virginia boasts a state-of-the-art performing arts center, which hosts a variety of concerts, plays, and other cultural events throughout the year. The university also has a number of dining options, including several cafes and restaurants that offer a range of cuisines.
Cornell, on the other hand, is known for its beautiful natural surroundings. The university is located in the heart of the Finger Lakes region of New York, which is known for its stunning scenery and outdoor recreational opportunities. Cornell has several hiking trails and nature preserves on its campus, which offers students and faculty the chance to explore the area's natural beauty.
Admission Requirements and Process Comparison
The University of Virginia and Cornell University both have highly selective admission processes. Both schools require students to submit transcripts, test scores, essays, and letters of recommendation.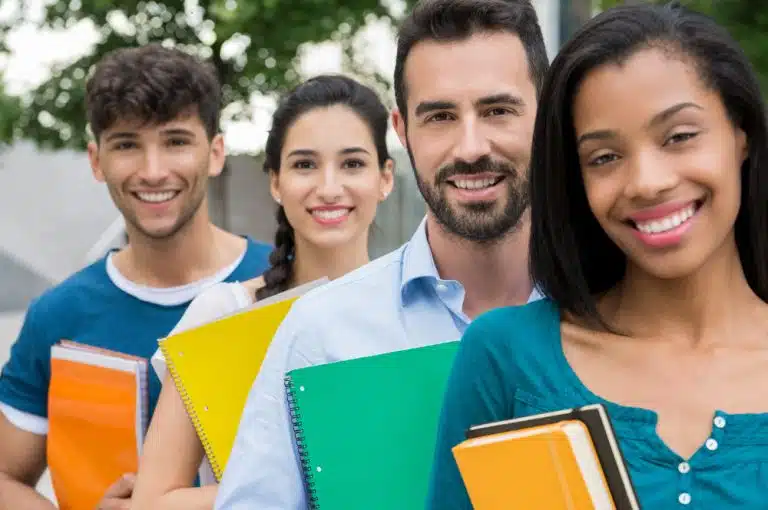 The University of Virginia also requires an interview for prospective students. Cornell has a unique admissions process, with each of its schools and colleges handling admission separately. However, all students must meet certain minimum requirements, such as standardized test scores and GPA thresholds.
It is important to note that both universities also consider extracurricular activities and community involvement when evaluating applicants. The University of Virginia places a strong emphasis on leadership and service, while Cornell values diversity and intellectual curiosity.
Additionally, both schools offer early decision and regular decision application options, with an early decision being a binding agreement to attend if accepted. It is recommended that students thoroughly research and understand the admission requirements and processes of each school before applying.
Cost of Attendance Comparison: Tuition, Room & Board, Fees, etc.
Attending a top-tier university like the University of Virginia or Cornell can come with a significant price tag. In-state tuition for the University of Virginia is around $13,000 per year, while out-of-state tuition is nearly $46,000.
Room and board, books, and other fees can add several thousand dollars more to the cost of attendance. Cornell's tuition rates are higher than Virginia's, with the average cost of attendance for a year being around $70,000. However, the university offers a generous financial aid program, which helps to offset the cost for many students.
It's important to note that the cost of attendance can vary greatly depending on the program of study. For example, attending a graduate program in law or medicine can cost significantly more than attending an undergraduate program in the humanities. Additionally, some universities offer scholarships and grants to students based on academic merit, athletic ability, or other factors.
When considering the cost of attendance, it's also important to factor in the potential return on investment. Graduates of top-tier universities often have higher earning potential and greater career opportunities than those who attend less prestigious institutions. Ultimately, the decision to attend a particular university should be based on a variety of factors, including cost, academic programs, location, and career goals.
Conclusion: Which is the Better Choice?
Both the University of Virginia and Cornell University offer students a wealth of opportunities for learning, growth, and exploration. Ultimately, choosing between the two comes down to personal priorities and preferences.
For students who prioritize a strong liberal arts education and a vibrant campus community in a historic college town, the University of Virginia may be the better choice. For students looking for a more diverse range of programs and an emphasis on interdisciplinary studies, Cornell may be the better choice. Regardless of which university students choose, they will be joining a community of scholars and innovators committed to making a positive impact on the world.
Segue to AdmissionSight
At AdmissionSight, we firmly uphold the conviction that every student is entitled to the chance to pursue their dreams at their preferred college. Our mission is to equip you with the expert advice and unwavering support you need to secure a place at the schools you aspire to attend.
Don't let your future hinge on uncertainty. Reach out to AdmissionSight today to arrange a complimentary consultation and embark on the journey towards realizing your dreams. With our expert mentorship and steadfast support, the sky's the limit.