University of Virginia and Davidson: A Rivalry for the Ages
When it comes to higher education, few institutions can claim the storied histories and celebrated reputations of UVA and Davidson College. Both schools offer rigorous academics, vibrant campus communities, and unique opportunities for personal and professional growth. But how do they stack up against each other?
In this article, we'll take a deep dive into the details of the University of Virginia and Davidson, from academics to alumni networks. By the end, you'll have a comprehensive understanding of what makes each school distinct, and which might be the right fit for you.
A Brief History of the University of Virginia and Davidson
Founded in 1819 by Thomas Jefferson, the University of Virginia is one of the nation's oldest and most respected public universities. Jefferson envisioned a school that would promote individual freedom, democratic values, and intellectual inquiry, and UVA has upheld that mission for two centuries.
By contrast, Davidson College was founded in 1837 by the Presbyterian Church and has always had a more religious and conservative bent. Despite these differences, both schools have long traditions of academic excellence and have produced countless distinguished alumni over the years.
One notable difference between the two institutions is their size. UVA is a much larger university, with over 24,000 students enrolled, while Davidson has a much smaller student body of around 1,800. This size difference has led to different campus cultures and academic experiences for students.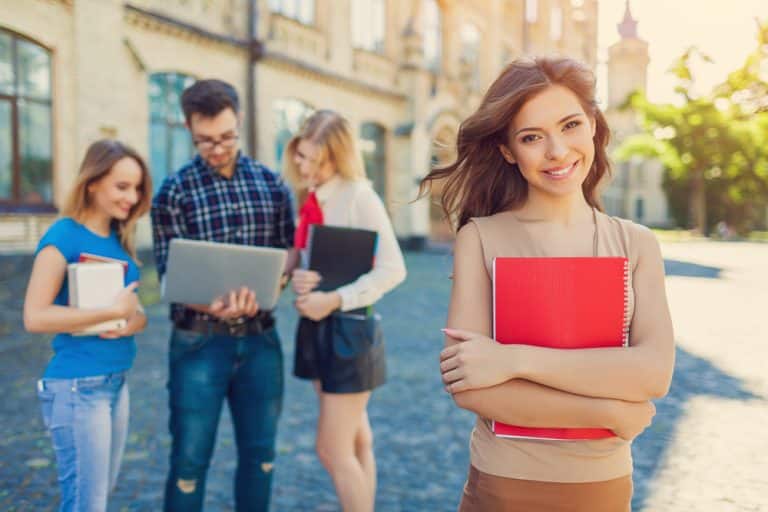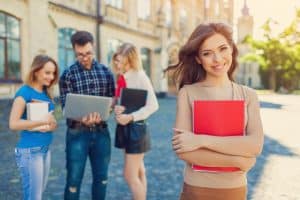 Another interesting aspect of UVA's history is its connection to the founding of the United States. Many of the university's early leaders, including Jefferson himself, were involved in the creation of the country and its government. This legacy is still felt on campus today, with many students and faculty members engaging in political and social activism.
Academic Programs and Curriculum: How They Compare
When it comes to academics, UVA and Davidson both offer a wide range of majors and minors, from the humanities and social sciences to STEM fields and professional programs. However, there are some notable differences in their curricula and areas of expertise.
UVA is known for its strong programs in business, law, and politics, as well as its renowned engineering school. Davidson, on the other hand, has a more focused curriculum, with an emphasis on the liberal arts and a commitment to student research and independent study. Both schools boast talented faculty and challenging coursework, so it ultimately comes down to personal preference and career goals.
One area where UVA and Davidson differ is in their approach to interdisciplinary studies. UVA encourages students to explore multiple fields of study and offers a variety of interdisciplinary programs, such as the Global Studies program and the Data Science Institute.
Davidson, on the other hand, places a greater emphasis on the integration of different disciplines within the liberal arts. The college's Center for Interdisciplinary Studies promotes collaboration between faculty and students from different departments and encourages the exploration of complex issues from multiple perspectives.
Admissions Requirements and Acceptance Rates: A Side-by-Side Comparison
As highly selective institutions, both UVA and Davidson have rigorous admissions processes and low acceptance rates. UVA receives tens of thousands of applications each year and admits only around 23% of applicants, while Davidson typically admits around 18%.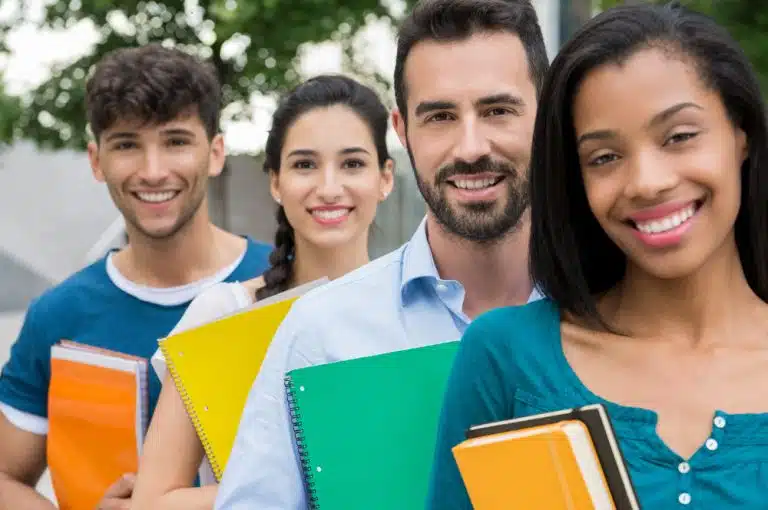 Both schools require strong academic records, impressive extracurricular achievements, and compelling personal essays. However, UVA also considers factors like legacy status, geographic diversity, and socioeconomic background in its admissions decisions, while Davidson places a greater emphasis on character, leadership, and community involvement.
It is important to note that while UVA and Davidson have similar acceptance rates, their applicant pools differ in size and demographics. UVA tends to receive a larger number of applications from students across the country and around the world, while Davidson's applicant pool is often more regional and includes a higher percentage of students from the Southeast.
Additionally, UVA's admissions process is more holistic, taking into account a wide range of factors beyond just academic and extracurricular achievements, while Davidson places a greater emphasis on a student's fit with the college's values and mission.
Campus Life: Differences and Similarities Between UVA and Davidson
While UVA and Davidson may seem worlds apart in terms of geography and culture, they both offer vibrant campus communities where students can explore their passions and make lifelong connections.
UVA's Charlottesville campus is known for its stunning architecture, leafy quad, and lively social scene, with countless student clubs and organizations and a thriving Greek life. Davidson, meanwhile, has a more intimate campus environment, with a tight-knit student body and a strong sense of tradition and community. Both schools prioritize student wellness and offer ample opportunities for student involvement, from athletics and the arts to service and leadership.
One major difference between UVA and Davidson is the size of their student populations. UVA has over 20,000 undergraduate and graduate students, while Davidson has just over 1,800. This means that UVA offers a wider range of academic programs and resources, while Davidson provides a more personalized educational experience with smaller class sizes and more opportunities for one-on-one interaction with professors.
Another similarity between the two schools is their commitment to sustainability. UVA has implemented a number of green initiatives, including a bike-sharing program, LEED-certified buildings, and a commitment to carbon neutrality by 2030.
Davidson has also made sustainability a priority, with a campus-wide composting program, a solar panel installation, and a commitment to reducing greenhouse gas emissions. Both schools recognize the importance of environmental stewardship and are working to create a more sustainable future.
Athletics: Which School Reigns Supreme?
When it comes to sports, UVA and Davidson both have impressive track records. UVA boasts a storied NCAA Division I athletic program, with top-ranked teams in men's basketball, men's lacrosse, and men's soccer.
Davidson, meanwhile, is a Division III powerhouse, with multiple national championships in men's basketball and a strong reputation for sportsmanship and excellence. While UVA may have more mainstream visibility and media attention, both schools place a high value on sports and offer students ample opportunities to get involved and compete at a high level.
However, athletics is not the only factor to consider when choosing a school. UVA is known for its rigorous academic programs, with highly ranked schools of law, business, and medicine. Davidson, on the other hand, is a liberal arts college with a strong emphasis on undergraduate education and personalized attention from faculty. Both schools have their unique strengths and offer students a well-rounded education, but it ultimately depends on the individual's priorities and goals.
Faculty and Student Body at the University of Virginia and Davidson
One of the most important factors in choosing a college is the quality of its faculty and student body. UVA and Davidson both attract top-tier talent from around the country and world, with accomplished professors and researchers across a wide range of fields.
UVA has a larger student body, with around 24,000 undergraduate and graduate students, while Davidson has a more intimate campus environment, with around 1,800 students. Both schools pride themselves on small class sizes and individual attention from faculty, allowing students to build close relationships with their professors and peers.
Another important aspect to consider when comparing the faculty and student body of UVA and Davidson is the diversity of their communities. UVA has made significant strides in recent years to increase diversity among its student body and faculty, with a focus on recruiting and retaining underrepresented groups.
Davidson, on the other hand, has a long-standing commitment to diversity and inclusion, with a student body that is 25% domestic students of color and a faculty that is 20% underrepresented minorities.
Financial Aid and Cost of Attendance at the University of Virginia and Davidson
For many families, the cost of college is a major consideration when choosing a school. UVA and Davidson both have generous financial aid programs and offer need-based and merit-based scholarships to assist students.
UVA's cost of attendance for in-state students is around $32,000 per year, while out-of-state students pay around $70,000. Davidson's cost of attendance, including room and board, is around $65,000 per year. While both schools are expensive, they are committed to making higher education accessible and affordable to all students, regardless of financial need.
It's important to note that the cost of attendance is not the only factor to consider when comparing the affordability of colleges. Other expenses, such as textbooks, transportation, and personal expenses, can add up quickly.
UVA and Davidson both offer resources and support to help students manage these additional costs. Additionally, students can explore options such as work-study programs and part-time jobs to help offset expenses. By taking advantage of these resources and being proactive about managing expenses, students can make the most of their college experience without breaking the bank.
Alumni Networks and Career Opportunities at the University of Virginia and Davidson
One of the biggest advantages of attending a prestigious university is the network of alumni and the career opportunities it provides. UVA and Davidson both have extensive alumni networks and career centers, with resources and connections designed to help students succeed in their chosen fields.
UVA's alumni network is vast and diverse, with graduates working in everything from finance and law to media and technology. Davidson's network is more concentrated and close-knit, with a strong emphasis on mentorship and community service. Both schools have a high placement rate for graduates, with many going on to successful careers in their fields.
However, there are some key differences between the alumni networks and career opportunities at UVA and Davidson. UVA's career center offers a wider range of services, including resume and cover letter reviews, mock interviews, and career fairs with top employers.
Davidson's career center, on the other hand, focuses more on personalized career coaching and networking events with alumni in specific industries. Additionally, UVA's alumni network is spread out across the country and even internationally, while Davidson's network is primarily concentrated in the Southeastern United States. These differences may appeal to different types of students, depending on their career goals and preferences.
Campus Facilities and Resources at the University of Virginia and Davidson
Finally, it's essential to consider the physical campus environment and resources when choosing a college. UVA boasts state-of-the-art facilities and resources, including world-class research labs, libraries, and athletic centers.
Davidson has similarly impressive facilities, including the Alvarez College Union, the E. Craig Wall Jr. Academic Center, and the Baker Sports Complex. Both schools have invested heavily in their campuses in recent years, ensuring that students have access to the latest technology and resources to support their academic and personal pursuits.
However, UVA has a larger campus with more green spaces and outdoor recreational areas, such as the beautiful McIntire Amphitheatre and the expansive Batten Courtyard. Davidson, on the other hand, has a more intimate campus feel, with a charming and historic Main Street that runs through the heart of campus, lined with shops and restaurants.
Additionally, UVA has a strong emphasis on sustainability, with LEED-certified buildings and a commitment to reducing its carbon footprint. Davidson also prioritizes sustainability, with initiatives such as a campus-wide composting program and a commitment to reducing single-use plastics on campus.
Student Organizations at the University of Virginia and Davidson
One of the most exciting aspects of college life is getting involved in student organizations, clubs, and activities. UVA and Davidson both have vibrant campus communities with a diverse range of extracurricular options for students.
Some of UVA's most popular clubs and organizations include the Entertainment Committee, the International Residential College, the Salsa Club, and the HackUVA coding club. Davidson has similarly robust offerings, including the Student Government Association, the Music Society, and the Wilderness Club. Both schools encourage students to explore their interests and passions and provide ample opportunities for growth and leadership.
However, what sets these organizations apart is not just the variety of options available, but also the sense of community and belonging they provide. Joining a club or organization can help students connect with like-minded individuals who share their interests and values.
It can also provide a sense of purpose and fulfillment outside of academic coursework. In addition, many clubs and organizations offer opportunities for students to develop important skills such as teamwork, communication, and leadership, which can be valuable in both personal and professional settings.
The Future of the University of Virginia and Davidson
As we've seen, UVA and Davidson are both outstanding institutions with unique strengths and legacies. While they may seem like unlikely rivals, their shared commitment to academic excellence, community engagement, and athletics has led to a storied rivalry that spans generations.
It's hard to predict what the future holds for UVA and Davidson, but one thing is certain: both schools will continue to attract top-tier talent and produce graduates who make a difference in the world. Whether you're considering UVA or Davidson for your college journey, you can be confident that you're choosing a school with a rich history and a promising future.
Looking ahead, it's possible that the UVA-Davidson rivalry could evolve in new and exciting ways. With the rise of technology and online learning, it's possible that the two schools could collaborate on innovative educational initiatives that benefit students and faculty alike.
Additionally, as the world becomes more interconnected, UVA and Davidson could explore new opportunities for global engagement and cross-cultural exchange. Whatever the future holds, one thing is certain: the UVA-Davidson rivalry will continue to be a source of pride and inspiration for generations to come.
Segue to AdmissionSight
At AdmissionSight, we firmly uphold the conviction that every student is entitled to the chance to pursue their dreams at their preferred college. Our mission is to equip you with the expert advice and unwavering support you need to secure a place at the schools you aspire to attend.
Don't let your future hinge on uncertainty. Reach out to AdmissionSight today to arrange a complimentary consultation and embark on the journey toward realizing your dreams. With our expert mentorship and steadfast support, the sky's the limit.