University of Virginia and Emory University: A Closer Look
Deciding where to go to university is one of the most important decisions in your academic life. It can be challenging to know which university will offer the best opportunities for your future career, as well as offer an environment where you can thrive both academically and socially.
In this article, we will compare two highly respected universities, the University of Virginia and Emory University. Hopefully, this will help you make an informed decision about which one might be the best fit for you.
Location and Campus Comparison: Charlottesville vs Atlanta
The University of Virginia (UVA) is located in Charlottesville, Virginia, while Emory University is located in Atlanta, Georgia. Both universities have beautiful and well-maintained campuses, but they have quite different settings. UVA's campus is spread across 1,682 acres of rolling hills, lush greenery, and historical architecture. In contrast, Emory's campus is located in a vibrant urban area and covers 630 acres.
Charlottesville and Atlanta also offer different experiences to students. Charlottesville is a quintessential college town, where students can experience a strong sense of community, while Atlanta offers students the opportunity to experience a bustling city lifestyle. Both cities are home to cultural institutions, such as museums, theaters, and art galleries.
One of the advantages of attending UVA is its proximity to the Blue Ridge Mountains, which offers students the opportunity to explore the great outdoors. Students can go hiking, camping, and skiing in the winter months. Emory, on the other hand, is located near the Chattahoochee River, which provides students with opportunities for kayaking, fishing, and other water activities.
Another difference between the two universities is their sports culture. UVA is known for its strong basketball and lacrosse teams, while Emory has a successful swimming and diving program. Both universities offer a range of intramural and club sports for students who want to stay active and compete at a recreational level.
Admissions Requirements and Application Process Comparison
Admission requirements and application processes vary between UVA and Emory. The average SAT score for admitted students at UVA is between 1350 and 1490, while at Emory, the average SAT score ranges from 1380 to 1530.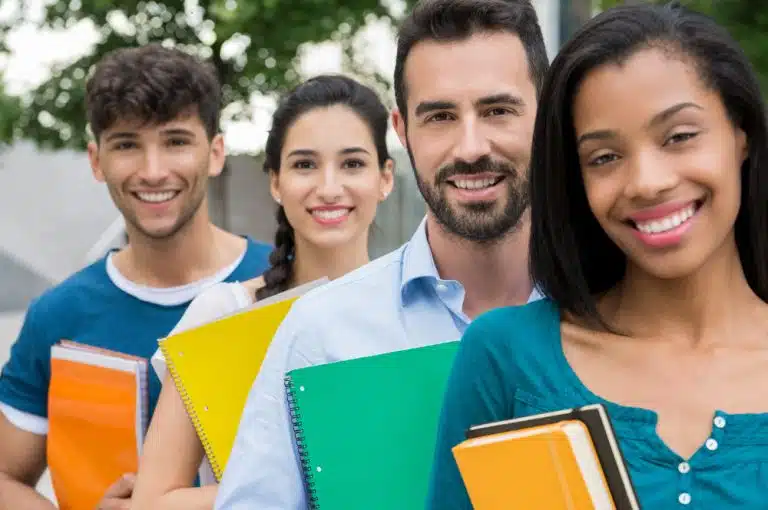 At UVA, the acceptance rate is around 22%, whereas, at Emory, the acceptance rate is approximately 18%. Both universities require that students submit transcripts, letters of recommendation, and essays as part of the application process.
However, there are some differences in the application process between the two universities. UVA requires that students submit their SAT or ACT scores, while Emory has a test-optional policy. Additionally, Emory requires that students submit a mid-year report and a final report of their senior year grades, while UVA does not have this requirement. It is important for prospective students to carefully review the admissions requirements and application processes for each university to ensure they are submitting all necessary materials.
Academic Programs Comparison: Majors and Minors Offered
Both UVA and Emory offer a wide range of academic programs, with numerous majors and minors to choose from. UVA is known for its strong programs in business, engineering, and the sciences, while Emory is renowned for its programs in the humanities, social sciences, and health sciences. UVA offers over 121 majors and 94 minors, while Emory provides over 130 majors and 60 minors.
Additionally, UVA has a highly regarded program in architecture, with a focus on sustainable design and urban planning. Emory, on the other hand, has a unique program in global health, which combines coursework in public health, anthropology, and international studies to address global health challenges.
Both universities also offer interdisciplinary programs that allow students to explore multiple fields of study. UVA has a program in Science, Technology, and Society, which examines the social and ethical implications of scientific advancements. Emory has a program in Law and Religion, which explores the intersection of legal and religious traditions.
Faculty and Teaching Quality Comparison
UVA and Emory are both highly regarded for their excellent faculties and the quality of their teaching. UVA employs approximately 2,000 full-time faculty members, while Emory has around 3,000.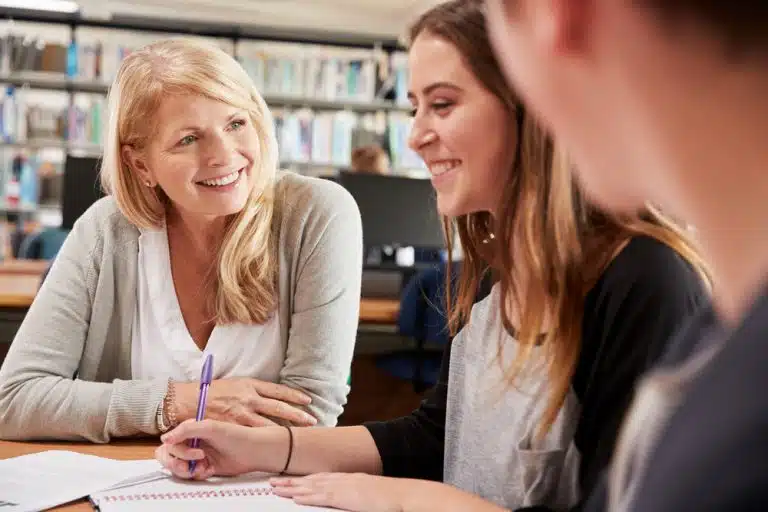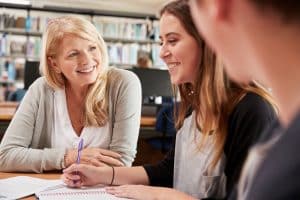 Professors at both universities are dedicated to their fields of expertise and offer students personalized academic advising and mentorship, helping them to achieve their academic and career goals.
In addition to their dedicated faculties, both UVA and Emory offer a wide range of academic resources to their students. These resources include state-of-the-art research facilities, extensive library collections, and opportunities for students to participate in research projects alongside their professors. Additionally, both universities have robust internship and career development programs, providing students with valuable hands-on experience and connections to potential employers.
Student Life Comparison: Housing, Dining, and Extracurricular Activities
Both universities offer a vibrant student life, with plenty of opportunities for intellectual and social engagement. UVA has over 750 student organizations, including political clubs, cultural groups, and service organizations.
Emory also offers an extensive network of extracurricular clubs and organizations, including pre-law and pre-med societies. Both universities have an excellent choice of on-campus housing and dining options, with varied dining plans and accommodation choices.
Additionally, UVA has a strong Greek life presence, with over 30 fraternities and sororities on campus. Emory also has a Greek life community, but it is smaller in comparison. Both universities offer a range of housing options, including traditional dormitories, apartment-style living, and themed housing communities.
The dining options at both universities cater to a variety of dietary needs, with vegetarian, vegan, and gluten-free options available. Overall, students at both UVA and Emory can expect a well-rounded and fulfilling college experience.
Sports and Athletics Comparison: Division I vs Division III
UVA is well-known for its athletic prowess, competing in Division I NCAA sports. UVA teams, such as men's basketball and women's lacrosse, have a long history of success and championship titles. Emory, on the other hand, competes in Division III sports, with an emphasis on individual and team achievement rather than media attention and funding.
One major difference between Division I and Division III sports is the level of competition. Division I sports are known for their high level of competition, with athletes often competing at a professional level. Division III sports, on the other hand, are known for their emphasis on sportsmanship and fair play, with athletes often competing for the love of the game rather than for scholarships or professional opportunities.
Another difference between Division I and Division III sports is the level of commitment required from athletes. Division I athletes often have to balance rigorous training schedules with demanding academic requirements, while Division III athletes have more flexibility in their schedules and can focus more on their studies. However, both Division I and Division III athletes are dedicated to their sports and work hard to achieve their goals.
Tuition Fees and Financial Aid Comparison
Both universities are private institutions with significant tuition fees. At UVA, the estimated annual undergraduate tuition and fees for in-state students for the academic year 2021-2022 is $17,798, while for out-of-state students, it is $52,778.
At Emory, tuition and fees for the academic year 2021-2022 are around $57,868. Both universities offer financial aid packages to help students afford tuition, including scholarships, grants, and merit-based awards.
It is important to note that the financial aid packages offered by UVA and Emory differ in their eligibility criteria and the amount of aid awarded. UVA offers need-based aid to students who demonstrate financial need, while Emory offers both need-based and merit-based aid.
Additionally, Emory's financial aid packages may include work-study programs and loans, while UVA's packages may include federal grants and loans. It is recommended that students thoroughly research and compare the financial aid options available at both universities before making a decision.
Alumni Networks and Support Services Comparison
Both UVA and Emory have strong alumni networks that provide support to students throughout their academic journey and beyond. Alumni are involved in mentorship programs, career counseling, and fundraising initiatives to help promote and support the university's mission and provide opportunities for new graduates.
At UVA, the alumni network is particularly active in providing internship and job opportunities for current students. They also organize networking events and career fairs to help students connect with potential employers and build their professional network. Additionally, UVA's alumni association offers a variety of resources and services, such as resume reviews and interview preparation, to help students succeed in their job search.
Emory's alumni network, on the other hand, is known for its strong commitment to community service and philanthropy. Many alumni are involved in volunteer organizations and non-profits, and they often collaborate with the university to support local and global initiatives. Emory's alumni association also provides resources for students interested in pursuing careers in the non-profit sector, including internships and mentorship opportunities.
Student Diversity and Inclusion Comparison
Both universities have made efforts to promote diversity and inclusion on their campuses, with a focus on creating a welcoming and inclusive environment for all students. UVA has an Office of Diversity, Equity, and Inclusion and offers several programs and initiatives focused on diversity and inclusion in both the student body and faculty.
Emory has a similar office, the Office of Community and Diversity, and has launched several inclusion programs, including the President's Task Force on Racial and Ethnic Diversity and the Emory Black Student Union.
Despite these efforts, there are still some differences in the level of diversity and inclusion at each university. UVA has a higher percentage of minority students, with 32% of the student body identifying as a racial or ethnic minority, compared to Emory's 25%. However, Emory has a higher percentage of international students, with 21% of the student body coming from outside the United States, compared to UVA's 10%.
Additionally, both universities have faced challenges in promoting diversity and inclusion, particularly in the wake of recent national events and discussions around race and social justice. Both UVA and Emory have responded by hosting forums, workshops, and other events to facilitate dialogue and promote understanding among students and faculty from diverse backgrounds.
Sustainability Initiatives at the University of Virginia and Emory University
Overall, both UVA and Emory have demonstrated a commitment to sustainability and reducing their environmental impact. UVA has implemented a range of initiatives, such as the Sustainable and Environmental Program, which has helped to reduce greenhouse gas emissions and improve air quality on campus. Emory also has an impressive array of sustainability initiatives, including a zero-waste program, energy-saving initiatives, and a sustainable dining program.
However, there are some differences in the environmental impact of the two universities. UVA has a larger campus and student population, which means that they consume more energy and resources overall.
On the other hand, Emory has a smaller campus and student population, but they are located in a more urban area with higher levels of air pollution. Both universities are working to address these challenges and improve their sustainability efforts, but it is important to consider the unique factors that contribute to their environmental impact.
Campus Culture at the University of Virginia and Emory University
Both UVA and Emory have exciting campus cultures, with a range of traditions, events, and student organizations. UVA is well-known for its tradition of "The Good Old Song," played at various university events and athletic games.
Emory has its traditions as well, such as Dooley's Week, a week-long celebration of Emory's unofficial mascot, Dooley, that includes a range of events and activities. Both universities offer a broad selection of student organizations, including cultural clubs, fraternities and sororities, and service groups.
It is worth noting that UVA and Emory also have unique events that showcase their respective campus cultures. UVA hosts the Lighting of the Lawn, a beloved tradition where the entire campus is decorated with thousands of lights, and students gather for a night of music, food, and celebration.
Emory, on the other hand, has the Wonderful Wednesday tradition, where students gather every Wednesday for free food, music, and games on the university's central quad. These events are just a few examples of the vibrant campus cultures that both universities offer, and they provide students with opportunities to connect with their peers and create lasting memories.
Conclusion
Choosing between the University of Virginia and Emory University can be a challenging decision. Both universities offer exciting academic programs, extensive student activities, and support services to help students succeed academically and professionally. Ultimately, the decision about which university to attend is a personal one, and prospective students should consider their individual academic and personal goals when making this choice.
Segue to AdmissionSight
At AdmissionSight, we firmly uphold the conviction that every student is entitled to the chance to pursue their dreams at their preferred college. Our mission is to equip you with the expert advice and unwavering support you need to secure a place at the schools you aspire to attend.
Don't let your future hinge on uncertainty. Reach out to AdmissionSight today to arrange a complimentary consultation and embark on the journey toward realizing your dreams. With our expert mentorship and steadfast support, the sky's the limit.