What Major is Stanford Known For?
What is Stanford University?
Stanford University, founded in 1885 by Leland and Jane Stanford in memory of their only son, Leland Stanford Jr., has become one of the world's most prestigious academic institutions. Located in the heart of California's Silicon Valley, Stanford is renowned for its cutting-edge research, world-class faculty, and strong emphasis on innovation and entrepreneurship. In fact, because of this, more people are trying to learn what major is Stanford known for.
Known for its rigorous academic programs, state-of-the-art facilities, and diverse student body, Stanford has consistently ranked among the top universities in the United States and the world. Its academic reputation is further bolstered by its faculty's numerous awards and accolades, including multiple Nobel Prizes, Pulitzer Prizes, and MacArthur Fellowships.
The university's focus on interdisciplinary education and research allows students and scholars to explore various subjects, fostering intellectual curiosity and advancing knowledge in various fields. As a result, a Stanford education is highly sought after and often considered synonymous with excellence and prestige.
Stanford Engineering and Computer Science
Computer Science
Stanford University's Computer Science program is globally recognized for its excellence in research and teaching, particularly in Artificial Intelligence, Human-Computer Interaction, and Computer Systems. Artificial Intelligence at Stanford focuses on developing intelligent agents and advanced machine learning techniques, which have been instrumental in shaping the AI landscape.
The Human-Computer Interaction discipline emphasizes user-centered design, studying the interplay between humans and technology to create intuitive, efficient, and accessible systems. In the realm of Computer Systems, Stanford is at the forefront of research in areas such as computer architecture, networking, and security, helping to build the foundation for the digital world we live in today.
Electrical Engineering
Stanford University's Electrical Engineering Department has long been recognized as a global leader, focusing strongly on research and innovation. As part of Stanford's School of Engineering, they cover a broad spectrum of topics, including integrated circuits, nanotechnology, photonics, and energy systems, the department is committed to addressing critical societal challenges and advancing technological developments.
By offering a multidisciplinary approach, Stanford Electrical Engineering encourages students to explore novel ideas and collaborate across various domains. The department's dedication to cutting-edge research and its experienced and distinguished faculty have produced numerous breakthroughs and attracted top students worldwide, further solidifying Stanford's reputation as a hub for excellence in electrical engineering.
Mechanical Engineering
Stanford University's Mechanical Engineering program is renowned for its cutting-edge research and commitment to providing students with a comprehensive understanding of the principles underlying mechanical systems' design, analysis, and optimization. This has made it one of the popular suggestions when looking at what major is Stanford known for.
The program fosters a culture of innovation and creativity, equipping students with the skills necessary to address complex engineering challenges in diverse fields such as robotics, energy systems, materials science, and biomechanics.
Through hands-on learning experiences and interdisciplinary collaborations, Stanford's Mechanical Engineering students are well-prepared to become leaders in their respective fields, driving technological advancements and contributing to the betterment of society.
Civil and Environmental Engineering
Stanford University's Civil and Environmental Engineering program is highly regarded for its dedication to addressing pressing global challenges in infrastructure, sustainability, and environmental stewardship.
The program combines rigorous theoretical coursework with practical, real-world applications, empowering students to develop innovative solutions for complex problems in urban planning, transportation systems, water resources management, and environmental protection.
By fostering a strong interdisciplinary approach, Stanford's Civil and Environmental Engineering program prepares its graduates to become leaders in their fields, effectively bridging the gap between engineering principles and their implementation in creating resilient, sustainable, and livable communities for future generations.
Bioengineering
Stanford University's Bioengineering program stands out for its interdisciplinary approach, merging engineering, biology, and medicine principles to advance the understanding of complex biological systems and develop novel healthcare solutions.
As one of the degrees in discussion when talking about what major is Stanford known for, the program emphasizes cutting-edge research in areas such as biomaterials, regenerative medicine, synthetic biology, and biomedical imaging, providing students with a strong foundation in both theory and practical application.
By fostering close collaborations between students, faculty, and researchers across various disciplines, Stanford's Bioengineering program cultivates a vibrant learning environment that nurtures innovation and prepares its graduates to make significant contributions to the rapidly evolving field of bioengineering, ultimately improving human health and wellbeing.
Stanford Graduate School of Business
MBA Program
Stanford University's Graduate School of Business (GSB) offers a distinguished MBA program globally recognized for its rigorous curriculum, world-class faculty, and emphasis on leadership, innovation, and entrepreneurship.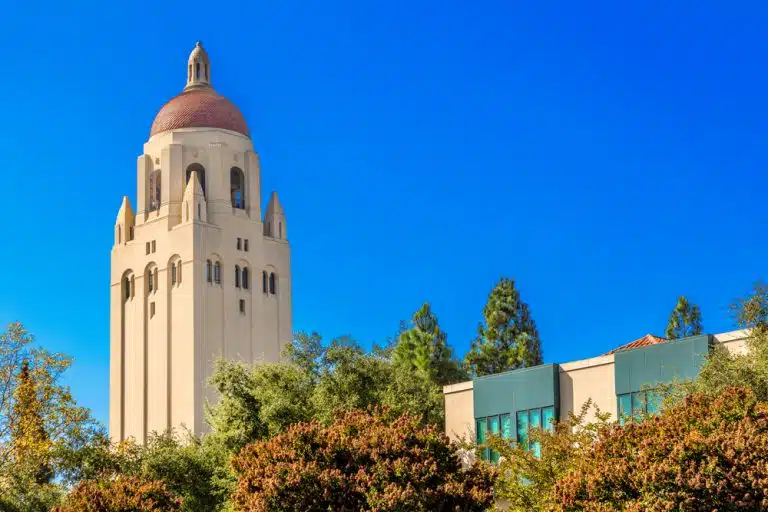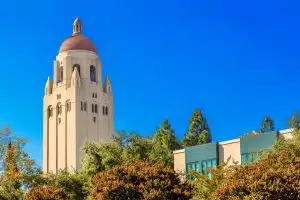 The program is designed to equip students with a comprehensive understanding of business fundamentals, strategic thinking, and analytical skills, enabling them to excel in today's competitive business landscape.
With a strong focus on experiential learning, the Stanford MBA program encourages students to engage in real-world projects, internships, and global study trips, providing them with valuable hands-on experience and a broader perspective on business challenges.
As a result, Stanford's MBA program graduates are well-prepared to become influential leaders, driving positive change and creating lasting impact in their respective industries and communities.
Executive education
The Executive Education program at Stanford Graduate School of Business (GSB) empowers experienced professionals and business leaders with the skills and knowledge needed to excel in the ever-evolving business world. By engaging in cutting-edge research, real-world case studies, and interactive learning experiences, participants deepen their understanding of key business concepts and hone their decision-making abilities.
Taught by renowned faculty, the program fosters a dynamic learning environment that promotes personal and professional growth. Networking opportunities with peers enhance the learning experience, leading to lasting professional relationships. Upon completion, participants emerge as confident and effective leaders, prepared to drive innovation and growth in their organizations.
Entrepreneurship and innovation
Stanford University is well-known for fostering a culture of entrepreneurship and innovation, equipping students with the skills, resources, and mindset necessary to transform their ideas into successful ventures.
The university's location in the heart of Silicon Valley provides students unparalleled access to a vibrant ecosystem of startups, venture capital firms, and established tech giants, enabling them to learn from industry leaders and gain practical experience.
Through interdisciplinary programs, mentorship opportunities, and specialized courses, Stanford encourages students to embrace creativity, take risks, and develop innovative solutions to pressing global challenges. As a result, the university has become a hotbed for groundbreaking ideas and has produced numerous successful entrepreneurs and business leaders, contributing significantly to advancing technology and the global economy.
Stanford Medicine and Life Sciences
Stanford School of Medicine
Stanford University's School of Medicine is renowned for its exceptional medical education and groundbreaking biomedical research. The school's innovative curriculum combines rigorous academic training with hands-on clinical experience, preparing students to become compassionate, skilled, and forward-thinking healthcare professionals.
The main reason this school is included when discussing what major is Stanford known for is that through immersive learning experiences, students develop a deep understanding of medical science, critical thinking abilities, and effective communication skills.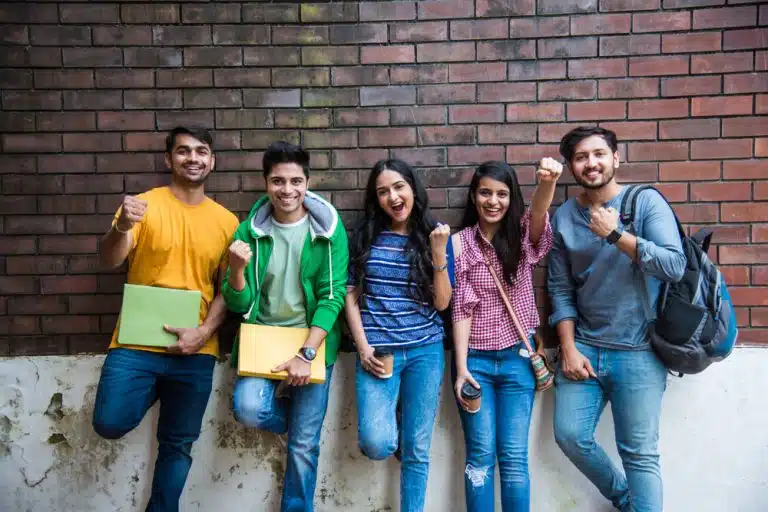 In addition to its commitment to medical education, the Stanford School of Medicine is a world leader in biomedical research. Its faculty and students are engaged in cutting-edge projects spanning areas such as genomics, precision medicine, neuroscience, and regenerative medicine. This collaborative research environment fosters discovery and innovation, driving advancements in medical knowledge and contributing to improving human health on a global scale.
Life Sciences programs
Stanford University's Life Sciences programs, which encompass disciplines such as biology, neuroscience, and genetics, are distinguished by their commitment to advancing our understanding of living systems and their complex interactions. The Biology program at Stanford emphasizes the study of life at all levels, from molecules and cells to organisms and ecosystems, fostering a deep appreciation for the interconnectedness of the natural world.
The Neuroscience program delves into the intricacies of the brain and nervous system, exploring neural development, sensory perception, and cognitive function to unveil the mysteries of human behavior and consciousness.
In genetics, Stanford researchers investigate the molecular mechanisms that govern inheritance, gene expression, and the development of novel therapies for genetic disorders. These programs, characterized by a strong emphasis on research and collaboration, cultivate the next generation of scientists, prepare them to tackle pressing global challenges and contribute to advancing knowledge in the life sciences.
Stanford Humanities and Social Sciences
Psychology
As part of Stanford's School of Humanities and Social Sciences, Stanford University's Psychology program is highly regarded for its comprehensive approach to understanding the human mind and behavior, particularly focusing on Cognitive Science and Developmental Psychology.
The Cognitive Science track explores the underlying mental processes that drive perception, learning, memory, language, and decision-making, providing students with a deep understanding of the complex mechanisms that govern human thought.
In developmental psychology, researchers and students investigate the dynamic nature of human development across the lifespan, examining the biological, cognitive, and social factors that shape an individual's growth and change over time.
By combining cutting-edge research with practical applications, Stanford's Psychology program equips students with the knowledge and skills necessary to address pressing mental health challenges and contribute to our understanding of the human experience. This has put this program in discussion when discussing what major is Stanford known for.
Economics
Stanford University's Economics Program is renowned for its rigorous curriculum, world-class faculty, and commitment to addressing real-world economic challenges. The program emphasizes a strong theoretical foundation combined with empirical analysis, enabling students to develop critical thinking skills, understand complex economic phenomena, and formulate sound policy recommendations.
Drawing from a diverse array of fields, such as microeconomics, macroeconomics, econometrics, and game theory, Stanford's Economics program encourages students to explore the interplay between economic principles and societal issues, including inequality, international trade, and environmental sustainability.
By fostering a culture of intellectual curiosity and collaboration, the program prepares its graduates to become leaders in academia, government, and the private sector, driving positive change and contributing to the betterment of society through economic research and policy development. This has led to many people answering this program what major is Stanford known for.
Political Science
Stanford University's Political Science program stands out for its comprehensive approach to studying politics, power, and governance, fostering students' critical thinking and analytical skills as they explore the complex dynamics of political systems and international relations.
The program covers various topics, including political theory, comparative politics, public policy, and political economy. It enables students to examine the various dimensions of political life and understand their implications for society.
By encouraging interdisciplinary collaboration and engagement with real-world issues, Stanford's Political Science program equips students with the tools necessary to navigate the ever-evolving political landscape and contribute to developing sound policy solutions. Graduates of the program are well-prepared to become leaders in academia, government, non-profit organizations, and the private sector, leveraging their expertise to address pressing global challenges and promote a more equitable and just world.
History
Stanford University's History program is distinguished by its commitment to fostering a deep understanding of the past and its connections to the present. It enables students to critically engage with the diverse narratives and perspectives that have shaped human societies.
The program covers a wide array of topics, including cultural, economic, social, and political history, focusing on interdisciplinary research and developing strong analytical and communication skills.
Through exploring primary sources, historical methodologies, and historiographical debates, students learn to appreciate the complexity and nuance of historical events and their lasting impact on contemporary issues.
Graduates of Stanford's History program are well-equipped to pursue careers in academia, education, law, public service, and various other fields, utilizing their historical knowledge and insights to contribute to a deeper understanding of the world and its ever-changing dynamics.
Now that you have a clear understanding of Stanford University's degrees, you should also begin preparing for your college admission. You can get help with AdmissionSight with the help of our world-class guidance. You can enter the best university that suits you best with the guidance of AdmissionSight. You can talk to our experts today to get started.