Caltech Undergraduate Requirements
The California Institute of Technology (Caltech) is a world-class institution that has been operating privately since its establishment in 1891. Caltech, which is located in the suburbs of California, is home to a community that includes some of the most brilliant and promising minds in the fields of science and engineering.
Additionally, the institute collaborates with NASA and is accountable for the launch of probes into space for the purpose of researching Earth's neighbors in the solar system. In addition, Caltech owns portions of other well-known laboratories for the purpose of conducting research in the field of astronomy.
Mathematics, chemistry, biology, computer science, physics, and earth science are just some of the subjects that can be studied at the graduate, undergraduate, and doctoral levels at Caltech.
The academic structure of the university is broken down into six different departments, which are as follows: physics, mathematics, and astronomy; chemistry and chemical engineering; humanities and social sciences; biology and biological engineering; geological and planetary sciences; engineering and applied science; and engineering.
There are currently more than 1,285 students enrolled in graduate programs at Caltech, and there are approximately 948 students enrolled in undergraduate programs. There are approximately 3,900 people working for Caltech, and this number includes academic faculty members who are neither alumni nor non-alumni. The faculty at the university is comprised of individuals who have extensive knowledge and expertise in the fields of science and applied science.
Caltech keeps a list of notable alumni who have gone on to achieve success in their chosen fields after graduating from the institute. Over 24,000 people have graduated from this university, including 38 Nobel Prize winners. Harrison Hagan In 1957, Jack Schmitt, a well-known geologist who later became a NASA astronaut, received his degree from Caltech. This illustrious university produced a number of notable alumni, including the biochemist and author Linus Carl Pauling.
On the list of graduates are also Mustafa A.G. Abushagur, a former Deputy Prime Minister of Libya; Charles Gordon Fullerton, an astronaut and air force colonel; Regina Dugan, the first female director of DARPA; Arvind Virmani, a former Chief Economic Adviser to the Indian government; Arati Prabhakar, DARPA's 20th director; Arnold Orville Beckman, the inventor of the pH meter; and Gordon Earle Moore
Because of such notable graduates, the California Institute of Technology has a very selective admissions process. With only 3.9 percent of applicants being admitted each year, Caltech is widely regarded as an extremely selective institution. A little over 13, 026 students submitted applications for the freshman class of 2021-22. Only 510 students were ultimately accepted into the Caltech program out of those who applied.
If you want to be considered for admission to Caltech, you need to be familiar with a variety of parameters, such as the Caltech undergraduate requirements, in addition to the important considerations that go into Caltech admissions. In order to improve your chances of getting into Caltech, we are going to learn more about the Caltech undergraduate requirements.
How do I get into Caltech Undergraduate?
How do I get into Caltech Undergraduate? As part of the Caltech undergraduate requirements, the following is a list necessary for an application to be considered complete for first-year admission to Caltech in the fall of 2022. In the event that an application lacked even a single one of these components, it was regarded as being insufficient.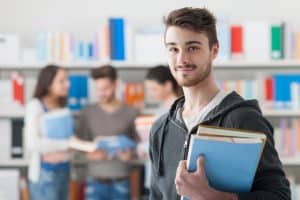 The Common Application or the Coalition Application, along with the Essays Required for Supplemental Applications
The Common Application or the Coalition Application are both acceptable to Caltech; the university does not have a preference. We strongly suggest that you complete the application process on the most suitable platform. In addition to this, Caltech is a QuestBridge Partner. Through the QuestBridge National College Match, prospective students can submit their applications to Caltech.
Application fee of $75 or fee waivers available
If the fee of $75 causes you or your family financial difficulty, you may submit a request to have the fee waived by following any one of the following procedures:
Include a copy of your SAT or ACT fee waiver form with your application, or send an email to ugadmissions@caltech.edu with a copy of the form attached. Despite the fact that our three-year moratorium on not requiring or taking into consideration SAT or ACT test scores have ended, we will continue to accept these waivers.
In order to receive a fee waiver, you will need to fill out the form that is provided by the National Association for College Admission Counseling and send it in (NACAC). Find out more information about this program that will waive your fees.
Ask your school counselor to send an email to Caltech (ugadmissions@caltech.edu) confirming that the application fee causes a significant amount of financial stress for both you and your family.
You also have the option of using the Coalition Application, which will give you an early indication of whether or not you are likely to be eligible for a fee waiver for the application.
Standardized examinations
The requirement and consideration of SAT and/or ACT test scores as part of the undergraduate admissions process at Caltech will be put on hold for a period of two years beginning in June 2020. This moratorium will take effect. In addition, the initial moratorium of two years was extended for an additional year as of July 2021, making the total length of the moratorium three years.
This change, which was made in response to the global COVID-19 pandemic and its continuing impact on access to these exams for students across the country and the globe, will be in effect for all first-year students applying to Caltech for the fall of 2021, fall 2022, and fall 2023. The reason for this change was the global COVID-19 pandemic and its continuing impact on access to these exams for students across the country and the globe.
Teacher evaluations
As part of the Caltech undergraduate requirements, Caltech requires applicants for the fall 2022 semester to submit two letters of recommendation from instructors:
One evaluation of a teacher of mathematics or science
One evaluation of a teacher in the social sciences or the humanities
Caltech will accept recommendation letters written by teachers who had instructed you during any year of your high school career. It is recommended by Caltech that you speak with teachers who are in a position to comment on your performance as a student in their classroom.
We ask that you submit evaluations from teachers who have evaluated your writing in order to satisfy the requirement for a humanities or social science teacher evaluation.
These teachers must have evaluated your writing. In the past, students have satisfied this requirement by following the recommendations of their teachers in the following classes: English, a foreign language, philosophy, religion, history, economics, government, psychology, sociology, and anthropology are the subjects that are required for this major.
In addition to the two evaluations from teachers that are required, you have the option of submitting up to two evaluations from a mentor or supervisor who knows you from a different setting.
These evaluations are optional. You have the option of sending this letter to the admissions office of Caltech via the Common Application or the Coalition Application, or you can send it directly to them via email. Also, please be aware that any letters sent by the student or applicant will not be accepted by Caltech.
Secondary School Report
This is a document that will be sent to Caltech by the college counselor at the high school you attended. It gives the Admissions Committee background information about your school, which assists them in conducting an all-encompassing review of your application.
Academic transcripts
Extra requirements that must be met by applicants who are citizens of other countries
Results of the English Proficient Examination
Required for Caltech undergraduate requirements for all international students unless your mother tongue is English or your secondary school primarily teaches in English. If either of these applies to you, then you can skip this requirement. The following are examples of valid English proficiency exams:
Test of English as a Foreign Language (IBT) (IBT)
IELTS
The English Exam on Duolingo (DET)
Declaration of Intent Regarding International Financial Assistance
When an international citizen applies for freshman admission to Caltech, they are prompted with questions on the application to confirm that they have an understanding of our financial aid policy and, as a result, confirm that they intend to apply for financial aid from Caltech.
Because the total amount of financial aid funds available to international students is limited, and because Caltech remains committed to meeting the demonstrated need of all admitted students, the university takes into consideration the level of financial need that international students have.
What GPA is required for Caltech?
What GPA is required for Caltech? The academic history of incoming students is scrutinized thoroughly by the Caltech admissions office. The coursework in colleges routinely puts students to the test and challenges them to their full potential. As a consequence of this, the admissions committee at Caltech looks for candidates who have outstanding Caltech undergraduate requirements.
Despite the fact that there is no set grade point average that must be met in order to be admitted to Caltech and that the institution's website does not provide this information, The majority of students should make it their goal to keep their grade point average (GPA) in line with the average GPA at Caltech.
The average grade point average at Caltech falls somewhere between 3.9 and 4.19, which indicates that the vast majority of students earned grades in the 4.0 range.
Your cumulative grade point average (GPA) as of the end of your junior year will be considered by Caltech. This indicates that you should make it a goal to maintain a high GPA throughout high school, and the first step toward achieving this goal is to select the appropriate courses for yourself.
It is imperative that you make full use of all the resources that are at your disposal. You will have a better chance of meeting the Caltech average grade point average if you do this.
Does Caltech require SAT for 2022?
Does Caltech require SAT for 2022 admissions? The Undergraduate Admissions Office of Caltech has announced, with the support of the Faculty Committee on Freshman Admissions, that it will no longer require applicants to submit their scores from SAT subject tests as part of the process for undergraduate admissions. This modification will take effect for those students who submitted their applications to Caltech for the class that started in the fall of 2021.
Students applying to Caltech were required to take and submit scores from the SAT Subject Test in Mathematics Level 2, as well as one SAT science subject test in either ecological biology, molecular biology, chemistry, or physics. In addition, students were required to submit scores from one SAT science subject test.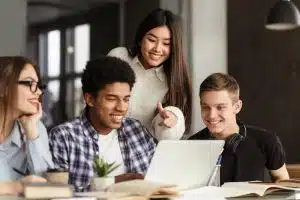 In addition, the SAT and ACT score requirements, as well as the consideration of those scores, have been placed under a moratorium at Caltech for the next two years as part of the university's undergraduate admissions process.
This change, which was made in response to the global COVID-19 pandemic and its continuing impact on access to these exams for students across the country and the globe, will be in effect for all first-year students applying to Caltech for the academic years beginning in Fall 2021 and Fall 2022.
The first-year admissions requirements have been updated by the Undergraduate Admissions Office of Caltech to emphasize the increased attention that will be paid to curriculum and academic preparedness rather than test results.
This change came about as a result of the previous emphasis on test scores. During the moratorium period of two years, evaluations of Caltech undergraduate requirements will continue to include a comprehensive assessment of academic preparedness beginning with secondary school and continuing through enrollment.
Caltech has not only temporarily suspended the requirement that applicants take the SAT or ACT, but it has also updated the testing requirements that apply to applicants from other countries. These students will now have the option to fulfill the English proficiency requirement by either taking the TOEFL or the Duolingo English Test.
Both of these options are available to them. In addition, applicants will not be required to make a financial contribution for the submission of any exam results until after they have made the decision to enroll in a degree program at Caltech.
What kind of student does Caltech look for?
What kind of student does Caltech look for? Your enthusiasm for science, technology, engineering, and mathematics (STEM) fields will probably be highlighted in the academic history section of your Caltech application; however, the admissions committee at Caltech is just as interested in your research enthusiasm as they are in your Caltech undergraduate requirements.
You will have the opportunity to showcase your skills and why you're a perfect fit for Caltech's rigorous programs if you demonstrate a consistent interest in STEM research throughout your application. This interest should be shown throughout your entire application.
An evaluation from a mentor or teacher who supervised one of your research projects while you were still in high school is strongly encouraged to be included in your application to Caltech because the institute is interested in learning why you are so enthusiastic about STEM fields.
A desire to work together and collaborate
The admissions committee at Caltech is interested in seeing how you challenged yourself while you were still in high school. It is absolutely essential that you are able to work well in group settings while you are at Caltech because the majority of the work you will be doing there will be done in groups.
In a similar vein, ambition is a very important component of STEM research; without it, scientists would not be able to push boundaries and find new, innovative ways to make their research relatable to the general public. At Caltech, being ambitious and having the ability to work well with others are both required for students who wish to be successful.
Unique set of interests
It is possible for students to become confused when they see the word "unique," and it may also persuade them that they need to make an effort to be interesting on their application. You should fight the temptation to embellish the truth about yourself in order to come across as more distinctive. Instead, be truthful about the things that interest you personally.
A concern for those in your community
In conclusion, a genuine college application should highlight the applicant's involvement in the local community. Research in the STEM fields has the potential to effect positive change in communities; therefore, it is important that you discuss how you anticipate your research will benefit society.
Caltech looks every year to find students who will bring their enthusiasm for the fields of science, technology, engineering, and mathematics (STEM) research into their classrooms, dorms, and the community at large. However, the ideal student at Caltech is also aware of the significance of maintaining a healthy work-life balance and recognizes that one's studies cannot consume one's entire life.
Demonstrate to the admissions committee at Caltech that you have interests in areas other than STEM research. Be truthful about your ability to collaborate with others and the reasons you chose to challenge yourself academically during your time in high school. Discuss your aspirations in the STEM fields and how you intend to bring your passion for these fields back into your community in ways that are both distinctive and significant.
Caltech Application Deadline for 2022
When will the application deadline be for the Class of 2022 at Caltech? Early Action and Regular Decision are the two application tracks that are available to prospective students interested in attending Caltech. The following provisional application deadlines have been established:
| | | |
| --- | --- | --- |
| | Early Action | Regular Decision |
| Apply by | November 1 | January 3 |
| Admission Notification | Mid-December | Mid-March |
If you need help putting the finishing touches on your early applications, or want some advice on whether or not applying Early Decision or an Early Action is a good option for you, at AdmissionSight, we have over 10 years of experience guiding students through the competitive admissions process, including our athletic recruitment program.
AdmissionSight can help you put your best foot forward when applying to college this fall. Contact us today for more information on our services.